The 16-year-old 3A champion receives USGA-AJGA Presidents' Award.
By Jon Rizzi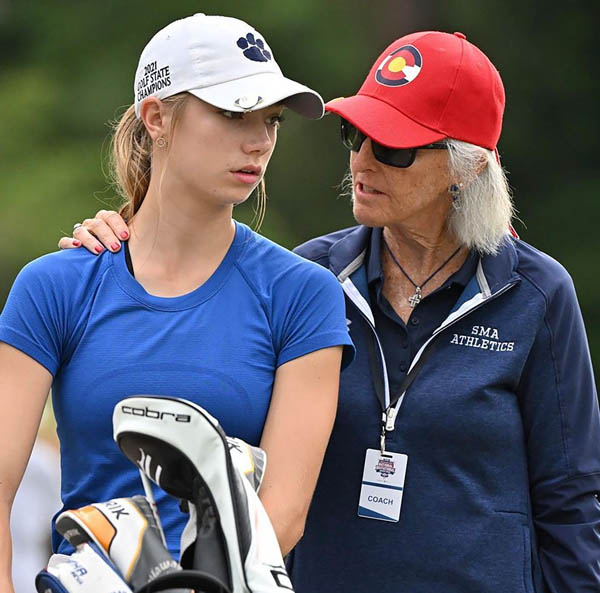 St. Mary's Academy junior Madeline "Maddy" Bante carries a +2.0 index, but as Colorado's reigning 3A girls high school champion, she doesn't give strokes to competitors.
If the situation somehow presented itself, however, you get the sense she would. Giving comes as naturally to the 16-year-old as swinging a golf club.
"I love supporting and giving back to people," the Englewood resident says. "I've been given these gifts and I want to give kids and families the same opportunities I had."
Gifted and Giving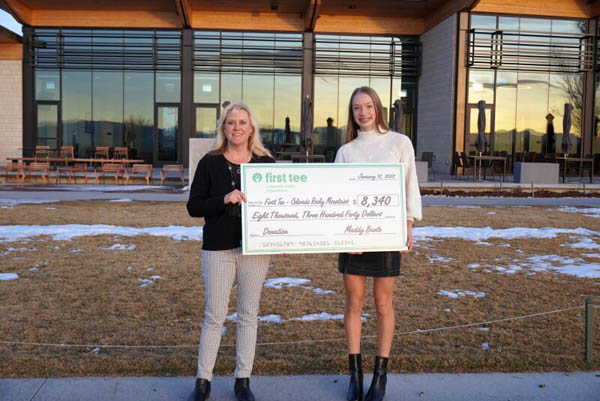 A member of the National Charity League, where she helped on a Joy International project and volunteered countless hours at The Food Bank of the Rockies, Bante volunteers with the First Tee – Colorado Rocky Mountains, teaching golf and instilling the program's values of honesty, integrity, hard work, perseverance and more.
"I've always loved the First Tee program," she says. "It teaches so much about developing the characteristics that help you become a good person. I want to be a role model and someone kids look up to."
She also fundraises, last year generating $14,680, which she split between the First Tee – Colorado Rocky Mountains and the American Junior Golf Association's ACE (Achieving Competitive Excellence) Grant. This money will help provide scholarships for teenagers to go to college, free tuition for children to attend First Tee programs and allow young adults the opportunity to play in AJGA tournaments.
National Recognition
In honor of her service and charitable giving, on Friday Bante was named one of the two annual recipients of the USGA-AJGA Presidents' Leadership Award, which "honors one male and one female junior golfer who demonstrate leadership, character and community service through their involvement with the Leadership Links program: a joint initiative founded by the USGA and AJGA in 2005 to further develop junior golfers through volunteerism."
(The inspiring story of the 2022 male award recipient, Matthew Lin of Orinda, Calif., appears here.)
When asked how it feels to be honored, Bante instinctively gave back, thanking the friends and family members who supported her, wrote letters of recommendation on her behalf and helped her navigate the application process. "I really appreciate them and the award so much," she says. "It feels very special."
Sharing the Love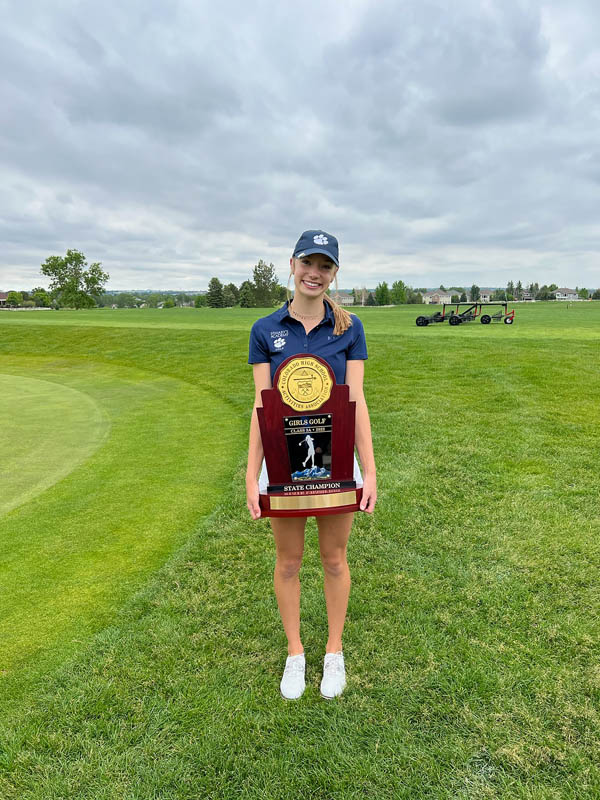 They, in kind, are expressing their appreciation and excitement.
"She's more than an extraordinary golfer, she's a phenomenal person with a great head on her shoulders," Bante's coach at St. Mary's, Ann Wolta Blacktone, says. "She really has that instinct that's all about helping others. I can't say enough about how well-rounded she is."
"It is very mature for a young person to not only recognize when they are benefiting from golf, but to express gratitude and find a way to make it a philanthropic endeavor," First Tee- Colorado Rocky Mountains CEO Paula Purifoy says. "We are so happy for Maddy and appreciative of her hard work!"
Bante is the second Colorado junior golfer to receive the award since its institution in 2006. Nick Leibold of Littleton won it in 2015.
With two years of high school remaining, Bante plans to play golf in college—wherever that may be—and says giving the LPGA a shot "would be cool." Beyond that, she'll continue to give back to her community and "to the game that has made a big impact on my life and has been very beneficial in the development of who I am today."
---
Colorado AvidGolfer Magazine is the state's leading resource for golf and the lifestyle that surrounds it, publishing eight issues annually and proudly delivering daily content via coloradoavidgolfer.com.