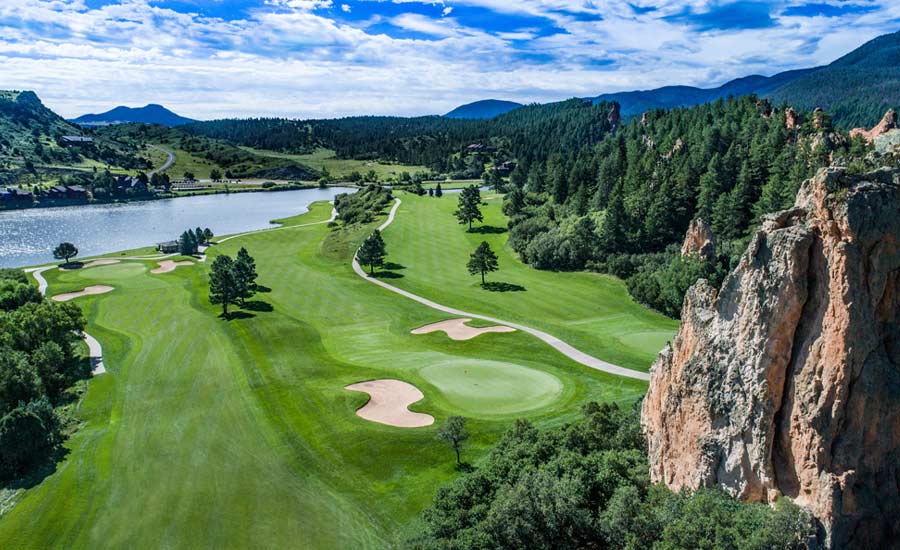 The area the surrounds Perry Park Country Club has mesmerized visitors and residents for over 150 years.
Perry Park Country Club celebrated it's 50-year anniversary in 2019, but that's just the tip of the iceberg (or Sentinel Rock, as seen above). In truth, Perry Park began to develop some 250 million years ago when imposing rock formations emerged as if from nowhere on what is now the club's stunning Dick Phelps-designed golf course.
The clubhouse, referred to as the Manor House, was built in 1891 and, at that time, was often visited by stagecoach. However, visitors back in the late 19th century were mesmerized by the area's natural beauty just as they are today. The property's magic, back then and now, all starts with the drive that ends at The Manor House
As you slowly leave the hustle and bustle of the city and drive by the ranches that line highway 105, you begin to feel as if you're traveling to another world. The first turn into Perry Park greets you with a stunning, panoramic view. When you get out on the course, it's difficult to stay focused on your game when you're weaving among such beautiful landscapes. When you stop and take a moment to listen to the nature that surrounds the course, a relaxing silence overcomes you. A silence that no other course in the area can offer.
Local legend has it that giants roamed the area for thousands of years prior to playing host to curious golfers. They could even be in the miraculous cave that sits right behind the second tee box. You can even see a giant's face peeking out of the mountain while playing the back nine. But, more peculiar natural features are yet to come. Two striking Ute prayer trees with warped and mangles branches then greet you on holes three and eight.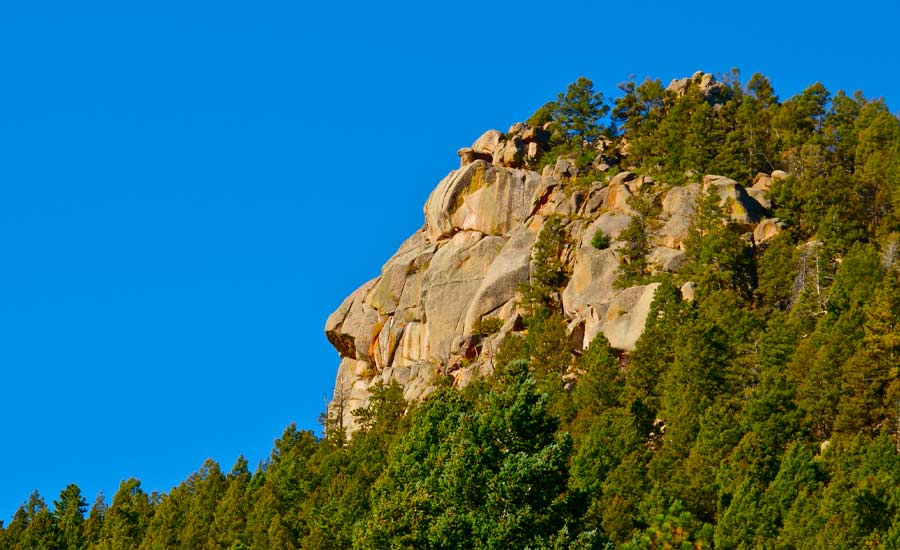 So, what's the deal with the history and legends at Perry Park Country Club? You'll have to find out for yourself.
Perry Park has unveiled a new membership category that has almost sold out in the first few months of the year, the Professional Golf Membership. Golfers in this category can play after 2 o'clock PM everyday for just $210 per month. They can enjoy a drink overlooking the lake, listen to live music or even watch the splendid fireworks show on July 4th. and have an amazing time with friends playing in golf tournaments and leagues. And, who knows? Maybe they can even see a giant.
---
Want to read more articles on the top private club in the state? Visit our PRIVATE CLUBS page.
Colorado AvidGolfer Magazine is the state's leading resource for golf and the lifestyle that surrounds it, publishing eight issues annually and proudly delivering daily content via coloradoavidgolfer.com.