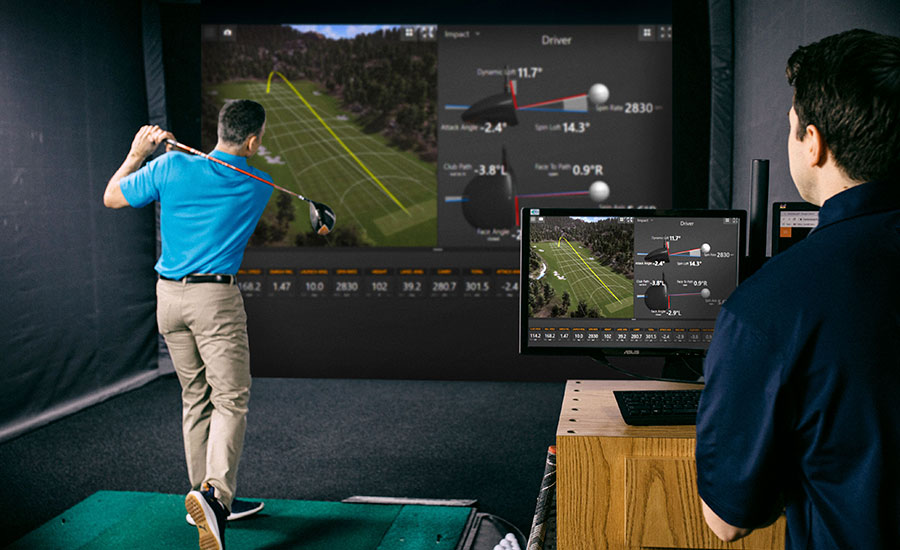 BACK IN THE DAY, a professional club fitter would apply tape to your clubhead and have you hit off a lie angle board. They'd eyeball your swing and suggest a change in the stiffness of your shaft, or maybe a different grip. Today, custom club fitter Club Champion taps into the 21st century from every conceivable angle to deliver a truly professional, truly modern golf club fitting.
If you visit any of the 74 Club Champion fitting studios, including those in Denver and Westminster, you'll see the touches of modern technology everywhere. The stores are outfitted with radar-based TrackMan launch monitors, computers and ultrasound putting systems. The demo walls are lined with club heads and shafts that can be combined to allow golfers to test over 45,000 hittable combinations. Even the pre-fitting interview is aided by a tablet. Make no mistake that you're in a modern golf mecca.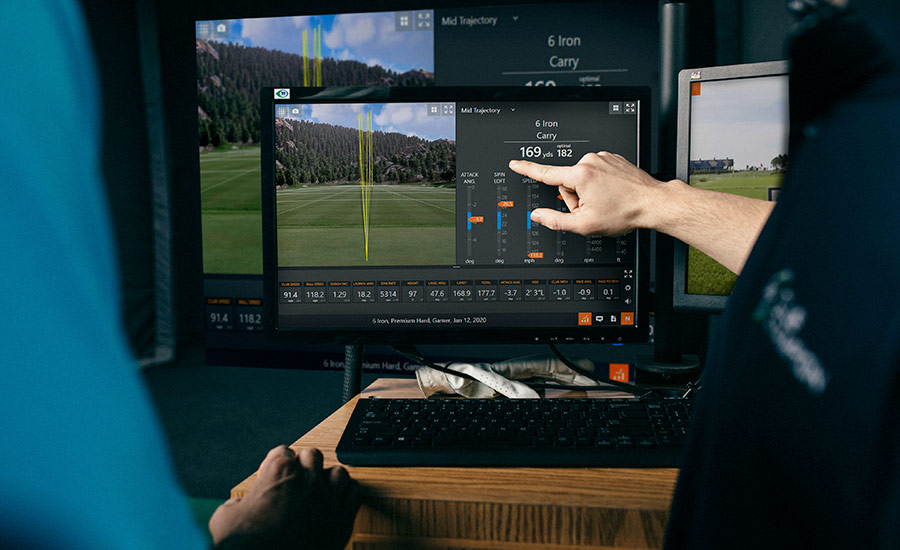 Pardon the pun, but it's fitting that a company like Club Champion would utilize every advancement available. Their business model is built on offering the latest in golf club technology, and club manufacturers are living in their own futuristic world. Titanium and other space-age materials are making their way into club construction. Robots, wind tunnels and now artificial intelligence are used to help design and test clubs before they launch. To take advantage of these developments, fitters and builders must be able to analyze and understand every element of a golfer's swing, and be able to match the player to the equipment.
TrackMan swing analysis, the gold standard of launch monitors, can be found in every Club Champion fitting bay. It's the same system the PGA Tour uses to show a pro's ball flight on TV and to track hitting statistics. Club Champion uses it to take precise club and ball measurements in a controlled environment. One radar system tracks the club before, during, and after impact, measuring parameters like club path, face angle and even swing direction and spin loft. The secondary radar system tracks the ball flight from launch to landing.
The putter gets its own system, called SAM (Science and Motion) PuttLab. This ultrasound-based system analyzes the 28 most important parameters of a putting stroke then displays the results in graphic reports. The software provides automatic data analysis, allowing master fitters to determine the best recommendations for putter head shape, grip, length, loft, lie, balance and more.
If there's one thing that every golfer can agree upon, it's that there's always room for improvement. Club Champion agrees – they're always adding and updating technology to best fit golfers into clubs that gain distance, speed and more. Why settle for the club fittings of yesterday when you could have a future of better golf?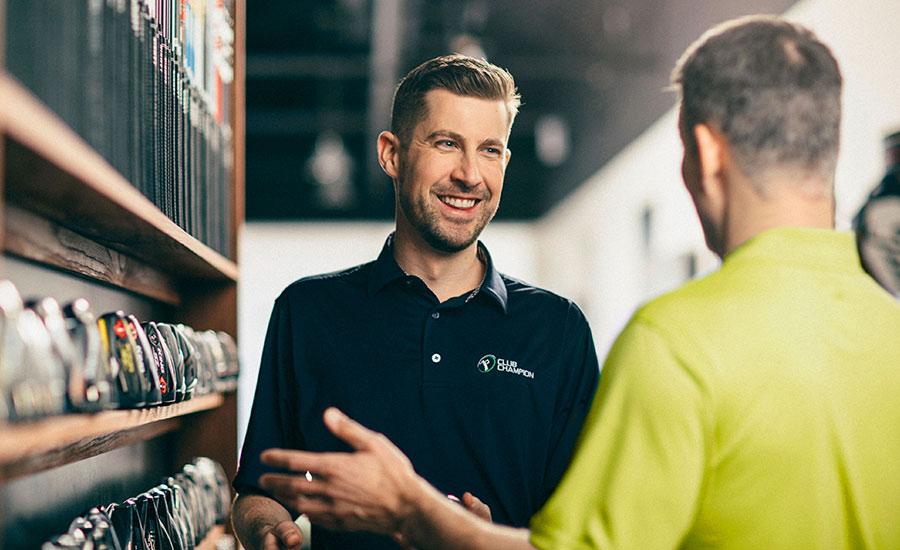 For a limited time, Club Champion is offering a FREE custom club fitting to Colorado golfers with an equipment purchase of $500 or more. Terms apply — for more details on the promotion or to book a fitting, please call (888) 340-7820 or visit clubchampiongolf.com.
---
For more on the latest and greatest gear in golf, visit our GEAR PAGE.
Colorado AvidGolfer Magazine is the state's leading resource for golf and the lifestyle that surrounds it, publishing eight issues annually and proudly delivering daily content via coloradoavidgolfer.com.