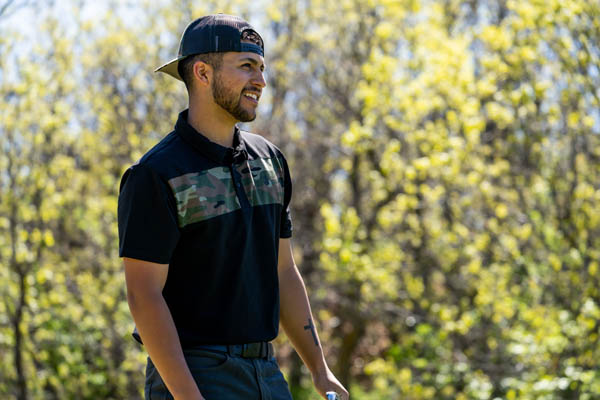 Moonshine Golf reflects on their first 18 months
Starting a Golf Brand in Colorado has been one of the most fun things we've ever done.
Let us start by saying that we love golf.  We love the feeling you get when you wake up early, knowing that you have one of the first tee times of the day.  We love the feeling you get when you hit one right on the screws, and know it's going to end up tight.  And we love just getting out there with buddies to enjoy a day on the links.
And like so many Coloradans who are passionate about golf, golf's not all we love.  We love playing hookie in the middle of the week to hike a 14er without a crowd of people.  We love earning our turns at Loveland Pass, tearing ass down on our skis or board, and hopping in a strangers pickup truck to take us back to the top.  We love a day of cornhole at Wash Park and checking out the new brewery that just popped up on the other side of town.  We love heading to Red Rocks to check out the band we've always wanted to see play, having the time of their lives in our iconic venue.
With so many great things to do, we want our gear built to be able to tackle the multiple activities that we'll embark on throughout the day.  We want it to be comfortable, functional and have a style that makes it easy to wear anywhere.
These are the things that we thought of when we launched Moonshine Golf.  We wanted to create a brand that embodied this spirit – to create more inclusive golf apparel for folks who live an active, outdoor lifestyle.
The results have been incredible, and the support from the Colorado golf community here has been unbelievable.
"18 months in and what a ride it's been!" exclaimed Co-Founder, Justin Fowler.  "The first time I saw someone rocking a Moonshine Golf hat on the streets of Denver hit home for sure.  Even now, seeing them on the course or the clubhouse after a round gives me a big smile."
As we continue to grow our Colorado-based business, we love working with CO-based companies to help fuel our growth.  Whether it's the awesome team at Brandon Dodge that helped us get set with the Moonshine Truck, or the great work that gets done at Ideal Printing Co. in Lakewood – we work with local Colorado businesses every chance we get.
If you're a golfer in Colorado, or a Coloradan who golfs in between all of your other passions, we welcome you to check out the Moonshine Golf lineup, rock a new lid, and become a part of the Moonshine Fam.  If you see the Moonshine Golf truck out and about, stop in and say hi.
Thanks for making these past 18 months such a blast – and cheers to the next 18.
---
Colorado AvidGolfer Magazine is the state's leading resource for golf and the lifestyle that surrounds it, publishing eight issues annually and proudly delivering daily content via coloradoavidgolfer.com.