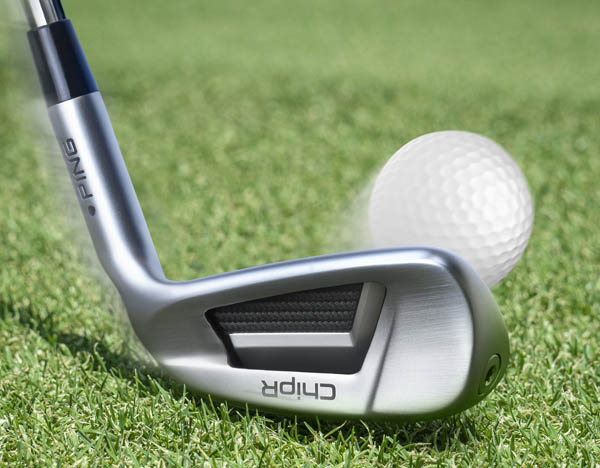 Many beginners and higher-handicap players struggle with chip shots around the green–this new club from Ping should help
By Tony Dear
There's no shame in admitting that, at one point in your golf career, your chipping was so inconsistent you sacrificed an iron or fairway-wood in order to find space in your bag for a jigger. Strangely, a jigger was also the name used for a club with the loft of a 4-iron back in the days of ties and tweed jackets on the golf course, but most of us know it as a short-shafted, putter-like implement with about 38 degrees of loft that helped us … er, I mean golfers … make what amounted to a simple putting stroke that lofted the ball onto the green and run out toward the hole.
It enjoyed a few revivals in the second half of the 20th century and the early part of this one, but it's been a while since a manufacturer added to the club's history. Ping is the latest club-maker to offer a jigger-like club, and is calling its version the ChipR. The number of participants is dropping certainly, but golf is still experiencing a net gain thanks to Covid and, for new golfers, a little help with the chip shot will be very welcome.
Once you have the fundamentals of the basic chip shot down, it really shouldn't be a difficult shot to play with a short-iron or wedge. For those who feel uncomfortable gripping down the longer shaft of a 9-iron/PW though, the ChipR, Inspired by the Chipo – one of those jigger revival clubs and which Ping-founder Karsten Solheim introduced in the 1970s, will be something of a Godsend.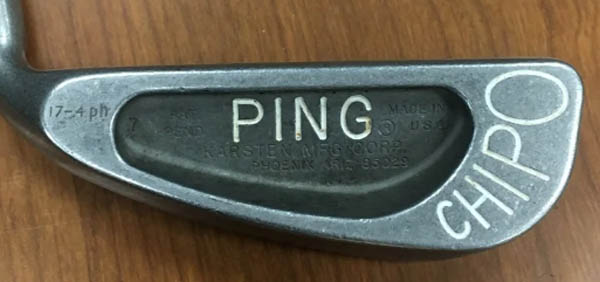 John K. Solheim, Karsten's grandson and the company's current CEO and President, says the ChipR, made from investment-cast 431 stainless steel, is for golfers who fear chunking or blading their chip shots. "We've learned a lot since my grandfather invented the Chipo," he adds. "But his insights were spot on as always. Our research indicates a third of all golfers who tested the ChipR saw better results than they got with a traditional wedge. We've engineered a lot of technology into the ChipR to help golfers avoid poor chip shots."
Thirty-five inches long, and with 38.5 degrees of loft, the ChipR is designed to be used on shots of around 40 yards or less. A simple putting stroke will result, says Ping, in an effective bump-and-run that should run close to the hole.
"Using a putting-style stroke takes a lot of the margin for error out of chip shots and will be more comfortable for a lot of golfers," says Solheim. "We recommend applying the same amount of force for a putt of the same distance when using the ChipR."
The compact size and shallow face, combined with a cambered sole, helps ensure good contact and the precision-milled MicroMax grooves will help control the ball once it contacts the ground. The club has a hydropearl 2.0 chrome finish.
If chipping is not your strong suit, you could save a number of shots with the help of the Ping ChipR.
Ping ChipR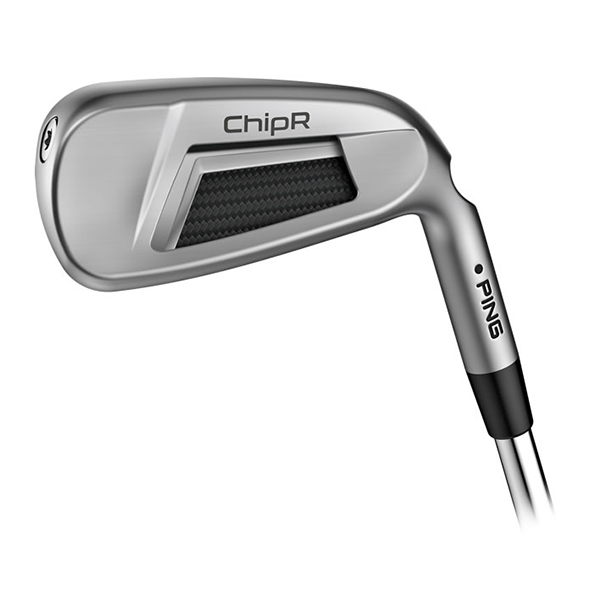 Price – $195 (steel shaft), $210 (graphite)
Loft – 38.50°
Bounce – 8°
Length – 35" standard though available in custom lengths
Lie – 70° but available in ten PING color codes
Shafts – PING Z-Z115 wedge (steel); PING Alta CB Slate (graphite)
---
Colorado AvidGolfer Magazine is the state's leading resource for golf and the lifestyle that surrounds it, publishing eight issues annually and proudly delivering daily content via coloradoavidgolfer.com.