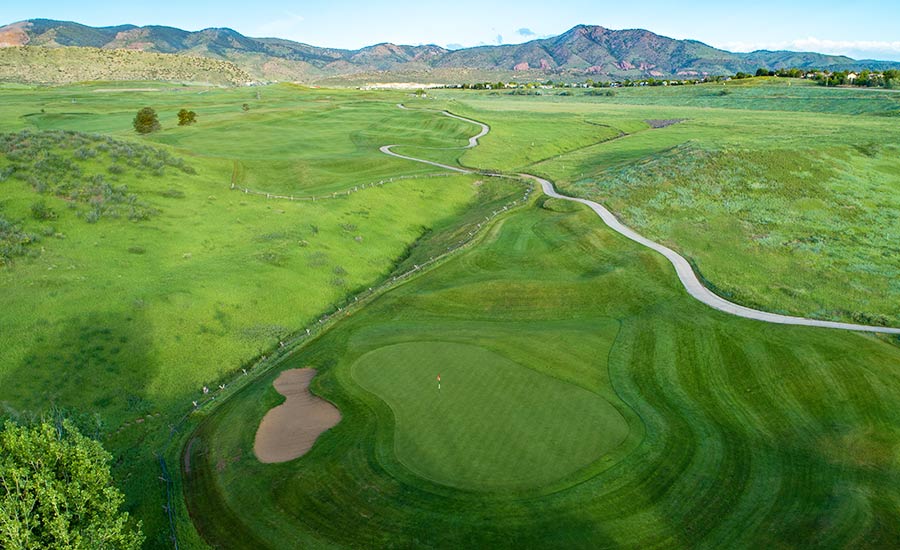 Whether you're a newcomer to the game, a scratch player, or somewhere in between, Lakewood offers you 45 holes of championship golf over two distinctive courses.
Fox Hollow features three unique nine-hole layouts, each offering wonderful vistas, water challenges, and wildlife that will make you forget you are only a few miles from the bustle of urban Denver.
Homestead is a shorter 18-hole, links-style course. But don't let the yardage fool you—Homestead offers memorable challenges to even the most seasoned golfers.
Here's a look at some of the standout holes on each course, as well as tips from Lakewood's golf pros on the best way to play them.
Fox Hollow Canyon #5: This downhill par 4 to a large but hidden green is considered the signature hole at Fox Hollow. From the tee, aim for the lay-up flag and don't hold back. The biggest mistake most make is leaving themselves with a very long approach shot over a penalty area to the well-protected green—the largest at Fox Hollow. The safe miss is slightly left, where shots can bounce on or near the green. Anything right or short will wind up in a drainage ditch and unplayable, where the best strategy is to use the drop area and try to salvage bogey. (Shown at the top.)
Fox Hollow Meadow #5:  Most golfers consider this downhill par 4 the most beautiful hole at Fox Hollow. From the tee, a forced carry is required over a creek to a fairway guarded on the left by a penalty area and on the right by a pond extending the last 160 yards to the green. The undulating green slopes back to front and, because of surrounding trees, can be more difficult to read early in the morning and late in the afternoon.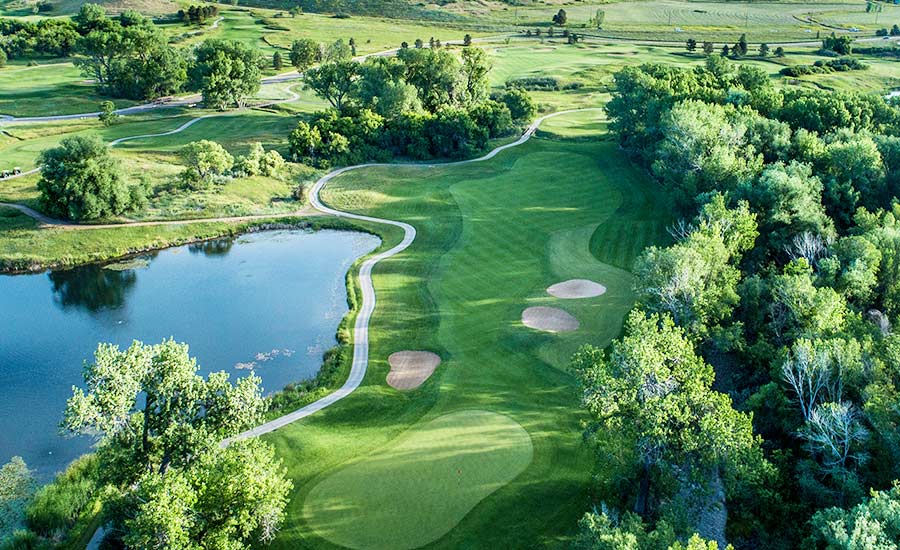 Fox Hollow Links #5: Before teeing off on this difficult, uphill par 4, take a moment to enjoy the extraordinary view toward the famous Red Rocks Amphitheater. An uphill drive of 220 yards or more still leaves another 200 to reach a green protected in front by a deep bunker. Favor the right side off the tee as a mistake left brings a fairway bunker or worse, the long native grass, into play. Make par here and you'll have added momentum to finish this scenic nine.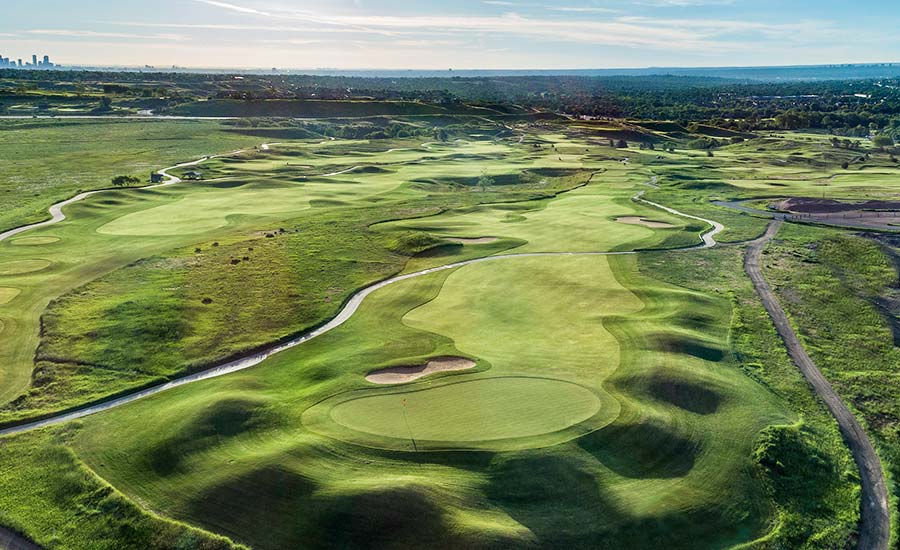 Homestead #9: This mid-length par 4 on Homestead's Prairie Nine features a classic risk/reward challenge. Start with the split fairway—choose left for a shorter but trickier approach to the severely back-to-front sloping green, requiring an 80 yard carry over a lake. Choose right for a better angle to the green, but one that requires a longer drive to clear fairway bunkers center and right.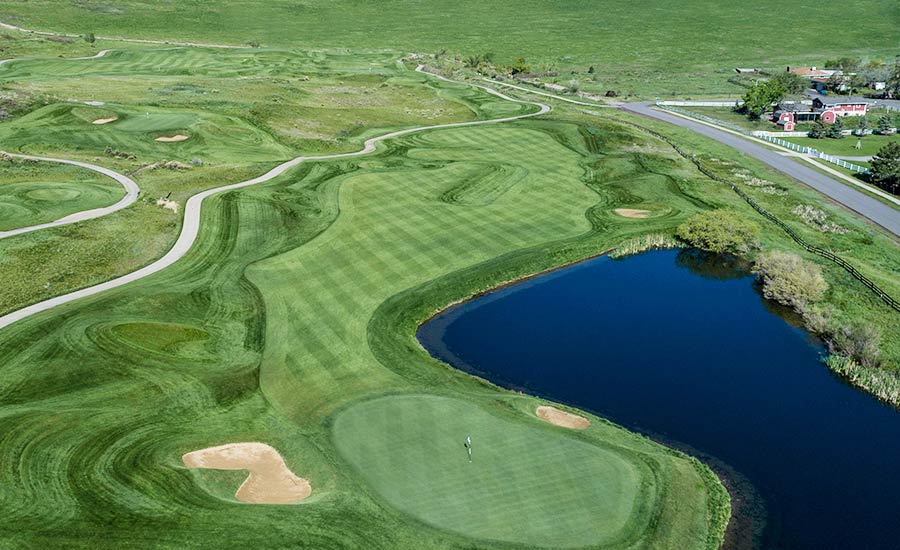 Homestead #17: There's not a lot of room for error on this sharply downhill par 3 with gorgeous views all around, from Denver's downtown skyline in the east and a stunning perspective of Fox Hollow and Green Mountain as a backdrop to the north. Club selection is critical given frequent wind, a native grass penalty area short and bunkers short right and long of the green. The good news is that tee shots that land on the undulating green usually stay there. Making a 3 on this hole is good; making a 2 is indeed memorable.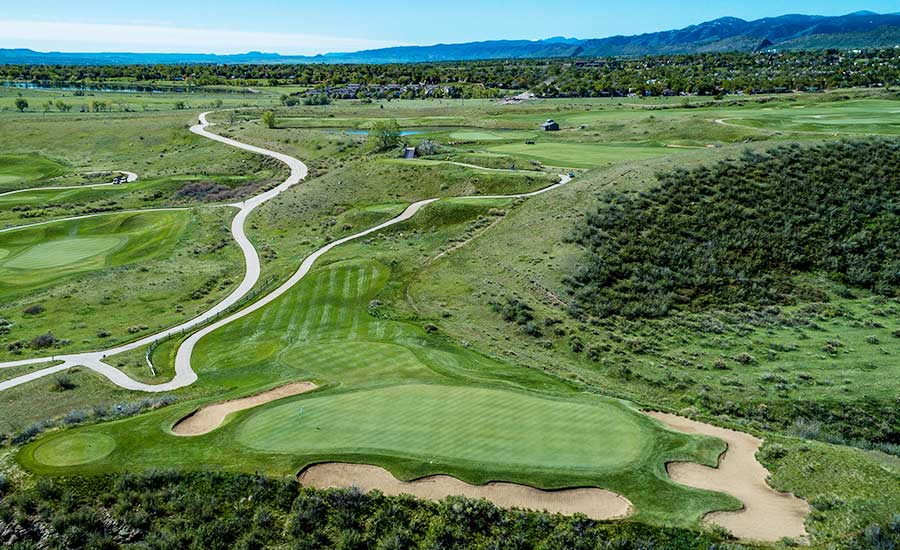 ---
For more on the best courses on the front range, visit our BEST COURSES PAGE.
Colorado AvidGolfer Magazine is the state's leading resource for golf and the lifestyle that surrounds it, publishing eight issues annually and proudly delivering daily content via coloradoavidgolfer.com.