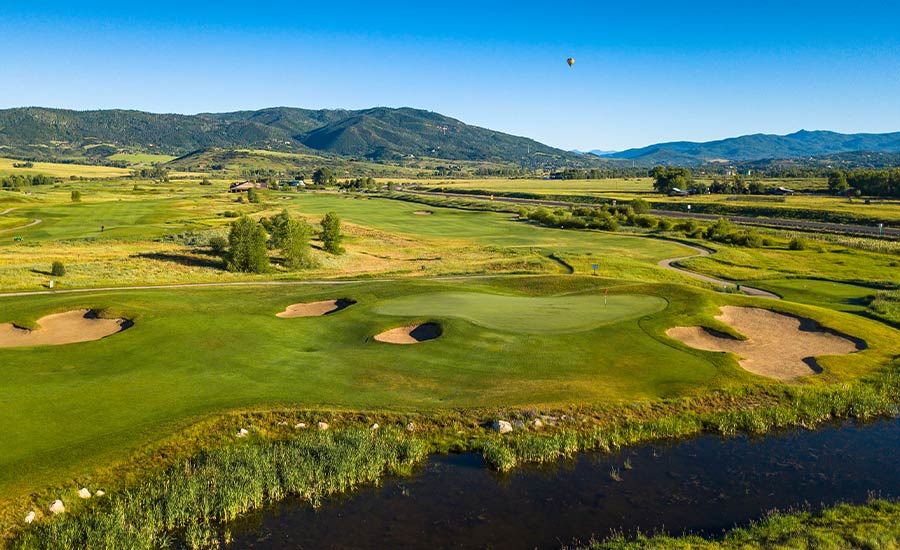 How much time do you spend on the driving range? How often do you warm up prior to a round of golf? When a tee time is booked and golfers are anticipating the 18 holes ahead, especially as a visiting player, the main focus is commonly on the course. Will the greens run fast, what obstacles are evident on each hole, are the fairways in good condition? Golfers hope to shoot a good score, maintain fairway play, minimize errant shots, keep putting under control.
Haymaker Golf Course in Steamboat Springs, Colorado offers great tools to improve and make the most out of a round. Haymaker boasts a complete family friendly practice facility with driving range, sand trap, chipping and putting green. It's up to the player to take advantage of the facility and make time to practice.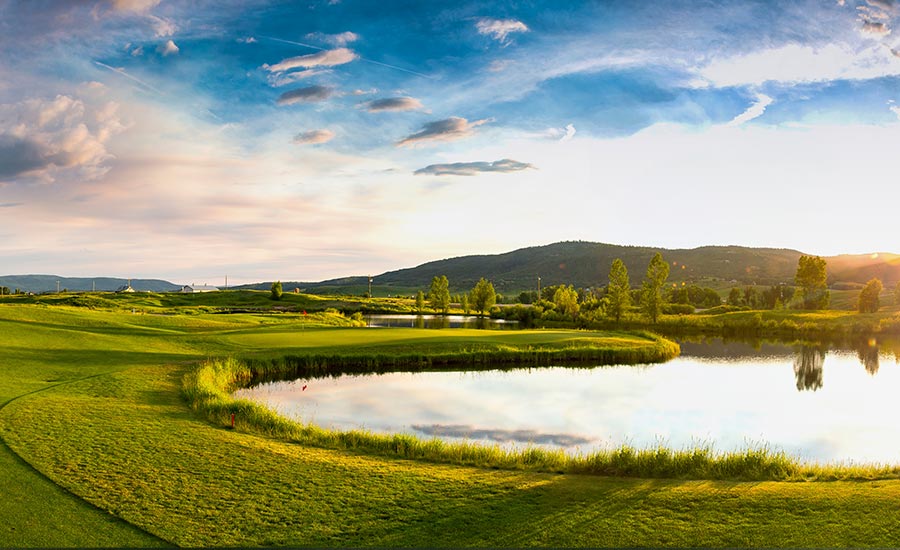 For most golfers it takes time for their body and brain to warm up. Arrive early for your round, get a bucket of balls from the golf shop and head to the practice area. Start on the putting green and hit long putts to get a taste for the green speed. Move onto the range, stretch for a bit and warm up slowly; begin with a chipping swing and work up to a full swing. It's not about hitting perfect shots it's about finding a tempo and getting in the "zone."
If there is not enough time for 9 or 18 holes come out to Haymaker with friends or family and spend time practicing on the range. For $11 Haymaker offers a bucket of balls and a beverage from the Patio Grill restaurant, a fun and productive hour set aside to improve your game. Get in a routine of feeling "at home on the range" before a round or on a day when you just want to have a club in your hand. The time is well spent, resulting in more consistent golf shots, better body tone, a clearer mind, and the ultimate goal of a better score.
Haymaker welcomes players to our 233-acre, championship golf course nestled in the Yampa Valley featuring a links-style layout with large greens and gentle undulations. Players are rewarded by uninterrupted vistas of Mount Werner and the Flat Tops. The natural beauty of Haymaker is evident from every direction and the course lends itself to golfers of all abilities from the novice to the professional. See you at Haymaker or on the practice range soon!
Haymaker Golf Course: Book a Tee Time
---
For more on the best courses on the front range, visit our BEST COURSES PAGE.
Colorado AvidGolfer Magazine is the state's leading resource for golf and the lifestyle that surrounds it, publishing eight issues annually and proudly delivering daily content via coloradoavidgolfer.com.