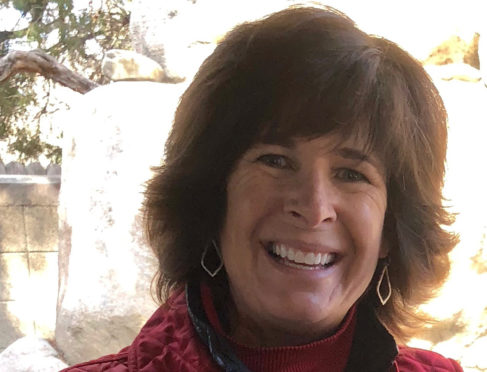 21-time Colorado champion Janet Moore will lead the Colorado Golf Hall of Fame with appreciation for those who have had a "profound impact."
By Jon Rizzi
Next June, when former LPGA player Lauren Howe becomes the 142nd person and 26th woman inducted into the Colorado Golf Hall of Fame, she'll also be one of the first to be welcomed by a female president.*
On January 1, Janet Moore will assume the presidency of the Colorado Golf Hall of Fame. Moore—a 2001 inductee who has won 21 CWGA/CGA championships, including five CWGA Stroke Plays, and has qualified for just shy of 30 USGA championships—has served on the CGHOF's executive board for 15 years. She will succeed Scott Radcliffe at the helm.
"I've enjoyed being on the board and seeing how it operates," the 54-year-old Moore said. "It's full of extraordinary people, and I'm excited about utilizing and involving these people even more."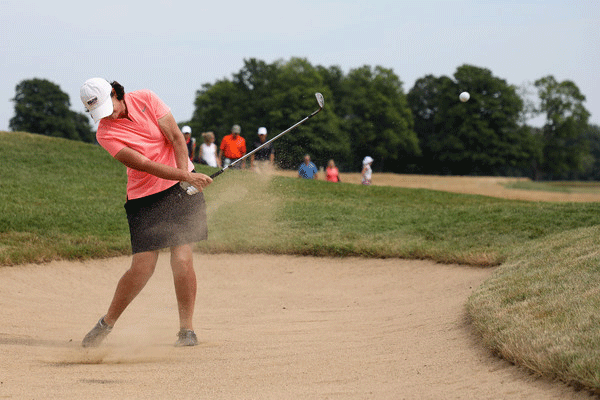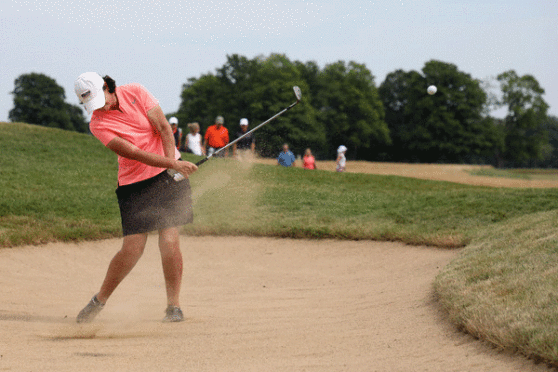 Among the board members are 10 other Hall of Famers, veteran players and club champions, members of the golf media and ex officio representatives from the Colorado Golf Association, Colorado PGA Section, Rocky Mountain Golf Course Superintendents Association, Colorado Open Golf Foundation and the Mile-High Chapter of the Club Managers Association.
"The Colorado Golf Hall of Fame board is unique in that it's a gathering of Colorado golf from every association, every corner," Moore says. "We're fortunate to have all these associations as part of our board, and we're looking forward to making even stronger connections with these groups. The CGHOF is important to entire state of Colorado; it's poignant because we're not just one group or one association's Hall of Fame, but a Hall of Fame for all of Colorado and anyone who loves golf."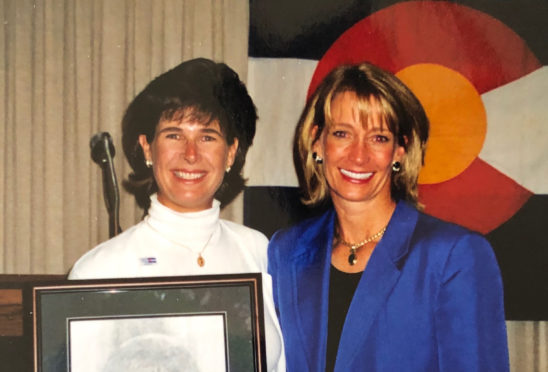 "We Should Be Very Proud of our Hall of Fame"
Housed in its own area at Riverdale Golf Courses in Brighton, the CGHOF is one of the few state golf halls of fame located in a space not operated by a state golf association, PGA Section or tucked into a dark corner of a clubhouse.
"We should be very proud of our Hall of Fame and Museum," Moore shared. "We have cases featuring plaques honoring our inductees, one-of-a-kind artifacts, an interactive kiosk and a stunning new timeline that a group of board members worked diligently on updating. I encourage people to go see it."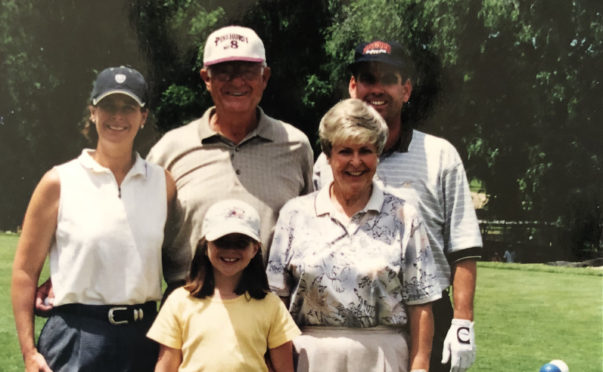 Moore says her goal as president "is to continue to honor those who have made a profound impact on game of golf in Colorado, and to preserve the history and ensure the future of the game."
To this end, the CGHOF annually stages two events—the induction dinner and the fundraising golf tournament. This year, The Denver Country Club will host both, respectively, on June 2 and 10.
Under her leadership, Moore hopes to give the events the same kind of excitement she remembers as a junior golfer when her home course, Lakewood Country Club, hosted the Colorado Golf Hall of Fame Tournament.
"It was a big deal to have these larger-than-life people like Judy Bell, Dow Finsterwald and Gary Longfellow at the course I grew up on," she remembers. "It was hard to get into the tournament in those days, a real tough ticket."
In addition to attracting more Hall of Famers to compete in the tournament, she promises to keep the induction dinner as special for the inductees and their guests as it was when she got inducted at the tender age of 36 at a ceremony at Greeley Country Club.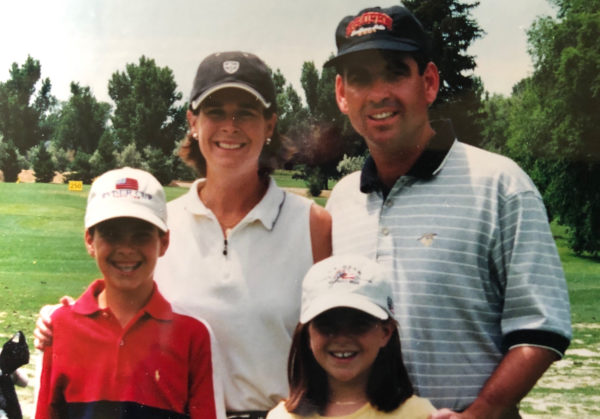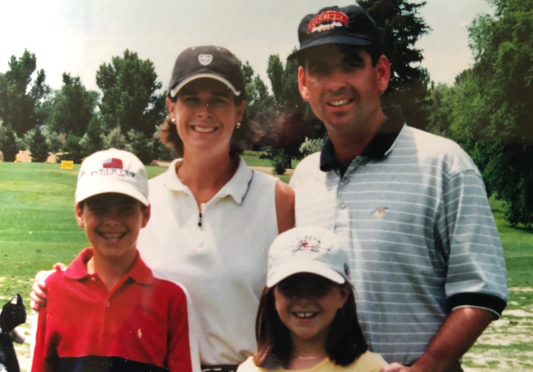 "Humbled and Honored"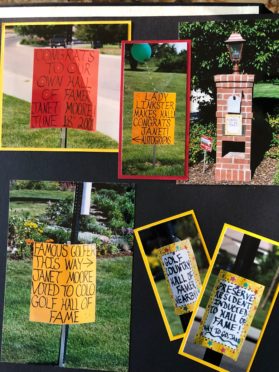 "I remember being very humbled and very honored," she says. "My parents, sisters and brother were there, and, of course, Kent (her husband, 2004 Hall of Fame inductee Kent Moore) and my kids Steven and Sarah, who were eleven and nine at the time."
Mike McGetrick, her instructor, attended, and her playing partner and future Colorado Golf Hall of Famer Christie Austin introduced her. "But I didn't tell or invite a lot of people," she says. "That's just not my style. But I'm very happy when other people do because it makes for a exciting and memorable evening for everyone!"
(But in 2001, a lot of people found out about Moore's induction, as she would learn on the morning of the ceremony. There were signs with arrows all over the neighborhood saying "Hall of Famer, This Way.")
She's approaching her presidency with the same sense of modesty. "I have no agenda," she says. "I'm very humbled by being president, and I'm taking a measured approach to making the organization better every day. I believe in delegating because we have extraordinary people whom I trust want the best for the Colorado Golf Hall of Fame."
And as one of the best players in Colorado golf history, Moore believes the upcoming induction of Howe, whose accomplishments she admired as a junior, "is long overdue. Over time, people unfortunately fall through the cracks. If I do have an agenda, it's to get the best people in."
*POSTSCRIPT:  Joanie Birkland and Sally Schultz preceded Janet Moore as female presidents of the Colorado Golf Hall of Fame.