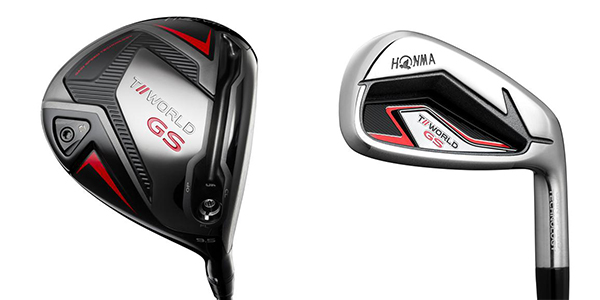 The Japanese manufacturer reveals another fine-looking game-improvement club: The T//World GS. 
By Tony Dear
There will always be outliers, of course, especially with irons (elegant, slim-sole blades versus unwieldy tools with soles an inch wide), but the lines between better players' clubs and game-improvement models are becoming ever more blurred, in the looks department if not performance. These days, a non-golfer or even a non-equipment nerd who's been playing for years might glance at Tiger Woods's driver and one designed for a 20-handicapper and insist they are the same club. Visually, there's very little to tell them apart.
When images of the new Honma GS line of metalwoods reached us, and before we'd read any of the accompanying text, the immediate assumption was that here was a driver built for the better player. It's sleek and very attractive, and has the aerodynamic shape of many top-line clubs.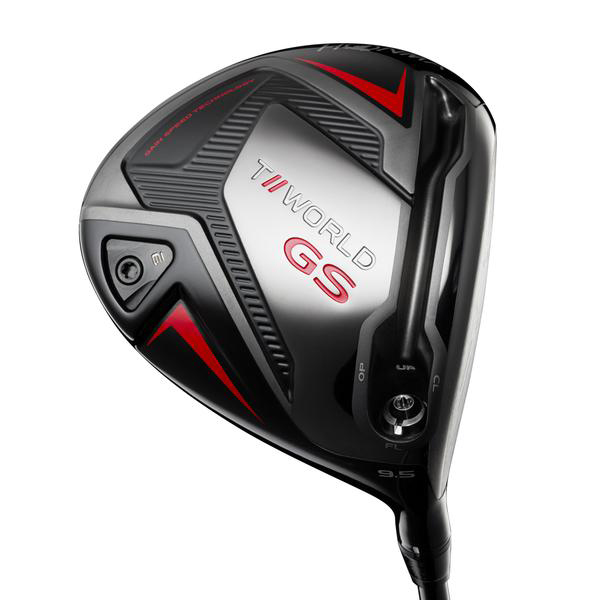 T//World GS Drivers
But then you quickly notice it's part of Honma's game-improvement T//World Series and not a TR club meant for elite ballstrikers. This isn't the first T//World driver to fool you into thinking it's meant for players better than you though. The XP-1 driver, launched in late 2019, was far too good-looking to be a game-improvement driver (whatever that means), but with its Double Slot Technology designed to create greater face-flex, especially nearer the heel and toe to aid higher-handicap players who were known to miss the sweetspot on occasion, that's exactly what it was.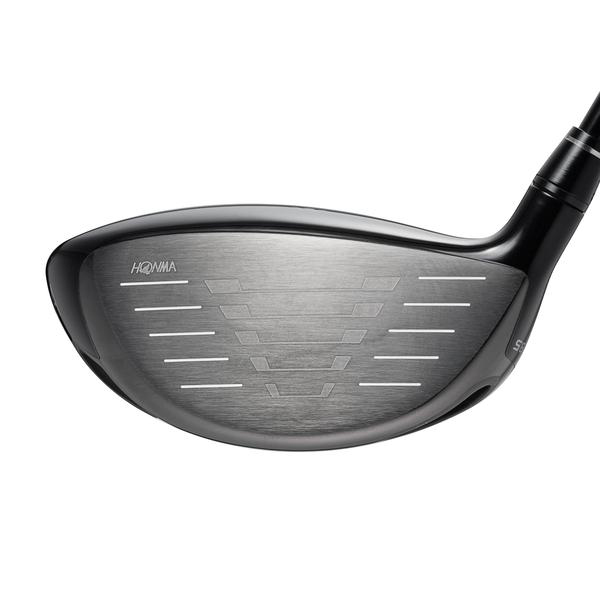 The 2021, 460cc, GS Driver ('GS' stands for Gain Speed) replaces Double Slot Technology with what Honma calls 'Flip Slot' though its purpose is much the same – enable the face to flex and reduce spin, thereby increasing ballspeed, preventing the ball from ballooning, and increasing your carry distance. "And the precise location and shape of the forward Toe Slot creates shot-straightening gear effect on off-center hits," says Honma's Vice President of Marketing Brad Holder. Assisting Flip Slot is the Radial face which features rib patterns and variable-thickness which, like many of its competitors' drivers, optimize ballspeed from every point on the face. "The ribs specifically add strength to the top and bottom of the face," says Holder, "which ensures off-center strikes obtain advanced flex and speed."
Unlike the XP-1 which featured an extremely light carbon crown, the GS's crown is all titanium but so thin Honma engineers were able to re-position the saved weight elsewhere in the driverhead to lower the Center of Gravity (CG) and effect a draw-bias. The raised keel on the heel-side, adjustable 9g weight likewise positioned near the heel, and a heel-bias crown graphic all help the game-improver square up the clubface prior to impact and even impart a little right-to-left spin.
$500
Lofts – 9.5˚, 10.5˚, and 11.5˚
Shaft – Honma SPEEDTUNED
The fairway woods and hybrid feature much the same slate of technologies – Flip Slot, thin titanium crown, heel-bias weighting and crown graphic – designed to help the high-handicap player square the face and gain speed.
T//World GS Irons
To be fair, the GS irons do look a little more game-improvementy (probably not a real word but let's go with it) than the metalwoods. The sole is fairly wide, the top-line plenty thick, and the cavity nice and deep. An L-Cup face construction in the 4-7 irons is designed to enhance ballspeed and reduce spin, while a 360-degree heavy steel undercut in the 8-11 irons (yes, Honma's 10 and 11-iron are here – 10 is the equivalent of a Pitching Wedge while 11 is a Gap Wedge) increases face-flexing and expands the size of the sweetspot. You don't normally see much face-flexing in shorter irons because at that end of the bag it's not about distance, of course. It's another indication the GS is a game-improvement iron.
Flip Slot is incorporated into the sole with the same objective it has in the woods – to flex the face and increase ballspeed. These clubs aren't called 'Gain Speed' for nothing.
$175 per club  with steel shafts, $200 with graphite
Lofts – 4-iron 20˚, 7-iron 29˚, 10-iron 42˚
Shaft – Nippon Shaft PRO NEO (steel), high-launch 55g Honma SPEEDTUNED (graphite) 
T//World GS clubs are available on-line now, and there are five stores in the Denver area that stock Honma. Among them is mobile-fitter Kyle McGee (check Honma's web site for his contact details) who can custom-build you a set of T//World GS clubs.
T//World GS Fairway metals
$250
Lofts – 15˚, 16.5˚, 18˚, 21˚,
Shaft – Honma SPEEDTUNED
T//World GS Hybrid
$220
Lofts – 19˚, 21˚, 24˚
---
Want to read more gear articles like this one? Visit our GEAR page.
Colorado AvidGolfer Magazine is the state's leading resource for golf and the lifestyle that surrounds it, publishing eight issues annually and proudly delivering daily content via coloradoavidgolfer.com.