Inspired Living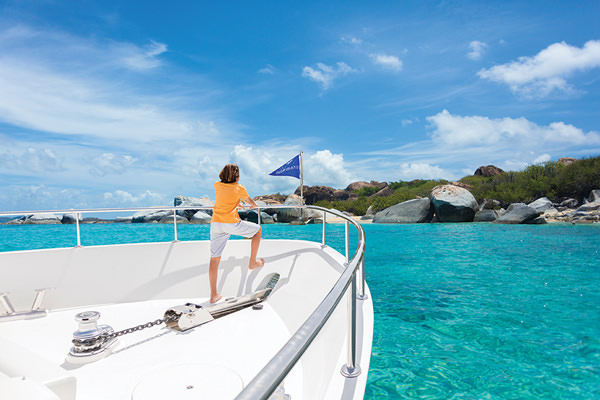 Providing portals for members to travel the world, Inspirato co-founder
Brent Handler keeps reinventing the way people vacation—and occasionally goes along for the ride.
By Kim D. McHugh
---
Brent Handler is a stand-up guy. Literally. Working from his standing desk on the sixth floor of the historic Sugar Building on the corner of Blake and 15th Street in LoDo, the self-proclaimed serial entrepreneur is gazing at an oversized, flat screen computer monitor perhaps contemplating the next iteration of Inspirato. The co-founder and CEO of the burgeoning private travel membership club steps away from his desk, welcomes me to the company's offices with a firm handshake and, with the enthusiasm of a proud dad pointing out the accomplishments of his children, takes me on a tour.
In the early minutes, I learn that these offices used to house Exclusive Resorts, a members-only destination travel club that Brent and his brother Brad co-founded in 2002. That business gave and still gives members the opportunity to stay in luxury properties worldwide, while enjoying a service level that was like what could be experienced at a high-end resort (think Four Seasons, St. Regis), including a personal concierge. Exclusive Resorts also rewarded Brent with a way to realize a dream he'd envisioned growing up in Denver's Southmoor Park neighborhood.
"I remember being a little kid riding my bike through Cherry Hills, looking at the houses and thinking, 'wow', this would be amazing one day to be able to live in a house like this or have access to a house like this," he says. "I always had this thing for houses. Even when I was a kid and we were on vacation, I would grab real estate magazines that showed luxury homes."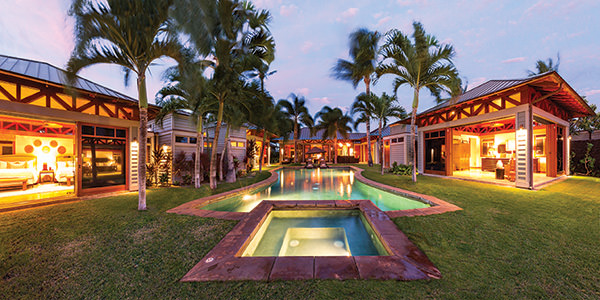 An accomplished tennis player as a freshman at Thomas Jefferson High School, he put his entrepreneurial skills in play going door-to-door in Cherry Hills, tennis racquet and photocopied flyers in hand (there was no Internet or Facebook Messenger back then), hoping to sell lessons to the parents of promising young players. In high school, he taught at the Harvest House in Boulder, and he ultimately ended up attending the University of Colorado.
Upon graduating in 1991 he put his undergraduate degree in business to work at Xerox, followed by sales positions at a few other software-related startups and tech businesses associated with services centered around computer training and education. But it wasn't until he learned about a business in Vail that sparked the idea for pursuing a career change.
"There was a group called the Crescent Club, which I think was the original destination club," Handler explains. "They had four houses—one in Vail, one in Scottsdale, one in Cabo San Lucas and one in Steamboat Springs. I really liked that concept."
At the time Handler and his wife, Kirsten, owned a small townhouse on the Eagle River in Minturn. While the second home was a terrific weekend escape, the time and money spent associated with its upkeep started to outweigh the benefits of ownership. Serendipity intervened when an article in The Denver Post caught the entrepreneur's eye. It featured Private Retreats, whose business model was built around members being able to stay in luxurious, company-owned homes in the world's most desirable vacation destinations.
"This idea that you didn't have to be married to one vacation home and have all the maintenance, and instead have access to hundreds of homes by just joining the club—the idea really resonated with me," Handler adds.
In 2004, two years after launching Exclusive Resorts, the brothers sold majority ownership to AOL founder Steve Case, a move that turbocharged the company. Today the destination club dominates the space with north of 4,000 members benefiting from access to over 400 homes in over 120 locations around the world. In 2006, Brent's "idea" garnered him a spot in the final round in Ernst & Young LLP's Entrepreneur of the Year competition for the Rocky Mountain region. By 2007, even though the enterprise was doing exceptionally well, the 2008 financial crisis factored into Handler deciding to leave Exclusive Resorts in 2009 to explore a new endeavor.
Teaming again with his brother, Brian Corbett and Martin Pucher, the result was Inspirato. Italian for inspired, it launched in early 2011 with the mantra "when you travel well, creating lasting memories with family and friends, you live a more inspired life."—a touchstone on which Inspirato relies to create memorable escapes for its members. In 2012, Handler reconnected with David Kallery, the former COO of Exclusive Resorts, who is now Inspirato's President.
"I met Brent in 2004, and shortly after meeting him, we began working together," says Kallery. "Brent wants Inspirato to be one of the most recognized brands in hospitality. He's spent the last 15 years working on companies that change the way families think about travel/vacations, and I would say that he has quite literally changed thousands of people's lives. Imagine the incredible vacations they've had and the memories that were created."
Members at Colorado Golf Club, Kallery and Handler do their best to play weekly during the golf season, where they have a relaxed environment for decompressing.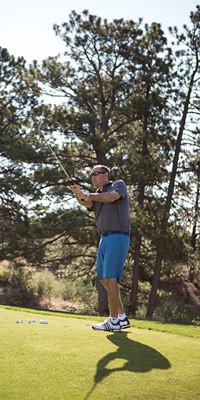 "I love being on the golf course with him; we mix the time with discussions about the business and our golf game. But in additionto working hard, he is likely the most competitive person I have ever worked with," quips Kallery. "Whether it is a game of ping-pong or a friendly game of golf, he doesn't like to lose."
Word is that the CEO once challenged the entire company to play against him in ping-pong, and, using his iPhone 6, beat all but one person.
That competitive nature found its way into Inspirato's business model by way of membership fees that are rather affordable. Inspirato members choose from three membership levels priced at $10,000, $20,000 and $30,000 respectively, plus first year annual dues of $3,400. Conversely, to belong to Exclusive Resorts costs between $85,000 and $250,000, plus a daily rate averaging $1,275.
Members keep multiplying at a rapid pace with the count hovering around 15,000. Drawn by an ever-growing portfolio of spectacular vacation homes, memory-making travel experiences and opportunities to stay in luxe hotels and resorts, members continue to embrace this inspired way to enjoy life. Chip Fuller, a member since 2012, benefited from the club's extraordinary service when he went to The Masters in 2016.
"It's incredibly difficult to organize a golf trip like The Masters, especially if you've never been before," Fuller explains. "I was looking for a first-class trip for myself and my clients; a once-in-a-lifetime experience. Inspirato put together a trip to The Masters that blew us all away.  We stayed at a luxurious and relaxing mansion that was converted into a bed-and-breakfast, attended several great cocktail parties and dinners with a group of likeminded golf enthusiasts and unique speakers, and had all our requests met by the very accommodating and energetic staff. It was like going to The Masters with an old friend that had been attending for decades and knew all the tips for making it an incredible experience."
Accompanied by his wife and family, Fuller vacations with Inspirato several times a year, and they are always impressed with the quality of the homes. He sees a trip to the Ryder Cup as the next golf-centric one on his list. He hopes to go in 2018 to Le Golf National near Paris with several clients that are accustomed to high-end service, which he knows Inspirato is expert at delivering.
Handler, who admittedly didn't vacation too often before starting the two travel clubs, is getting better at doing so.
"Despite being in the travel business the longest I'd ever been away from Colorado in my lifetime had been three weeks," says Handler. "I did it twice, once when I went to Europe for maybe 22 days, and again when I graduated from CU and went to the Xerox training facility in Leesburg, Virginia."
Though he often works 60-hour weeks, he's managed to layer in elements of the good life by way of family getaways and more time on the golf course. Accompanied by his wife and three children, ages 12, 17 and 19, the family skis at Vail as frequently as possible during weekends in January, February and March, returning over select summer weekends to play golf and mountain bike. Coming in a close second are the family's Silversea cruises, which have taken them to the Mediterranean twice, the Greek Islands, the fjords of Sweden and St. Petersburg, Russia. The Handlers have vacationed on the Big Island of Hawaii every other year for 12 years.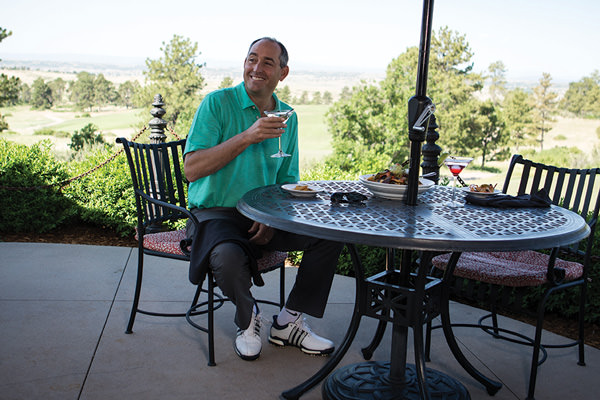 "I like to say that I chose a lifestyle that I wanted, and then I chose a career that allowed me to experience that lifestyle," Handler explains. "My career, frankly, has allowed me to enjoy the best life one could ever really hope for. I have great opportunities to enjoy so many of the best places in the world with family and friends." Still, all the available travel adventures notwithstanding, one of his and Kristen's greatest pleasures is having family and friends over to their Cherry Hills Village backyard, which is home to a badminton court, spa tub, and heated swimming pool with a diving board and a dozen floats. The family belongs to Colorado Golf Club and Glenmoor Country Club, and Handler's business connections have allowed him to play a dozen rounds a year at other clubs around town like Castle Pines Golf Club, as well as at New Jersey's legendary Baltusrol Golf Club, in the TaylorMade Pebble Beach Invitational and at Punta Mita in Mexico.
Growing up, he seldom teed up, preferring tennis to golf and playing maybe four times a year as a twenty-something adult. In the late-90s/early 2000s, his focus was on parenting three kids and overseeing the flourishing travel businesses. But when he turned 40 (he'll be 49 in October), he began setting aside time to improve his game.
Handler, a 13.5 handicap, appreciates the game's humbling nature. When he carded a 108 during a tournament, it prompted him to do what he could to improve.
"I'd say Brent had kind of hit a wall where he wasn't getting any better," says GolfTEC's Ty Walker, Regional Manager of Colorado and Director of Instruction for Denver Operations. "He occasionally plays in high-end tournaments and was struggling to find a reliable game, so he reached out."
Walker adjusted Brent's grip and swing mechanics, and one of GolfTEC's club fitters, Toby Archuleta, helped Handler transition from an old set of Ping G20 irons to a set of Callaway Epic irons and woods. Between the revised swing, new clubs and a strong lesson plan, Handler's game is turning around.
"We do one hour lessons twice a month, depending on Brent's schedule," adds Walker. "The great thing about Brent is that he has good mechanics and the touch is there. He's amazing with his wedges. With his tennis background, he picks up quickly on how, say, topspin translates into a push/draw type golf shot. He's been able to make the changes in his swing and make them stick. When you have touch in this game, and you now have clubs souped up to hit the ball far, I see him being a great player."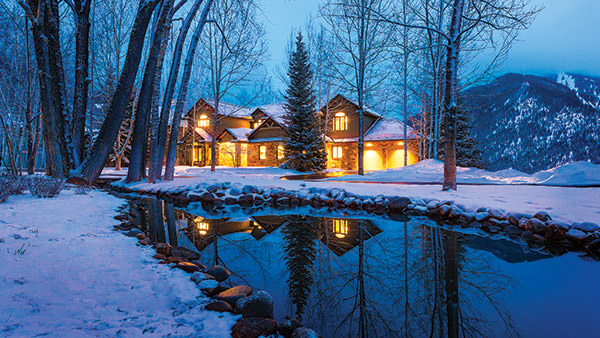 In fact, Walker hopes Handler improves significantly. "Brent and I have a side bet that if he becomes a single digit handicap, he'll send me to the Caribbean," Walker laughs. "Seriously, I usually try to give clients an incentive because when you have a stated goal, you have a better chance of reaching it."
For all that he's accomplished as a businessman, he recognizes that he is not only blessed and fortunate to be able to do what he does for a living, he's in the position to enrich the lives of others. First at Exclusive Resorts and now at Inspirato, through its philanthropic division, Inspired Giving, Handler and his colleagues have been instrumental at either helping raise funds for various schools, hospitals and charities, or have donated a significant number of vacations, netting tens of millions of dollars for charity. Given his affinity for tennis, it's no surprise Handler is on the advisory board of the Andre Agassi Foundation for Education, and Inspirato has donated vacations for auction with proceeds going to support Grand Slam for Kids.
The company has lent its support to all the private schools along the Front Range and over five-dozen public schools. Recently, events in Colorado, Missouri and California raised approximately $70,000 for charities including the Albert Pujols Family Foundation, Vista Center and SaddleUp Foundation, and in July, a single event raised $96,000 for the Vail Valley Youth Foundation.
"We get more than one request a day for trips to auction for charity," explains Handler. "It doesn't take very long for that to really add up. Early on my brother and I recognized that you're not going to get where you're headed if you don't have a team of people who are helping you, and people aren't going to help you if you don't help others. In our family, it was always about how you contribute to your community and what you could do beyond yourself. That is what is important."
---
Contributor Kim D. McHugh, a Lowell Thomas Award-winning writer, has covered travel, hospitality, cuisine, architecture, skiing and golf.
---
This issue appears in the August/September 2017 issue of Colorado AvidGolfer— the state's leading resource for golf and the lifestyle that surrounds it, publishing eight issues annually and proudly delivering daily content via coloradoavidgolfer.com.