The Beginning To Your GOLFTEC Journey
By Ryan Gager
This is the place to start when you're looking into GOLFTEC and considering whether or not to take lessons with us. (Trust us, you should, it's fun and you'll get better at golf!) How does it begin though? The first thing all of our Students do is take a Swing Evaluation with one of our certified GOLFTEC Coaches. Think of the Swing Evaluation as a Q&A between you and your Coach. Where is your game at now? What are your goals? Then we lay out a game plan to achieve those goals. After the Swing Evaluation you will start to get into your Lessons.
The Swing Evaluation Rundown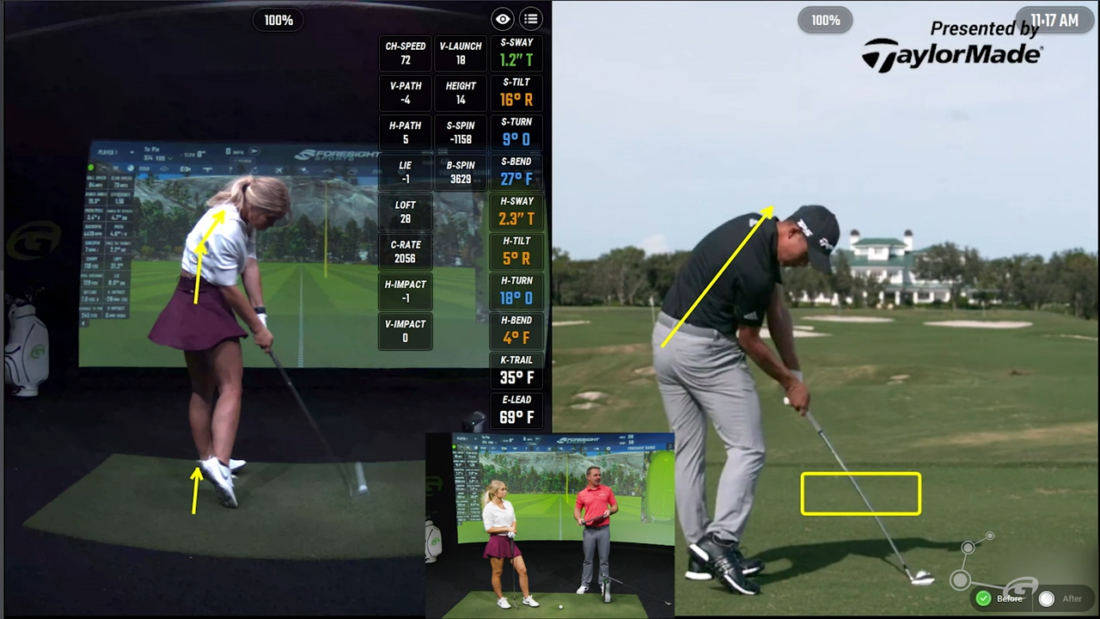 The first thing we do at GOLFTEC is get to know you and your golf game. This background on where your game is currently at, where you want to be, and what you think you need the most help with, will give our Coaches a good place to start before you even hit a shot.
Next, we'll have you step up and hit some shots to determine your patterns and find opportunities for improvement. During this phase, we will introduce you to our technologies, how they work, and what all the numbers mean.
After talking about some areas for improvement, your Coach will give you your first lesson. This mini lesson provides a great introduction into how our Coaches will identify and fix problems in your swing.
Developing Your Game Plan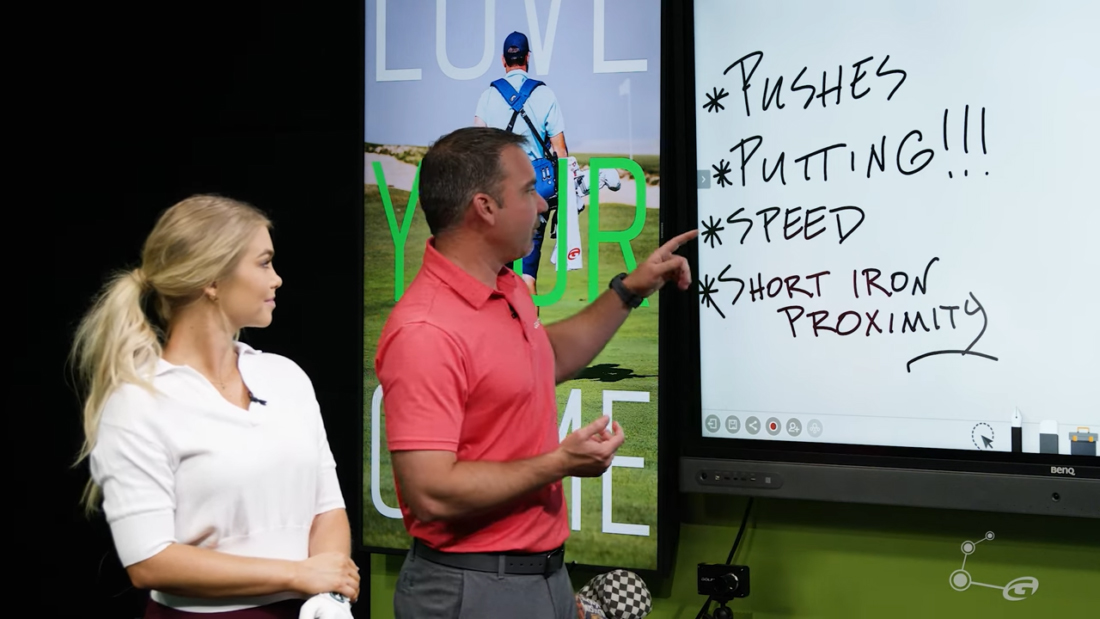 Following this first lesson, your Coach will review all the items that you wanted to work on, along with a recap of the first lesson.
Your Coach will then start mapping out a game plan according to your goals, which will help you reach them. This usually includes a handful of lessons in our Training Bays to get you comfortable with the swing changes. We always will want to take a look at your equipment to make sure your clubs are right for you and not causing more problems. For more information on a GOLFTEC Club Fitting, click here.
One of the most impactful parts of any game plan is an on-course Playing Lesson with your Coach. This is a great way to see how your lessons in the Training Bay translate to the course. And of course having your Coach right there helping you is a huge bonus.
To schedule your Swing Evaluation, find your local GOLFTEC today and talk to a Coach! Our Game Plans help our Students play better golf, by shaving an average of 7 strokes off their scores! As soon as you get your Game Plan with GOLFTEC, your Coach will schedule out your lessons because being consistent in taking lessons and practicing is the proven way to get better at golf. Become a member of the GOLFTEC community today and start playing your best!
Interested in more instructional content from GOLFTEC?
Fill out the form on this page and you'll be subscribed to future emails with great videos, tips, drills, and more.
A local Coach will also contact you to discuss your game and how lessons or a fitting at a local Training Center may benefit you.
---
Want to read more instruction articles like this one? Visit our INSTRUCTION PAGE.
Colorado AvidGolfer Magazine is the state's leading resource for golf and the lifestyle that surrounds it, publishing eight issues annually and proudly delivering daily content via coloradoavidgolfer.com.