Take Look A Look At What It's Like To Get A Proper Club Fitting At GOLFTEC
By Ryan Gager
Ok, so you want new clubs…actually you NEED new clubs, but where do you start? Before you walk into a golf shop and grab something off the rack, we suggest an alternative method. Why not get something that's been custom fit to you and your swing? In this edition of Club Explorers, GOLFTEC's Brad Thorberg takes Professional Golfer Marisa Messana through a driver fitting. This gives great insight into what a club fitting at GOLFTEC looks like, and if you already have your club fitting scheduled, you can reference the video so know what to expect!
Collecting Data From Your Current Clubs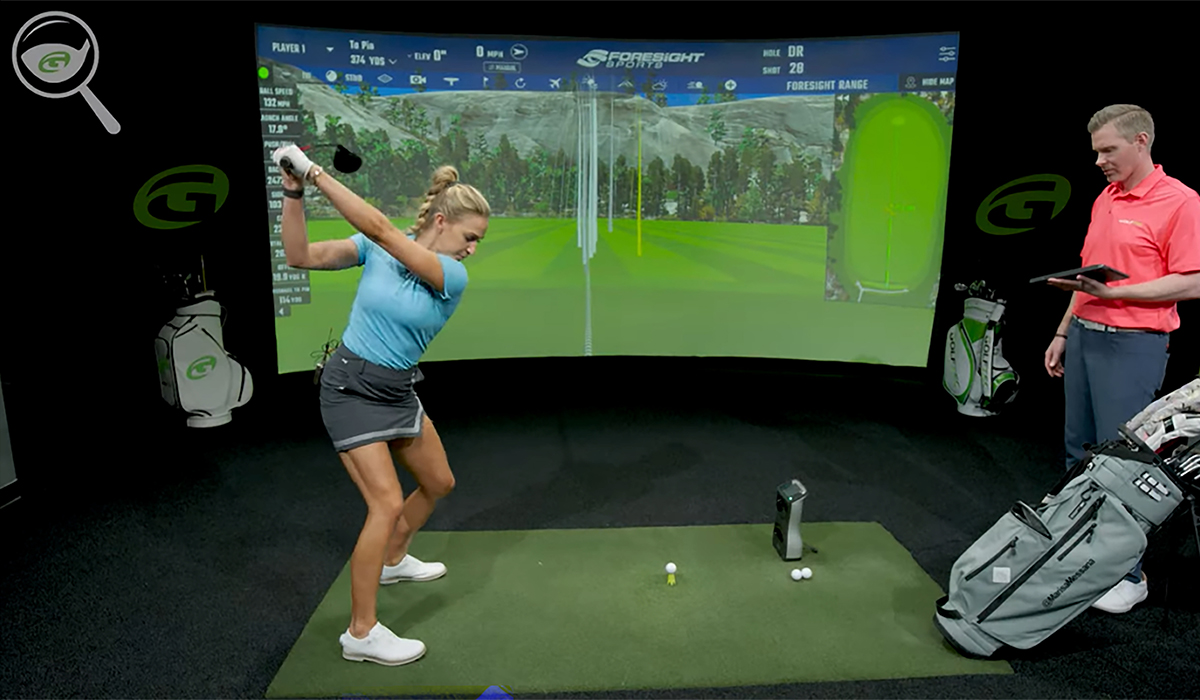 We start by talking with the Student about what their goals are with new clubs. Maybe you want more distance, or better accuracy, or you just want better looking clubs. All are valid reasons and important for your fitter to know.
In this driver fitting, Marisa is primarily looking for more distance, and of course more accuracy wouldn't hurt either.
We take your current clubs and measure them for shaft frequency, loft and lie to give us a baseline for your current clubs and the new clubs so that it's easy to compare shot data.
Brad has Marisa hit a few control shots with her current driver, then they review the data to see where they can make improvements with new clubs.
Testing New Clubs and Reviewing The Data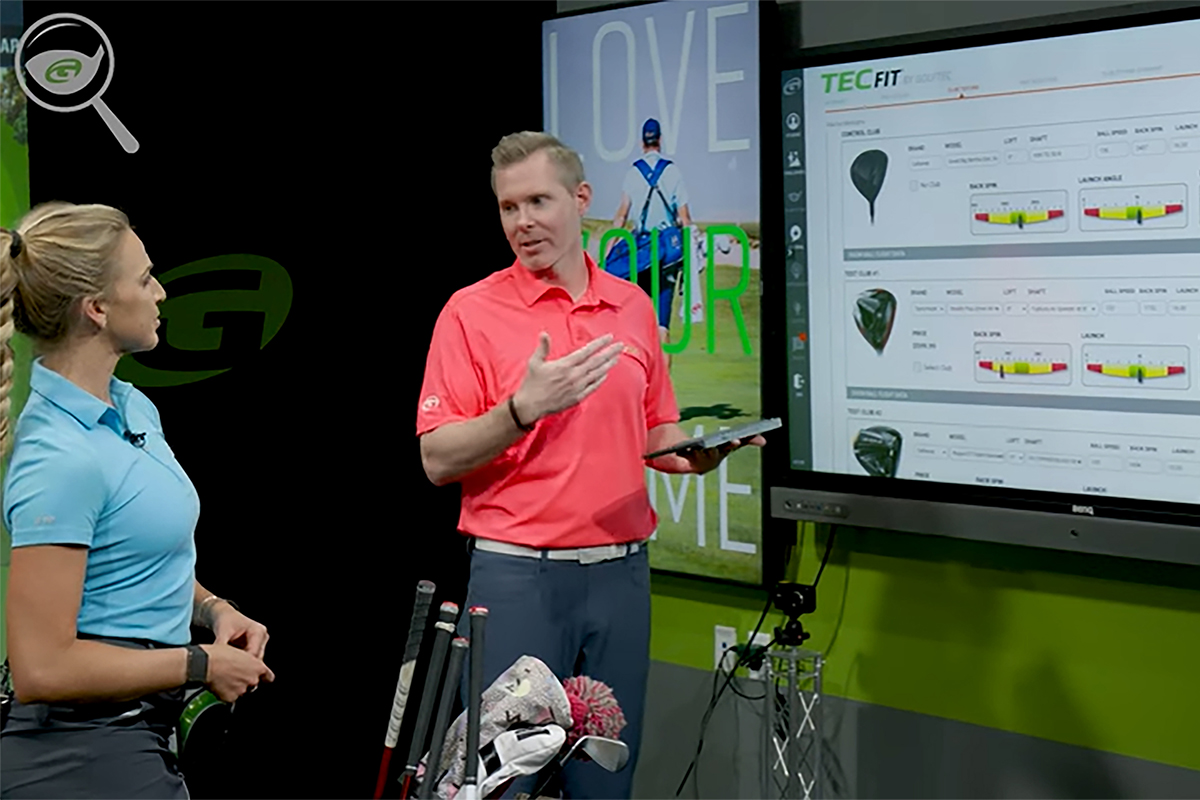 Using the same weight and stiffness of shaft, Brad has Marisa test new driver heads – TaylorMade Stealth+, Callaway Rogue ST Triple Diamond LS, and PING G425 LST – to see which one can improve upon the data from her current driver.
* Note: Be ready to swing clubs several times during a club fitting. To this point, Marisa has already hit around 20 drives, in addition to just getting loose before the fitting.
After trying out three new driver heads, Brad and Marissa head to the board to check out the data and see how it compares to her current driver.
In reviewing the data, it was clear that Marisa had a tighter dispersion pattern and picked up eight yards of distance with the PING G425 LST.
The final step is to confirm the correct club head, shaft and grip combination. We will make sure the shaft is the correct weight, stiffness and length. In the fitting, Brad and Marisa talk about shortening the shaft length a little bit for Marisa, which helps her tighten her dispersion pattern, while the new club head helps her pick up distance at the same time. A win-win!
You will receive an email from GOLFTEC that contains your new club information including club make and model, shaft make, model, weight and length, and grip make and model. The email also will show your shot data from the club(s). All clubs are delivered to the GOLFTEC Center and we will notify you to come pick them up when they are ready. Upon pick up, we will have you hit some shots with the new club(s) in-Center to make sure everything is correct. While you're trying out your new club(s), we also will provide a gapping analysis to make sure your new club(s) work in tandem with your current clubs.