PGA Tour Winner Dean Wilson Provides Tips from when He Played in The Open Championship
By Ryan Gager
Ahead of the 150th Open Championship at St. Andrews, we got to visit with PGA Tour winner Dean Wilson, who played in 13 Majors including two Open Championships. In this edition of Fix My Fault, Wilson demonstrates how to hit iron shots low when facing windy conditions which are very likely to be present at The Open. Often, amateurs hit the ball too high and the wind knocks them down, ending up short of their target. But, master these tips and you'll be ready to play links golf across the pond!
Dean Wilson's Tips to Hit Low Penetrating Shots into the Wind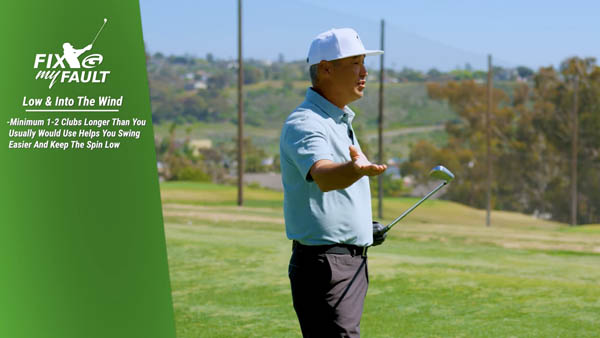 The first step is to take more club than you would normally use to hit the shot. In this example, Wilson uses a 7-iron for this shot, which he wants to travel 9-iron distance.
The second part is to swing easy. The reason you take extra club is so that you can swing easier and still get the correct distance. Also, by not swinging as hard, you will take spin off the ball which will help it cut through the wind and provide more accuracy.
Next, at set up, put the ball a little farther back in your stance. This will promote hitting down on the ball, helping to keep it lower right from the strike.
Finally, because you have more club and the ball a little back in your stance, work on taking a shorter backswing and follow through. Keep in mind you still want make a good follow through where you extend your arms through and after impact.
When you get out to play, keep these tips in mind when the wind starts to blow. You'll have more approach shots hit the green! To learn more about your game, and start improving in all areas, including hitting shots into the wind, find your local GOLFTEC and meet with a Coach today!