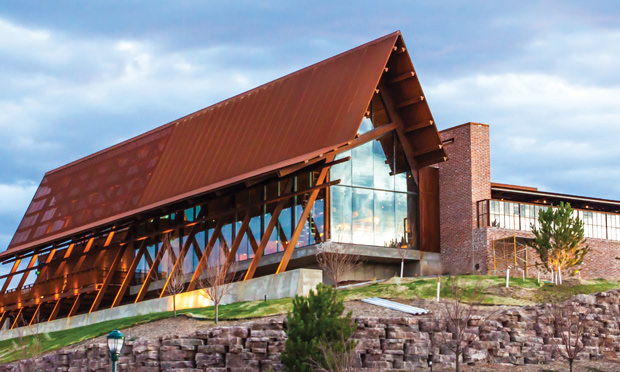 The legacy of a Colorado Golf Hall of Famer and epicurean sizzles in the south suburbs.
By Gary James
---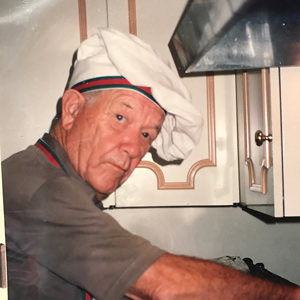 A 2006 inductee into the Colorado Golf Hall of Fame, Milford "Sonny" Brinkerhoff also left his mark as one of the Denver community's great foodies.
The golf CV is undeniable. With the late Dick Camp-bell and Dr. Homer McClintock, Brinkerhoff orchestrated the purchase of the Phi Gamma Delta fraternity house at the University of Colorado to establish the chapter house of the Eisenhower-Evans Caddie Scholarship program. He then spent 24 years as chairman of its committee. He was president of the Colorado Golf Association in 1978 and 1979, and also served on the board of directors and as president at Cherry Hills Country Club. Nearly a scratch player, he made five hole-in-ones.
But Sonny, who passed away in 2012, also loved to cook—a legacy that continues at La Loma, a Denver institution, and the new Sierra restaurant in Lone Tree.
"In business and in golf, Sonny was always the guy—solid on integrity," his son William says. "His word was his bond. That was a great lesson for me. And he truly loved Mexican and Tex-Mex food. He held dinner parties for his buddies, making enchiladas, soft cheese tacos and chili and serving it on clay dinnerware."
As an oilman, Sonny guided the operations of the family business, Brinkerhoff Drilling Company, in Mid-land, Texas. He moved his family to Cherry Hills Village, and his love of Mexican cuisine led him to La Loma, a small northwest Denver restaurant founded in 1973 by the Mendoza family.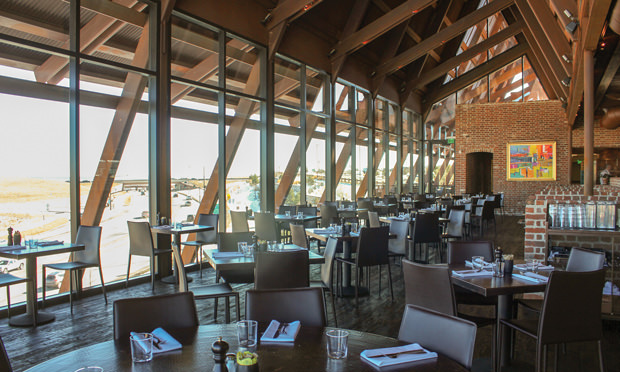 "We just enjoyed the food and atmosphere, but they didn't have a liquor license because it was too close to a school—but if you have an enchilada, you want a margarita," William muses. "My dad became interested in the idea of a silent patron on the sidelines to cheer on opening another place."
Sonny bought a stake in La Loma and expanded the eatery's menu. In 1981, he and William moved the original restaurant from a small brick house to a location just a block away on 26th Ave.
"I had an accounting background—I was a CPA with Arthur Andersen and had my own practice for a number of years in oil and gas," William notes. "But the restaurant turned out to be a better project than we initially thought, a hobby business that created a life of its own, so we shared that asset with the family."
Mark Brinkerhoff, one of William's four sons, joined his father in acquiring and running La Loma. "He was living in Los Angeles and looking for a change of career," William says. "He started out as a barback, cutting limes and stocking the liquor, and worked his way up."
Now the family's Brinkerhoff Hospitality company has provided Sierra, a distinctive A-frame roofed restaurant that sits close to Cabela's, the outdoor and sporting goods super store in Lone Tree. The dynamic architecture reminds many patrons of a ski lodge—over 8,000 square feet of windows, fireplaces and open space. A big 30-seat Horseshoe Bar, a fire pit, water features and classic brick and hammered copper throughout contribute to the stunning ambience.
An outdoor deck commands one side of the building and patio dining on the other. The upscale wood fired kitchen (sporting an "Old World Clay Oven") anchors one of the few non-chain eateries in the area.
"We talked often about expansion, but we didn't start looking for a new site in earnest until Mark got involved—he brought energy and effort and sweat equity to Sierra," William notes. "We wanted to do Mexican food, but the sellers of the property wanted something else, so we reached back into the family cookbook and put in a lot of recipes that we like."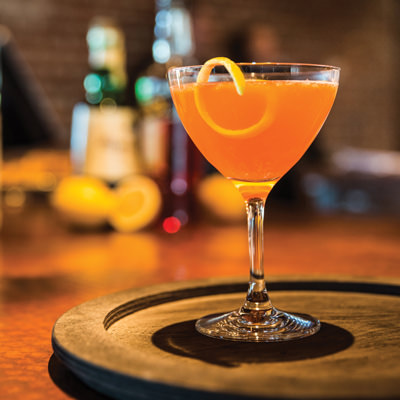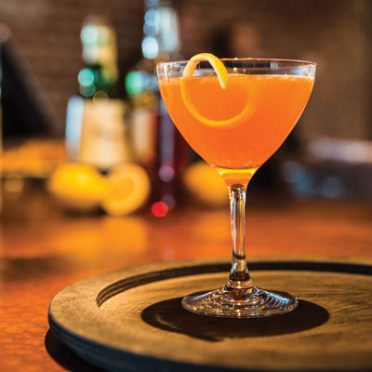 You can still sample the Brinkerhoff's Hatch green chili—not too much heat, with several big chunks of pork—on its own with house-made tortillas or with the Chile Rellenos and Rotisserie Chicken Enchiladas. "Our green chili is a recipe from Grandma Mendoza," William said. "Before she passed, she'd come in to La Loma and have a martini and a cigarette and make sure it was still made the way it should be."
A favorite on the Sierra menu is Sonny's West Texas Spaghetti. "He made a tomato-based meat sauce but flavored it with cumin, chili powder and other Mexican spices, not what you'd get in an Italian spaghetti sauce," William explains. The Louisiana Killer Shrimp comes seasoned with Cajun spices and served with sticky coconut rice. "That's Mark's recipe—he wanted to represent the fact that Sonny came from Louisiana."
Other notable entrees include the Pecos Burger, the Crispy Chicken Diablo Sandwich (a golden-crusted breast, pickle, jalapeño slaw and spicy aioli, served with sublime Crispy Fingerling Potatoes—smashed and deep fried) and the Chipotle Glazed Baby Back Ribs. The house specialty is Sierra's American Wagyu Rib Roast, served after 5 p.m. with limited availability—cooked on their rotisserie, and dished up with mashed potatoes, jus, creamy horseradish and vegetables. Michael, our server, insisted that we come back when our appetites returned to try the Pan-Seared Norwegian Halibut, served with herb butter, mashed potatoes, carrots and asparagus.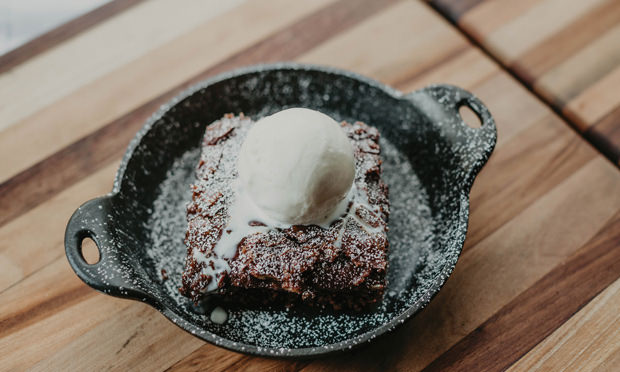 For dessert, Michael steered us toward a delightful Crème Brûlée Toffee Bread Pudding special from the in-house bakery, but it was hard not to partake in the family's culinary heritage and order the Texas Chocolate Sheet Cake.
"My mother Jo's family was from west Texas, not far from Midland," William explains. "We'd go down there and have chocolate sheet cake. Every-one loves chocolate, so we thought, 'Let's do that.'
"But the Strawberry Shortcake came from my dad—he had a weakness for it. Sometimes that's what they'd have for dinner back in Texas, shortcakes and a big bowl of strawberries.
"Sonny's devotion lives on in Sierra. We're sticklers for consistency and quality of products—that's how we're staying faithful to the family's culinary heritage."
---
This article appears in the April 2018 issue of Colorado AvidGolfer.
Colorado AvidGolfer is the state's leading resource for golf and the lifestyle that surrounds it, publishing eight issues annually and proudly delivering daily content via coloradoavidgolfer.com.