After receiving a life-changing prognosis, one Denver woman is taking control of her life on and off the course.
by Brandon Kusek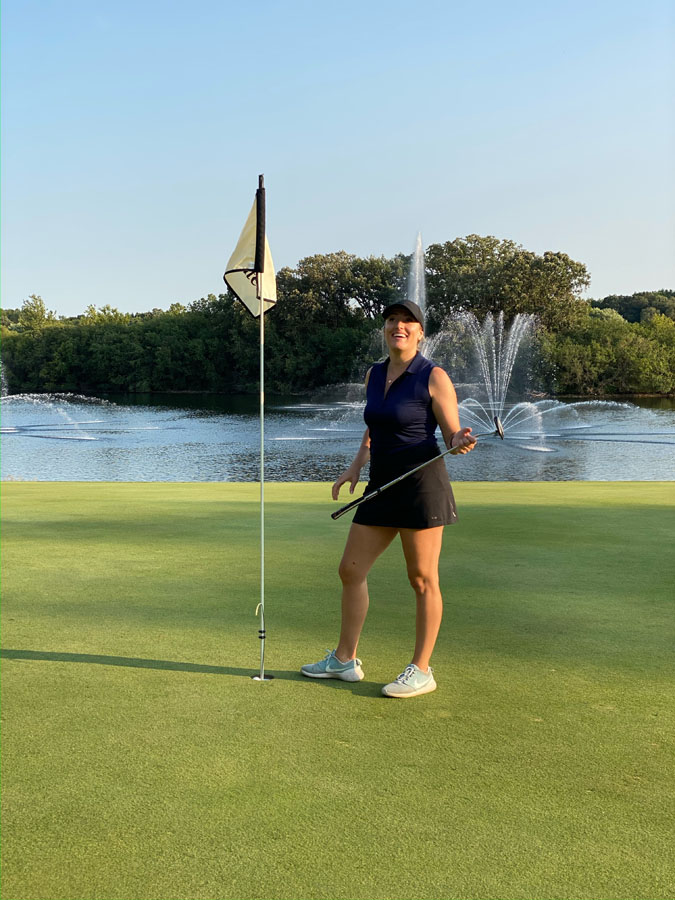 Cancer.
You know someone who's been affected – a friend, a colleague or a family member. Professional golfer Joel Dahlman even wears that logo on his hat while he plays on the PGA TOUR.
Some families, like Christina Haidemenos', are all too familiar with it.
Haidemenos, now living in Denver with her partner and their dog, has felt like everything related to breast cancer has been almost like an aura around her life since she was young.
"I was 10 when my mom was diagnosed with breast cancer and was 14 when she passed," Haidemenos said. "It's hard as a girl not to have a mom present when you're going through your teens but overall I made it – my sister and I – but, we have our dad."
Her father, a restaurateur in Wisconsin, had lost his soulmate whom he'd known since they were 12, but after his wife's death he found peace and comfort on the golf course.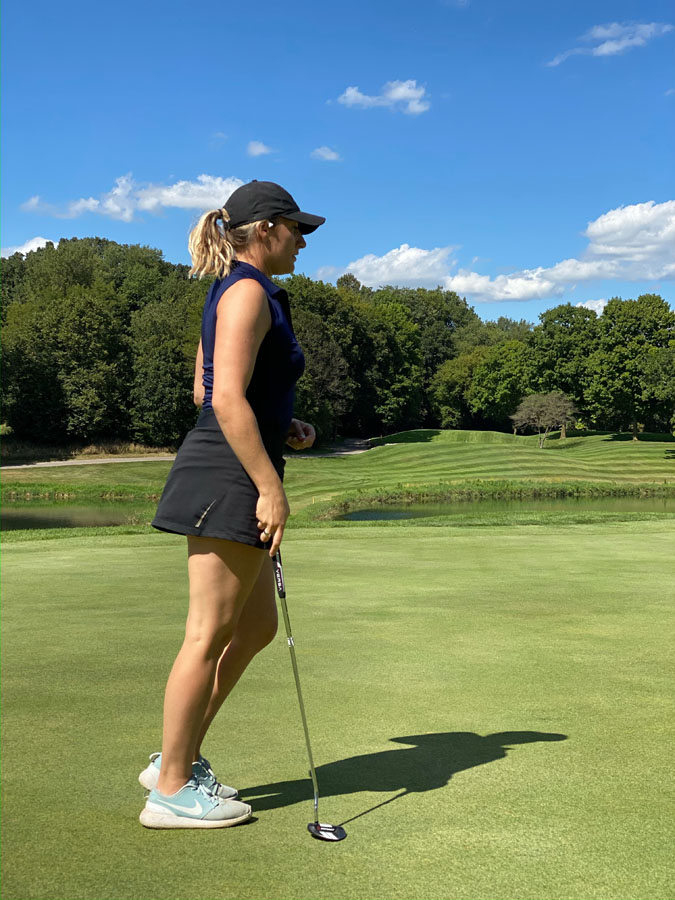 Christina said in a recent interview that she and her sister understood their father was grieving and trying to find his footing after just losing the love of his life. While she doesn't know if she would have done anything differently she and her sister are grateful they also found their passion for the game.
"He'd always been a golfer, but, when my mom passed he put his whole self into golf so the only time we felt we'd really be able to spend with him after she passed was golfing. My sister and I saw it as either you get into it and you get to hang out with your dad and you have things to talk about or you don't and just kind of see him when you see him."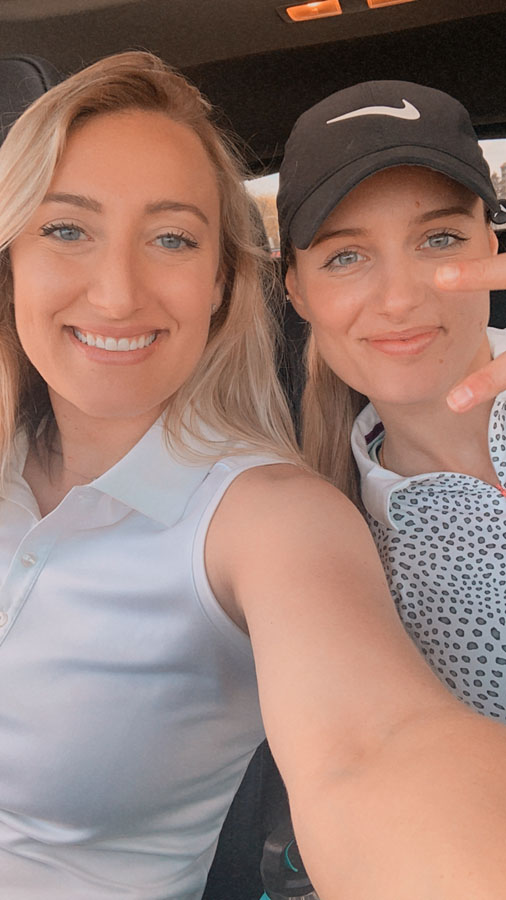 Fast forward almost 20 years – research and testing have evolved and improved. The BRCA gene test is a blood test that is offered to those who are likely to have an inherited mutation based on personal or family history of breast cancer or ovarian cancer. It can help determine if someone has changes (mutations) in their DNA that increase the risk of cancer.
"Both of us were really scared to get the genetic test because at the end of the day, we knew we had a 50/50 chance of having it," she said.
Then, after her stepmother also received a cancer diagnosis, Haidemenos said she got the push she needed.
"My stepmother said, 'You don't know if you're going to have it but it's not just the awareness, it's the possibility to be prepared that would be a better way to live your life.'"
So, late last summer she was tested and on September 6, 2022, Christina received news she was positive for the BRCA2 gene mutation.
She felt she had two options: Wait and see if she got cancer then treat as necessary or undergo a procedure known as a prophylactic bilateral mastectomy.
In December, she decided on the latter and scheduled the surgery for March of 2023.
"My mom was 36 when she started experiencing pain and I'm 33 now. I decided to try and eliminate almost any risk of having breast cancer and everything turned out as good as it possibly could have. I'm very lucky I had this procedure when I did – I don't regret it at all. I'm a previvor," she said.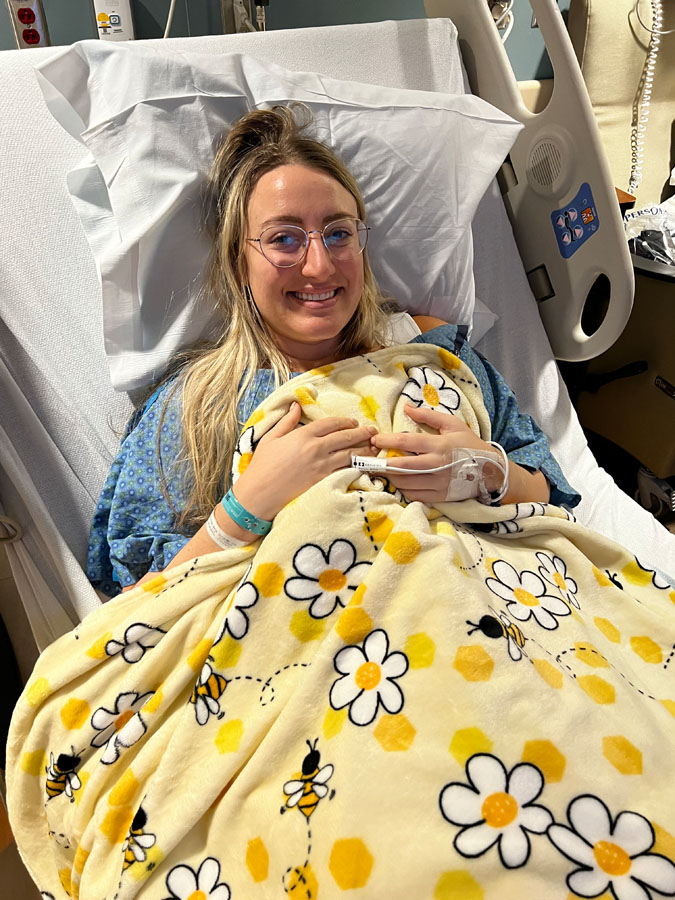 After receiving her diagnosis, Christina decided to pursue another thing that had been weighing upon her for a number of years.
"My dad had kind of forced us into golf but I realized that we would never find it on our own," she added. "He found his way into his passion and in a way, so had I."
For years the sisters have been joining him on their home course in Wisconsin, and they had been going on golf trips with their dad and his buddies. They were the only women on the trip and while they enjoyed the games of poker and steakhouse dinners, they wanted something catered to them.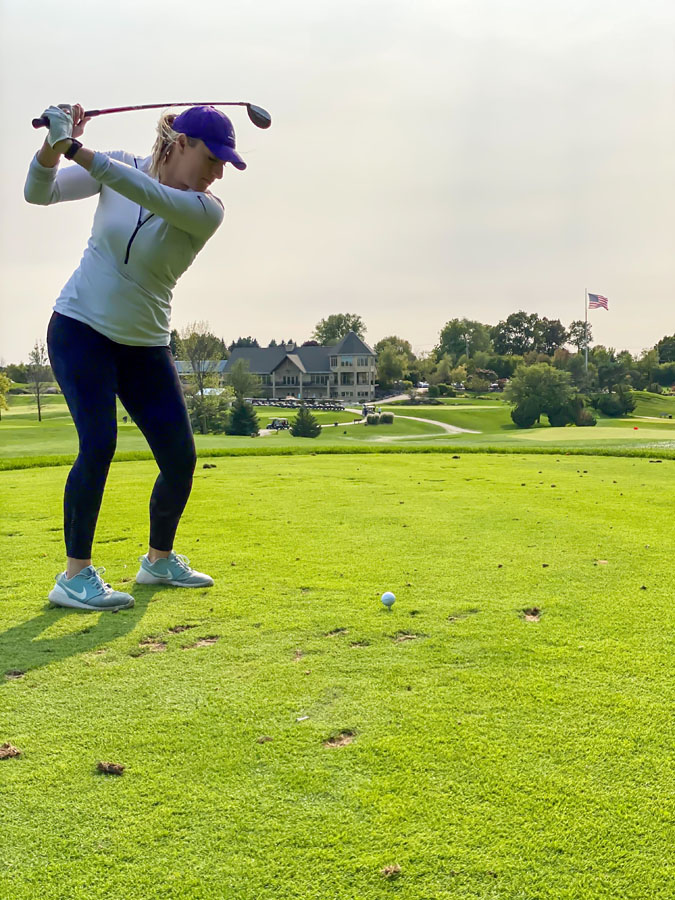 So, after finding out about the gene she asked herself, 'Why would I not do this thing now? Why would I not build this thing?'
This "thing" is the The Links Social Club; a community that she worked to create through social media posts about her experience. It brings a relaxed and welcoming environment targeted to both men and women to help them learn and enjoy the game that helped her and her family heal.
Last October she laid the groundwork and now, they're on the eve of their first retreat –  a ladies retreat to San Diego that includes a stop to play the renowned Torrey Pines South Course. She is going with 11 other women including her sister and both of her surgeons who are still new to the game. She's hoping this is just the start of helping others use the game to find the connections they need.
"There are a lot of great communities out there," Haidemenos said. "But, at the end of the day, women don't feel as included in communities that don't necessarily seem like they're for them. So in that way that's what I'm trying to do and what I'm still building."
---
To receive more information on future trips, email Christina at [email protected]
Colorado AvidGolfer Magazine is the state's leading resource for golf and the lifestyle that surrounds it, publishing eight issues annually and proudly delivering daily content via coloradoavidgolfer.com.