Items to Equip the Golfer on Your Holiday List
By Suzanne S Brown
Carry On
Whether or not she has a locker at the club, a woman always has items— cosmetics and grooming products, shoes, a change of clothes—she needs to carry to the golf course. That's where the need for a well-designed bag comes in. New York executive Joanna Lau originally started her company Jemma to offer a workbag that would accommodate a professional woman's needs in a clean and elegant way. Later came the need for similarly stylish and functional gym and golf bags. Clean-lined and well-designed, the Italian nylon and faux-leather trimmed Birdie bag features a shoe compartment, a large center pocket for clothing and a water bottle, inner pockets for accessories and a separate matching cosmetics bag and drawstring bag for shoes or laundry. It has a suitcase handle sleeve that zips shut when not needed, plus an adjustable cross-body strap with shoulder pad. In three colors, it retails for $198. jemmabag.co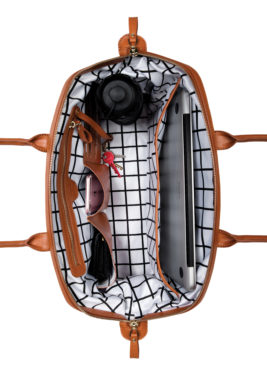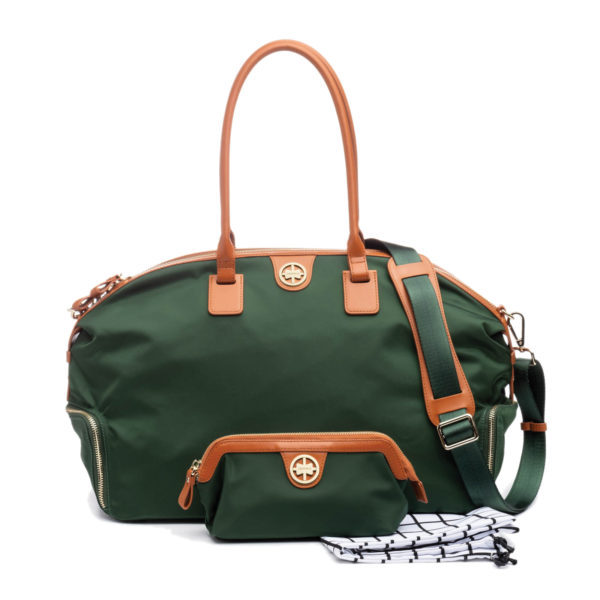 Fore Play
Think of it as cornhole for golfers, a game that lets you practice your short shots while socializing with pals in the backyard, the office or anywhere you travel. Brendan McAuley and his partner Matt Moss created Chippo and a year after its successful Kickstarter campaign, it was named the PGA Best New Product in 2018. A set comes with two slanted Chippo boards, two mats and six foam balls, $190. Order the deluxe Bundle version for $235 and you get the full Chippo set, a travel satchel and a dozen extra balls because, like in real golf, you know you're going to lose some. Get more details, including rules for several different games and ways of scoring, at chippogolf.com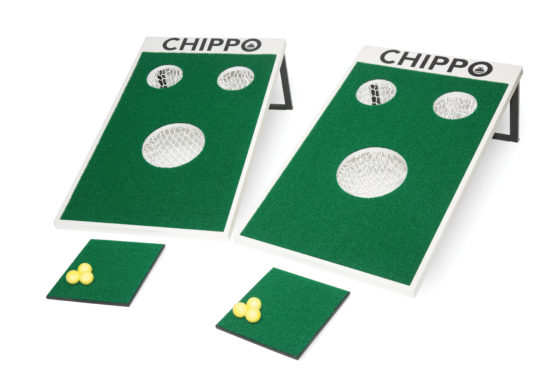 Tuned In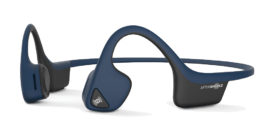 Golfers who like to hear music or need to take an occasional phone call while on the course now have a product that can let them listen. TrekzAir by Aftershokz uses bone-conduction technology to transmit audio waves to the inner ears bypassing the eardrums. Bone conduction is a natural part of the hearing process as sound travels through oureardrums and bones simultaneously. Aftershokz headphones are comfortable and keep sound from leaking. You place them on your cheekbones, just in front of your ears. This leaves your ear canals open, allowing you to remain aware of ambient sounds and the voices around you. Bluetooth connectivity allows you to make and receive phone calls. The product comes in four colors and is $150 at aftershokz.com
Keeping Score
You'll look like one of your favorite pros when you pull a handsome yardage book/scorecard holder out of your pocket during a round with friends. In hand-stitched leather, this crocodile-embossed holder comes with five elastic bands to hold the scorecard, yardage book, hole location sheet and pencil. Measuring 7 inches by 4½ inches, it easily fits into your back pocket and comes in several colors, $55. The company makes a variety of yardage book styles, as well as other accessories, and can personalize the products with laser engraving as well. sunfishsales.com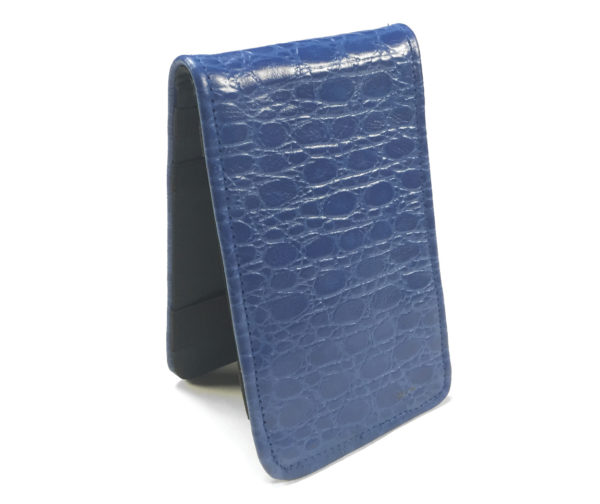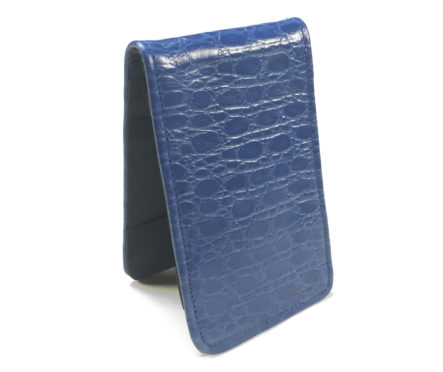 Club Choice
Want to hit it longer off the tee and shave strokes off each round? Get clubs personally fit for you. That's the specialty of Club Champion, which has 39 locations across the country. In the Denver area, fittings are done by appointment at the company's location at 2670 E. County Line Rd., Littleton. What makes this service a great holiday gift is that if a golfer books and completes his or her fitting before Jan, 31, 2019, he or she will receive 50 percent off a full bag fitting or 33 percent off any other custom club fitting. A full bag fitting at the reduced rates is $175; a driver or iron fitting is $99; and a putter fitting, $66. The prices are for the fitting only; clubs are available for purchase and the company stocks all the major brands of clubs, shaft and grips, which allows for 35,000-plus equipment combinations for customers to test. They can also optimize your current clubs. Gift cards are available online at clubchampiongolf.com or by calling 888-340-7820.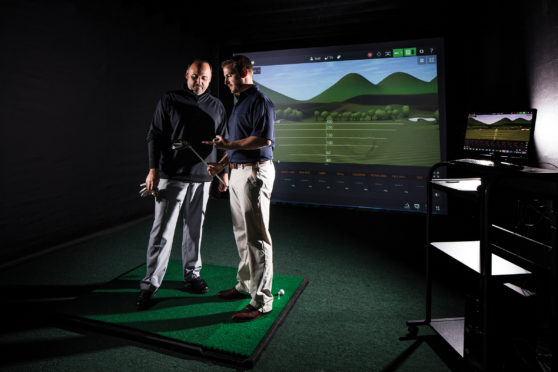 App Happy
Tech-savvy golfers are fond of apps that help them navigate a course, keep score, track stats and set goals. 18Birdies does that and more, such as enabling golfers to book tee times at thousands of courses. While many of the app's features are free, upgrading to a premium membership that costs $5 a month or $45 a year offers access to a digital caddie that provides machine learning-based club recommendations, strokes-gained analysis, a library of side games, the ability to run single or multi-round tournaments with live leaderboards and video lesson plans. 18birdies.com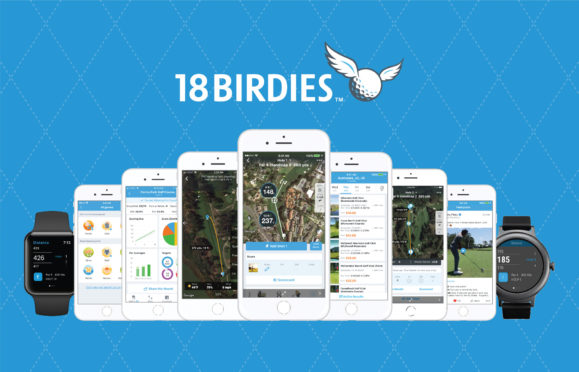 Cover Story
An avid skier and tennis player, Helena Stanton started playing a lot of golf while working in the craft beer industry in Boulder. She found that the game really lacked interesting headcovers that would lend style to a player's game. She decided to create knit covers combining both traditional elements and bold details and colors that would appeal to younger golfers. That was 15 years ago. Today, Stanton's company, Rocket Tour, works with 300-plus NCAA golf programs as well as corporations and consumers to create colorful, functional headcovers in striped, solid and argyle designs— many with pom-pom accents—for drivers, fairway woods, hybrids and putters. Putter covers are $30; single club covers for hybrids and drivers are $39-$43; sets for two clubs are $88; and three clubs, $127. Gift cards are also available; rockettour.com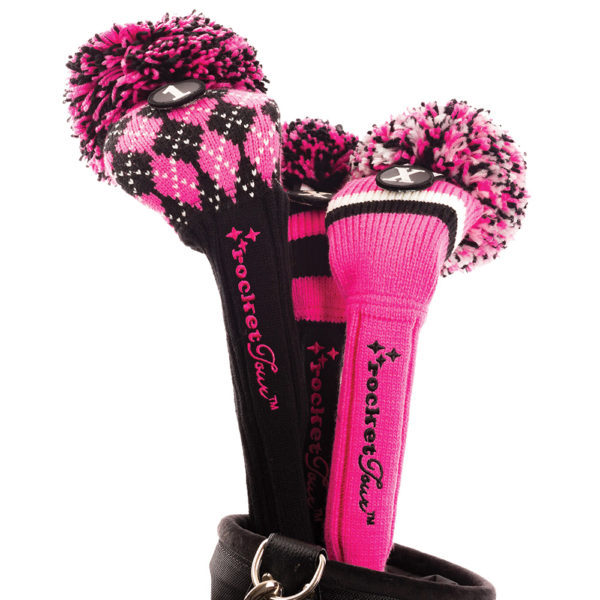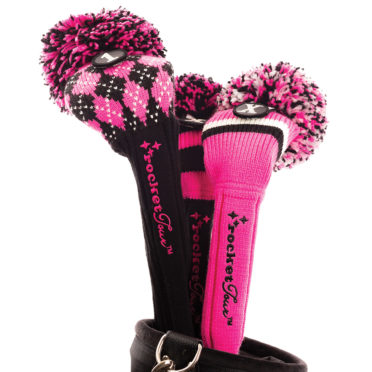 Inside Track
Looking for a way to improve your game when you're not able to get out and play during the snowy winter months? It might be time to try Golftec, which offers swing evaluation and a variety of lesson plans as well as club-fitting services at its nine Colorado locations. The process begins with a Golftec coach measuring your swing, recording it on video and explaining what you can do to improve. The coach then creates a lesson plan to meet your goals. The company is offering a holiday package that includes a 60-minute swing evaluation, three 30-minute lessons, three 30-minute practice sessions and one club-fitting session for $395. golftec.com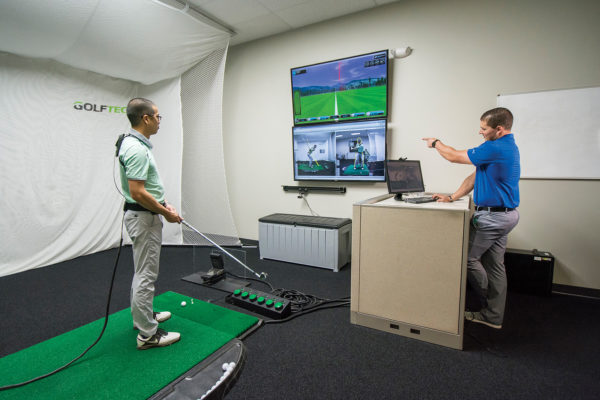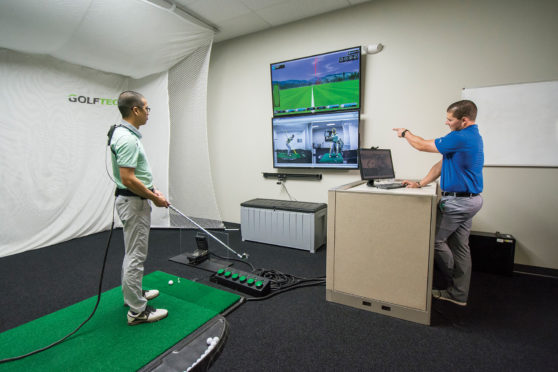 Checking the Box
For the guy who would rather spend time on the course than worrying about what to wear during a round, Short Par 4 has come to the rescue. The subscription service, which can be ordered as a gift for durations of three, six or 12 months, or on a monthly or bi-monthly basis, customizes clothing, accessories and gear for golfers based on the preferences they specify in their profiles. The basic monthly Fairway membership is $50, for which subscribers get two apparel items as an outfit or one item and two accessories, and it has a retail value of $100. The Executive membership is $100 monthly and includes multiple pieces of apparel and accessories. There are also Tour Experiences endorsed by PGA pros Rickie Fowler and Wesley Bryan, which feature items from their sponsor brands. shortpar4.com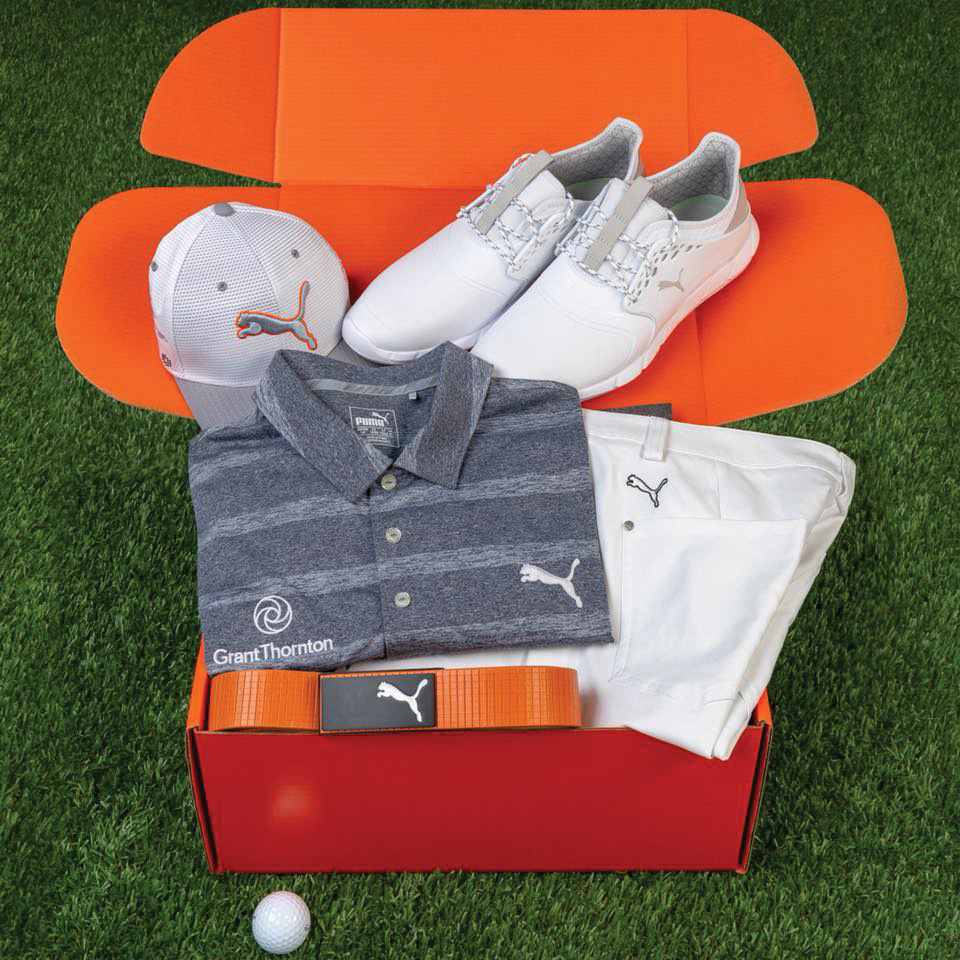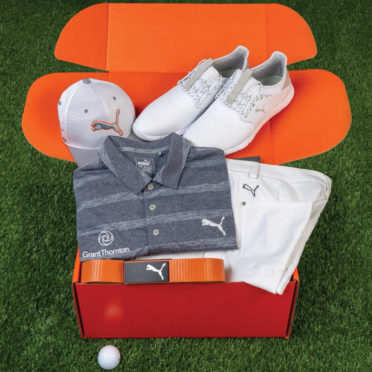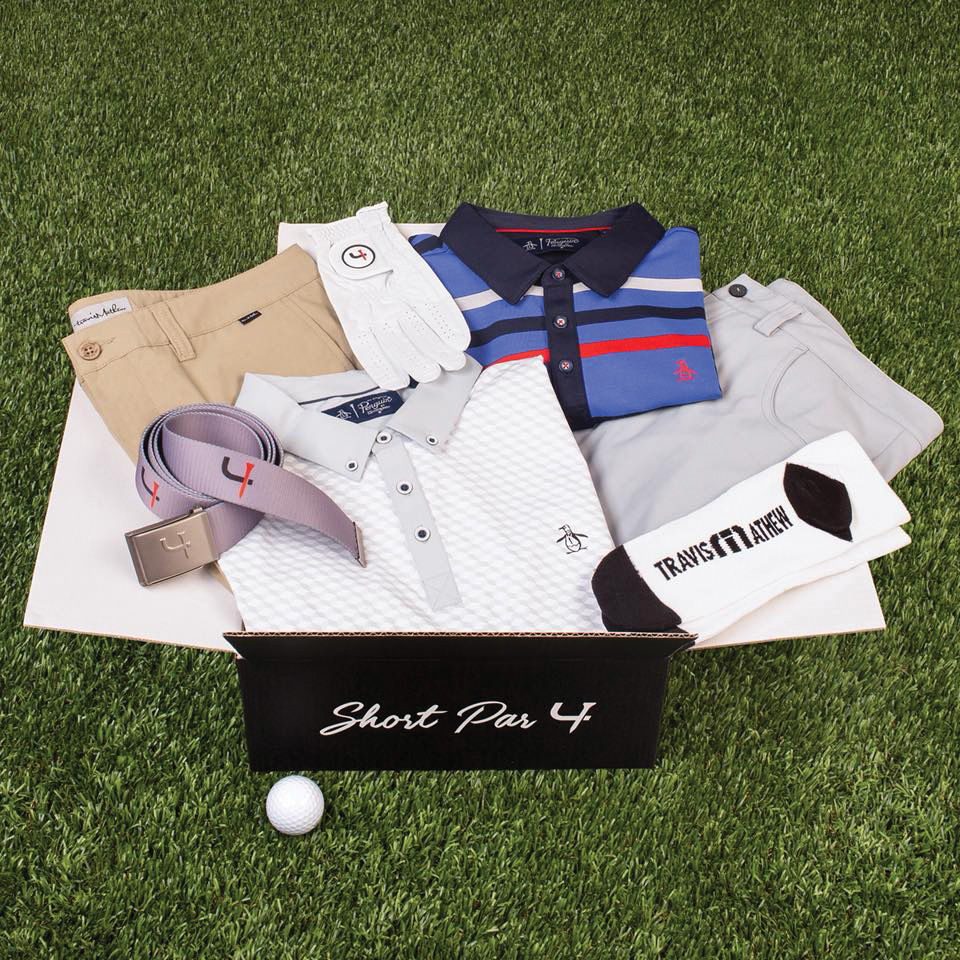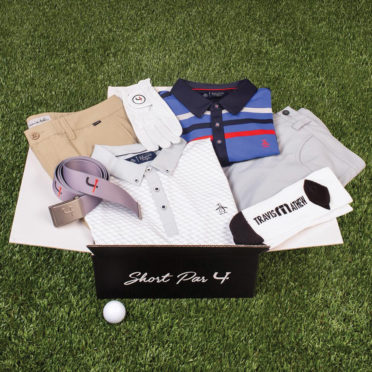 YES, SIR!!
In Play By Play, the avuncular Verne Lundquist colorfully and candidly narrates his 55-year journey in sports broadcasting. Legendary for his calls in football and basketball, figure skating and, of course, the Masters, the Steamboat Springs resident describes the events that transpire behind the camera with the same authority and flair with which he has called some of sports' greatest moments.
Golf fans learn why he asked legendary CBS Sports producer Frank Chirkinian ("the most profane man I have ever known") for "relief from the hazard" that was the embittered Ken Venturi. He reveals the identity of the former Colorado football star and CBS broadcaster who made $17,000 in the production-crew Calcutta when Jack Nicklaus improbably won the 1986 Masters (an event that produced Lundquist's famous "Yes, Sir!" after Nicklaus' birdie on 17). For his famous "In Your Life…" call of Tiger Woods' 16th hole chip-in at the 2005 Masters, Lundquist credits technology and the skill of cameraman Bob Wishnie, who zoomed in on the ball as it rested on the edge of the hole for 1.8 seconds before dropping, its Nike swoosh as "big as a boomerang on your TV set."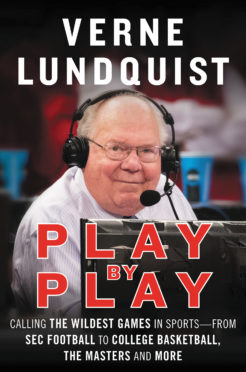 Those only represent a fraction of the golf tales, which in turn only represent a portion of the stories told by a man who not only witnessed some of the notable events in sports history—among them Christian Laettner's 1992 buzzer-beater against Kentucky and the 1994 Nancy Kerrigan-Tonya Harding Olympic saga—but provided our soundtrack for them. $29 harpercollins.com
In the Bag
A functional carrier for your clubs is a necessity but it doesn't have to be boring or predictable. Vessel Bags, which has created custom bags for professional golfers since 2012, now offers designs for the rest of us. The bags are made from proprietary microfiber synthetic leather chosen for its durability as well as abrasion- and heat-resistance. Like leather, the material is soft to the touch but easier to clean. Offerings come in solid and two-tone color combinations. Stand bags range from $245-$290; cart bags start at $375; and custom bags start at $550. The company also offers travel bags, totes, backpacks and everyday bags for men and women. See the lineup at vesselbags.com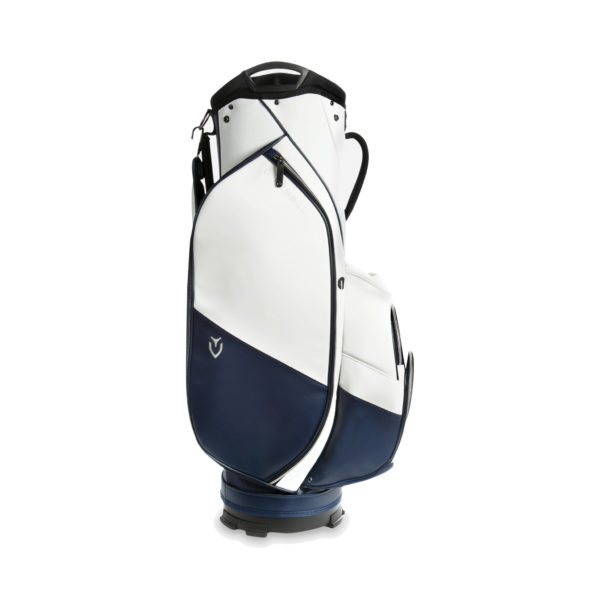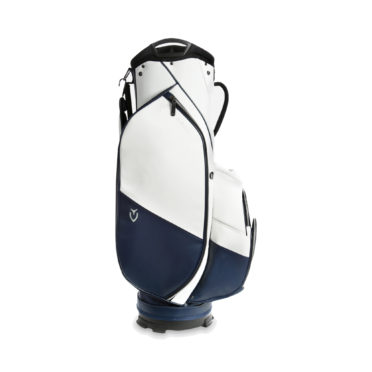 ---
Colorado AvidGolfer Magazine is the state's leading resource for golf and the lifestyle that surrounds it, publishing eight issues annually and proudly delivering daily content via coloradoavidgolfer.com.