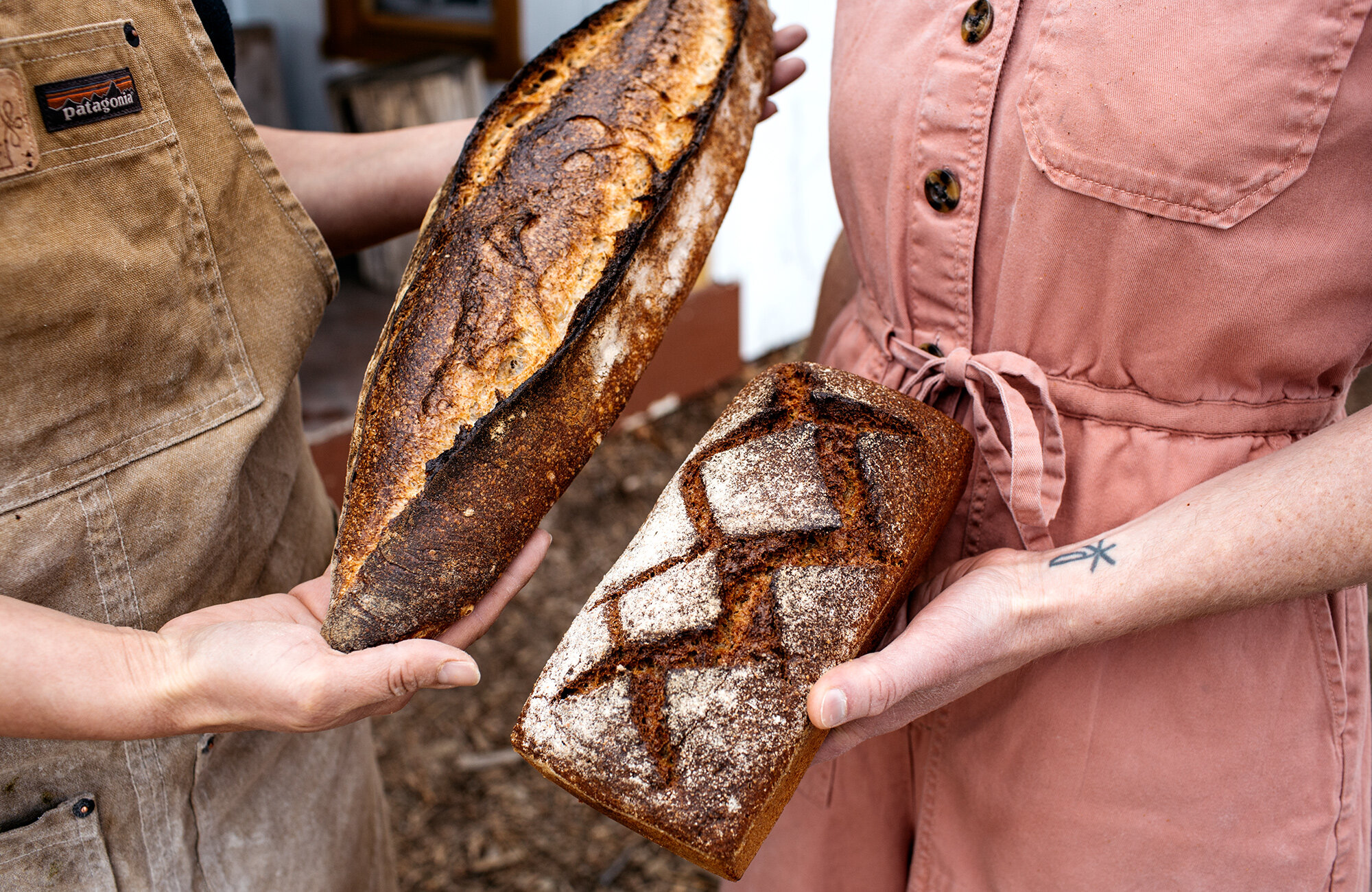 A loaf lover's guide to Colorado's growing crew of stellar artisan bread bakers.
BY JOHN LEHNDORFF
For diehard fans, freshly baked bread is about as good as food gets. We crave that soft airy middle, chew-worthy crust and yeasty aroma. Spread with butter, toasted slices in the a.m. are as uplifting as any cup of espresso.
Of course, that's only true if it's real bread—and not one of those ubiquitous plastic-wrapped sliced white imposters.
Luckily, Colorado is experiencing an artisan bread revolution. Fueled by sourdough believers baking superior loaves, a world-class bread culture is thriving under the radar at individual bakeries, panaderias and boulangeries.
"Serious fermentation results in bread that's better for you. It totally unlocks a world of flavors and textures," says James Beard Foundation award nominee Andy Clark of Moxie Bread Co., the Colorado bakery named on foodandwine.com's list of the best bread available in every state.
With shops in Louisville, Boulder and Lyons, Moxie mills 100 percent organic heirloom grains onsite daily for its sourdough breads and flaky pastries. A continual line of fans stretches out the doors every day, drawn not only by the variety of baguettes, boules and buttery croissants but by inventive sandwiches and bags of fresh-milled flou
Calling these sourdough bakers "geeks" doesn't do them justice. They juggle mixing, feeding starters, proofing and kneading to transform four simple ingredients into a taste experience that is genuinely "artisan." They are collaborating with farmers to source freshly milled heritage and heirloom grains with names like Khorasan, Rouge de Bordeaux, White Sonora and Blue Emmer.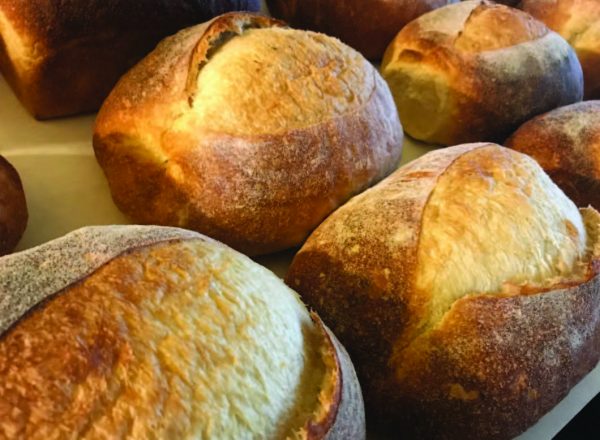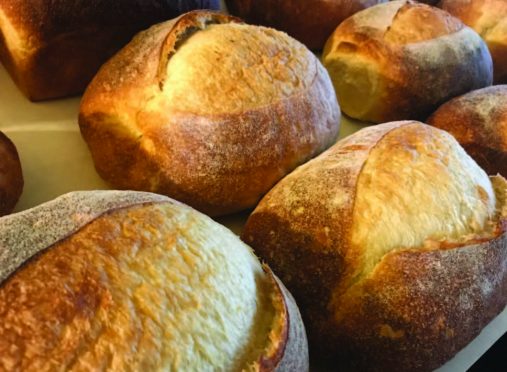 Out in Grand Junction, Kulina Lani Organic Sourdough Bakery is attracting the attention of bread fans and chefs. "Kulina" means "corn," "lani" means "from heaven," according to Pam Harsh. That's the name that she and her husband, Shane, had for their organic corn farms in Colorado and Hawaii and use for their bakery which crafts breads, pastries and pizza naturally leavened without commercial yeast.
The loaves are found on tables at local restaurants and in Western Slope winery tasting rooms. Kulina Lani's varieties include a not-so-plain "Jane" simple sourdough loaf, a double olive bread, and "porridge," a heavily seeded multigrain bread.
"My mom had sourdough growing up, and I was raised on it, so I've had a chance to get to know sourdough for 40 years," Pam says, pointing out that sourdough bread doesn't necessarily have to taste "sour."
She talks about Kulani Lani's eight-year-old starter (the fermented dough used to leaven sourdough instead of active dry yeast) like it was one of her children. "It's an awful-blessed starter. It's been a very good, very gregarious starter," she says.
The couple is devoted to showing that bread and gluten may not be the gut-health villains behind every one of our dietary woes.
"Why was bread called the staff of life?" Pam asks. "Civilization was built on bread. Yet, in the past 80 years, suddenly it's bad for us. What happened?"
The culprit, according to Shane Harsh, is commercial bread. "They call it 'bread' but it really is just flour dressed up to resemble bread," he says, whether or not it's labelled "whole grain. Sourdough bread made from freshly milled ancient and heirloom whole grains and true fermentation makes it more digestible with more available nutrients.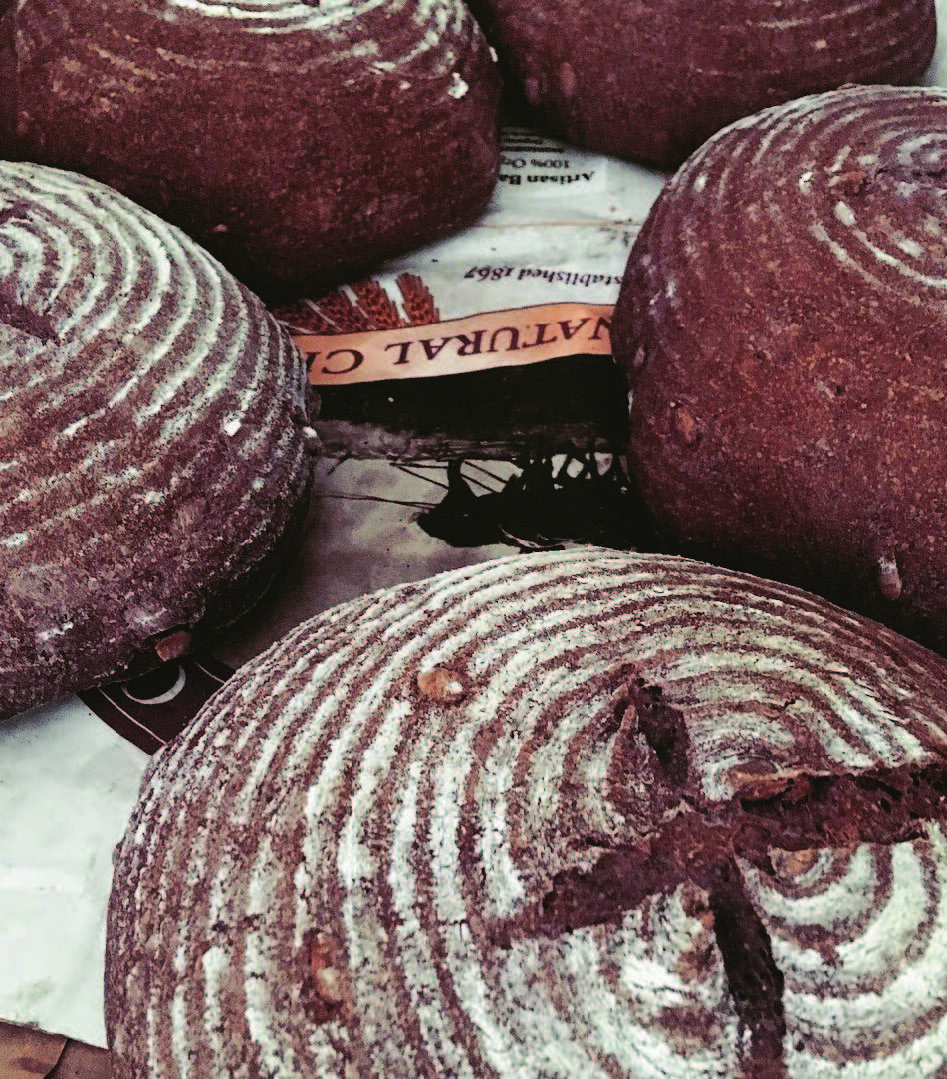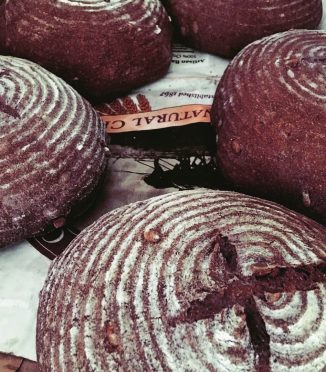 Basic science explains the apparent health benefits of sourdough bread. "Because it's a fermentation process, the gluten and the sugars literally get eaten up to make the beautiful CO2 that lifts that loaf. Pam Harsh says. "It's beneficial bacteria that you don't get from commercial yeast. It ends up being very low gluten and low glycemic."
Key to crafting better loaves is milling fresh flour. "A kernel of grain is a living thing. You can plant it and it will grow. You always get a better loaf out of just-milled grain. Always," Shane Harsh insists.
The many other members of the sourdough society are easy to find. Denver's original artisan bakery, Gregory Bortz's Denver Bread Company, still produces the fragrant boules sliced in Denver's better eateries. In The Source hotel in RiNo, Ismael De Sousa is drawing rave reviews for his international sourdough loaves at Reunion Bread Co., as is Zach Martinucci at Rebel Bakery.
Boulder is a hotbed of serious breadsmanship. Chef Kelly Whitaker has championed the use of heirloom grains in the cuisine at his award-winning eateries, Basta in Boulder and Wolf's Tailor in Denver. At his Dry Storage in Boulder, Whitaker mills grain specifically grown for him to produce exceptional baguettes and seeded loaves. The cafe even serves a flight of heirloom toast with cultured butter and jam.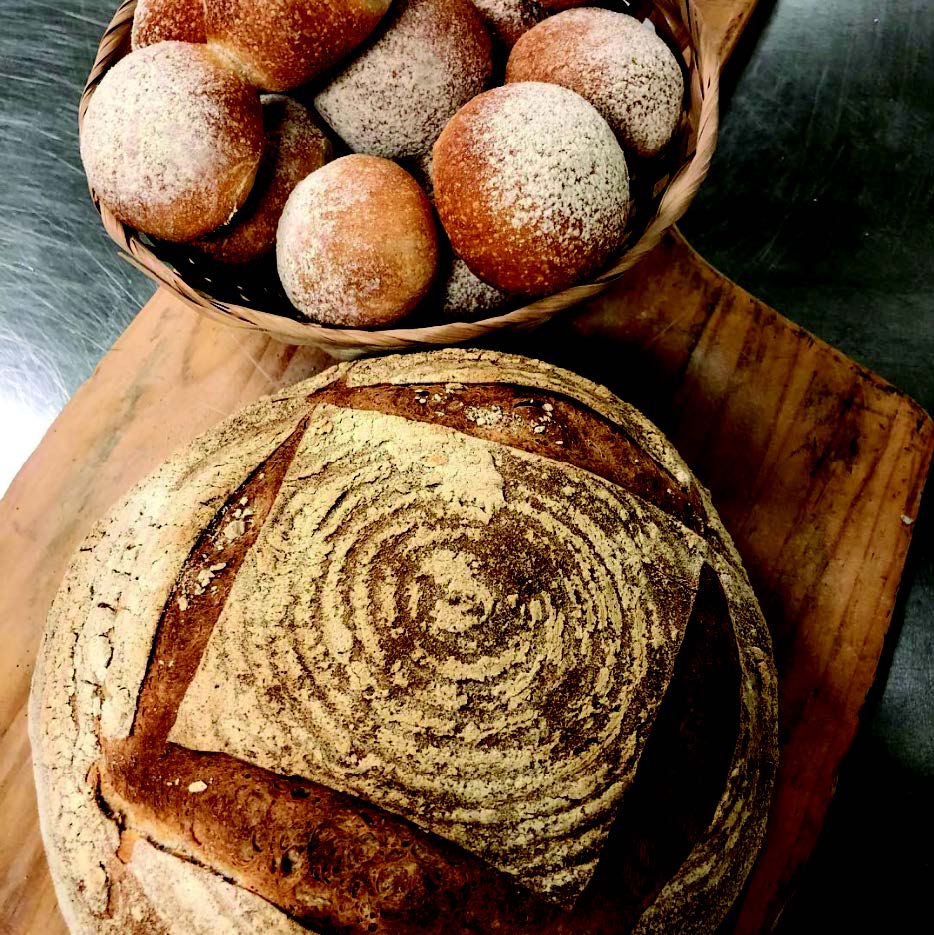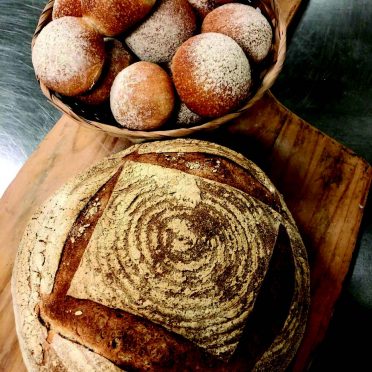 Meanwhile in Colorado Springs, Shawn Saunders at the Sourdough Boulangerie uses a 350-year-old starter to craft "extra sour" spelt loaves not far from David McInnis' mill and bakery at Nightingale Bread Co.
Moxie Bread's Andy Clark sees a great upside from the troops of new bakers who got some starter and flour and a recipe. "They really started to pay attention to bread and what's actually in it and how it's made," he says.
A recent crop of serious home bakers in the state have also launched cottage bakeries in neighborhoods, people like David Kaminer at Denver's Raleigh Street Bakery.
"It's a great time for bread in Colorado and there's more coming to meet the demand," Clark says.
Former Rocky Mountain News dining critic John Lehndorff writes Nibbles for the Boulder Weekly and hosts Radio Nibbles on KGNU.
---
This article can also be found in the 2022 April Issue of Colorado AvidGolfer.
Colorado AvidGolfer is the state's leading resource for golf and the lifestyle that surrounds it, publishing eight issues annually and proudly delivering daily content via coloradoavidgolfer.com.