Whether he's a gadget guru or a fashion trendsetter, an animal lover or avid outdoorsman, here are ideas for every kind dad.
By Suzanne S. Brown
Tie One On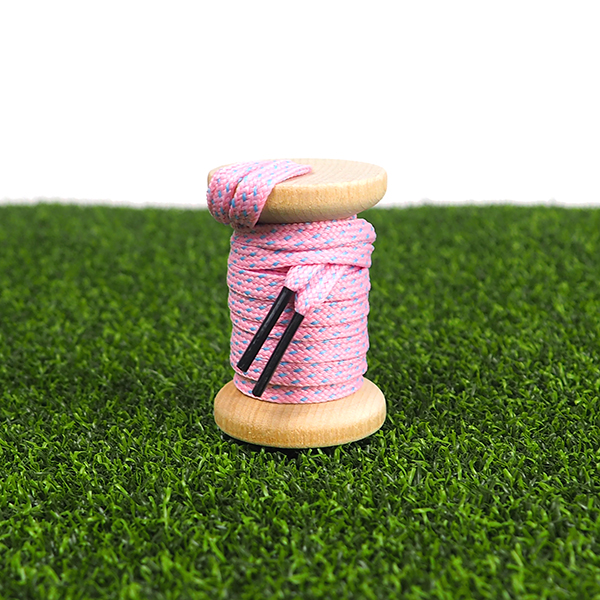 Boulder-based Whiskers caters to this stylish guy with golf shoelaces that come in various styles and a rainbow of solid colors as well as such combos as lavender and electric green or pastel pink and blue. They are packaged on wooden spools for added storage ease and aesthetics, $15. whiskerslaces.com
Walk, Don't Ride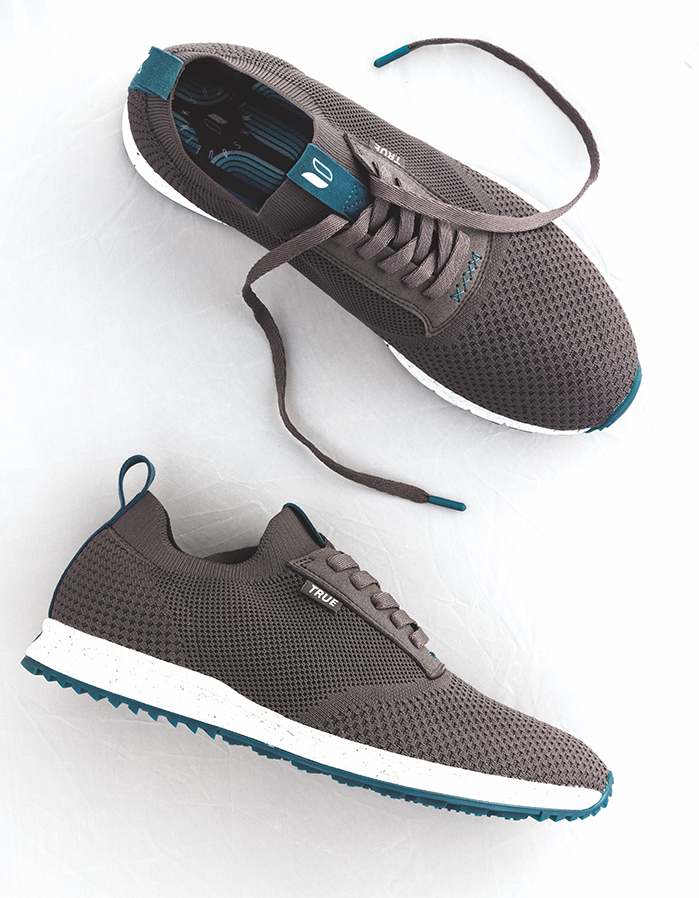 The fellow who enjoys walking the course is benefiting from a new partnership. LinkSoul x True Linkswear's True Knit II golf shoe weighs only 9.1 ounces, has a one-piece upper and is great for hoofing 18 holes. Artwork on insoles and logos on the tongue and heel pull provide a custom touch, as does a reusable shoe bag, $159. Linksoul.com
Fairways and Streams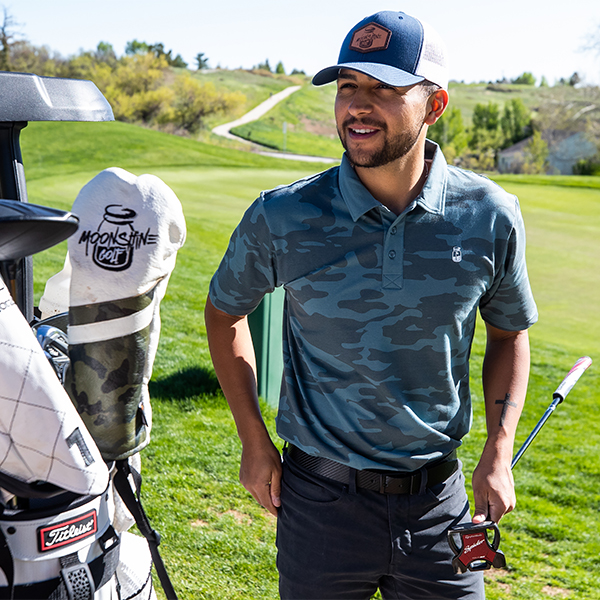 Outdoorsy types who would be just as happy to spend the day fishing or hiking as they would playing a round of golf will appreciate Denver-based Moonshine Golf. The company's laidback, casual approach is evident in styles like camouflage-patterned polos with vented backs, $65, and snap-back hats, $30. moonshinegolf.com
Golfer on the Go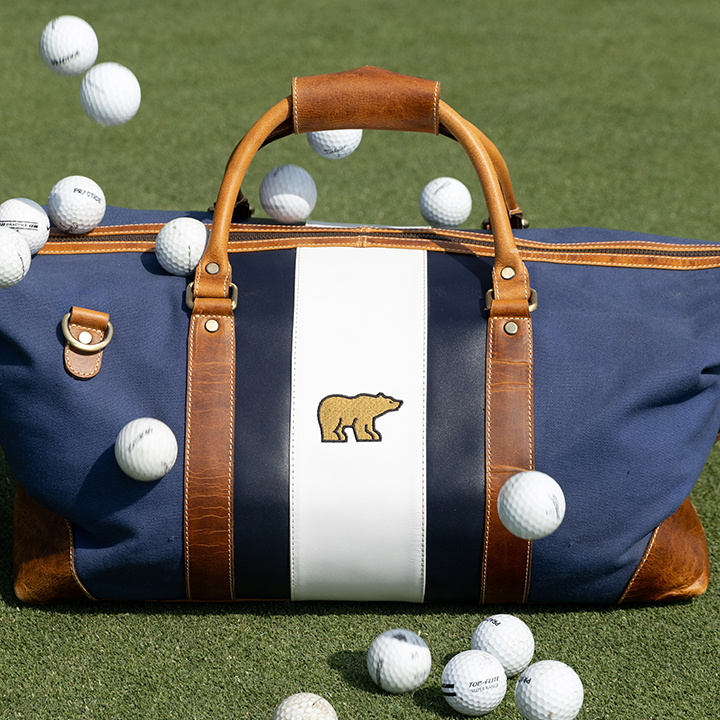 Taking its classic lines and logo from the great Jack Nicklaus, the Golden Bear duffel bag from F.H. Wadsworth goes from the locker room to a weekend in the mountains with finesse. Constructed from heavy duty canvas and accented with full-grain leather stripes, the bag has a detachable leather strap, ID tag and an interior zip pocket, $349. fhwadsworth.com
Stats Star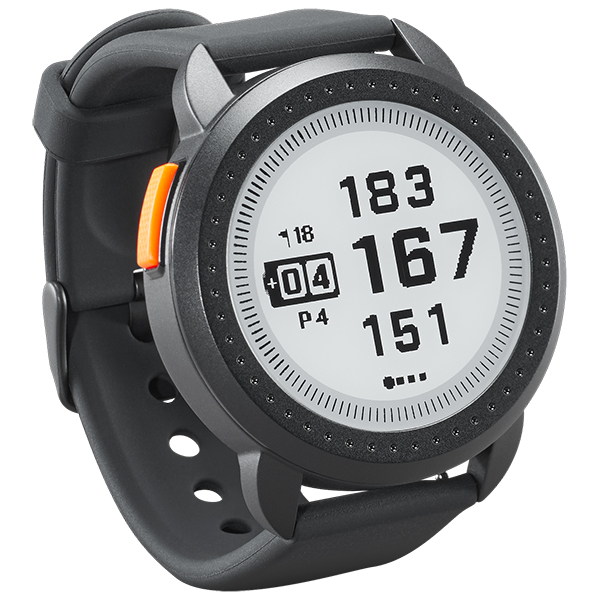 Tech-savvy golfers love their devices for course guidance and performance tracking. Bushnell's ION Edge watch, $150, has a touchscreen with movable pin placement, green mapping, hazard detection and auto-advance (so you don't have to keep pressing buttons). The watch comes preloaded with 38,000 courses, features easy-to-read distances and a 15-hour battery life. bushnellgolf.com
Sleek and Stylish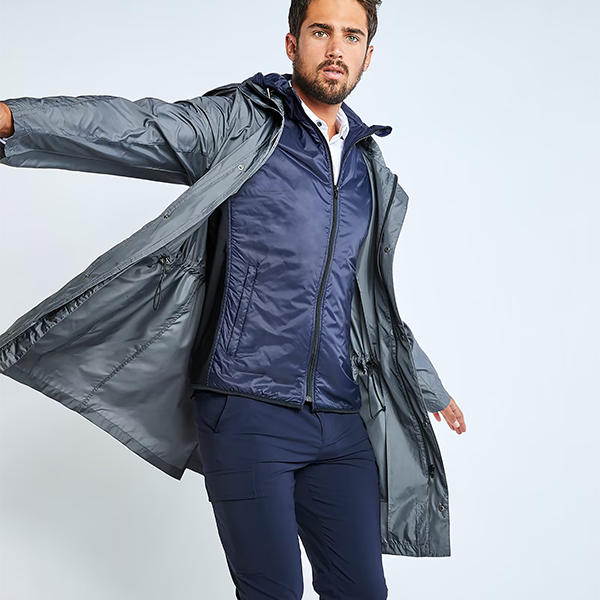 The man who likes modern, streamlined style for the course and beyond finds it in the new men's collection from Anatomie. Pieces like the hooded Leonardo Vest, $178, come in the company's wrinkle-free and water-resistant stretch fabric. It's worn with jeans-style Alessio pants, $225, and the Maverick water-resistant windbreaker with vented flaps at the shoulder, $198. anatomie.com
Animal Lover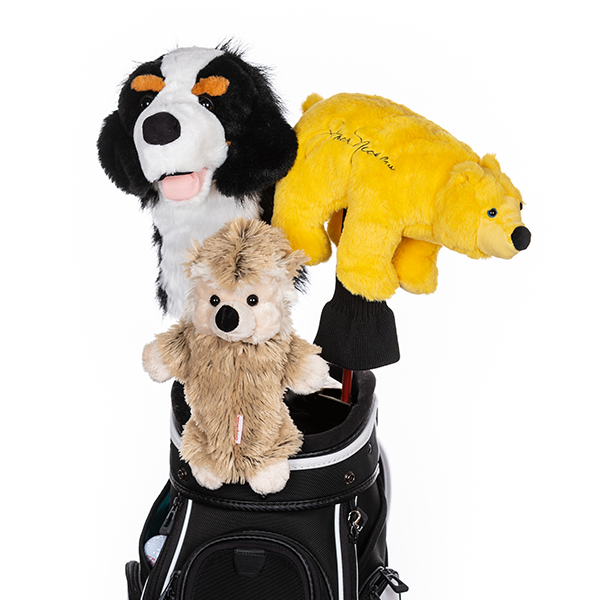 Headcovers for golf clubs offer more than protection; they can express your personality or remind you of your best friend. Just ask Collin Morikawa, who tops his driver with a Goldendoodle headcover that's a ringer for his canine, Koa. Daphne's offers a wide assortment of animal-themed headcovers, $24.50 to $36.50. daphnesheadcovers.com
Suzanne S. Brown is the former fashion editor at The Denver Post.
---
This article can also be found in the June Issue of Colorado AvidGolfer.
Colorado AvidGolfer is the state's leading resource for golf and the lifestyle that surrounds it, publishing eight issues annually and proudly delivering daily content via coloradoavidgolfer.com.