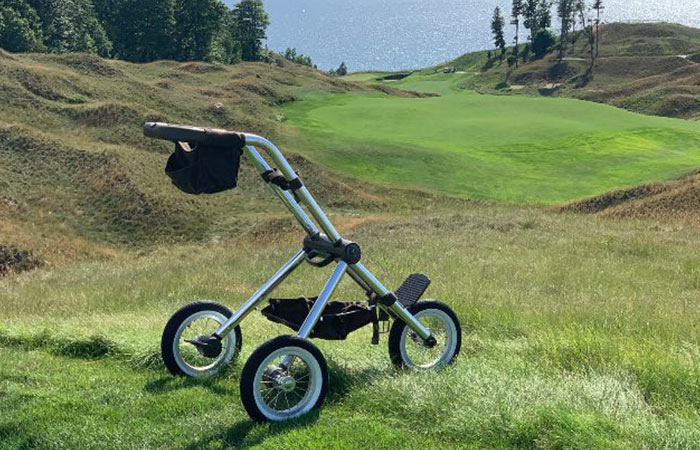 By Tony Dear
You're probably aware the golf equipment industry had a bumper summer as former golfers came back to the game, newbies took it up, and the world recognized that golf should really be the official sport of Covid/Lockdown (not sure who would award it that title, but it sounds good to us) thanks to its physical and mental health benefits.
Just a few short months ago, we were reporting how slowly manufacturers seemed to be getting back in the swing of things following the lockdown. Now, it seems they can't make stuff fast enough to meet the insatiable demand. The National Golf Foundation and golf industry analyst Golf Datatech have published reports recently illustrating the extent of the boom. Some of our favorites—Google searches for 'golf balls' and 'golf clubs' rose by 20%; though Spring rounds were down 20million, June's numbers were up 14% and July's just over 19% with forecasts suggesting 2020 rounds might actually surpass 2019 totals by between 2% and 6%; and in August, $331m of golf equipment was sold – about 32% more than in August 2019 and 15% more than August 2006 which until this year held the record with $287m of sales.
As OEMs ramp up production, so golf equipment writers are flooded with press releases about new gear. There's just too much equipment news to limit ourselves to one item this week.
Walker Trolley Company Expanding Fast
We featured this beautiful and easily-assembled push cart/trolley in April since when orders have just about tripled (we're not saying we were responsible for this, by the way). Here's the latest news from company founder Brad Payne. "We sold 90% of the first production run of the Cape Trolley through pre-order and immediately launched a second run to replenish inventory and fulfill orders," he says. "April revenue was up 300% over March, and May was 300% above April's top line. June and July sales exceed the previous three months combined."
Now that is some rapid growth. And taking a great interest in the figures were the boys at No Laying Up who were so impressed with the product they actually decided to invest in the company. "This is a new frontier for us," says co-founder, Chris Soloman. "But given our history and love of walking golf, a partnership with Walker Trolleys was an ideal fit. We love and use the product and the opportunity to help grow the Walker Trolley brand so early in the company's history is a no-brainer."
"We're big fans of the product," says Soloman's NLU colleague Tron Carter. "We saw a lot of support for the product on our message board and felt there's a need for a durable, sturdy pushcart."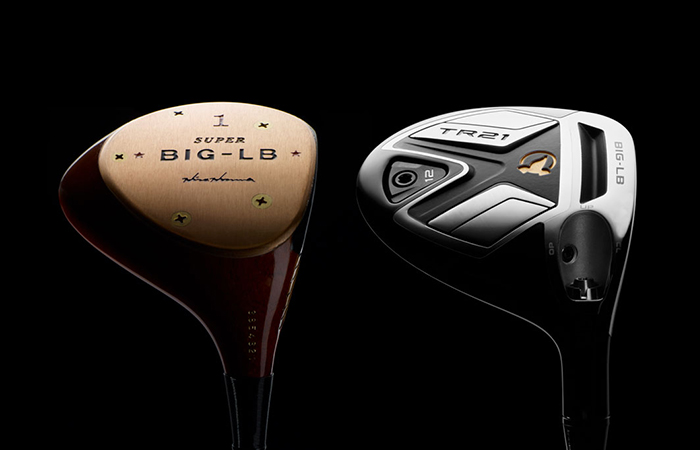 Honma Unveils TR21 Family
In recent weeks, we've seen Mizuno and Callaway unveil extended product lines and now Honma is joining the party with a line spearheaded by a typically gorgeous player's-distance iron—the TR21X—shaped much like a blade with slightly longer tee-heel heads.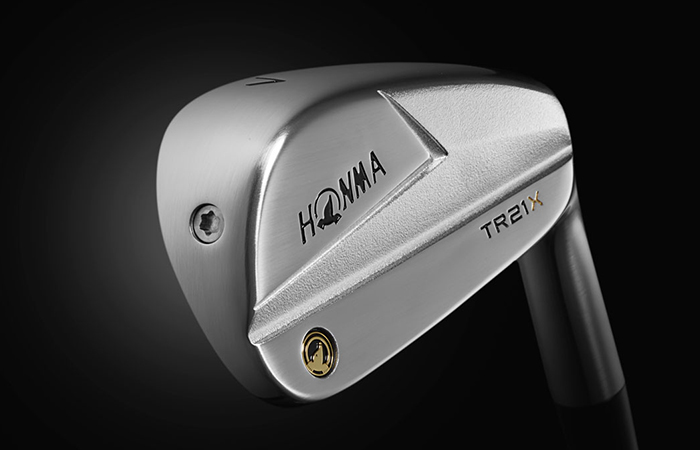 The club's hollow head is injected with foam to improve acoustics and damped vibration, and features a tungsten bar positioned low in the head to lower the Center of Gravity (CG),  keep the club stable on off-center hits and increase launch angle. The bar gets heavier as loft increases—42-gram weights in the 2, 3 and 4 irons, 50 grams in the 5, 6 and 7 irons, and 73 grams in the 8, 9, 10 and 11 irons. The TR21X iron features the strongest lofts in the TR line, and are designed to work in harmony with the high-launch, high-MOI design.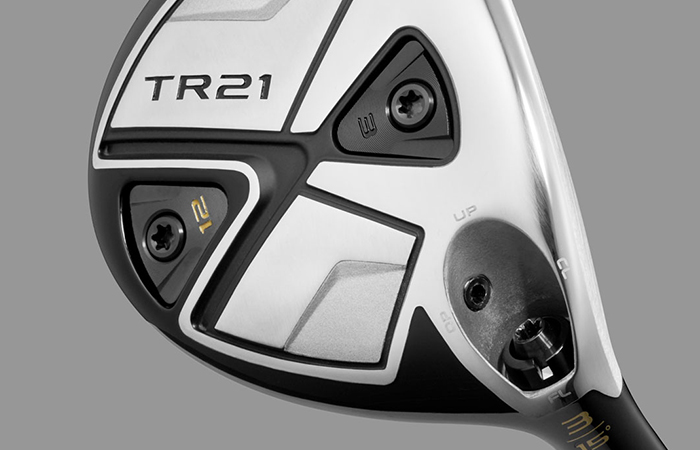 The TR21 FTi Big-LB Fairway-Wood features a large-profile head that harkens back to Honma's 'BIG-LB' clubs of the past, and uses a thin-walled titanium body and heavy SUS630 stainless-steel sole plate to push the CG down, increase MoI, reduce spin, and create a distance-oriented fairway wood. The 6-4 Titanium body helps reduce weight in the crown and wraps into the sole behind the face to include a slot designed to provide speed on lower-face impacts when hitting off the turf.
Honma's innovative non-rotating hosel provides loft and lie adjustment as well as maintaining the proper shaft spine position, regardless of the setting.
The TR21 F FAIRWAYS are altogether sleeker, more elegant clubs with compact profiles targeted at the lower-handicapper. They feature an SUS630 steel body and ultra-thin, high-strength steel face designed to deliver maximum ball speed. Two adjustable sole weights enable you to generate different trajectories  and, combined with the smaller profile and shallow face provide exceptional feel and speed through the turf, says Honma.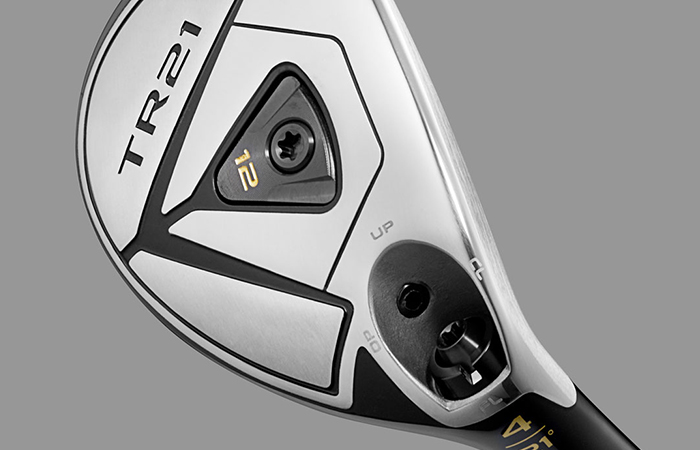 The TR21 H Hybrids are, likewise, sleek and elegant clubs and are made from an SUS630 body and thin high-strength, variable-thickness steel face for optimal ball speeds.
Irons
$188 per club (NSPro 95 NEO steel shaft); $212 per club (Honma Sakata VIZARD graphite shaft)
TR21 FTi Big-LB
$329 with Honma Sakata VIZARD shafts
Loft—14˚
TR21 F Fairways
$299 with Honma Sakata VIZARD shafts
Lofts—15˚, 16.5˚, 18˚, 21˚
Hybrid
$249
Lofts—18˚, 21˚, 24˚   
Shaft—Honma Sakata VIZARD shafts in 65 or 75g
Available 11/1/20  
Shop equipment at: us.honmagolf.com
Two New Zipcore Finishes
We featured the standard Chrome finish of Cleveland's RTX Zipcore wedge back in August. On Monday, the company announced the addition of two more finishes—Tour Rack and Black Satin.
Tour Rack is the raw, tour-preferred finish played by some of the best wedge players in the world. Marked with a 'T', the Tour Rack wedges come with Cleveland's Custom Sole Grind option, meaning you can have a Cleveland master craftsman grind your wedges any way you want.
"Tour Rack gives golfers the full tour-level experience," said Brian Schielke, Marketing Director at Cleveland Golf. "With the raw finish and custom sole and leading edge grinds, now any golfer can get their set of wedges built just like the guys on tour."
The attractive Black Satin finish reduces glare and, like the Tour Rack, come standard with True Temper's new Dynamic Gold Spinner Tour Issue shaft.
Tour Rack—$170
Black Satin—$150
Available—10/2/20
Shop equipment at: clevelandgolf.com

---
For more on the latest and greatest gear in golf, visit our GEAR PAGE.
Colorado AvidGolfer Magazine is the state's leading resource for golf and the lifestyle that surrounds it, publishing eight issues annually and proudly delivering daily content via coloradoavidgolfer.com.