Our Boulder food insider reveals his favorite destinations for pre- and post-game dining.
by John Lehndorff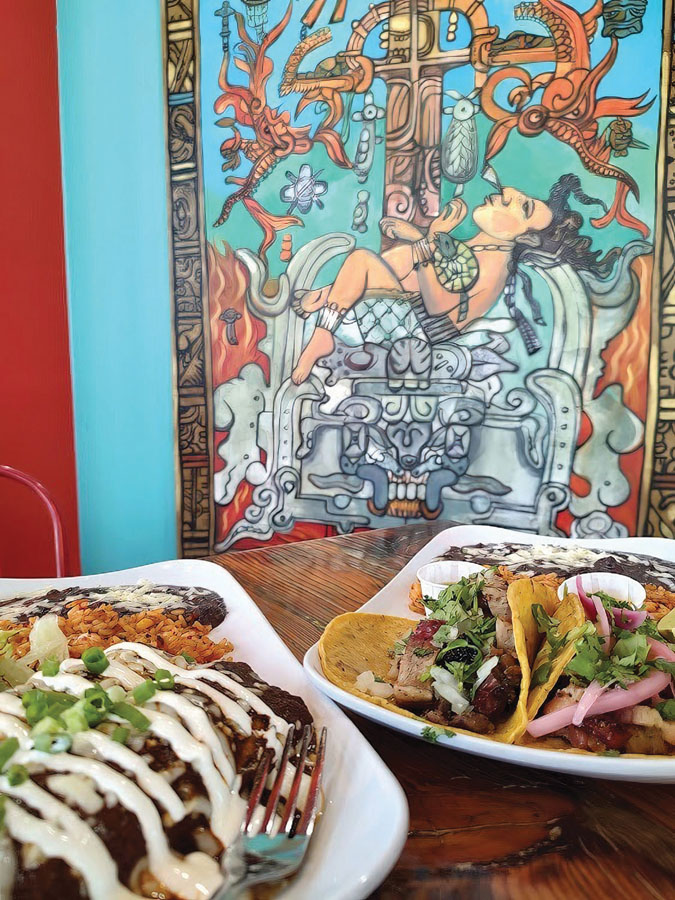 Boulder is the proud hometown of the University of Colorado but after successive losing seasons it has been challenging to cheer for the CU Buffs football team. The celebrated arrival of Coach Prime, Deion Sanders, as the team's new head coach has pumped up hopes (and ticket sales) for the 2023 season.
Winning will be on the mind of tens of thousands of fans heading to sold-out Folsom Field this fall, as well as one burning question: Where can we get something good to eat and drink?
Boulder has a well-deserved reputation for weirdness in politics and social matters, but that cartoon image of "The People's Republic" has tended to obscure one of its biggest attractions.
Boulder has become one of the top dining destinations in Colorado with multiple James Beard Award nominations for local chefs and inclusion in the upcoming debut Colorado Michelin Guide. The quality and range of non-chain local restaurants and cuisines available is remarkable for a city Boulder's size.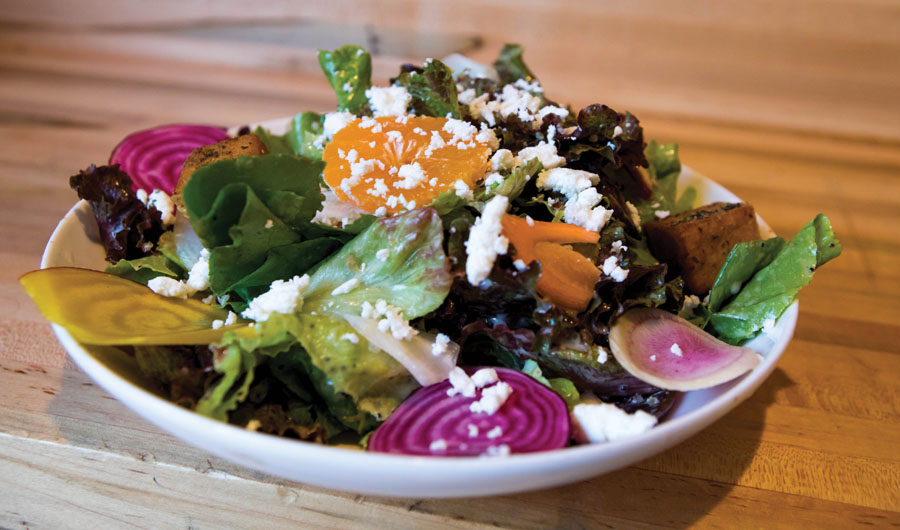 However, there are challenges facing hungry football fans of a suddenly popular team. On a typical fall Saturday, Boulder's eateries tend to be jammed with diners anyway. Add in 5,000 or more red-clad Nebraskans and tables at the usual eateries in town could be hard to score.
That means reservations months ahead are de rigeur if you hope to dine at Boulder's most highly celebrated restaurants. These include Frasca Food and Wine, Flagstaff House Restaurant, Corrida, Blackbelly Market, and Oak at Fourteenth.
For golfers and football fans alike (for which the Venn Diagram may be a complete circle) Colorado AvidGolfer offers the following guide to the city's culinary attractions. We've focused on the under-the-radar bistros, bakeries, beer joints and vegan burger spots worth discovering, where you might actually get a seat.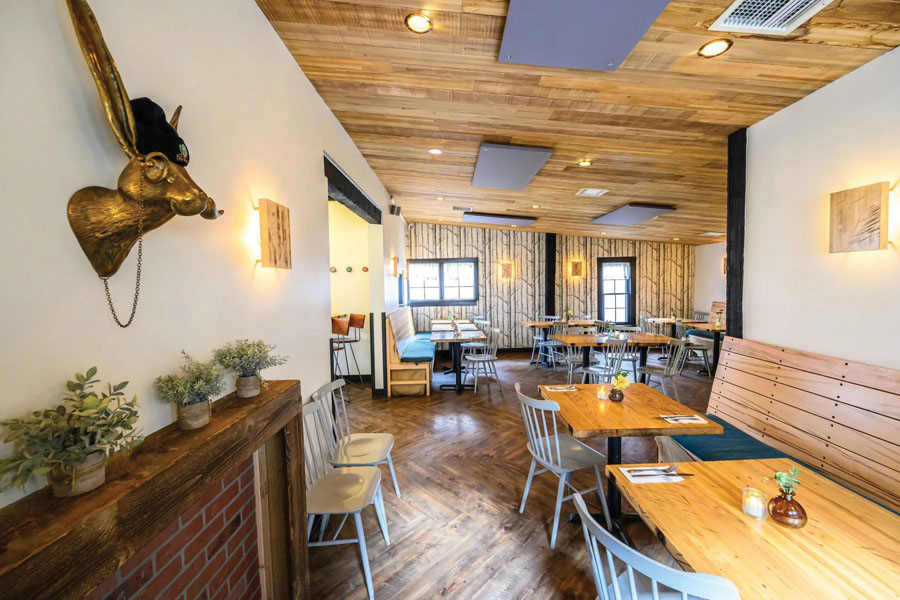 THE PARTY IS ON THE HILL
If you want to be surrounded by Buffs, head up On The Hill, the student district neighboring the campus. Celebrating its 100th anniversary this year, The Sink is the student hangout for beer, burgers and funky ambience. Good luck getting into The Sink on game days, but there are plenty of other options in the vicinity.
Start with Café Aion, where chef Dakota Soifer's locally sourced menu ranges from spot-on paella to French bistro dishes. It has a great patio, too.
The Hill boasts plenty of funky little food spots such as Illegal Pete's (burritos), Deun Deun (Korean), La Choza (griddled stuffed Mexican torta sandwiches), The Waffle Lab and Kim's Food to Go (Vietnamese and Chinese).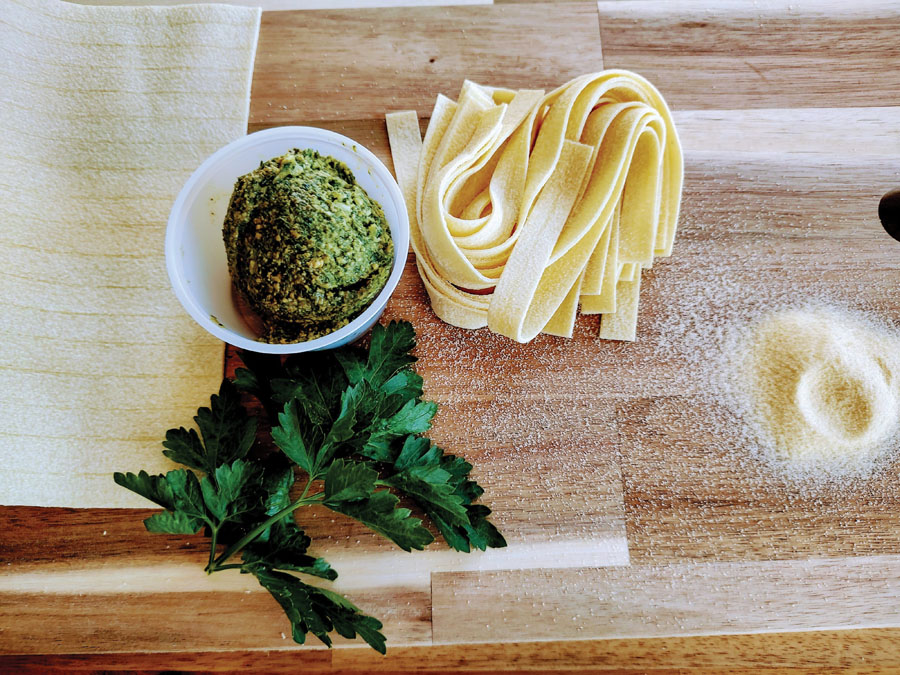 DINING DOWN ON PEARL STREET
Like The Hill, Boulder's Pearl Street Mall tends to be wall-to-wall with visitors before and after games. Head to Boulder's two good food halls with stalls offering a variety of cuisines. Rosetta Hall features everything from fine Thai tastes at Chiang Mai to the exquisite desserts at Petite Fleur. Avanti Food & Beverage has a brag-worthy roof-top view, great Costa Rican fare at Pollo Tico and legit pizza at New Yorkese.
Other Pearl Street attractions range from fresh oysters at the original Jax Fish House & Oyster Bar and afternoon tea at the Boulder Dushanbe Teahouse.
Boulder has a virtual taco trail you can follow downtown from upscale tacos at My Friend Felix to tacos with strong margaritas at Rio Grande Mexican Restaurant. You'll find the widest taco filling selections at T/ACO and nearby at Centro Mexican Kitchen.
If you go beyond downtown, some of the most authentic tacos can be enjoyed at Coma Mexican Grill and at Tierra Y Fuego.  The neatest place to eat tacos is next to the railroad tracks on the patio at Mcdevitt Taco Supply, set up at Sanitas Brewing Company.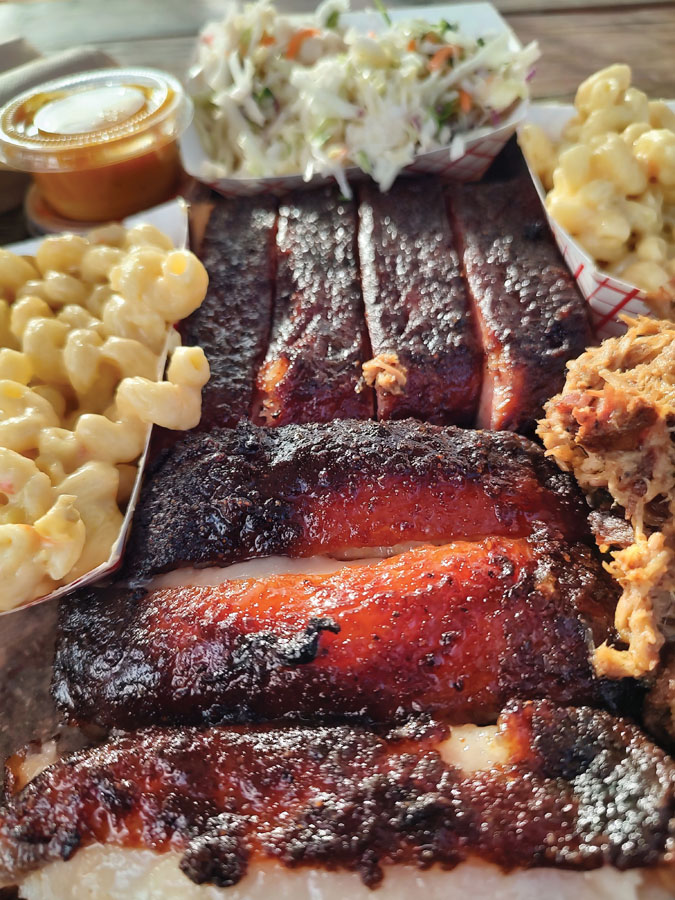 IN NEED OF A BIG STEAK?
Boulder may have a tofu reputation, but big, beautiful, juicy steaks are still on the menus. First-class ribeyes, tomahawks and thick chops are easy to find, with reservations, at Steakhouse No. 316, Corrida, and two longtime Boulder favorites: The Boulder Cork and the venerable Greenbriar Inn.
DINING IN VEGAN WONDERLAND
Whether you are vegetarian, vegan, gluten-free, GMO-free or lactose-intolerant, almost every Boulder restaurant offers some options. This being Boulder, there are some standouts.
Leaf Vegetarian Restaurant serves inventive fine dining dishes that happen to be meatless. The informal Thrive focuses on raw foods, while Zeal offers dishes that can be customized as needed. Near Folsom Field is Flower Child, where students and Boulder's many hippie retirees sit down for grain bowls.
One of our favorites is Meta Burger at Boulder's 29th Street Mall, a plant-based fast casual burger joint that satisfies cravings without preaching. We go for a Supernova, a vegan patty with habanero jam, American-style "cheese," and pickled jalapenos on a soft bun with fries. For dessert: Deep-fried Oreos.
WHERE THE FOODIES ROAM
We send the folks who are serious about food and want to sample rare, local artisan pleasures to a short list of destinations that are all about the food.  Dragonfly Noodle, guided by James Beard Award semifinalist Edwin Zoe, is one of only two Denver area eateries making its own perfectly slurpable ramen noodles.
Those in the know head to Amu for Japanese izakaya plates and Bramble and Hare for fare straight from chef Eric Skokan's Black Cat Farm. They relax at River & Woods set in a renovated downtown home for chef Dan Asher's ingredient-driven, big-flavor meals or settle in with chef Kelly Whitaker's wonderful wood-fired creations at Basta.
We happily recommend foodies try the superior pizza and Southern Italian dishes at Pizzeria Alberico, a sister eatery to Frasca Food and Wine.
Other simple Boulder joys range from authentic dumplings at Flower Pepper Chinese Restaurant to scratch-made spaghetti carbonara at the Pasta Press and sweet, buttery kouign amann pastries at Moxie Bread Co.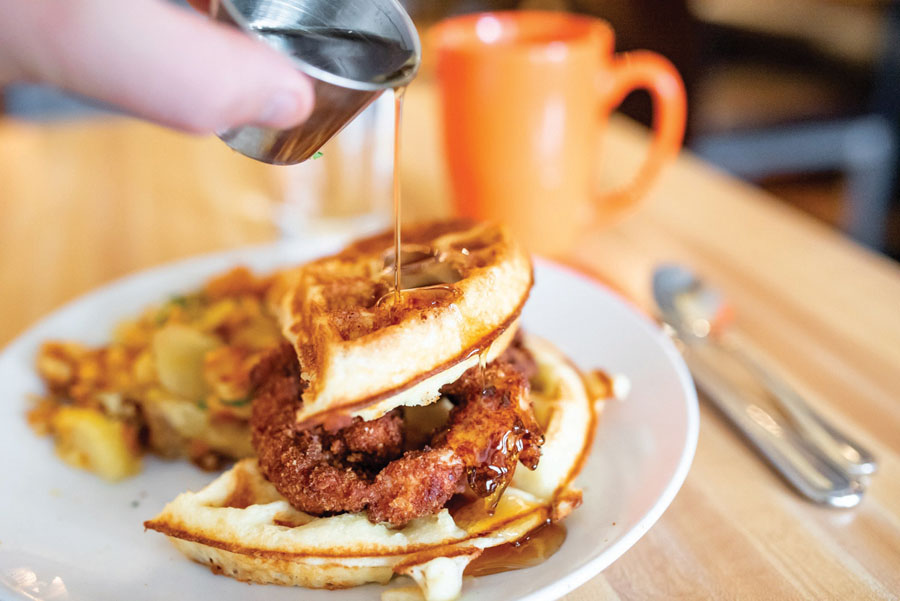 TASTE THE WORLD NEAR FOLSOM FIELD
Just down Folsom Street from the stadium at the intersection of Arapahoe Avenue is an impressive crossroads of affordable international eateries. You can grab gyros and spanakopita at Kalita Greek Café and go next door for masala dosa and goat curry at Tiffin's India Cafe. Within walking distance are eateries offering sushi (Tasuki), empanadas (Rincon Argentino), steak frites (Le French Café), tamales (Pupusa Lovers 2), savory okonomiyaki pancakes (Osaka's of Boulder), and momos (Gurgha's Dumplings.)
GROWNUP LATE NIGHT SIPPING SPOTS
We know you won't have any trouble finding a brewpub in the Silicon Valley of craft brewing, but grownup bars where you can enjoy a first-class cocktail in the late evening are few but worthwhile in Boulder. Start with the Corner Bar and License No. 1, both in the historic Hotel Boulderado. Serious drinks are also served at the breezier, modern T-Zero Lounge inside the St Julien Hotel & Spa. But if Boulder has a shrine to cocktails, it is The Bitter Bar with gifted mixologists who take the craft seriously.
Here's one last insider's dining tip: On game days, eat outside Boulder. For instance, the best barbecue available near Boulder is dished at Wayne's Smoke Shack in Superior. Be in line at 10 a.m. Saturdays for luscious smoked pork belly.
Lafayette, just east of Boulder, has quietly become a tasty mecca. Get breakfast at the award-winning Jeannot's Patisserie & Bistro. Do try the stellar fried chicken at the Post Brewing Company, the Cajun-Hmong treats at Casian Seafood, the artisan tacos at Teocalli Cocina, savory New Zealand-style Tio Top Pies, and the OMG crave-worthy Mono Mono Korean Fried Chicken.
Finally, Acreage – set on a hill facing the foothills – boasts an incredible view from its expansive patio and Stem Ciders in the glasses.
FOLSOM EATS BRUNCH
Where would Coach Prime brunch? A Guide
Nearly as soon as he arrived in Boulder to become the new head coach of the University of Colorado Buffs, Deion Sanders started going out to breakfast in Boulder with his family. He documented his fondness for a.m. spots like the 50-year-old Village Coffee Shop in videos on social media. With some CU home games kicking off as early as 10 a.m., we've assembled a roster of Boulder a.m. spots including those that impressed the Pro Football Hall of Famer.
THE BUFF:
Try the blueberry Saddlebags pancakes with sausage inside.
LE PEEP:
Try the pan-fried rainbow trout with eggs and potatoes
LUCILE'S CREOLE CAFÉ:
Try sausage gravy on a buttermilk biscuit with jam, red beans and grits, chicory coffee and beignets
TANGERINE (also in Lafayette and Longmont):
Try the house-made corned beef hash
SANTO
Try one of the best takeout breakfast burritos in Boulder
WALNUT CAFÉ:
Try the huevos rancheros
DOT'S DINER:
Try the Southern breakfast with biscuit, ham and grits
FLEISHMAN'S BAGELS AND DELICATESSEN:
Truck parked at Full Cycle & Colorado Multisport: Try a bagel breakfast sandwich with pastrami
SNOOZE, AN A.M. EATERY:
Try the pineapple upside down pancakes
PARKWAY CAFE:
Try the chile rellenos with eggs
JUST FYI:
Upscale weekend brunch is on the menu at Salt, Brasserie Ten Ten, Mateo and Chautauqua Dining Hall, but be sure to make reservations.
Boulder has become one of the top dining destinations in Colorado with multiple James Beard Award nominations for local chefs and inclusion in the upcoming debut Colorado Michelin Guide.
---
Colorado AvidGolfer Magazine is the state's leading resource for golf and the lifestyle that surrounds it, publishing eight issues annually and proudly delivering daily content via coloradoavidgolfer.com.