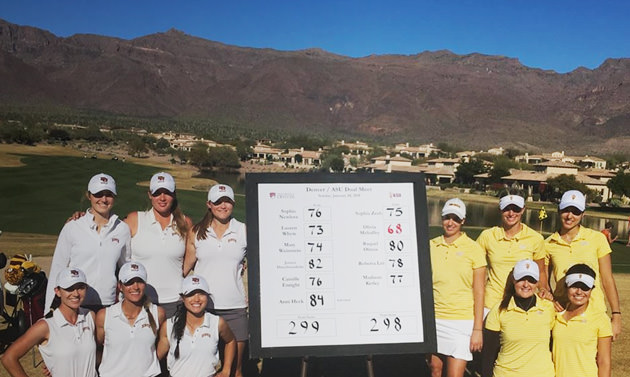 No. 20 Denver pushes No. 6 Arizona State to the brink in desert duel.
By Drew Kort
It's one thing to win the Summit League championship, and quite another to win the NCAA Division I National title.
Yet on Sunday, when the Lady Pioneers of the University of Denver went head-to-head with the defending Division I national champion Lady Sun Devils of Arizona State, the Colorado team pushed the Arizonans to the edge, falling by only one stroke, 299-298.
The unusual single-round dual meet took place at the lengthy Jack Nicklaus-designed Prospector Course at Superstition Mountain in Gold Canyon, Arizona. Going toe-to-toe with one of the top squads in the country provided DU with a litmus test of sorts as they prepare for the push toward regionals later in the spring.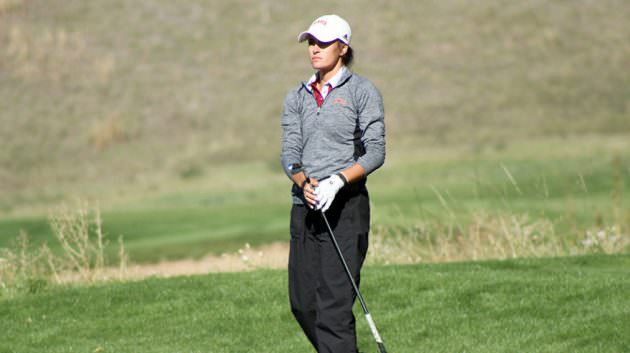 Led by senior Lauren Whyte (St. Andrews, Scotland), the nation's 20th-ranked squad turned in a solid all-around performance in blustery conditions. Whyte, who carded a team low 1-over-par 73 on her round, did so with the help of an ace on the par-3 8th. Her perfectly struck 6-iron found the bottom of the cup from 160-yards out.
Sophomore Mary Weinstein (Highlands Ranch, Colorado) wasn't far behind, posting a 74 highlighted by her fifth eagle on the season. Senior Sophie Newlove (Nottingham, England) and sophomore Camille Enright (Plano, Texas) both shot 4-over 76s on their rounds. Senior Jessica Dreesbeimdieke (Windhoek, Namibia) finished with an 82.
Despite Denver's solid play, No. 6-ranked Arizona State edged the Pioneers behind an impressive 4-under 68 from Sophomore Olivia Mehaffey.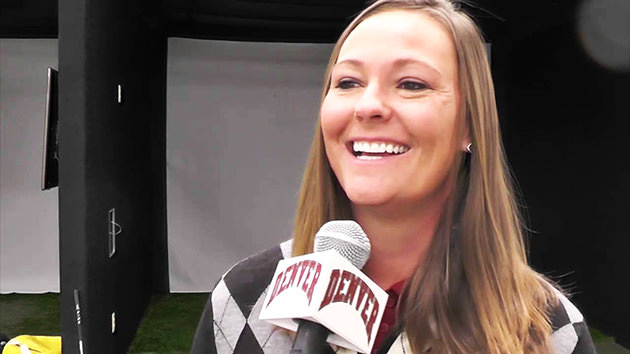 Arizona State only graduated one player—NCAA Division I individual champion Monica Vaughn—from the 2017 squad that clinched ASU's eighth national title.
"I am proud of the way they came out ready to play. It was tough out there today with the wind and difficult hole locations," said head coach Lindsay Kuhle afterwards. "I am confident in this group and know they will put in the work to feel confident and prepared for this spring."
After four consecutive Summit League Conference titles, DU showed exactly why it's still the team to beat, nearly knocking off one of the nation's toughest opponents. The Lady Pioneers look to continue their quality start to the spring season at the Allstate Sugar Bowl Invitational Championship hosted by Tulane Feb. 18 in New Orleans.