Colorful PGA TOUR star Doug Sanders once made a difference in Colorado.
By Scott Gardner
I was online the other day and came across a Shell's Wonderful World of Golf match, circa 1963, between Doug Sanders and Chi-Chi Rodriguez, played at the Dorado Beach Golf Club in San Juan, Puerto Rico. Rodriguez was coming off his first TOUR victory at the Denver Open; Sanders at the time had won both the Canadian and Western Opens—two of the 20 TOUR victories he would eventually collect. The organizers of the match must have been searching for the two PGA TOUR professionals with the most unorthodox swings, charismatic personalities–and just maybe the biggest hearts.
Doug Sanders passed away on Easter Sunday at the age of 86. From humble beginnings that included picking cotton in rural Georgia as a child, Sanders applied bright colors, not only in how he dressed, but also to the canvas of his life. That would include triumph (winning the '57 Canadian as an amateur) and heartbreak (missing a 3-foot putt to win the '70 British Open).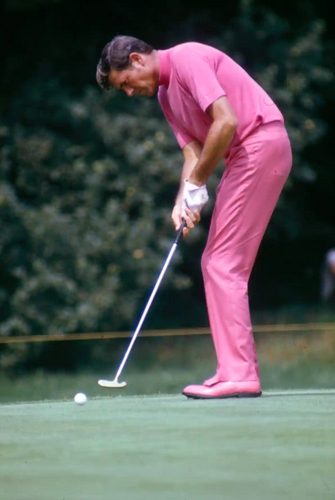 There was also a single act of kindness that would take place in the unlikeliest of places, Applewood Golf Course, in Golden, Colorado.
Colorado Golf Hall of Fame member John R. Gardner II, met Doug Sanders in the late 1950s at Lakewood Country Club, where Sanders held an honorary membership. As it turned out, the PGA TOUR star enjoyed a good card game as much as golf and would drop by the club and play gin-rummy with the boys in the men's grille. Once, Gardner was approached by the Lakewood Rotary Club and asked if he might lend his hand at organizing a benefit for a local Boys Club. Someone proposed that a nine-hole golf exhibition between Gardner, who had just won the annual Rotary tournament, and Sanders might generate some interest.
Sanders was approached with the idea and enthusiastically agreed. They decided on the then Rolling Hills Country Club (now Applewood) as the site of the match. Gardner fondly recalls Sanders showing up in his brightly colored attire.
"First time I saw someone wear alligator golf shoes," he said.
The match was well played on both sides and when they came to the short par-four ninth hole (currently the eighteenth) that runs along West 32nd Avenue, it was all square. Sanders, the showman that he was, suggested they both attempt to drive the green. Gardner's drive found the pond fronting the right side of the green, while Sanders drive stayed dry, coming to rest twenty yards short of the green.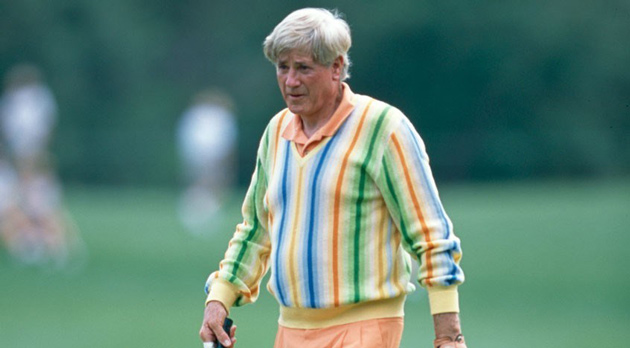 After nestling his approach up close to the hole, Sanders walked over to his opponent and whispered in his ear.  "John, I want to thank you for knocking your drive into that pond behind us, they'll let me back on tour now!"
Sanders holed his putt for a one-up victory, then walked over and shook hands with his opponent. On his way off the green, Gardner opened his hand and there was Sanders' appearance fee check with a note that read "Boys Club Donation."
---
For more of the latest Colorado golf news, visit our NEWS & PROFILES PAGE.
Colorado AvidGolfer Magazine is the state's leading resource for golf and the lifestyle that surrounds it. CAG publishes eight issues annually and delivers daily content via coloradoavidgolfer.com.