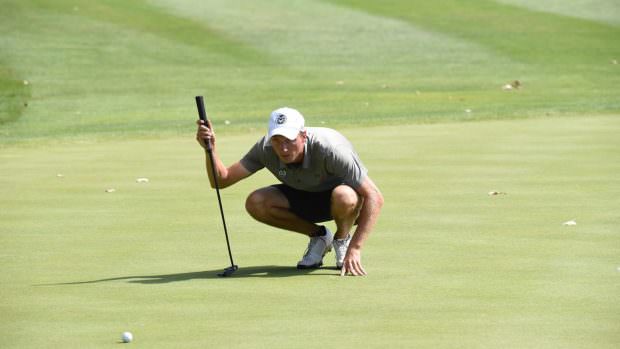 ---
After head-to-head dual, Rams and Pios meet again in Eugene.
By Drew Kort
Just three days after CSU and DU men's golf tied during their match play event in Seattle, they met again in Eugene, Oregon, to compete in the Oregon Duck Invitational. This time, CSU came out on top.
In the third and fifth slots for the No. 38 Rams, senior Max Oelfke (Hannover, Germany) and freshman Jack Ainscough (England) played the tournament's 54 holes most efficiently.
In his first loop on the par-71, 7,020-yard Eugene Country Club, Oelfke was consistent. With three birdies to two bogeys on his card, he opened with a 1-under-par 70. In similar fashion, Ainscough posted an even-par first round, but with one less birdie than his counterpart.
Oelfke maintained his strong play with a 1-over-par 72 on his second 18. Ainscough, however, struggled after he made a triple bogey on the second hole of his second round-he shot a 5-over-par 76.
A closing 4-over-par 75 for Oelfke earned him his third top-15 finish of the season. Ainscough bounced back with a 1-under-par 70 to finish his tournament. The youngster has now logged three straight top-20 finishes. Both players ended in a tie for 14th at 4 over par.
Freshman AJ Ott (Fort Collins) was in the number one slot for the Rams-he carded 78-70-73 and 8 over par. That was good enough for a T24 finish. The team finished in solo seventh out of 14 competing teams at 27 over par.
"It was nice to see the guys fight today," head coach Christian Newton said of the team's final round, which was its lowest. "We eliminated many of the mistakes from the first day. They played more up to their potential."
---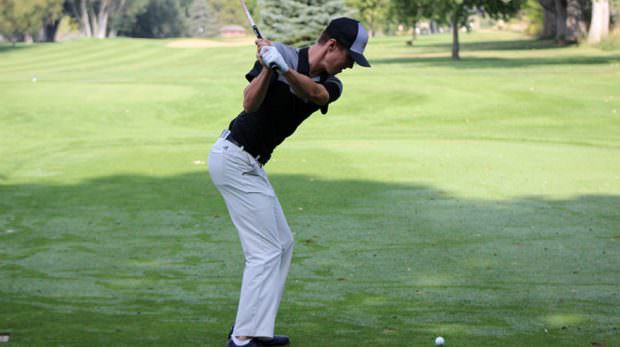 ---
The leader of the Pios, senior Chris Korte (Littleton), paced the team yet again. Korte improved each day with rounds of 76-74-70. He jumped 20 spots on the individual leaderboard on his final day to finish T21 with a 54-hole score of 7 over par.
Freshman John Sand (Hoquiam, Washington) was the next lowest Pio. He fired 76-72-76 and 12 over par to tie for 43rd. Just behind him was sophomore Eric Hagen (Aberdeen, Washington) at 13 over par for the event. He wound up T51. The team placed alone in 12th at 43 over par.
Liberty and host Oregon won co-medalist honors on the team side at 13 strokes above par. Oregon's Norman Xiong won on the individual side at 11 under par.
Click here for tournament stats and scores.