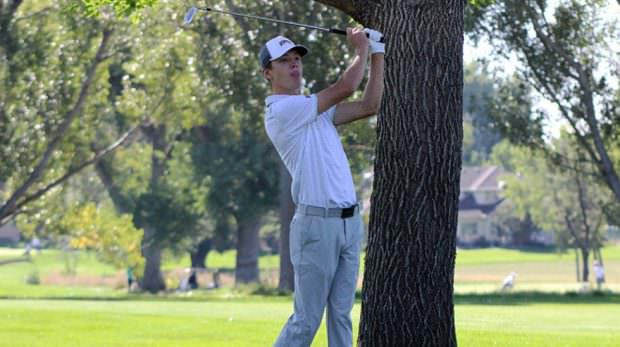 Rams and Pioneers tie in head-to-head event in Seattle.
By Drew Kort
While all eyes in the golfing world were on the World Golf Championship Dell Match Play in Austin last week, the CSU and DU men's squads competed in a heated match play event of their own.
Five singles matches between the two teams made up the 18-hole event played at the Gold Mountain Club in Bremerton, Washington.
CSU freshman AJ Ott (Fort Collins) took on DU's veteran leader Chris Korte (Littleton) in the competition's marquee matchup as both players lead their teams in scoring average this season. Korte grabbed the early lead in this match, and didn't  let up. He defeated Ott 3&1 to earn a full point for the Crimson and Gold.
Ram freshmen Jack Ainscough (England) and Parathakorn Suyasri (Chonburi, Thailand) went toe-to-toe with Pioneer freshmen Jackson Solem (Longmont) and John Sand (Hoquiam, Washington) in a pair of youngster battles. Ainscough won in dominating fashion over Solem 5&3 to continue his recent strong play. Sand led Suyasri two-up after 12 holes but was unable to maintain his lead. Suyasri made a late charge to halve the match.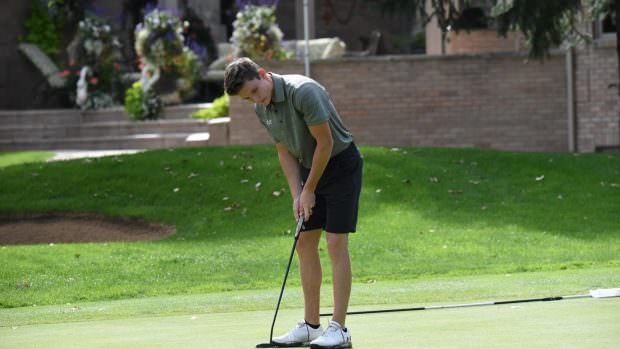 Junior and Colorado State team captain Jake Staiano (Cherry Hills Village) fell to Denver sophomore Eric Hagen (Aberdeen, Washington) 2&1.
CSU Senior Max Oelfke (Hannover, Germany) jumped out to a quick three-up lead after the opening five holes against DU sophomore Isaac Petersilie (Colorado Springs), and put it in cruise control the remainder of the way. He took care of business with a 4&3 victory.
With two victories by both teams and one halved match, the dual ended in a draw with each side earning 2.5 points. CSU outranks DU by 80 spots in Golfstat's latest national ranking, making this result an impressive one for the Pioneers.
With few tournaments remaining on the schedule before conference championship tournaments, each result down the stretch will be critical to team morale.
Both sides used the dual as preparation for the Duck Invitational that takes place in Eugene, Oregon, next week. Click here to follow the tournament live beginning on March 26.