The Hills Are Alive, Come and Say Howdy.
After "holding out for a miracle" that wasn't answered, Winter Park officials admit that this summer will be a bit different, due to the novel coronavirus. But the fun and games, as Sherlock Holmes might say, are still very much afoot. The reopened Rocky Mountain National Park is always a draw for the entire family, and hiking and biking are also there for the taking. Not much more than a stone's throw from Koelbel Grand Elk sits Lake Granby. At press time, the marinas were slated to be open, which means access to a wealth of activities at facilities like the Beacon Landing and Indian Peaks Marinas. For those desirous of a different kind of motoring, perhaps check out one of the many ranches nearby for a chance to get your gallop going. playwinterpark.com
PLEASED TO MEET YOU
At capacity, Lake Granby is 221 feet deep and has 7,280 surface acres with 40 miles of shoreline. Among the fish just waiting to make your acquaintance are Kokanee Salmon, Rainbow, Cutthroat, Brown and Mackinaw trout. After fly-fishing, eat your catch at a nearby picnic. granbychamber.com
BREAKING FROM THE PACK
Winter Park calls itself "Mountain Bike Capital USA"—and it's got the trademark to prove it. With 600 miles of trails, chances are, from the adventurous to more family-friendly, you'll find a path or course to your liking. playwinterpark.com/bike-winter-park
GETAWAY—NO REALLY, GET AWAY
Clearly, most everyone you know (that most certainly includes you!), is dealing with the daily stress associated with the pandemic. That's why it's important to take the chance to get away and perhaps re-center yourself, find a moment of peace—and just chill. In Winter Park, you'll likely find just what you need. Sign up for a three-day retreat that includes spas, Pilates classes, Colorado hot springs and more. playwinterpark.com/relaxing-three-day-itinerary

A FOURSOME FOR EVERYONE
Even while getting your chill on, there's every chance that the competitor in you may still want to come out and play. Luckily, there are four options that will give you all you want and more.
Whether it's the 6,570-yard Grand Lake Golf Course (designed by Dick Phelps); the 7,101-yard Pole Creek Golf Course (Denis Griffiths); or a pair of courses designed by former Masters champions: the 7,144-yard Grand Elk Golf Club (Craig Stadler) or the 7,260-yard Granby Ranch Golf Course (Jack Nicklaus), you'll be tested by rolling fairways and subtle, undulating greens, all while taking in panoramic mountain views.
Speaking of which: if it turns out that, in the competition between man and nature, nature has the upper hand, just give in—you can always make a detour to nearby Rocky Mountain National Park and reacquire your sense of zen. Visit grandcounty.com
IT'S UP TO YOU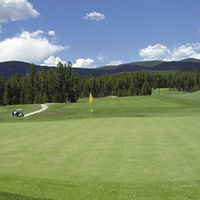 While most group activities have been curtailed because of the coronavirus, you can still design itineraries and activities covering one day or a full week. playwinterpark.com
SOME SPIRITED OPTIONS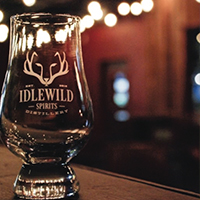 One of the calling cards at Fraser Valley Distilling is its "Indecision Whiskey," a blend of single-malt bourbon and rye, that's perfect— natch—for when you just can't decide what you want. After piquing your interest (and taste buds), you can also head over to Idlewild Spirits Distillery. It features the aptly-named "Idle" and "Wild" Series—the first is more traditional; the second has treats like hibiscus-infused gin. Down the hatch. fraservalleydistilling.com; idlewildspirits.com
---
This article was also featured in the June 2020 issue of Colorado AvidGolfer.
Colorado AvidGolfer is the state's leading resource for golf and the lifestyle that surrounds it, publishing eight issues annually and proudly delivering daily content via coloradoavidgolfer.com.