Escape the chaos of everyday life and embrace the great outdoors with the Club Car Onward
Courtesy Colorado Golf & Turf
The Onward is a personal vehicle crafted with top-notch quality and unparalleled versatility. Personal Transportation Vehicles (PTV's) offer the fun and versatility families and golfers are looking for.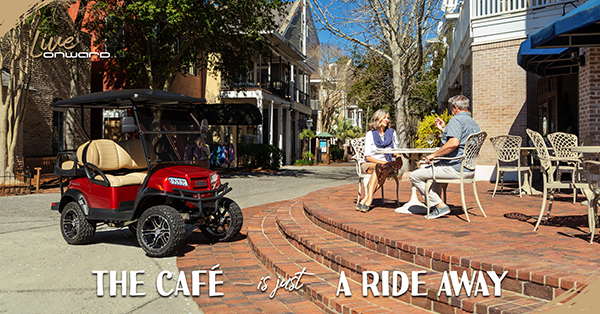 Everything about the Club Car Onward is customizable, with hundreds of custom combinations of colors, seats, wheels, canopies and more, you can design an Onward that not only gets you where you're going but matches your style along the way. There are little things like an overhead console that's perfect for easy storage. Or the optional deep storage compartment you can have installed under the seat. And there are real luxuries like the optional blue tooth speaker that you can have installed above the driver's seat that turns the Onward from a utility vehicle into a party cart.
Club Car has designed a vehicle specifically engineered to fit your every adventure… Whether you are on the golf course… hitting the road… or blazing your own trail.
The best place to get your Onward is from Colorado Golf & Turf, the local Club Car dealer for over 35 years. We have perfected the art of the customer experience and want nothing more than to exceed your expectations. At Colorado Golf & Turf, we love watching the game of golf grow and one of the most innovative changes is the new high-performance lithium-ion battery technology now available on Club Car Onwards and Tempos. Lithium-ion batteries require no maintenance or servicing for the life of the battery pack and the high-performance (HP) motor delivers outstanding hill-climbing power and acceleration. Colorado Golf & Turf boasts the largest showroom in the Rocky Mountain Region with over 30 golf carts on the showroom floor, the chances are high we'll have the right one for you! Or visit our website to browse our inventory and accessories. www.cologolfandturf.com.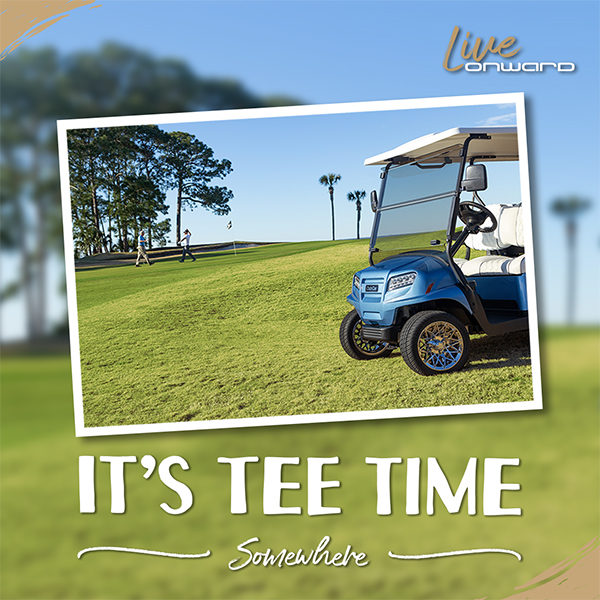 The Onward encourages families and friends to come together and enjoy the outdoors. It's comfortable and practical, yet fun and stylish – all at once. With demand higher than ever for golf cars, pre-order your Onward today!
Build your Onward today at https://build.clubcar.com/dealer/u6chcg or visit Colorado Golf & Turf.
---
For more information around the game of golf, check out our Lifestyle Page.
Colorado AvidGolfer Magazine is the state's leading resource for golf and the lifestyle that surrounds it, publishing eight issues annually and proudly delivering daily content via coloradoavidgolfer.com.