The California-based company's new models clearly aren't run-of-the-mill
By Tony Dear

After SRI Sports Ltd. and parent company Sumitomo Rubber Industries Ltd. sought to separate its three golf brands – Srixon, XXIO and Cleveland Golf – into three distinct product categories some years ago, Cleveland Golf, which had been an all-rounder, became a short-game specialist taking advantage of the best-selling wedges it had made since the late 1980s. It still made drivers and game-improvement irons, but its focus was predominantly on its wedges which were always popular on both the professional tours and in the pro shop.
In recent years, the company has become a semi-serious putter-maker launching discount putter lines – Huntington Beach SOFT, Huntington Beach SOFT Premier, Frontline – that performed surprisingly well given that they retailed at half, or even a third, the price of putters made by companies better-known for their putters.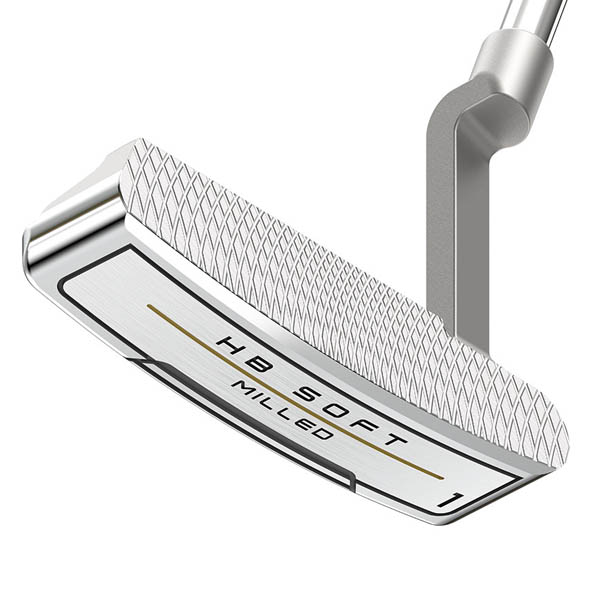 Though highly-regarded (relatively-speaking), Cleveland putters couldn't boast the quality and craftsmanship of their elite competitors, though the gap has narrowed slightly with the company's launch of the HB SOFT Milled putter line which, as the name suggests, features CNC milled surfaces.
'Milled' and 'milling' are the putter industry's current buzzwords. The process involves a computer-guided edging/cutting/shaving/refining tool that removes thin ribbons of metal ensuring much greater consistency between models, a sharper overall look and a softer, more pleasing feel as the milled areas cause the head to vibrate at lower frequencies. It gives a putter class, dignity, and a sophistication that means non-milled putters just don't belong.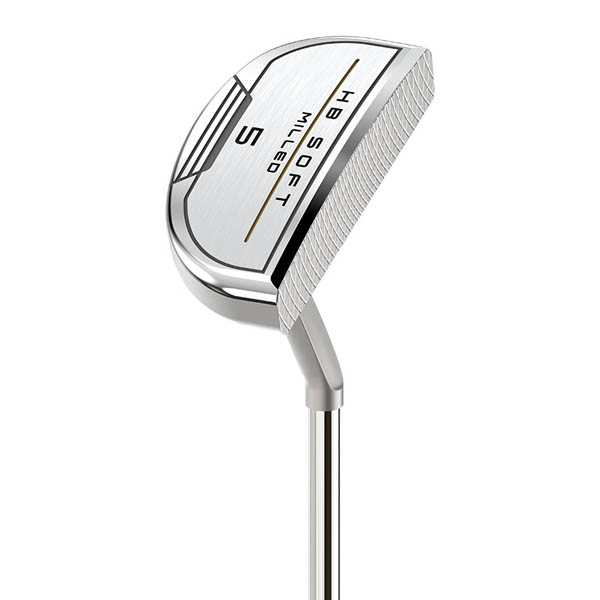 HB (Huntington Beach) SOFT Milled putters are cast like their predecessors but feature milled surfaces on both the body and the face. The SOFT (Speed Optimized Face Technology) which seeks to give off-center strikes the same (or as similar as possible) amount of energy as strikes on the sweetspot has been updated to give each putter a model-specific milling pattern.
There are ten models – six with a little toe-hang designed for putting strokes with a slight arc, and four for strokes that move straight back and through. Variety in shape, hosel-types, weight, and alignment aids mean you'll more than likely find a putter that fits you well…unless your stroke has a strong arc in which case you might need to look elsewhere (Cleveland's previous putter lines feature models designed for strong arcs…but aren't milled).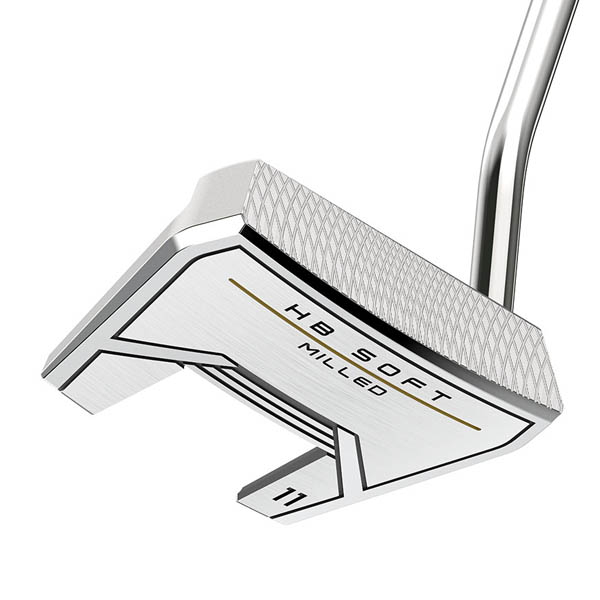 You can also choose between two shafts – a standard steel putter shaft and the part-graphite/part-steel UST Mamiya All-In which is 26% stiffer than the standard shaft, meaning it flexes and torques significantly less which, Cleveland says, helps the putterface remain square to the target more consistently.
There are different stock grips too – the pistol-shaped Golf Pride PRO ONLY Red Star which graces the six models designed for slight arcs, and the Golf Pride PRO ONLY Green Star which has an oval-shaped back that is designed to keep the hands quiet throughout the stroke and which is found on the four straight-back-and-through models.
With the affordable (more affordable anyway) HB SOFT Milled, Cleveland is taking another important step toward becoming a bona fide putter-maker – one whose putters are most definitely worth a look.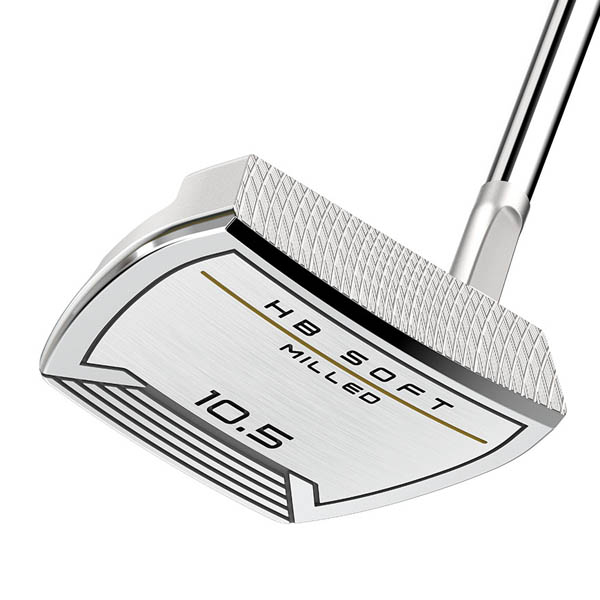 Cleveland HB Soft Milled Putters
Price – $200 with standard steel shaft, $250 with UST Mamiya All-In shaft
Grip –   Golf Pride PRO ONLY Red Star for the 1, 4, 5, 8P, 10.5S and 11S
Golf Pride PRO ONLY Green Star for the 8, 10.5C, 11 and 14
Left-hand only available in the 4, 10.5S and 11. A lighter/shorter women's model of the 10.5S is also available.
Order on company web site now and available at retail on November 18.
---
Colorado AvidGolfer Magazine is the state's leading resource for golf and the lifestyle that surrounds it, publishing eight issues annually and proudly delivering daily content via coloradoavidgolfer.com.