Cleveland's new Frontline Elite Putters feature plenty of tech for a reasonable price
By Tony Dear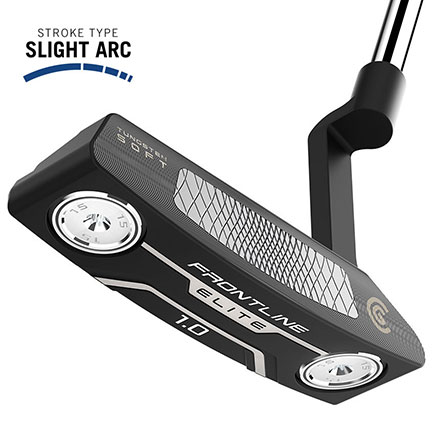 Club stories that differ from every other club story are always welcome (provided the new innovation works, of course). It doesn't happen very often, partly because the governing bodies set limits on what equipment can and can't do, and partly because manufacturing companies are full of seriously-qualified scientists who have collectively worked out how to create equipment that performs as well as those governing-body-set limits will allow. So when the standard contemporary clubmaking tune changes even slightly it causes a minor, though still discernible, raising of eyebrows.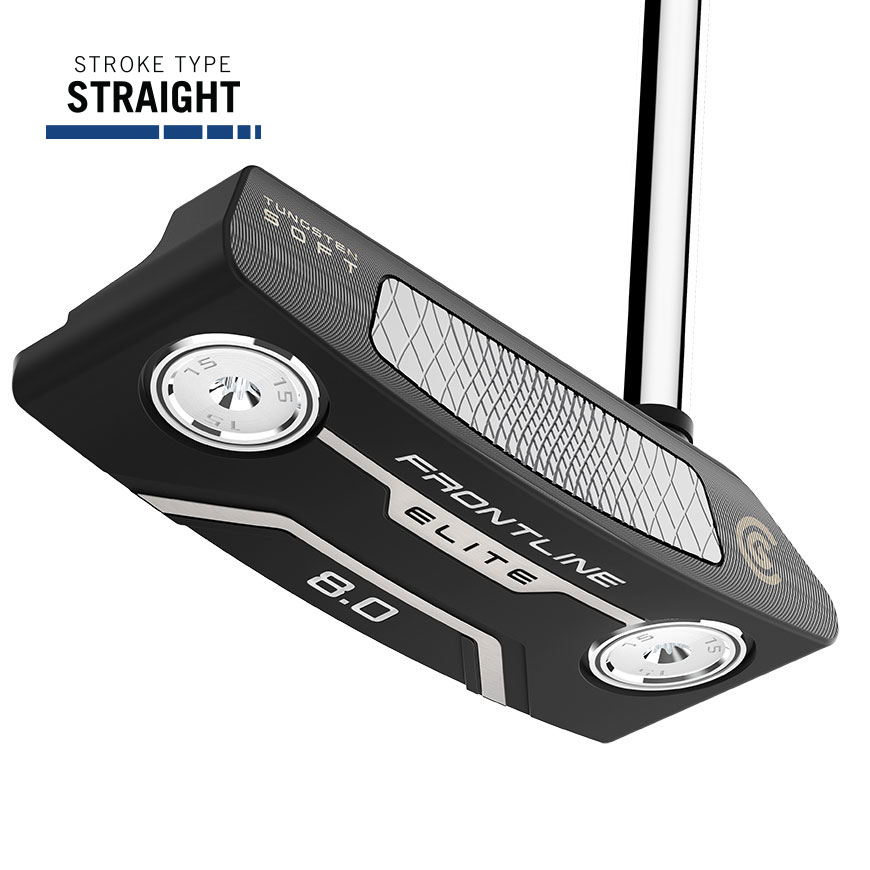 News, in September 2019, that Cleveland was introducing a range of putters called 'Frontline' which featured dense tungsten weights in the face, and on either side of the central insert, to push the CG forward (contrary to most putter design which placed the CG back) and reduce face-twisting on off-center strikes, was apt to get equipment fans' pulse racing. Okay, not racing perhaps but running a beat quicker maybe. The fact they were priced very attractively at $200 made them all the more remarkable.
Three weeks ago, Cleveland announced the updated, upgraded version – the Frontline Elite – which will be available starting today and which takes the CG-Forward design a step further. While the original's face insert was forged from aluminum, the Elite's is 100% tungsten – 30 grams of it, in fact.
As the company's website says –  "We made the face an actual weight. Why? It's simple, really. Straighter putts. Radical? Maybe. Revolutionary? Totally."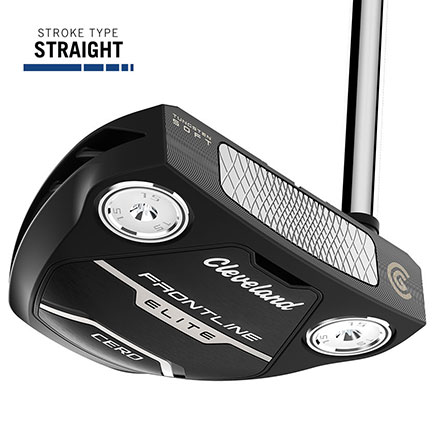 The theory is that no matter how un-centered the strike (within reason), the ball will roll closer to your intended line the further forward the CG is positioned. In fact, Cleveland says that in testing the Frontline Elite was 38% more accurate than rear-weighted competitors on mishits. 38%!
Given that somewhat alarming figure, you might think Cleveland would shelve all its other putters having found the ultimate secret to the dark art. And yet its inventory still includes putters with CG's further back which suggests that while stats and hard evidence are obviously very important, looks and feel are also an important factor in the success of the putter.
Besides the tungsten weight/insert, there's plenty more tech in the Frontline Elite which partly explains the $50 rise in price since 2019. It's a multi-material putter, for starters, with a stainless steel body (and a 'new, specialized coating that delivers a deep black look with an anti-smudging effect'), aluminum sole plate, and steel weights in the heel and toe. The weights are sold separately in 5g, 10g,15g and 20g pairs (or you can buy the whole set) and help you find the weight and feel you prefer. There's a strip of vibration-dampening tape behind the tungsten insert and another layer under the aluminum sole plate.
Milled grooves in the insert which are condensed in the middle but which expand further apart as you move away from the center, are designed to produce equal ballspeeds regardless of impact location – reduced speed at the center, amplified off-center. This 'Speed Optimized Face Technology' (SOFT) groove pattern was first seen in Cleveland's Huntingdon Beach SOFT putters at the end of 2018 and have been a Cleveland staple since.
The butt end of the club has had weight added (beneath the grip) to act as a counterbalance to the head weights and help you make a smooth, consistent stroke. Counterbalancing clubs has been around for decades, of course, though the fact not every golfer in the world uses counterbalanced clubs suggests it's not the answer to golf we all hoped it would be when it was revealed Jack Nicklaus had used them in winning his 18 professional major championships. But still, it's definitely something you should try.
And, in addition to the five different head shapes and three different necks (plumber's neck, slant neck, single bend) – making a total of eight Frontline models (four designed for putters with Slight-Arc strokes, and four for those who take the putter straight back and through), the Frontline Elite comes with two shaft options – stepless chrome or UST Mamiya's ALL-IN – a carbon-fiber/steel shaft that feels stiffer and more stable than the steel shaft despite being a little lighter.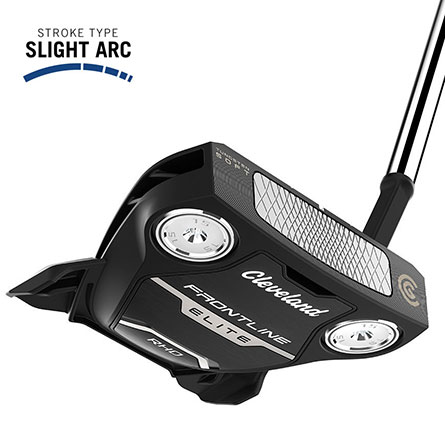 Price – $250 (chrome shaft), $300 (ALL-IN shaft)
Slight-Arc models – 1.0 (plumber's neck), RHO Slant Neck, Cero Slant Neck, Elevado Slant Neck
Straight-Stroke models – 8.0 (plumber's neck), RHO Single Bend, Cero Single Bend, Elevado Single Bend.
Alignment aids – Single white line (Slight-Arc models); white strip with back line (Straight-Stroke models)
Grips – Lamkin SINKFIT Skinny Pistol (Slight-Arc); Lamkin SINKFIT Pistol (Straight-Stroke)
Right-hand only except the ELEVADO and RHO which are also available left-handed.
Available – Now
us.dunlopsports.com/cleveland-golf
Five more putters, new for 2023, worth checking out:
Odyssey Tri-Hot 5K
Odyssey Versa
Scotty Cameron Super Select
Bettinardi Studio Stock
TaylorMade Spider GT (two new models – GTX and GT Max) 
---
Colorado AvidGolfer Magazine is the state's leading resource for golf and the lifestyle that surrounds it, publishing eight issues annually and proudly delivering daily content via coloradoavidgolfer.com.