Where are City Park loyalists getting their golf fix this season?
By Drew Kort
With Denver's City Park Golf Course closed for renovation until next year, regulars and recreational golfers alike face a problem of where to play now. The club's women's leagues and men's club developed workable solutions.
"Willis Case Golf Course has been very welcoming and accommodating in trying to replicate what we did at City Park," explained Galynn Tagg, the Women's Golf Association President and member of the Thursday league at City Park. "So, we're going to play there this year and probably next year as well."
But, the choice to relocate some seven miles northwest and across Denver's two major highways poses logistical and group challenges. "We call ourselves City Park Women, and trying to maintain our economy and camaraderie as a group will be difficult."
The men's club has taken a slightly different approach to the unique situation. They plan to be a traveling group until their home course reopens.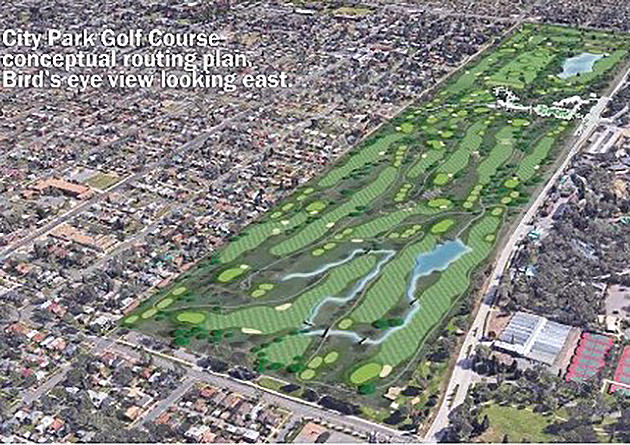 "We're basically going around hat in hand and telling people we don't have a course to play on," explains Mark Churchill, the Vice President of the City Park Men's Club. The club will play at nearby city courses and occasionally plan outings to clubs outside of the Denver area as well. "Regardless of the current situation," Churchill says, "the City Park Men's Club is always looking for new members."
But, the circumstances surrounding the historic and beloved course have forced players such as Tagg, Churchill and other group members to adopt a certain outlook. "I am watching the progress with bated breath thinking: 'how can one improve on perfection?'" explains Alruth Toney, an avid City Park golfer since 1953 and head of the Monday women's league. "Nevertheless, I find encouragement in what's to come."
Churchill echoes this sentiment. "On paper it looks like the design is decent," he says. "I don't think they've gutted the character of the course. As golfers, we are always optimists anyways. Otherwise, we wouldn't take up the game."
The moral of the story: You can take the golfer out of City Park, but you can't take City Park out of the golfer. In two short years, they'll be right back where they've always been.