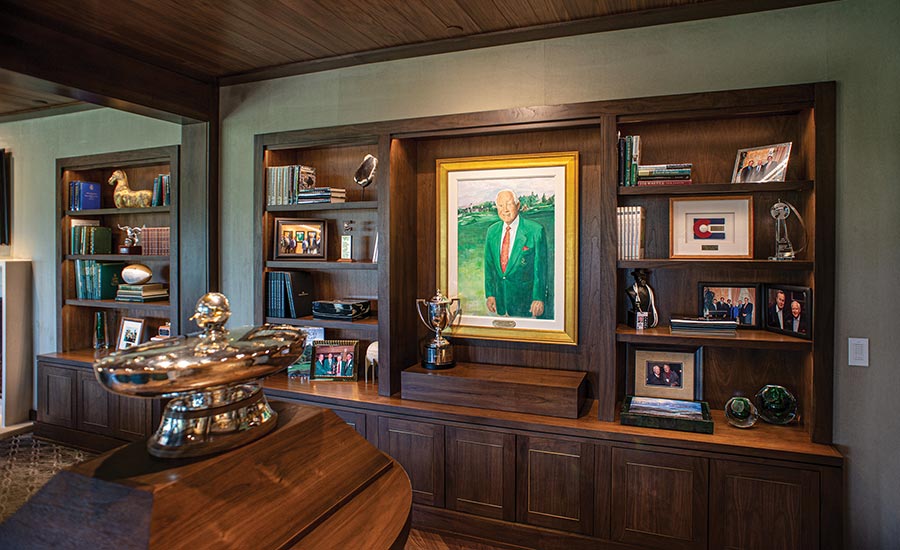 BACK IN THE day, when Jack and Cally Vickers designed the clubhouse at Castle Pines Golf Club, the idea was to provide a home away from home for the membership.
And, as grand as that initial effort may have been, as is often the case with homes, the time has come for a face-lift.
"If you want to stay relevant in the golf market, you've got to stay on top of your course, you have to keep modernizing it," says general manager Keith Schneider.
Just as Augusta National, long regarded as the inspiration for the club because of the connections between the Vickers and Jack Nicklaus, has continued to evolve through the years, the same can be said for the Castle Rock jewel. A pair of concurrent projects (work on the clubhouse started in 2018, the course the following fall; with both completed this spring) may be its boldest yet, stretching across the expanse of the property, from out on the course itself to inside the kitchens and locker rooms.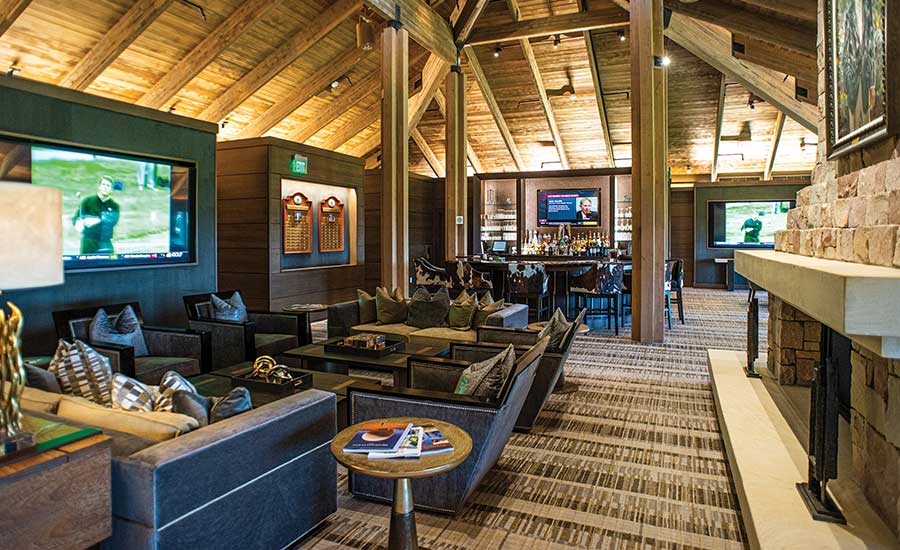 Five holes, Nos. 9, 14, 15, 16 and 17, were reworked by Nicklaus' team, with efforts mainly involving reimagining the green and tee complexes. Included amongst the changes: a greenside pond/waterfall was added on 16, and the existing mountain stream on 14 was relocated. In addition, the mountain stream on 17 was enlarged, with new fairway and greenside bunkers added. Meanwhile, a new back tee was added that can be used on both the ninth and 18th holes.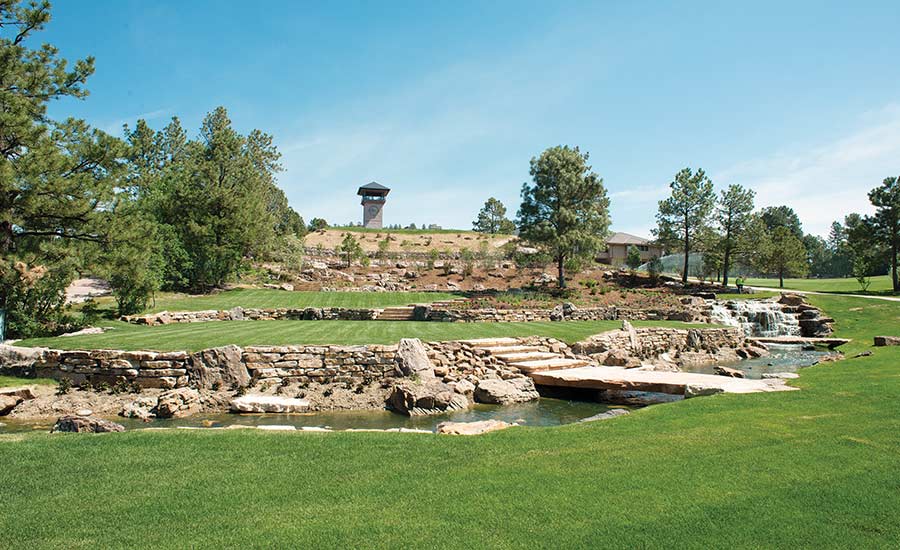 Jim Lipe, Nicklaus' senior design consultant, told Golf Course Architecture magazine that the changes are part of an effort to "reflect Jack's vision of shot variety and length."
But even if the members come up short trying to live up to the Golden Bear's standards out on the course, there will certainly be ample opportunities to soothe their wounds when their rounds are complete—although that much-needed comfort may be preceded by one final indignity.
"We created a cigar terrace over the 18th green," Schneider says. "It's kinda neat—you can be out there smoking a cigar and having a drink, and when your friends are finishing the 18th hole, there might be a lot of heckling—that's been a big hit."
Schneider says the divergence from the good old days can also be found in other areas.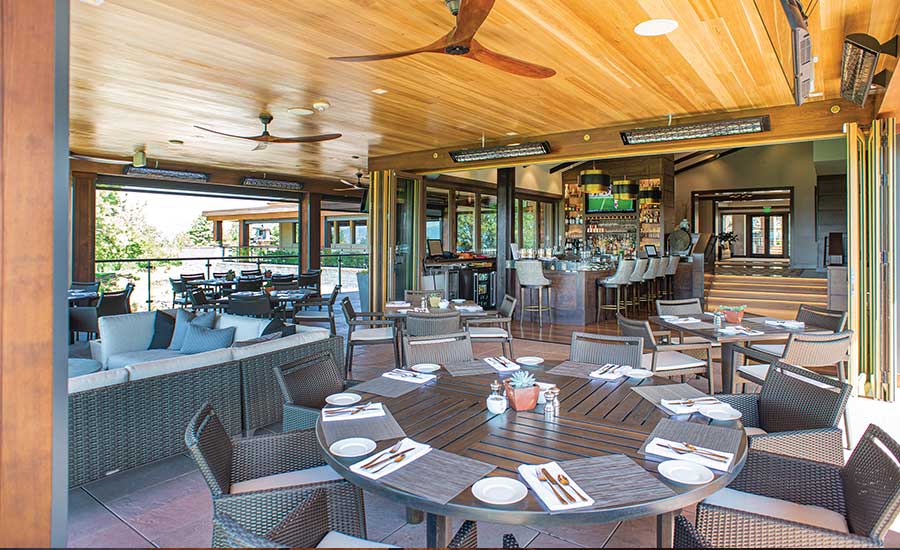 "Jack Vickers was a scotch drinker," Schneider says. "He didn't promote wine, whereas our new leader, [club chairman and president] George Solich, loves it. Every club has something iconic that's it's known for—we recreated our tower, put in an elevator and made a 9,000-square-foot wine cellar. "You can go up the elevator and on to a platform that's 90 feet in the air and looks out on to great views of all the surrounding mountains; then you can go back down into a private dining room and have a great meal with a great bottle of wine, with 9,000 to choose from."
Afterwards, should the competitive mood return, there's always the new 14,000-square-foot putting course that abuts the fire pit outside the clubhouse.
"It's going to be lit at night; we think the members are going to have some fun with it," Schneider says.
There are also nods to history throughout the premises; a library has been named after Jack Vickers, its space filled with memorabilia and photographs of the club's late founder with luminaries like John Elway, Peyton Manning and former PGA TOUR commissioners Deane Beman and Tim Finchem. There's also a new board room named after Nicklaus.
"It's all kind of the reopening of Castle Pines," Schneider says.
To that end, about the only thing missing is a swanky party to show everything off to the world. While such a soiree has been scheduled and rescheduled because of the novel coronavirus, Schneider says the hope is it will happen when the time is right.
"We'll take a shot at it this fall, but if COVID is still there, it might be next year." castlepinesgolfclub.club
---
This article was also featured in the July 2020 issue of Colorado AvidGolfer.
Colorado AvidGolfer is the state's leading resource for golf and the lifestyle that surrounds it, publishing eight issues annually and proudly delivering daily content via coloradoavidgolfer.com.