How the CaddyMama hands-free voice rangefinder can help up your game.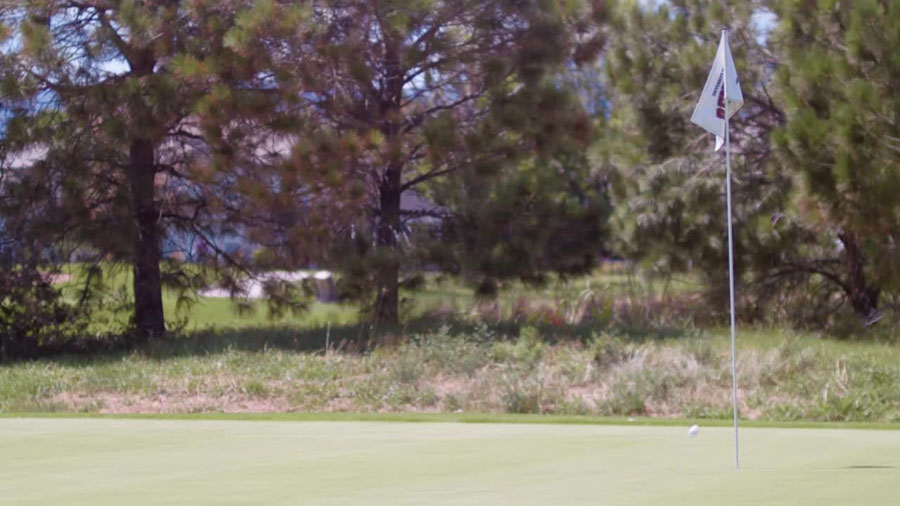 As an avid golfer we're always looking for ways to improve our game, and knowing how far you can hit your irons (and actually hitting them that distance) is a great but challenging goal. In addition to wailing away at fixed targets on the driving range, having the ability to gauge random distances while on the course is an invaluable skill for any golfer who wants to up their game. Sure you can try to eyeball it or scramble to find the occasional yardage marker or sprinkler head, but there IS a better way. Enter rangefinders, those nifty devices which have been around for a while in various forms, each with its pros and cons, also including GPS carts which are offered on some courses now for the non-walking inclined.
CaddyMama is a hands-free voice-powered app that leverages the power of your phone's GPS to create an easy-to-use rangefinder on the course, giving you accurate distance to the green for any hole from any location, like a personal voice assistant or, well, caddy!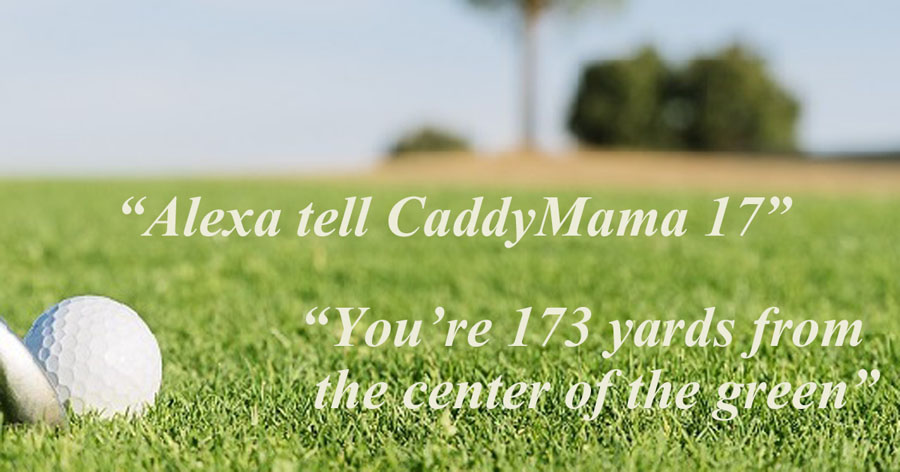 CaddyMama is an Alexa-based skill that uses the standard Alexa app on your phone, specifically designed for a handsfree low friction experience. You only need to enable the skill within the Alexa app itself, so there's no separate download or software updates to worry about. You can optionally use a single earbud in one ear and launch the skill as needed by simply saying "Alexa tell CaddyMama 17" to get the exact distance to the 17th green for example. The interaction takes a matter of seconds so as not to further prolong your pre-shot routine for your friends to endure.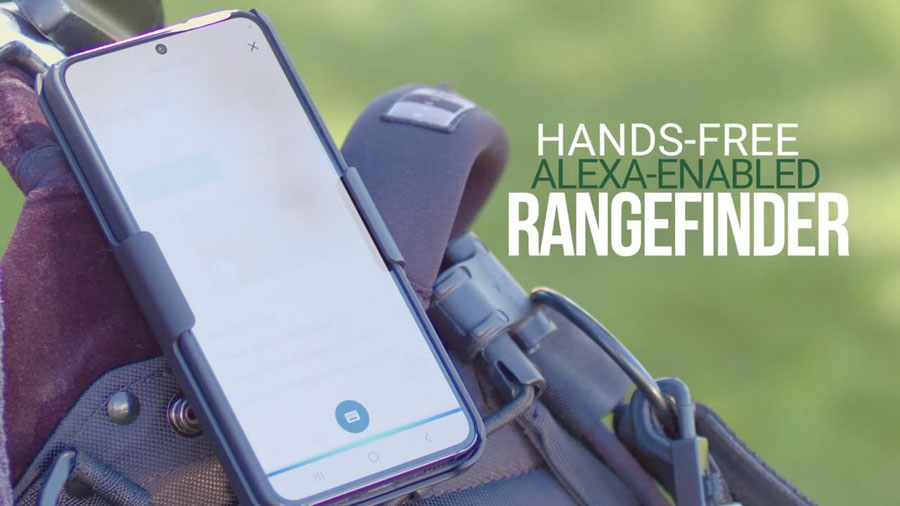 You can also say "course" instead of the hole number to get the name of the course you're playing ("Alexa tell CaddyMama course"). The course you're on is automatically detected, so there's no navigating, swiping, or punching in a locale or other information to get things working properly. As one early tester commented- it just works.
If you're not familiar with commanding your day using voice then you're in for a unique experience. It does take a little getting used to but in a good way, that is, once you have it working you'll soon appreciate the convenience and efficiency of voice, similar to the difference between changing the channel with the remote versus just saying "tune to The Golf Channel". You can simply use your phone like a hands-free speaker or to sweeten the deal, use a single earbud to talk to CaddyMama and get the response right back in your ear- magic!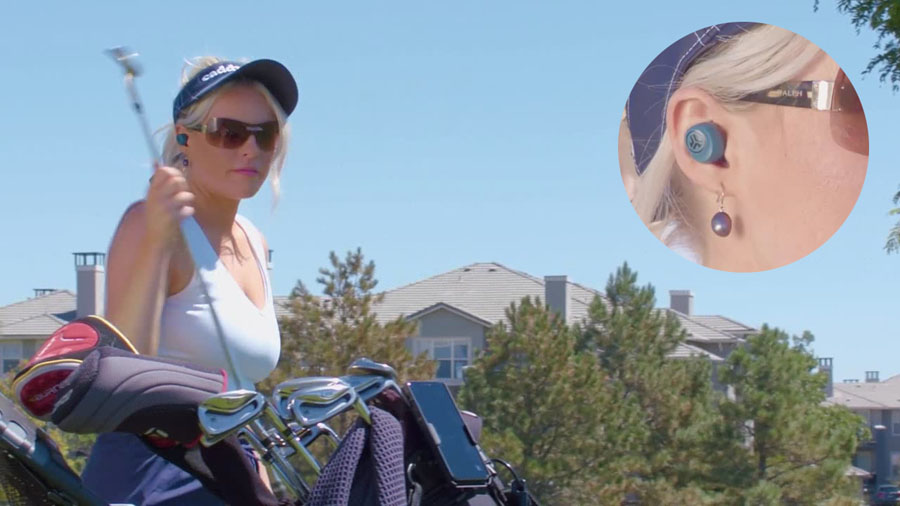 In addition to assisting with shot making during your round, CaddyMama can also be used as an advanced training tool on the course. Most of us are familiar with fixed target practice on the driving range, but CaddyMama enables you to take it a step further by practicing hitting the ball from random distances to any green from any location in an actual game situation (no pressure!). This way you can develop your ability to dial in your approach shots from any distance with confidence. Combining this on the course training regularly along with your driving range practice is a winning combination for taking your game to the next level.
Other rangefinder solutions have their hangups, like not being hands-free, efficient, accurate, or in the case of GPS carts not being able to travel everywhere on a course or effectively serve 2 players with varying ball lies. CaddyMama is like having a personal voice assistant that's always right there with you on the course, giving you the distance you need efficiently and accurately to make the shot using just your phone. Give it a test drive on your next round with a free trial by visiting the CaddyMama page on Amazon.
The GPS data and algorithms utilized by CaddyMama are specially developed to optimize performance and ensure 100% accuracy for popular courses in the 4 currently supported areas of Denver/Boulder, Phoenix/Scottsdale, San Diego, and Palm City/Jupiter. Click here for a complete list of Supported Courses in your area.
---
Colorado AvidGolfer Magazine is the state's leading resource for golf and the lifestyle that surrounds it, publishing eight issues annually and proudly delivering daily content via coloradoavidgolfer.com.