Play Rio Grande Club – the #1 Course in Southern Colorado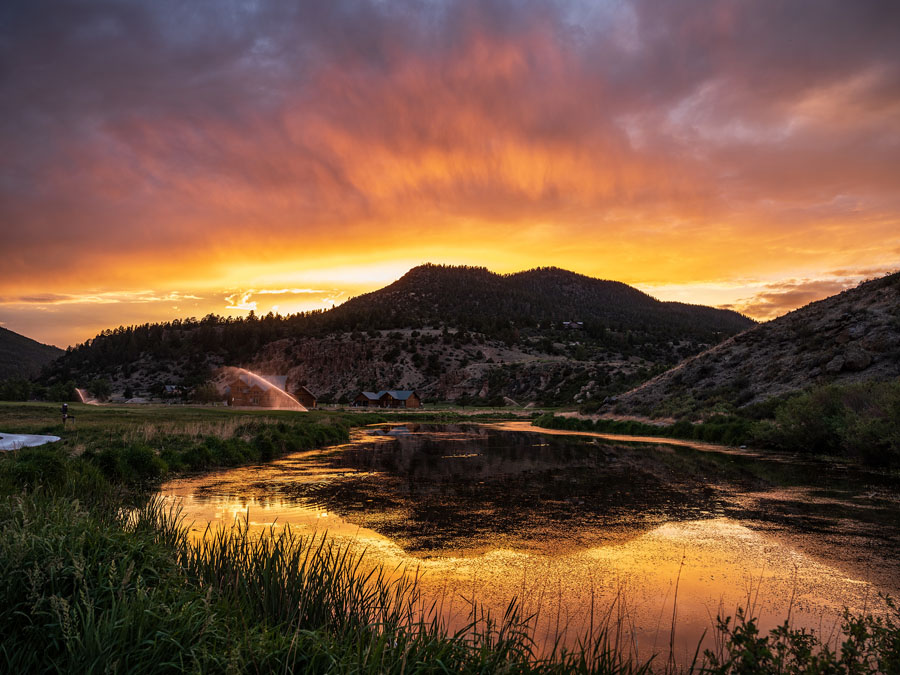 Set across historic ranchlands, scenic ridgelines, and aromatic pinion groves rests the Rio Grande Country Club in South Fork, Colorado. The town, and 7007-yard golf course are surrounded by nearly 2 million acres of national forest with unmatched natural beauty. The feeling of the wild is all around. Tucked against the backdrop of the La Garita foothills, this award-winning, 18-hole course with dramatic elevation, volcanic formations, creekside fairways and tons of natural beauty is worth getting out of the city to visit. With "some of the best fishing west of the Mississippi", the club also offers over a mile of private, Gold Medal water access for fly fishing in Colorado. This section of the Rio Grande has that designation from the Colorado Division of Wildlife, which means the highest quality aquatic habitat in Colorado and the best chance for catching trophy trout.
A sturdy 25,000 square foot, log craftsman style club house, invites the rugged west to meet an atmosphere of casual elegance and warmth. A gourmet steak dinner is just an order away, or perhaps just a quick eucalyptus steam after a round of golf? From fly-fishing, to competitive golf tournaments, to live music events, this club offers members and guests a real advantage towards adventures! Wild geese and water fowl hang out on a nearby pond behind the dining patio. Rugged gulches, wildflower meadows, and rolling hills heighten the enjoyment of this special place. With an emphasis on hospitality, this country club's full experience is about more than golf,  fishing, or food. The success is said to be measured by the fact that their guests leave happy. All ages and abilities find something in this small town gem worth a visit. You'll come back again and again.