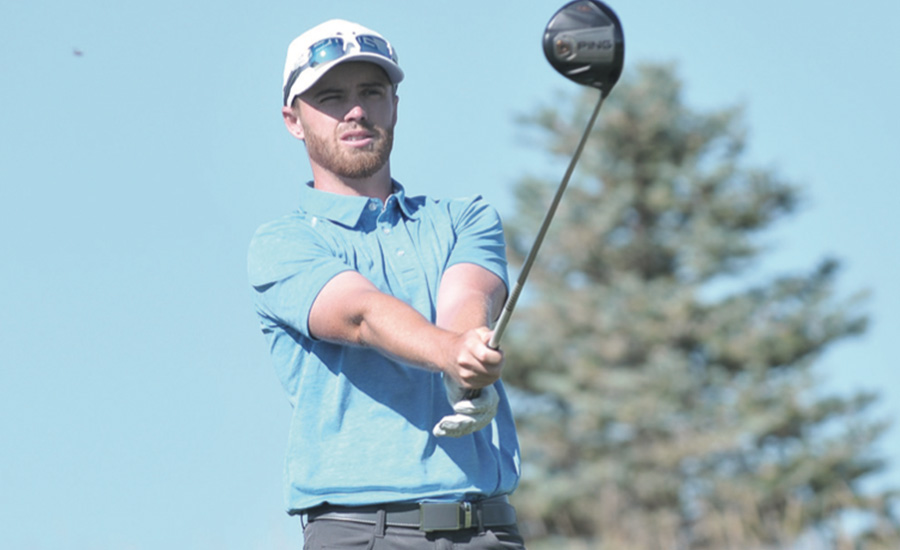 Both golf elites and up-and-comers will make the 2020 CoBank Colorado Open at Green Valley Ranch one of the best events of the season.
FOUR PLAYERS FINISHED in a tie for 19th place at the PGA TOUR's 2020 restart, last month's Charles Schwab Challenge. Earning a tick under $100,000 for the week, they likely left Fort Worth, Texas disappointed with their financial recompense.
Chances are, that won't be the sentiment expressed on July 26, when, following the final round of the CoBank Colorado Open, the 2020 champion will happily accept a check for that same amount.
"It's my biggest win, and probably the most memorable experience I've had in golf," says Sam Saunders, who, after finishing second in 2018 (despite shooting a final-round 60), returned to Green Valley Ranch last year and won the championship.
But just as important as the money, Saunders says, was the knowledge that his game was steady enough to win in a field that often features names more accustomed to indeed being on PGA TOUR leaderboards. That will certainly be the case this year. The 2018 champion, Dru Love, son of golf legend Davis Love III, will be back after missing last year's tournament. Also in the field is Chris DiMarco—as in the savvy PGA veteran who has three PGA TOUR wins, along with three second-place finishes in major championships. That of course famously includes the 2005 Masters when a miracle chip by Tiger Woods was likely all that stood between DiMarco and the green jacket ceremony in the Augusta National clubhouse.
DiMarco, who now makes Colorado his home, along with another longtime resident, Shane Bertsch of Parker, may be among the star attractions this year, but there are scores of eager—and talented—players ready to make a name for themselves by besting them over the three-day event. That list would have to include Sahith Theegala. Last year, in an abbreviated 2020 season at Pepperdine, Theegala was the collegiate player of the year and was named an All-American for the third time.
Theegala was scheduled to make his professional debut earlier this month at the PGA TOUR'S Rocket Mortgage Classic in Detroit.
"It could arguably be our best field ever," says Kevin Laura, the chief executive officer for the Colorado Open Golf Foundation. "I'm only hesitant to say it is for sure, because back in 1978 (when the U.S. Open was played at nearby Cherry Hills Country Club), we had 35 major championship wins in it."
One of the attractions this year is just providing players an outlet to compete in the wake of the novel coronavirus. While the PGA TOUR, along with its minor-league feeder Korn Ferry Tour, have indeed resumed their schedules, players who were looking for opportunities to test their games against other similarly skilled talents were likely to jump on the chance to come to Colorado.
"There are so many players who were displaced because of the pandemic; they might not have otherwise looked at us—they would have been playing in other, higher-level events," Laura said. "The guys who would have to shoot a 62 or 63 in Monday qualifying to get into a Korn Ferry event are coming here to play."
Last month's CoBank Colorado Women's Open was played without fans, each player was basically allowed a "gallery" of three people, including a caddie. In addition, they had to ride carts during their rounds, because with social distancing, shuttles couldn't be used to bring them back to the clubhouse in the event of weather delays.
On the two such occasions when that happened last month, the players had to adjourn to their cars out in the parking lot as opposed to the clubhouse, and when play resumed they returned directly to the course and picked up where they left off, without the benefit of a warm-up session.
The tournament also featured dedicated volunteers who pulled flags at each hole as well as raked greenside bunkers. At press time, Laura and tournament organizers were uncertain whether the same measures would be in place for the men's tournament this month, saying they were awaiting guidance from Colorado Governor Jared Polis and Denver Mayor Michael Hancock.
The hope is, of course, that by the time of the CoBank Colorado Senior Open, August 26-28, also at Green Valley Ranch, is played, we'll be well on our way to a "new normal" that includes, if not handshakes, galleries of fans.
Such was the case last year, when Britt Pavelonis of Harrisburg, Ill. went wire-to-wire, winning the tournament with a score of 14-under-par, 202. Pavelonis is expected to return to defend his title; while there's no word on whether DiMarco, now eligible for Champions Tour play, will compete, there has been an early commitment from Jeff Gallagher. A one-time PGA TOUR player, Gallagher is the younger brother of Jim Gallagher, a five-time tour winner.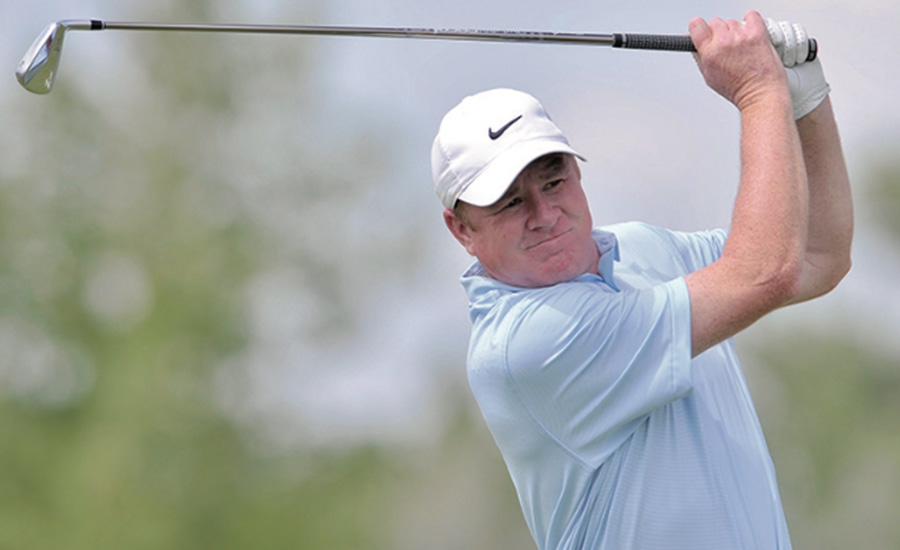 ---
This article was also featured in the July 2020 issue of Colorado AvidGolfer.
Colorado AvidGolfer is the state's leading resource for golf and the lifestyle that surrounds it, publishing eight issues annually and proudly delivering daily content via coloradoavidgolfer.com.