Introducing four new balls (seven, really) at four different price-points.
There are nearly 25 million of us in America swatting hundreds of millions of 1.68"-diamater balls around manicured, green spaces every year, and not one of those balls can satisfy the demands of every single golfer. There are some of us who need their ball to fly high; others who prefer a lower trajectory; some who'd rather their ball stopped a little quicker on the green; some (well, most) who insist it fly further; some who would rather it felt softer and gave them feedback while others who want it to remain stable in the wind or reflect their skill at shaping shots. And, of course, there are plenty of golfers who couldn't care less what their ball does as long as it's round and chea…affordable.
Ball manufacturers have a handful of variables to play with – materials, number of layers, width and firmness of each layer, compression of each layer, dimple pattern on the cover, number of dimples, etc. to manipulate the characteristics of each ball and produce something that a segment of the market will buy.
Titleist Velocity and TruFeel
Titleist is known primarily for making a ball(s) that fits the game of better players, one that it says (sales numbers and tournament ball-counts tend to back up its claims) gives the best combination of distance, feel, control and spin available. That ball is not inexpensive. However, it also makes a ball for golfers mostly concerned with hitting it far. Feel, control and spin are all well and good and these players won't say no to them…unless, of course, they have to sacrifice distance. Then it's no good to them.
As the name suggests, Titleist's Velocity ball is made to maximize ball-speed and, in turn, distance. Like all balls whose main purpose is to travel as far as possible, it comprises two layers – a large core and the cover. The higher the core's compression the greater the ball-speed, so while the Velocity has always had a high-compression core since it first appeared in 2012, five generations ago, the compression of the LSX core inside the 2022 version is slightly greater than that of its predecessors.
With the firmer core comes a softer NaZ+ cover which helps you generate a little more spin around the green. That should help you with chips, pitches and bunker shots. Though the cover is softer, the 350-dimple octahedral pattern cover is familiar and designed to make the ball fly high which serves two purposes – increase your carry distance and bring your approach shot down from a steeper angle thus helping it stop a little quicker after landing.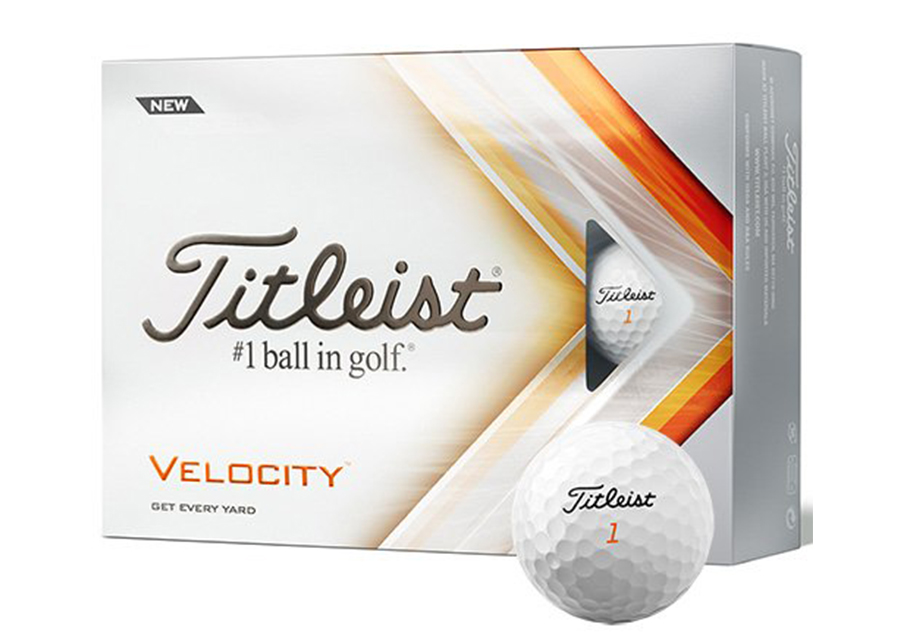 $30/dozen
Colors – White White available now; orange, green and blue versions coming in October.
As well as the Velocity, Titleist is introducing the new TruFeel. The softest of the company's golf balls, the TruFeel features a soft, but very large (1.6") core – the increase in size to add a little ball-speed. The 376-dimple (Tetrahedral Dimple design) TruFlex cover is a little softer than in the past for better feel.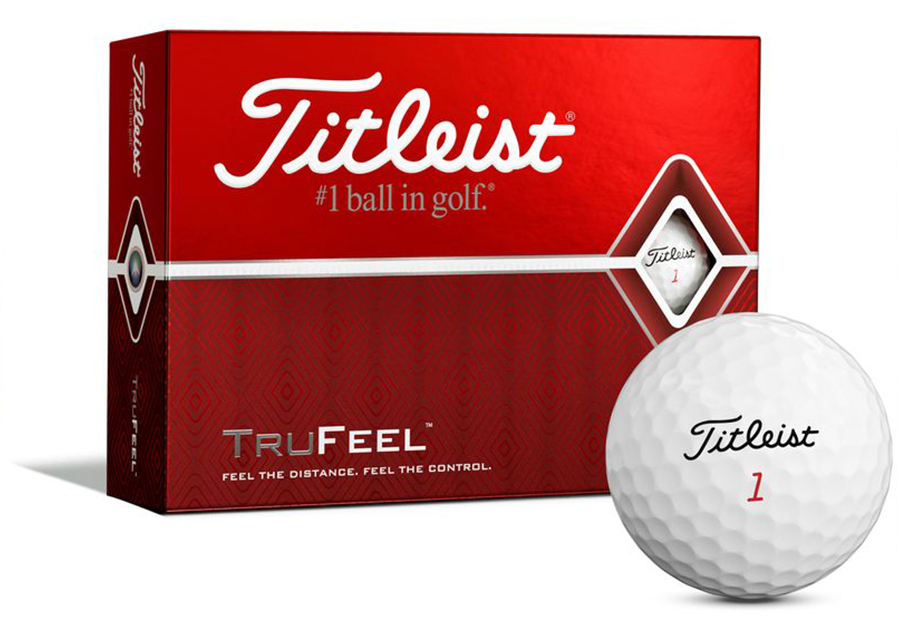 $25/dozen
Colors – White and Yellow
White and Yellow available now. Matte red coming in October.
titliest.com
Srixon Q-Star Tour
The Q-Star Tour has always been a curious ball, not entirely sure what it wants to be. Though certainly not a discount distance ball, it's not quite a Tour ball either even though it probably performs closer to its premium Z-Star and Z-Star XV stablemates than it does the standard Q-Star. With the greatest of respect, let's call it a Tour-lite ball.
The Q-Star Tour has proven very popular in its three previous generations, offering golfers not quite willing to part with $45 or more for a dozen Brooks Koepka/Hideki Matsuyama-endorsed balls a very decent combination of distance, feel and spin.
The Q-Star Tour features three layers, the innermost of which is called FastLayer and gets gradually firmer as you move out from the center. That objective, says Srixon, is to produce a very desirable mix of good ball-speed and distance with a soft feel.
Then comes a firm, though softer than in years past, mantle layer. The softening should improve its feel and create a little extra greenside spin. And finally a very thin urethane cover with 338 dimples which is designed to create very little drag thus improving the ball's aerodynamics and increasing distance. And it's covered in Srixon's Spin Skin with SeRM coating that creates greater friction between your wedges and the ball meaning more greenside spin.
The 2022 Q-Star Tour is much like the 2020 Q-Star Tour. The changes are minimal and might not necessarily be perceived all that quickly by some enthusiasts. But that softer mid-layer will probably appeal to many.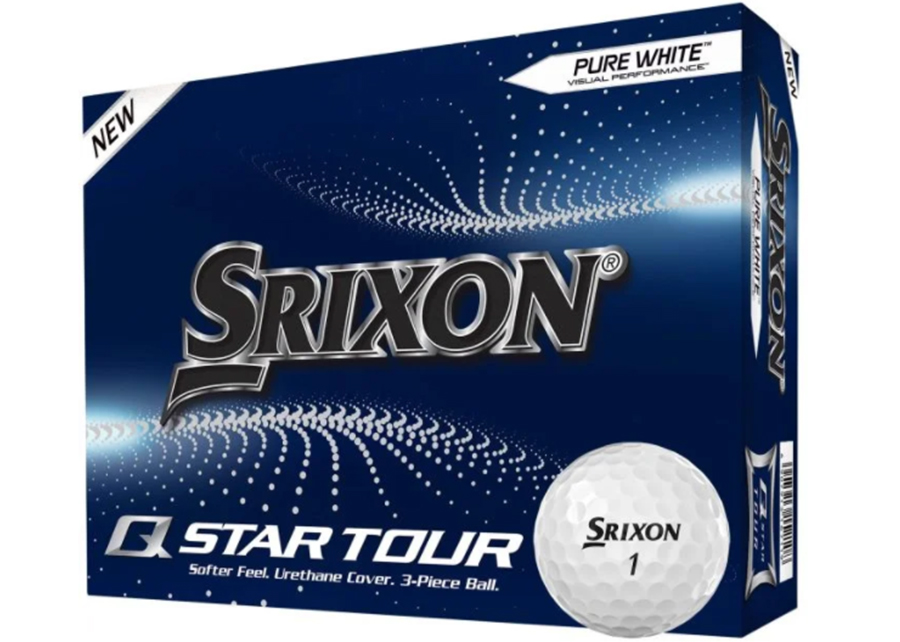 $35/dozen
Colors – White and Yellow
Available – Now
srixon.com
Bridgestone Tour B
Bridgestone's 2020 Tour B line introduced us to the concept of impact science and impact modifiers – a material added to the urethane cover that, Bridgestone said, increased distance for drivers and longer clubs while enhancing greenside spin with shorter clubs.
The formulation for the impact modifier in the 2020 line was the same across each of the four ball models. Bryson DeChambeau and Tiger Woods loved it so much they requested Bridgestone speed up production a little. It was optimized for DeChambeau's Tour B X and Wood's Tour B XS before eventually coming to the line's two other models – the Tour B RX and Tour B RXS.
In 2022, after considerable experimentation and testing by Bridgestone scientists, the company is releasing four Tour B balls with unique impact modifiers designed for each of the four models. The Reactiv cover has become ReactivIQ, the objective being to increase distance for all swing speeds and improve greenside spin characteristics for all swing types while the rest of the three-piece ball (core and mantle) essentially remains the same.
DeChambeau has had the Tour B X in the bag for a few weeks now. Built for someone who swings a driver faster than 105mph (a category for which DeChambeau qualifies quite handily), it is designed to fly on a slightly flatter trajectory while producing more spin around the green. Bridgestone says tests involving 15-yard (the distance from which most golfers are likely to get up-and-down) pitch shots produced almost 300 rpm more spin – not an insignificant number for so short a shot.
The Tour B XS which Woods played at the PNC Championship in December when he and son Charlie finished second, two shots behind John Daly and his son, is likewise designed for a player with fast clubhead speed. But, says Bridgestone, it will make the ball spin more and consequently fly a little higher. It also deflects less on slower swings producing less speed – something Woods wanted so he could get a little more aggressive with pitches and chip shots.
The Tour B RX and Tour B RXS are designed for slightly slower swingspeed players (Lexi Thompson plays the Tour B RX) and should spin a little more around the green than their predecessors. Thanks to other changes in the cover formulation, the Tour B RXS should also carry a little further than the 2020 version.
$50/dozen
Colors – White and Yellow
Available – Pre-order now; at retail February 18th
bridgestonegolf.com
---
For more on the latest and greatest gear in golf, visit our GEAR PAGE.
Colorado AvidGolfer Magazine is the state's leading resource for golf and the lifestyle that surrounds it, publishing eight issues annually and proudly delivering daily content via coloradoavidgolfer.com.
Follow us on Twitter, Facebook and Instagram.