Limited production. That designation, designed to prompt swift, decisive decision making, 
takes on tangible form in the M2 C
S.
By Isaac Bouchard
This is the "run out special" for the outgoing 2-series. Only 500 were slated for the US and rumor has it that, due to COVID, only about 400 ever made it Stateside. And while there will certainly be an equivalent version of the new 2, thus far reception to its style isn't overwhelmingly positive. The M2 CS however, certainly didn't disappoint in person. The flared fenders, housing gorgeous, light gold-colored, cross-spoke alloys, wrapped in track-spec rubber and housing massive, carbon ceramic brakes, where an immediate turn-on. The color, Misano Blue Metallic, was really groovy. When it was cloudy outside, the blue appeared fairly innocuous, but once Colorado's sun made an appearance, the pearl flakes popped, emphasizing all the complex forms of the M2 CS' hood scoops and cooling vents. Inside, things weren't quite as beguiling. Quality of material was appropriate to a vehicle that cost $50-60k, not one knocking on the six-figure door. The seats, with their massive bolsters and cut-away backsides, along with the carbon center console and some lovely, synthetic suede details, were Uber-cool, but that wasn't enough to distract from the overall sense of entry-level BMW—which, of course, is that the CS is based upon.  
Personally, I love the idea of taking a fairly pedestrian car to the outer limits of performance; I've done it with cars I've owned in an amateurish way, and the M2 CS might be considered the ultimate, professional Germanic expression of the same philosophy. Foremost is the use of the ultimate inline six, a 444hp masterpiece liberated from the M3/M4; it produces the kind of torque previous generations of M car can only dream of, 406lb-ft, and while there is a manual transmission option, the choice I'd make is the precise, hardcore DCT twin-clutch gearbox. Its seven ratios, channeling inline six's output through the legendary M Diff, mean even someone as ham-fisted as me can slide the M2 CS with abandon. Of course, the adjustable, coil-over dampers (which allow the owner to adjust compression, rebound and even ride height) are integral here. Steering feel is old-school BMW, by which I mean superb. So too the brakes, which are massively powerful, easily modulated and—being ceramic—fade-free. So, all the components are present and accounted for. M2 CS ride quality, due to the sophisticated damping, was actually quite good, and its decorum wasn't too bothered by road or wind noise. About the only knock that can be made on it dynamically is that it doesn't come alive or telegraph its greatness at normal or even immodest speeds. It really thrilled only if you really, really got after it, and while this BMW is certainly is big, dirty fun, playing with it like that can expose you to censure from law enforcement or even other, irate drivers. But hey, that is life in these modern times, especially in an urban landscape, and is not limited to this one performance coupe. The M2 CS is a car that needs an autocross or track day to really shine; owners who use it in that way will get to feast on the whole enchilada: its thrills, its looks and its engineering acumen.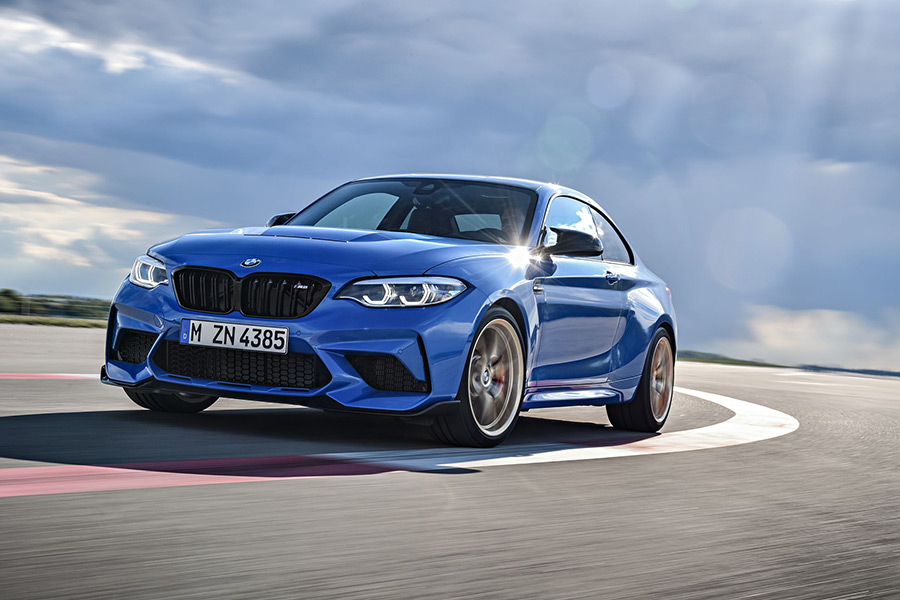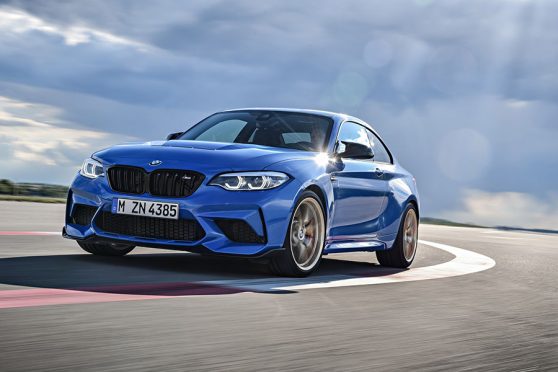 EPA Ratings: 19/16/23mpg 
0-60mph: 3.4sec 
Price as tested: $96,545 
4.5 Stars 
Here is what BMW has to say. 
---
Contact Isaac Bouchard for help saving time, money and hassle when buying or leasing one at isaac@bespokeautos.com
Colorado AvidGolfer Magazine is the state's leading resource for golf and the lifestyle that surrounds it, publishing eight issues annually and proudly delivering daily content via coloradoavidgolfer.com.