Empire of the Sun
While golf is the focal point, in Arizona, there's more to life than links.
WE-LIKE-Y
In July, PHOENIX Magazine named We-Ko-Pa the best golf course in town. In August, Golfweek named the resort's Saguaro course (pictured) the best public course in Arizona—for the 13th time in the last 14 years. That layout was designed by Bill Coore and Ben Crenshaw, the duo behind Colorado Golf Club. Saguaro was designed as a more "traditional" course, with holes following the natural movement of the land, while the other 18 holes, the Cholla course (designed by Scott Miller), is considered the quintessential target- style desert golf course. Whichever path you choose, you'll undoubtedly end up in blissful golf splendor and a memorable experience. wekopa.com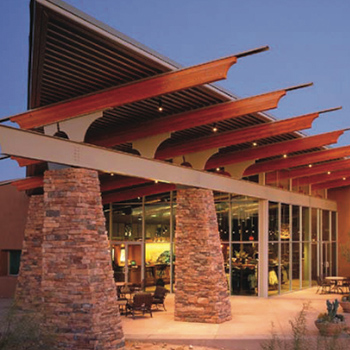 SOLID FOUNDATION
For some, the clubhouse at We-Ko-Pa might be as impressive as the two golf courses. Inspired by the Yavapai culture, the space features stylized detailing and is oriented to take advantage of the many spectacular views of the McDowell Mountains, Red Mountain, Four Peaks and the Superstitions. wekopa.com/clubhouse

A WORTHY CAUSE
The Yavapai Indian Foundation provides philanthropic support to the Yavapai Nation and its People. The Foundation's main focus is to preserve the Yavapai heritage, culture and language through ongoing initiatives: encouraging healthy lifestyles; contributing to educational programs; building an assisted living center for the elderly; a new youth gymnasium and swimming pool; and many other worthy causes. In December, the Foundation will hold its annual charity golf tournament on the Saguaro course at We-Ko-Pa. fmyn.org

ROOMS AND DEFINITELY NOT BORED
The Fairmont Scottsdale Princess offers 750 richly appointed guest rooms, including two Presidential Suites, 66 Fairmont Gold Rooms and 122 Casitas. All accommodations throughout the hotel have well-defined living and work areas, terraces, refreshment centers and oversized luxury bathrooms. scottsdaleprincess.com
From an innovative fusion of Asian and Latin flavors at Toro Latin Restaurant & Rum Bar to La Hacienda, the best Mexican cuisine in Scottsdale (under the direction of Richard Sandoval, the Father of Modern Mexican Cuisine), there are multiple options available for you to experience the very best in fine dining. scottsdaleprincess.com/dining

MAKE SOME NOISE
The PGA TOUR's Waste Management Phoenix Open, with galleries regularly topping 40,000 spectators, is unquestionably the most raucous stop on the professional circuit. The good news is that you won't have to face a gauntlet of hecklers when you play the par-3 16th hole at the TPC Scottsdale Stadium Course, located adjacent to the Fairmont Scottsdale Princess resort. The better news is that it isn't your only option for great golf—you can also hit the TPC Champions course as well as the 36 holes at the Greyhawk Golf Club. tpc.com/scottsdale

SPA DAY
Visitors to the Fairmont Scottsdale Princess can get away from it all, while getting away from it all, at the Well & Being Spa. From the exhilaration of FloatFit Yoga to the tranquility of a customized aromatherapy massage and the motivating kick start of a new, evidence-based approach to nutrition and exercise, you'll always go home feeling energized, enlightened and empowered. Packages available throughout the fall and holiday season. scottsdaleprincess.com/spa
PITCH A FIT
Well & Being Spa's robust fitness offerings and personal training are designed to cater to the wants and needs of every level of fitness. Whether it's Aerial Hammock Yoga, Booty Barre or Bungee Fitness, you'll find a way to kick start a healthy new routine or take your "weekend warrior" approach to the next level. Private Fitness Classes are also available. scottsdaleprincess.com/spa
THE HEARD MUSEUM
The Heard Museum in Phoenix is home to one of the most extensive collections of American Indian art in the U.S. and features some 40,000 fine artworks and cultural artifacts, with a focus on tribes of the Southwest. The museum is currently featuring Larger Than Memory: Contemporary Art From Indigenous North America. The exhibit centers around works produced in the 21st century, highlighting the significant contribution Indigenous artists have made and continue to make to broader culture from 2000 to 2020. heard.org
UPRISING
Wild Rising by Cracking Art is the newest art exhibition at Desert Botanical Gardens in Phoenix. This installation is a more-than-1,000 animal sculptures art exhibit made from colorful and recyclable plastic and addresses global and local sustainability and conservation issues. dbg.org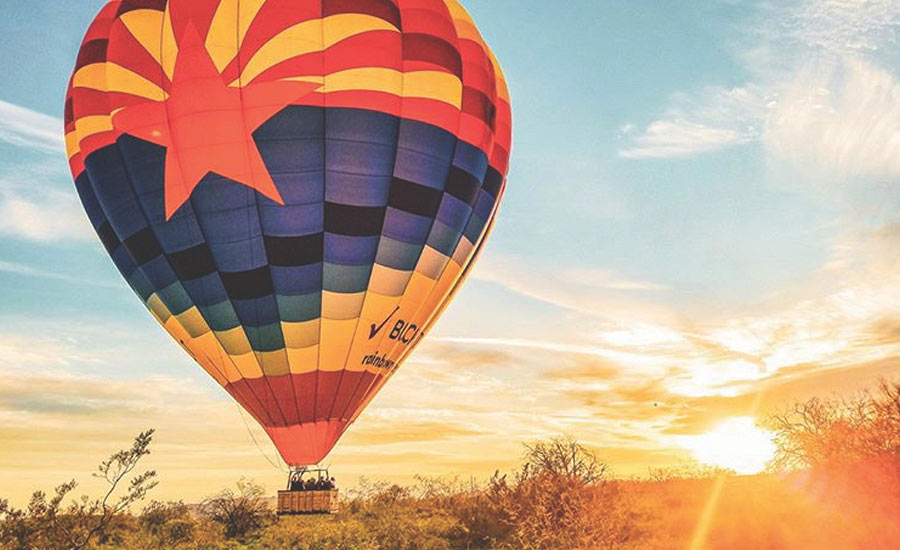 SUNRISE, SUNSET
Rise above Arizona's Sonoran Desert while being captivated by never-ending vistas—all while relaxing in a hot-air balloon. Rainbow Ryders, offers public and private tours, both at sunrise and at sunset. After your excursion (flight time is about 45 minutes to an hour), celebrate with a Prickly Pear Mimosa. Please check for updates on the latest COVID-19 safe practices. rainbowryders.com

FOOD TO MATCH A BOLD TRADITION
The Charro horsemen of Mexico date back to the start of the nation's War of Independence in 1810. Today, charros are recognized by their distinctive dress, often on display in charreria—best described as a mix of rodeo skills and dressage, with riders showing traditional competitive roping and ranch skills. Now, as was the case back then, these cowboys loved to eat—which is the inspiration for Charro Steak in Tucson, where the family owners have been in the food industry for almost 100 years. Join them to experience the "Nueva Leyenda"… The New Legend. charrosteak.com

LIVING YOUR BEST LIFE IN SCOTTSDALE
What exactly is Bevvy in Old Town Scottsdale—a swanky gastropub featuring handcrafted meals? A sports bar, packed with televisions airing nonstop athletic action? An off-track betting site offering races from around the world? Yes! bevvyaz.com
If you've ever hankered for some hearty New England fare amidst the Arizona desert, you're in luck—The Montauk features lobster rolls, fish tacos—and of course—clam chowdah. Weekday and weekend brunches are also offered. themontaukaz.com
Long one of the go-tos in Scottsdale, Talking Stick Resort, offers 36 holes of golf (with a Topgolf nearby) big- name entertainment and gaming. talkingstickresort.com

GRAND DESIGN
Closed for much of the year because of the pandemic, Taliesin West, the winter home of master architect Frank Lloyd Wright, was slated to reopen in mid- October. The residence (and desert laboratory) was established in 1937 and diligently handcrafted over many years into a world unto itself. Tours are available (reservations recommended). franklloydwright.org

MINI-ME
In Tucson, The Mini Time Machine Museum of Miniatures' collection of miniatures includes over 500 antique and contemporary dollhouses and roomboxes, while featuring special exhibitions. theminitimemachine.org
---

COURSE SPOTLIGHT
FOUR AMAZING TROON GOLF COURSES, ENDLESS AMOUNTS OF FUN!
Tee it up on the best courses to play less than a day's drive away (A special advertising section by Troon Golf)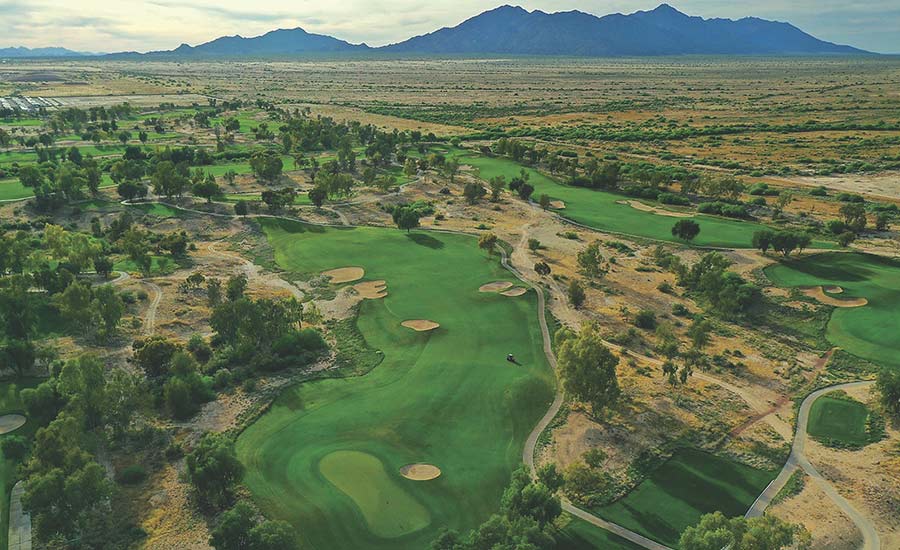 AN AK-CHIN YOUR HEART
Discover why Southern Dunes is a perennial must-play.
Although nestled in the desert, Ak-Chin Southern Dunes really plays more like a links-style course. Brian Curley and Lee E. Schmidt are listed as the designers but Masters champion Fred Couples served as a consultant on the project. The course underwent a renovation in 2014, which was designed to make it more "player-friendly"— to wit: the bunkering was reduced by 83,000 square feet, and the par-3 17th, once an approximate 240-yard blind shot, was shortened to just over 200 yards. Another nice touch was the addition of "Golf's version of a bunny slope." The practice area, #miniDunes, is designed to appeal to a younger crowd. akchinsoutherndunes.com

SACRED LAND
The Ak-Chin Indian Community owns the 320 acres that houses Ak-Chin Southern Dunes. Part of its original May 1912 reservation, the community lost the land as the result of an executive order later that year. It was reacquired almost 100 years later, in 2012.

TRUE NORTH
Pinnacle or Monument, Troon North is still the desert standard-bearer.
Thirty years ago, Tom Weiskopf came upon a piece of land that he said was so good, "anybody could have (designed them) and had them turn out pretty good." Of course, the former British Open champion was being modest. From paying homage to his predecessors in golf design (the opening hole on the Pinnacle course is a 392-yard par-4 called "Mackenzie"— named for architect Alister MacKenzie, who designed Augusta National), to "The Monument," the impossibly large boulder that challenges players off the tee on the 566-yard, par-5 third hole that inspired the facility's second 18, Troon North Golf Club, designed with Jay Morrish, may well be Weiskopf's magnum opus. troonnorthgolf.com

THE EAGLE HAS LANDED
That is, if you can successfully navigate the greens at Eagle Mountain.
The newcomer to Eagle Mountain Golf Club may well be heartened by a quick glance at a scorecard that shows a tantalizing length of about 6,800 yards from the tips. However, visions of course records will likely become so many delusions of grandeur before long—most likely at the first misplaced approach shot. The challenge at Eagle Mountain comes from its immaculately-manicured greens, which feature multiple tiers and rolling contours. If you want a course where you can come out and channel your inner Loren Roberts, showing your friends that you're indeed "The Boss of the Moss," then Eagle Mountain may well be the place for you. eaglemtn.com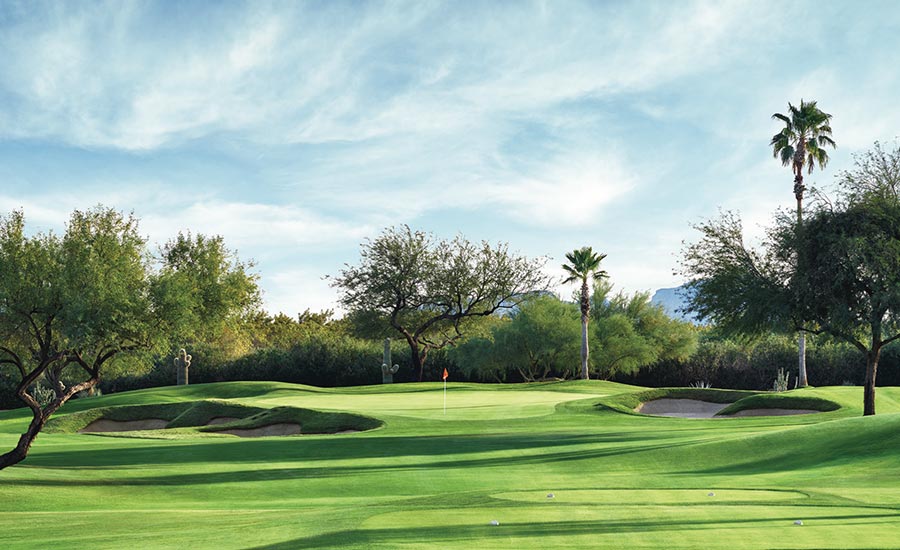 RIVER OF DREAMS
Rio Verde—golf and a lifestyle that will make others green with envy.
The two 18-hole Tom Lehman-designed golf courses at Rio Verde stand as centerpieces of a vibrant community and together, they make up one of the best- kept secrets in the Valley of the Sun. The courses, Quail Run and White Wing, play to only about 6,600 yards from the tips, but the abundance of elevated greens, with subtle contours and shaved down edges, creates its own particular challenges. Then again, living a peaceful, relaxed life is the idea behind Rio Verde—why should playing 18—or even 36—holes of golf be any different? rioverdearizona.com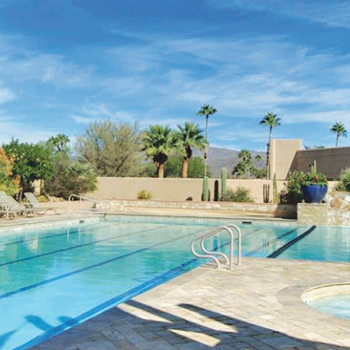 A NEW WAY OF CLUBBING DOWN
Located in the McDowell foothills next to Tonto National Forest, there's much more than golf to Rio Verde. The facility also features clubs for hikers, bikers and horse lovers, as well as an art studio. It also recently completed a $3.75 million clubhouse renovation.
OTHER GETAWAYS TO VIEW
---
This Getaways article was also featured in the Fall issue of Colorado AvidGolfer.
Colorado AvidGolfer is the state's leading resource for golf and the lifestyle that surrounds it, publishing eight issues annually and proudly delivering daily content via coloradoavidgolfer.com.