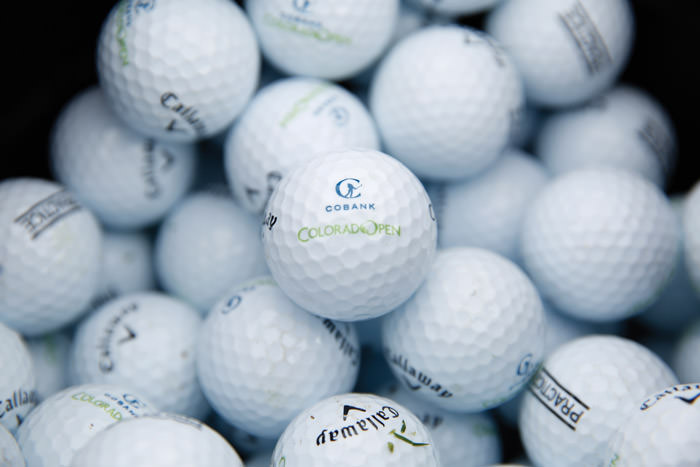 Every player in this year's CoBank Colorado Open field should thank four-time PGA Tour winner and NBC golf analyst Notah Begay for playing in last year's championship. Although Begay and former Ryder Cup team member Chris Riley each missed the cut by a stroke, Begay raved about the course to Green Valley Ranch Golf Club Owner and Colorado Open Foundation Founder Pat Hamill, remarking that a bigger purse would bring in players like him and Riley and elevate the event's profile.
"Now look where we are," said Kevin Laura—the CEO of the CoBank Colorado Opens and The First Tee of Green Valley Ranch—during a March press event to announce the Open would double its purse to $250,000, making it the largest prize of any state open in the country.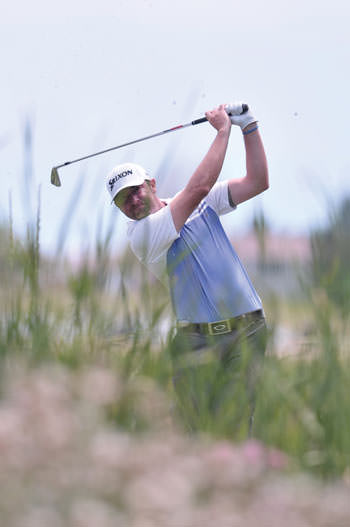 Moreover, the winner would pocket $100,000, more than quadruple the $23,000 payday of 2015 champion Jimmy Gunn, who plans to take off from the Web.com Tour to defend his title.
Other registered former champions include Zakhai Brown (2013), Wil Collins (2005), Ian Davis (2014), Jonathan Kaye (1996), Nathan Lashley (2010), Scott Petersen (2000), Ben Portie (2011), Derek Tolan (2009, 2012), Dustin White (2006) and Mike Zaremba (1995).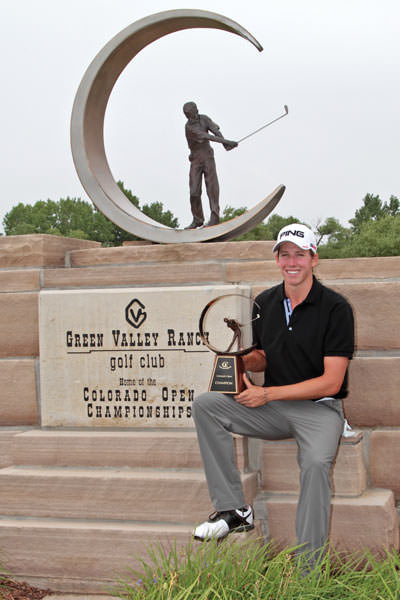 The field won't include Begay and Riley, but it will feature Tour winners Keith Clearwater, DJ Brigman, Parker McLachlin and two professionals who competed in this year's U.S. Open—Andy Pope and Australian Aron Price. And let's not forget 2016 CoBank Colorado Senior Tour winner John Ross, who has played on both the PGA and Champions tours.
The purse increase will propel one of the premier state opens in the nation "to a whole new level," Laura says. "We look forward to putting on the best open in our tournament's history."
The doubling of the Colorado Open purse for 2016 coincides with the first year of CoBank's five-year title sponsorship of the men's, women's and senior's championships. In addition to the obvious brand exposure, the state's largest Colorado-headquartered financial institution chose to align itself with the state's most prestigious golf championship because of the Colorado Open Golf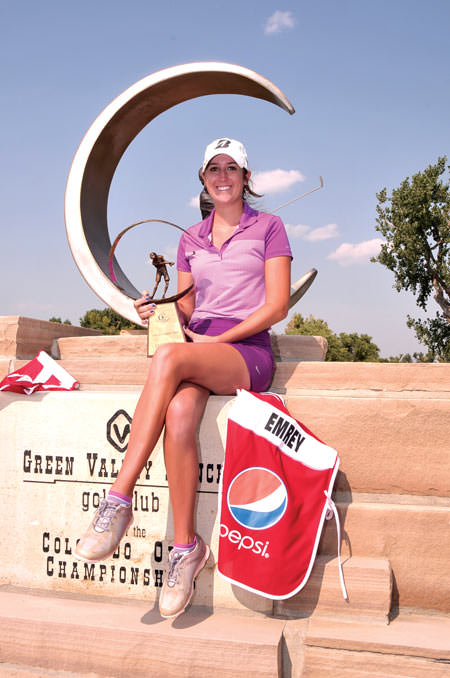 Foundation's strong support of The First Tee of Green Valley Ranch program, which uses golf to promote integrity, respect and perseverance among youth.
"We're committed to giving back to the community here in Denver," CoBank CEO Bob Engel said, "and this sponsorship offers us another powerful way to do that."
CoBank, however, did not provide the entire $125,000 purse increase. Nor did the money come solely from increased entry fees.
It came from individual and corporate donors. Eight sponsors in particular stepped up and contributed $10,000 apiece: Duffy Companies, the Eberl Family Foundation, First Western Trust, GolfTEC, Highstreet IT Solutions, Hill Petroleum, Oakwood Homes and Precision Building Solutions.
The Colorado Open Golf Foundation's connection to The First Tee of Green Valley Ranch made the decision to donate easy for Kirk Eberl, head of the Eberl Family Foundation, which he and his wife Grace set up after he sold his successful independent adjustor firm.
"I liked what we saw when we visited The First Tee," Eberl said. "To see what they do with their program, how they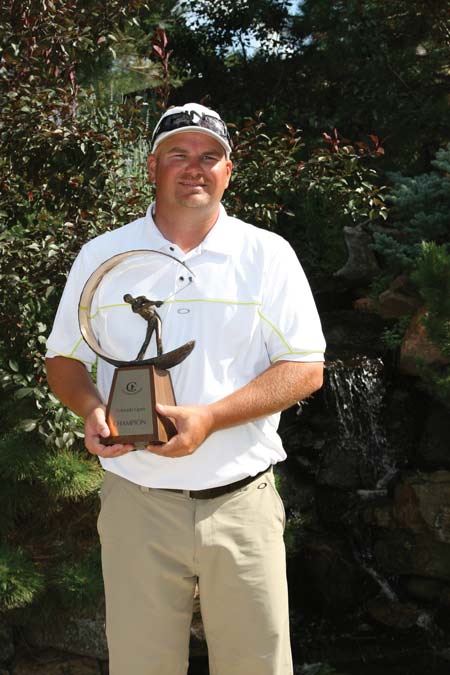 expose kids to golf and all the values it teaches—especially underprivileged kids who would otherwise never have been exposed—was inspiring. They learn respect for themselves and the people and places around them."
Jay Small, the president of Precision Building Systems, seconds that emotion. Small has sat on the Colorado Open Foundation Board for seven years and his company has framed the homes surrounding Green Valley Ranch.
"We are committed to the community," he said. "We are as invested in it as (the developer) Oakwood Homes is. Pat Hamill deserves all the credit. A bigger purse means we can attract better  players, who will draw more spectators and expose them to what The First Tee of Green Valley Ranch is doing."
"We could not be more pleased to see such strong support for the open from other sponsors in the community," CoBank's Engel said. "The open is an important institution with a proud history in the state of Colorado, and it is very gratifying to see it achieve such positive momentum."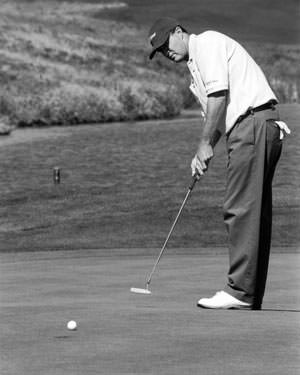 ---
Ross, Like a Boss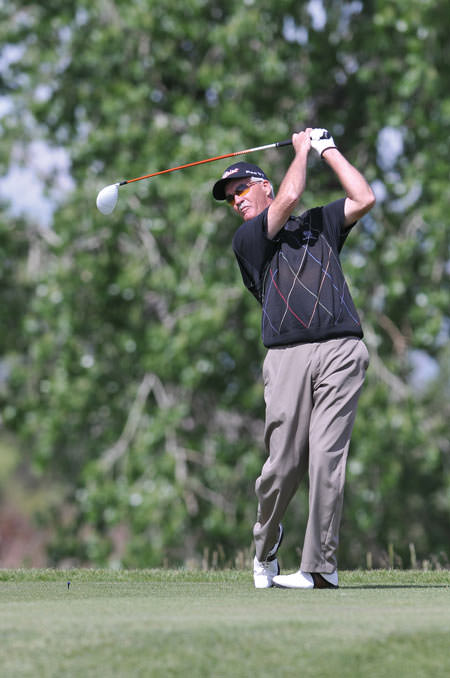 John Ross, the former PGA Tour player currently on the Champions Tour, won the first Colorado Open of any kind sponsored by CoBank—the 2016 CoBank Colorado Senior Open. After finishing second to Arizona's Greg Bruckner last year, Ross fired a 10-under 206 to take the three-day event, held June 1-3 at Green Valley Ranch Golf Club. He finished two shots clear of Loveland native Chris Starkjohann and three ahead of two-time PGA Tour winner Keith Clearwater. Ross took home the $8,500 first place prize against the strongest field in the history of the championship. He also earned an extra $1,000 for being top super-senior player (60 and older). Moreover, his victory exempted the 64-year-old West Virginian into this month's CoBank Colorado Open.
---
Visits from the Pros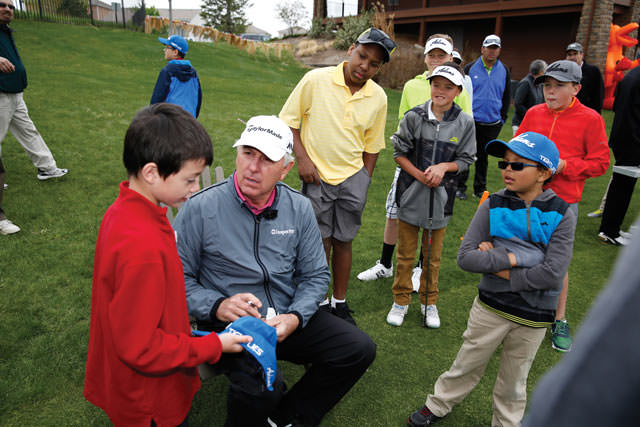 On May 29, about 150 people—many of them kids from various Colorado First Tee chapters—showed up at Green Valley Ranch for a CoBank-sponsored kids clinic with World Golf Hall of Famer Hale Irwin. The inspiring event, in which the Boulder native provided avuncular wisdom on golf and life, was the first of three such appearances by TFT ambassadors this summer.
Three-time PGA Tour winner Ryan Palmer will appear on July 8, while popular 2010 U.S. Women's Open champion Paula Creamer will do a girls-only clinic August 29.
"Just as a tee supports the ball so you can lift it and fly it a little farther down the fairway, The First Tee works the same way," Creamer says in a commercial. "Instead of lifting golf balls it lifts young people. It teaches them values like perseverance, confidence and judgment—values that will help them fly and go a little further in life."
---
Sherry's Shot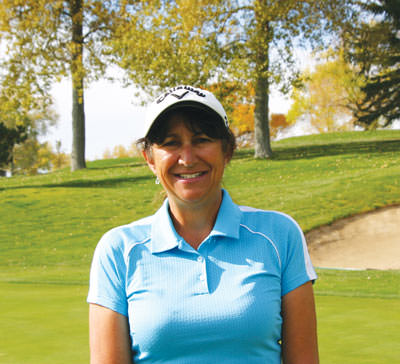 The purse increase isn't the only groundbreaking occasion at this year's CoBank Colorado Open. Colorado PGA professional Sherry Andonian will become the first woman to compete in the event in its 53-year history. Andonian, an instructor who has competed on the LPGA Tour, finished seventh on the Section's points list in 2015, earning her an exemption into this year's event. She missed the cut in June's CoBank Colorado Senior Open and also plans to play in August's CoBank Colorado Women's Open. If all goes according to plan, she'll be the first to accomplish that trifecta.
---
Women's Days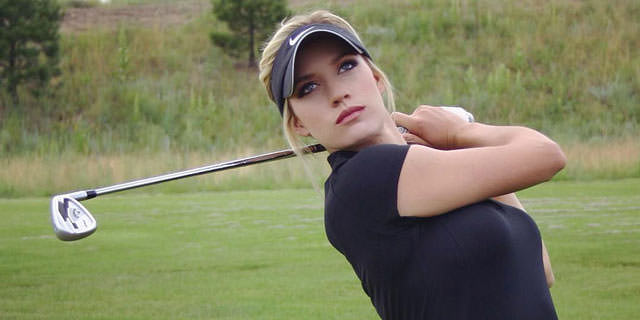 Although the entry deadline isn't until August 3, the field looks promising for the CoBank Colorado Women's Open at Green Valley Ranch Golf Club August 31-September 2. Among the early registrants are current Colorado Junior Amateur champion Mary Weinstein and 2012 5A High School champion Mackenzie Cohen. Two-time reigning CWGA Player of the Year Jennifer Kupcho expects to get a release to play before her sophomore year starts at Wake Forest, while Paige Spiranac, winner of the 100th CWGA Match Play and cover subject of Golf Digest's May issue, anticipates playing as well.
---
For information and updates about the CoBank Colorado Opens, Colorado Open Foundation and The First Tee of Green Valley Ranch, visit coloradoopen.com
Colorado AvidGolfer is the state's leading resource for golf and the lifestyle that surrounds it, publishing eight issues annually and proudly delivering daily content via coloradoavidgolfer.com. Follow us on Twitter, Facebook and Instagram.
This article appears in the July 2016 issue of Colorado AvidGolfer.