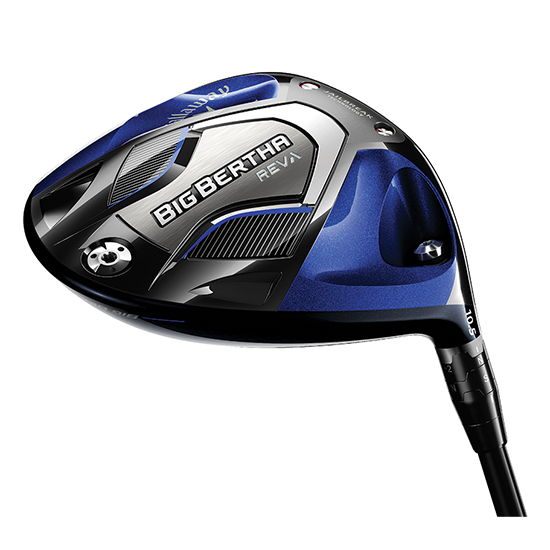 The number of women playing the game now suggests the industry should be making more women-friendly equipment. Callaway's new Reva line will help fill the gap.
By Tony Dear
There are six million female golfers in the US—about 24% of the country's total, and a little over 40% of those whose play is limited to driving ranges and other off-course venues such as TopGolf are women (source – National Golf Foundation). In line with those national statistics, our records show 25% of visitors to this website are female. Clearly then, we don't do enough reviews of women's equipment.
To be fair though, how much women's equipment is there? If one in every four golfers, or thereabouts, is a woman, shouldn't every fourth story about newly-released equipment be about… women's equipment?
A quick internet search reveals that while most companies do offer women's clubs, most of them are scaled down versions of the flagship product which, let's face it, does make sense. Until a couple of weeks ago, we knew of just two manufacturers that made women-specific lines – clubs designed expressly for lady golfers with their own R&D and unique cosmetics—Ping which introduced its G Le2 family in July 2019, and Tour Edge which actually has three distinct women's sets—Bazooka, Moda Silk, and Lady Edge.
They were joined mid-August by Callaway which certainly makes women's versions of its familiar models—Epic, Epic Flash, and Mavrik, but which has come out with an entirely separate line aimed specifically at women golfers or, as MyGolfSpy correctly pointed out last year, golfers who are women. Something for manufacturers, indeed all of us, to think about is if we no longer refer to the red tees as the 'Ladies' Tees' but instead the 'Forward Tees', isn't it about time we also replaced 'women's clubs' with a less biologically-determined, more size/proficiency-based descriptor such as 'Bantamweight clubs' (yes, a bantam is a small chicken which doesn't sound terribly appealing, but in boxing a bantamweight is any boxer that weighs between 112 and 118lbs)? After all, there are doubtless many junior tweeners and senior golfers for whom 'women's clubs' might actually be more suitable than what they are currently hitting.
But that evolution story is for another day. For the time being, Callaway's Reva line is definitely aimed at women golfers and consists of a driver, fairway woods, hybrids, and irons—each designed to create faster ball speeds from slower swing speeds, and launch the ball higher.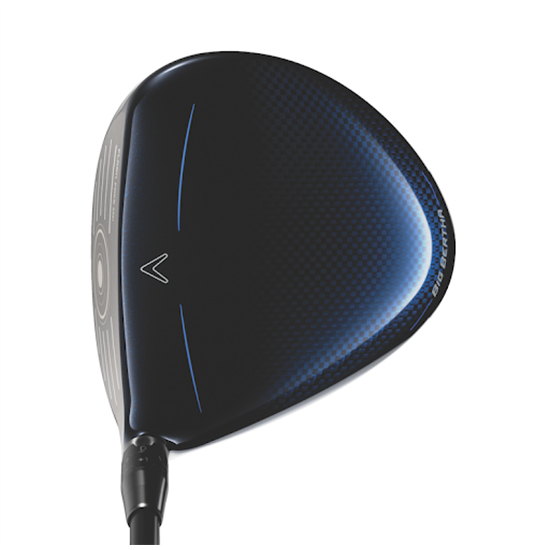 Big Bertha Reva Driver
As the name of all the clubs in the Reva family indicates, the clubs are based on fundamental Big Bertha tech, hence the tagline—helping women 'unlock their inner distance'. The Center of Gravity (CG) is positioned very low and forward to launch the ball high with minimal spin—a combination that results in greater carry distances. The face, as it is on the Epic Flash, Mavrik, and the new Big Bertha BB21 Driver, was created using Artificial Intelligence. The A.I.-designed Flash Face SS21 is engineered to ensure ball speed gains across a wide area, and two internal Jailbreak bars stiffen the body enabling the face to flex more. A lightweight carbon crown allows weight to be redistributed around the clubhead, predominantly down to lower the CG, and increase the club's Moment of Inertia (MoI). Draw-bias weighting helps golfers with slower swing speeds square the face straightening out drives and even helping to add a little draw spin.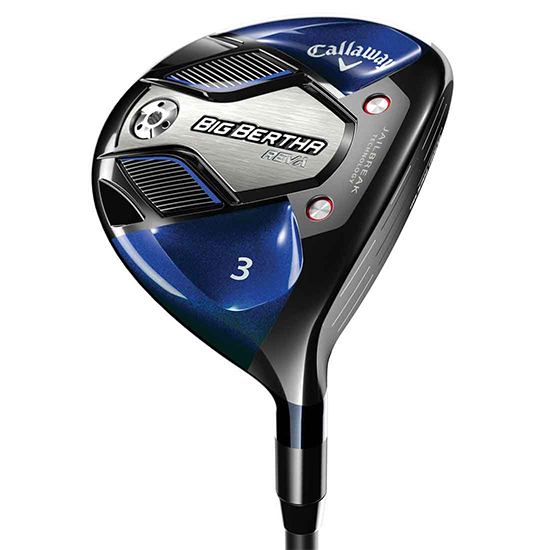 Big Bertha REVA Fairway Woods
The A.I. Flash Face and Jailbreak bars are present in the fairway woods which also feature a shallow profile and ultra-low CG to help golfers get the ball airborne. Increased offset reduces slices and helps generate draw spin.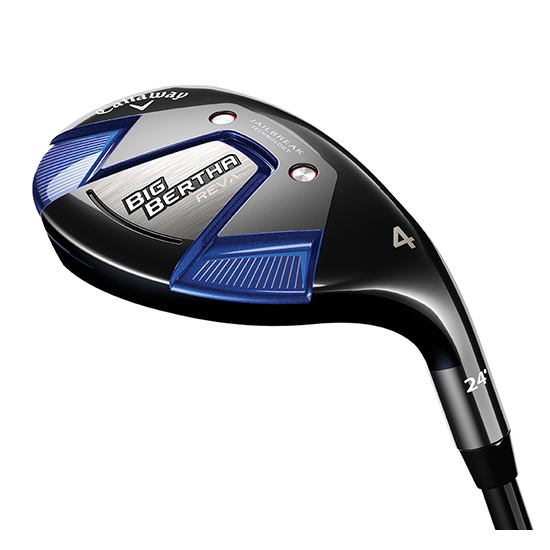 Big Bertha REVA Hybrids
More A.I. Flash Face SS21 and Jailbreak Technology allied to a light, carbon crown (helping to increase the club's MoI) and dual MIM'ed  (Metal-Injected Molding) tungsten weighting which Callaway says, produces an optimized CG and increase stability.
Big Bertha REVA Irons
These are the first irons to feature Callaway's A.I.-designed Flash Face Cup. A Visible Tungsten Energy Core (VTEC) in the cavity is designed to deepen the CG and make launching the ball easier. Wide soles increase confidence while significant offset reduces slices. The irons' most appealing feature though may be the urethane microspheres which absorb vibration thus improving feel.
Driver
$500
Lofts—10.5˚ and 12.5˚
Shaft—RCH 40
Available—October 15th
Fairway woods
$300
Models—3W, 5W, 7W, 9W
Shaft—RCH
Available—October 15th
Hybrids
$250
Models—4H, 5H, 6H, 7H, 8H
Shaft—RCH
Available—October 15th
Irons
$1,000
Clubs—5-PW
Shaft—RCH
Available—October 15th
---
For more on the latest and greatest gear in golf, visit our GEAR PAGE.
Colorado AvidGolfer Magazine is the state's leading resource for golf and the lifestyle that surrounds it, publishing eight issues annually and proudly delivering daily content via coloradoavidgolfer.com.