New Pios include a 3-time Colorado High-School Champion, Ecuador's top junior and a Tulsa player of the year.
Fourth-year University of Denver men's golf head coach Erik Billinger, whom Golf Digest last month named as one of the top teachers in the state of Colorado, this week showed off his recruiting skills.
In the span of three days, he inked Ecuadorian junior star Esteban Missura, two-time Regis Jesuit team captain Cal McCoy and Oklahoma standout Carson Griggs.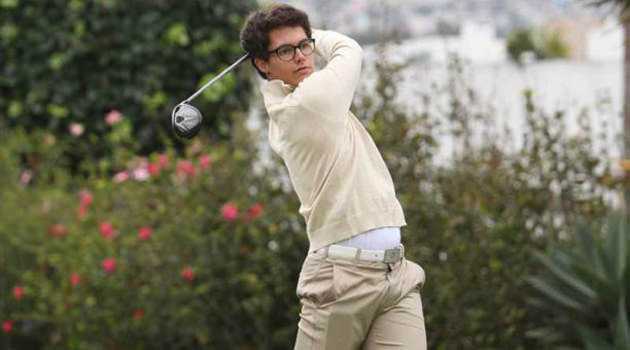 Missura will join the team for the spring 2018 season. The Ecuadorian native comes from Colegio Amerciano de Quito. In 2015, at the age of 16, he made the cut in the PGA Tour Latinomérica Ecuador Open—the only player from his country to do so—and tied for 39th.
He has won two Ecuadorian Junior Championships and was runner-up in the 2017 South American Junior Championship. He also will participate in January's Latin America Championship, with the winner receiving an invite to play in the Masters in April.
"Esteban will bring lots of competitive experience and an incredible work ethic to our program," Billinger said. "His record in national events is very impressive and I know he will be a tremendous addition to DU Golf. We could not be more excited to have Esteban join us and I look forward to watching him compete."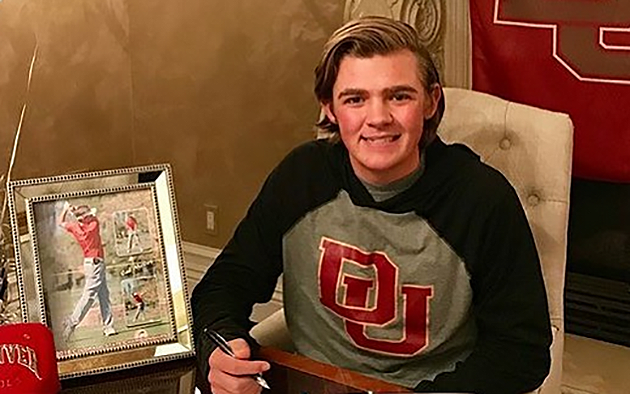 A native of Highlands Ranch, McCoy will join the Pioneers for the 2018-19 season after signing his national letter of intent Friday.
McCoy is a member of three 5A state-championship teams and finished fourth as an individual at the state championship as a senior.
He also took home the 5A Regional Individual Medalist honors in September's 5A Northern Regional at Louisville's Coal Creek Golf Course and represented Team Colorado in the Junior America's Cup in DuPont, Wash. Colorado finished fourth in a field of 18 teams.
"It has been great getting to know Cal and his game over the last year," Billinger said. "Cal is a local Colorado kid and had a fantastic summer and competed nationally in the best possible events. He is an accurate player with a great short game and he has a great demeanor and attitude to be able to compete in high-pressure situations.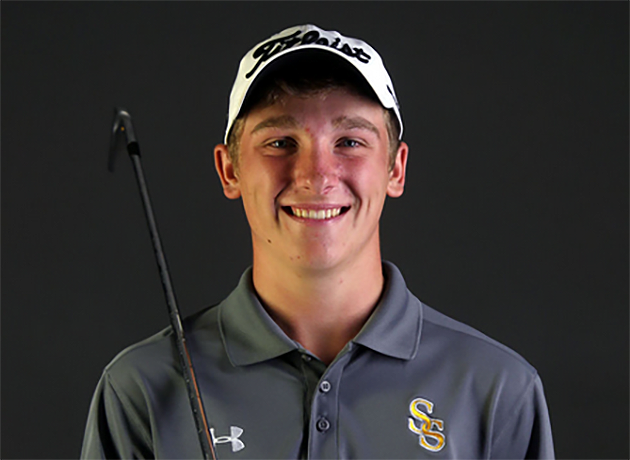 Last Wednesday, the Pioneers also signed Oklahoma junior golf star Carson Griggs to a letter of intent. The Tulsa Golf Boys golf Athlete of the Year, Griggs finished second in May's 6A State Championship, finishing just two strokes behind the winner. His wins include the Sand Springs Invitational and the Frontier Valley Conference Championship.
The Pioneers are currently led by seniors Chris Korte (71.33 scoring average), who won the 2017 Colorado State Match Play Championship, and Jake Kelly. After finishing a disappointing fifth in last year's conference tournament, Billinger's team looks to claim its first Summit League championship since 2014.