From green chile to milkshakes, certain dishes have a permanent place on Colorado golf club menus
By John Lehndorff
Some of Colorado's oldest golf club restaurants are critically acclaimed for their vast wine cellars and others for fine-dining menus and exceptional tableside service.
However, if you ask the club members and visiting players to name the culinary highlights at these institutions, you get quite a different response.
Take Castle Pines Golf Club which is known to dish some of the state's best golf fare. When pressed to recall their favorite food at Castle Pines, a milkshake made with an entire pint of ice cream is top of mind for professional and amateur players.
Colorado AvidGolfer recently asked selected Colorado golf club restaurants a simple question:
What is your signature dish or the longtime menu item you can never ever take off the menu because it is so beloved by members and visitors?
It turns out that clubs risk a revolt if they touch certain dishes. Even deleting them completely from the menu doesn't seem to deter some devotees, according to David Herrmann, Executive Chef at Lakewood Country Club. The favorite dish there is The Birdie. "The Birdie is not on our menu currently but we still make 15 to 20 of them a week in the off-season and 50 to 60 for lunch a week during the season," he says.
The following down-to-earth entrées, drinks and desserts have earned a permanent spot in the Colorado golfer food hall of fame not because they are sexy or trendy, but because golfers love them and want to sample them time and time again.
THE CLUB SANDWICH, THE BROADMOOR GOLF CLUB, COLORADO SPRINGS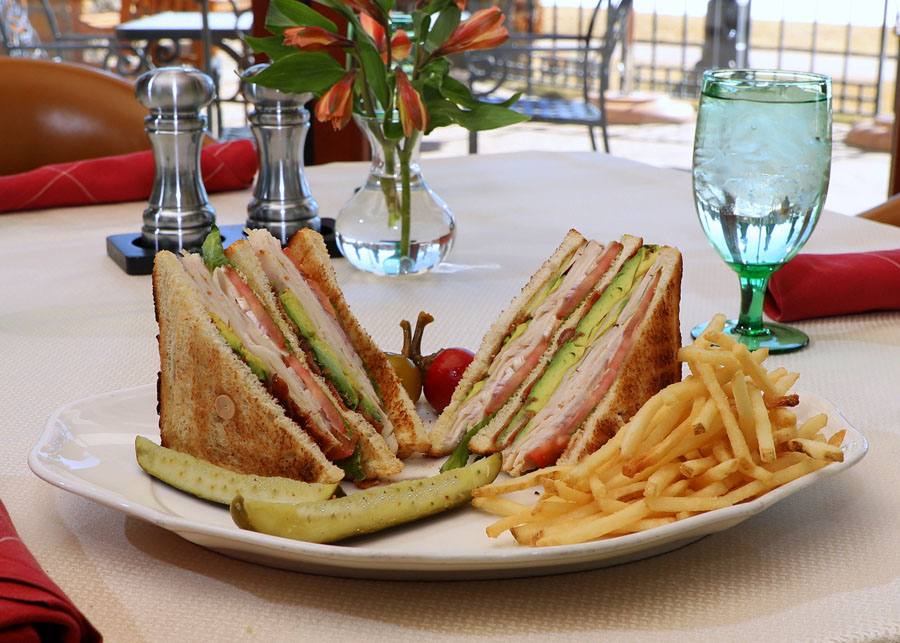 It's hard to imagine, but there was a time when the "Club Sandwich" was a new menu sensation. Back in the early 1900s, the triple decker favorite made its way to Colorado.
"The Club has been on the menu at the Broadmoor since the 1930s, for sure. It's on the earliest golf club menus we have in our archives," according to Krista Heinicke, the resort's public relations and communications manager. A 1937 Broadmoor lunch menu lists the Club under "Sandwiches" for 50 cents. Other available sandwich fillings included sardines, eggs, chicken, cheese and caviar. (See page 42.)
The club sandwich's history may go back to private gambling clubs in the 1890s in either New York City, or in Saratoga Springs, New York—coincidentally the birthplace of the potato chip.
These days The Broadmoor's menu includes a club layered with smoked turkey, bacon, avocado, tomato and red onion on white toast, cut in quarters and held together by long toothpicks.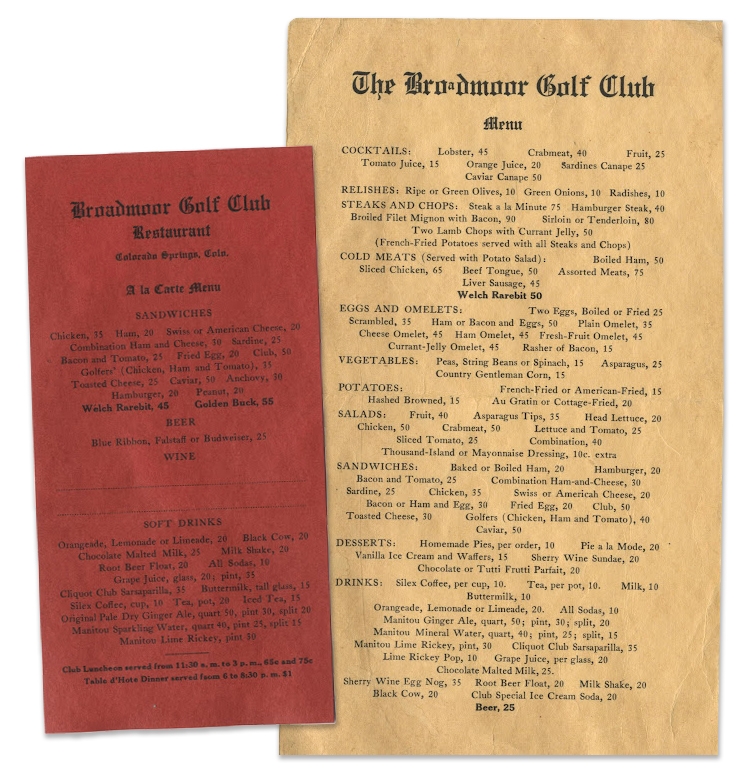 GREEN CHILE, CHERRY CREEK COUNTRY CLUB, DENVER
Known for its first-class amenities on the course and in the dining room, Cherry Creek Country Club has been home to some secret spice for two decades.
"For members and diners, the one item they love is our green chile. It's been the same recipe for 20 years—since we opened our doors," says Karen Hart, Cherry Creek's president and general manager.
Diners enjoy the pork green chile inside and smothering the club's big breakfast burritos. For lunch, a member favorite is a simple bowl of chunky green chile and soft warm tortillas.
"The recipe is a closely guarded secret, but one chef a few years ago tried to change it. He got in a lot of trouble with the members," Hart says. "They love the green chile so much they have us mail them pints of it in the off-season."
THE BIRDIE, LAKEWOOD COUNTRY CLUB, LAKEWOOD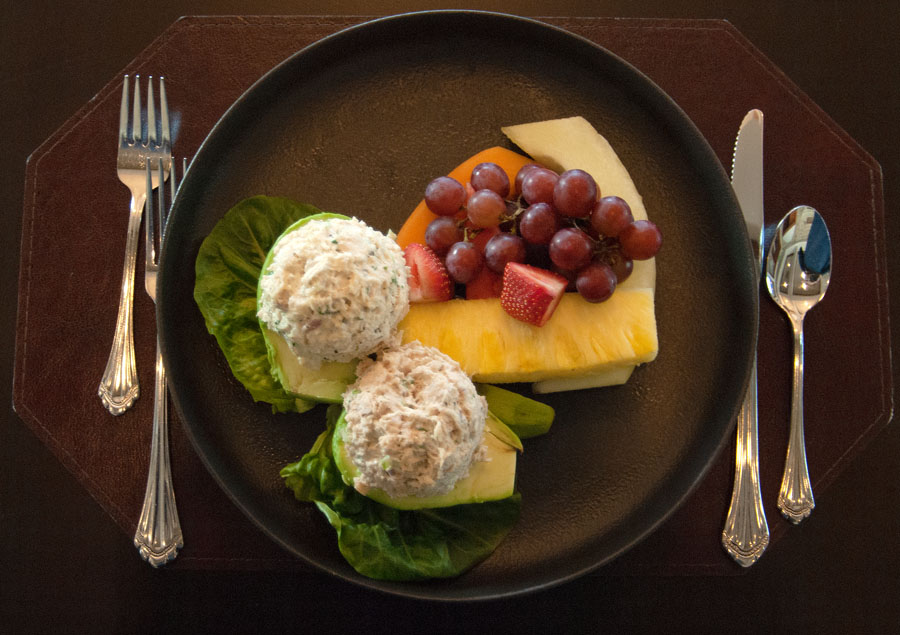 The most unlikely candidate for beloved Colorado golf course dish may be The Birdie. The old-fashioned "lite" salad plate has been on the Lakewood Country Club menu for decades. According to Executive Chef David Herrmann, The Birdie originally included canned peach halves (now replaced by avocado halves) plus scoops of tuna salad and chicken salad sided with a slab of sweetly frosted carrot cake. "Members tell us The Birdie was one of the first things they ate at the club. They say it reminds them of their grandparents," he says.
The kitchen has tried to serve more reasonable carrot cake portions over the years, "but to no avail," he says. The slab still rules.
THE FOOTHILLS SKILLET, BEAR CREEK GOLF CLUB, DENVER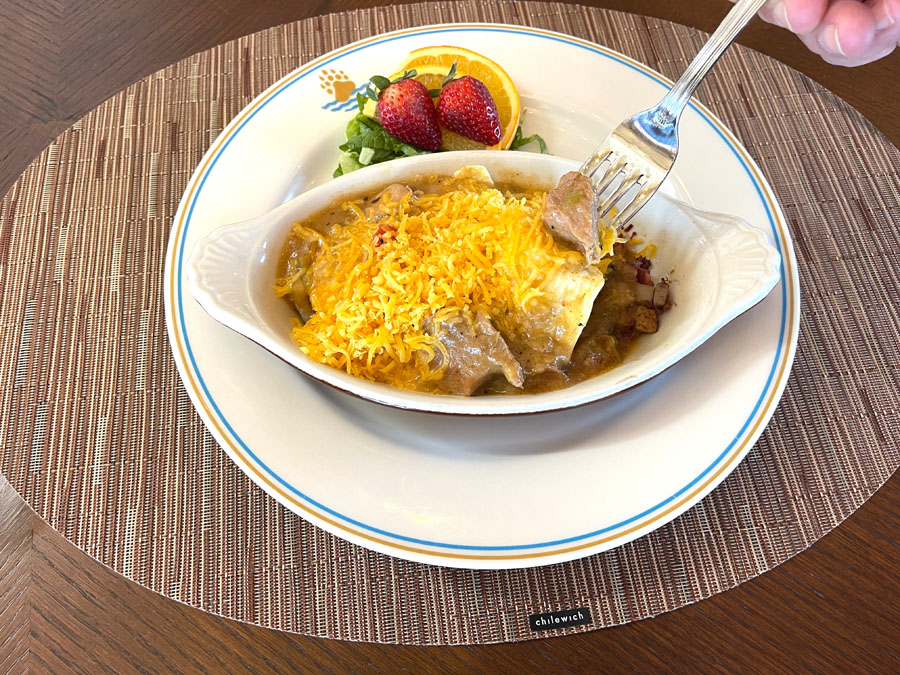 The Foothills Skillet is really a winning scratch-made two-fer as far as members are concerned. Over-easy eggs atop freshly prepared corned beef and potato hash come smothered in serious pork green chile and served in an iron skillet that keeps it all hot.
"The corned beef is brined here for six weeks before it is cooked and served. We also use it on our classic corned beef sandwiches," says Rich Goins, Bear Creek's membership director. More than 200 pounds of corned beef are served at the club every St. Patrick's Day, he says.
The club's spicy green chile is also served by the bowl with flour tortillas and in the club's grab-and-go burritos.
PARMESAN-CRUSTED CHICKEN, COLORADO GOLF CLUB, PARKER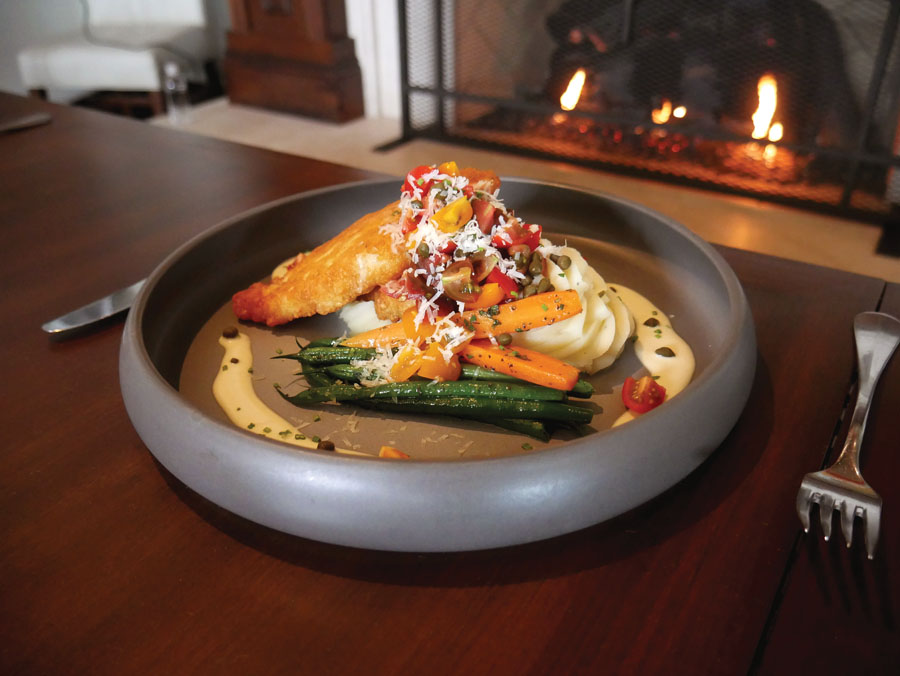 When Colorado Golf Club opened in 2007 the menu included a new dish: Parmesan-crusted chicken. It wasn't necessarily meant to be a permanent menu item, but "members love the dish because it is familiar and comforting," says General Manager Liam McAuley, who notes that the dish is not Chicken Parmesan, but rather a pan-fried chicken breast coated in shredded Parmesan instead of bread crumbs.
CGC Executive Chef Jason Hughes serves the Parmesan-crusted chicken topped with a caper, lemon and white wine sauce and sides it with creamy Boursin cheese whipped potatoes and fresh haricots vert.
GRILLED MAPLE PORK CHOP, GREELEY COUNTRY CLUB, GREELEY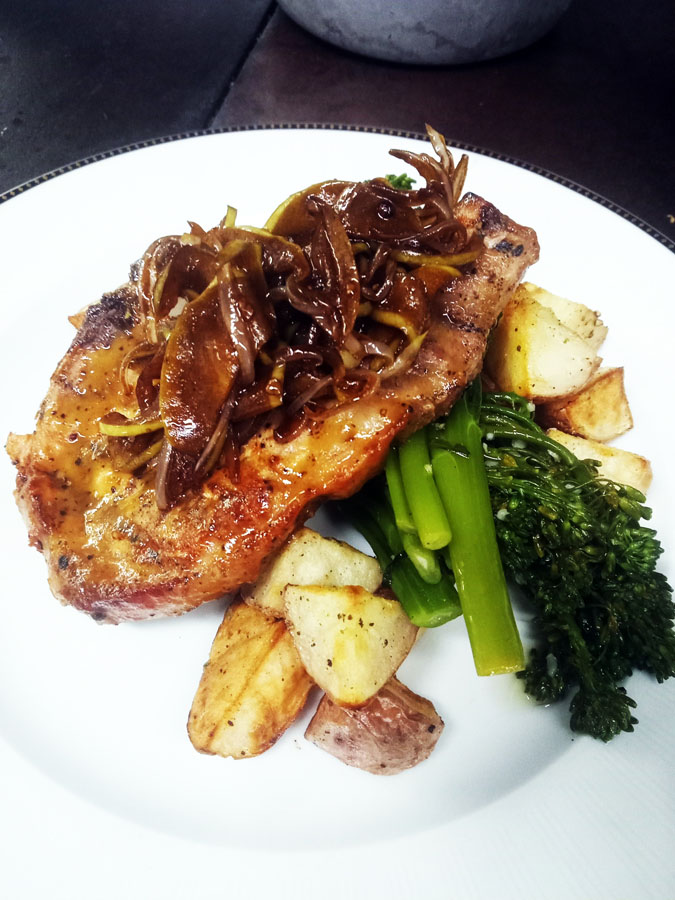 At one of the state's oldest clubs, the favorite is clearly a classic, thick-cut pork chop, says Brittany Bobert, food and beverage Manager at Greeley Country Club. "People love it! It's on the menu and we also serve it at banquets and for big parties," she says. The grilled chop is plated with whisky apple and onion compote, seared garlic, white wine broccolini and roasted red potatoes.
THE MILKSHAKE, CASTLE PINES GOLF CLUB, CASTLE ROCK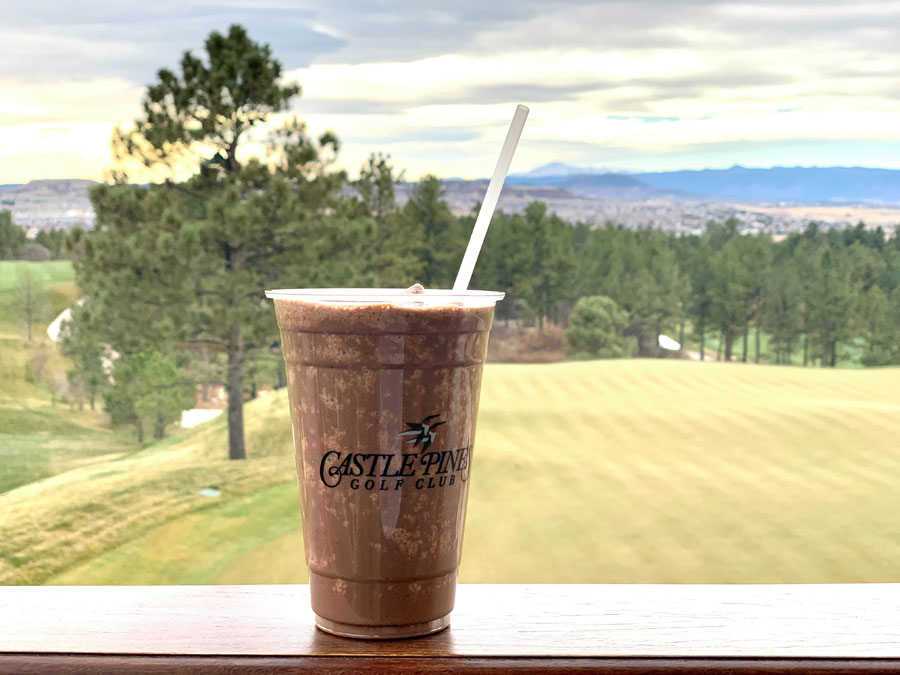 This celebrated club is esteemed for the four-star fare served at its restaurant plus vintage wines from one of the state's largest cellars. But during the 22 years the course hosted the PGA TOUR's International, golfers came away raving about the milkshakes at the halfway house.
They come in three flavors—Tiger favored strawberry, Hale liked chocolate and Ernie Els preferred vanilla. The not-so-secret ingredient? An entire pint of Häagen-Dazs vanilla ice cream plus a little milk mixed—not in a blender but by a Hamilton Beach spindle mixer—to a dreamy consistency.
---
John Lehndorff is a Colorado AvidGolfer contributor and hosts "Radio Nibbles" weekly on KGNU-FM.
This article can also be found in the Spring 2023 Issue of Colorado AvidGolfer.
Colorado AvidGolfer is the state's leading resource for golf and the lifestyle that surrounds it, publishing eight issues annually and proudly delivering daily content via coloradoavidgolfer.com.