Westminster club will have female golf pro and GM
Over the last four years, The Ranch Country Club has debuted a $5.5 million clubhouse renovation, poolside restaurant and other amenities to attract more family members.

Apparently, none of the blueprints included a grass ceiling—a play on "glass ceiling" that refers to the barrier to advancement of women in the golf profession.
As of November 14, Terra Shehee will take over as the Head PGA Golf Professional at the Westminster club, making her the only female golf professional to hold the top job at a private club in Colorado and one of only 32 nationwide.
And in January, The Ranch's Assistant General Manager Kate Karnik will assume the title of General Manager.
With one woman in charge of golf operations reporting to another managing all club operations, The Ranch may have established a first for a private golf club—not only in Colorado but in the U.S.
"And we also have a woman, Kristi Thoutt, as our club president," current GM Mark Condon notes.
The Reign of Terra
A native of Lyons, Shehee has spent the last 21 years at Boulder Country Club, where she has worked as the Head PGA Professional with PGA Director of Golf Kevin Bolles.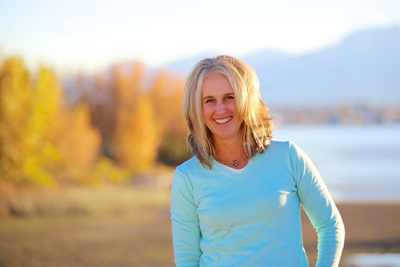 "It was hard to leave Boulder after so many years," Shehee said. "But I realize I'm at the point in my life and career where I can handle all aspects of the golf operation and also be a mentor to my fellow professionals."
Shehee and her husband Tray—the PGA Director of Instruction at Longmont's Ute Creek Golf Course—have two budding golf stars for children: son T.J., a freshman on the University of Northern Colorado golf team, and daughter Timbre, who qualified for July's Optimist Junior Golf Championship by winning the qualifier at Meadow Hills.
"Terra was the unanimous choice of our search committee," Condon said. "In baseball you'd call her a five-tool player. She knows course and tournament operations, finance, member relations, merchandising, and above all, she's a team player who wants the club to succeed."
Teaming Up
Shehee, who'll replace Ed Carlisle at the helm, will join former colleague Kate Karnik, who worked at Boulder and Valley country clubs before becoming assistant general manager at The Ranch in 2017.
In January, Karnik will assume the club's general manager position from Condon, who's semi-retiring. "I've spent 37 years in the club business," he said, "and of all the people I've worked with, Kate's the brightest of all."
While women comprise 20 percent of the membership in the Club Managers Association of America, only a handful hold the general manager's position, according to CMAA Communications Director Melissa Low. According to Cortney Murphy at the CMAA's Mile High Chapter Karnik is the third woman to hold the position at a private golf club in Colorado, following Cheryl Rooke at Pinehurst Country Club and Cathy Mathews-Kane, the  GM and a PGA member at the Country Club of Colorado.
With one woman in charge of golf operations reporting to another managing all club operations, The Ranch may have established a first for a private golf club—not only in Colorado but in the U.S. "And we also have a woman, Kristi Thoutt, as our club president," Condon notes.
Club Culture
It will fall to Karnik and Shehee not only to serve the current members but also to continue building a culture that appeals to new ones, especially younger families.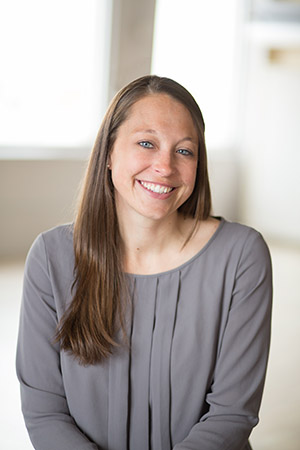 The club has made this culture a priority over the past few years. In 2016 The Ranch debuted a sorely needed $5.5 million clubhouse renovation, and last November, it invested another million to build a poolside restaurant, refurbish 30 greenside bunkers and fund other projects.
"We've moved from the service economy to the experience economy," Condon said. "Every club has a great golf course and great food and beverage. What can we do to make your day here more memorable?"
"Building on what Mark started, I want to create the kind of culture and environment that means something to the members, the staff and in the community," Karnik said. "Service is just a part of the experience. We aim to create an experience so memorable that members want to spend their time at the club when they're not at work."
To Karnik, making the club a home away from home is about touchpoints: "The first person you see when you walk through the door, in the golf shop, in the locker room. Not all touchpoints are with people, but with amenities—things like having Band-Aids and hair ties that you don't have to bring from home."
To create those touchpoints she will encourage managers to see the club from member's point of view—"to look at things inside-out." She also will encourage the golf pros to visit other courses and the food and beverage staff to eat at good restaurants to see how they create their experiences.
A Woman's Perspective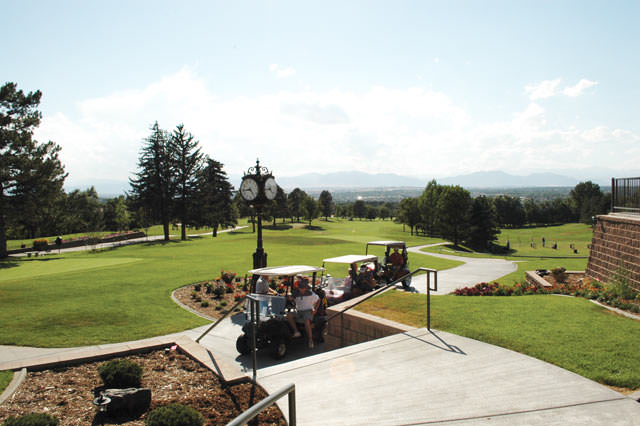 Does being a woman make a difference? "Absolutely," Karnik says. "Being a woman proves that these experiences can come from a place of passion, rather than that old male-dominated club mentality. The Ranch is a very family-focused club, and women see that whole perspective."
Karnik, a wife and the mother of three small daughters, brings that passion, as does Shehee.
And the ones who stand to benefit the most are The Ranch members.
---
For more of the latest Colorado golf news, visit our NEWS & PROFILES PAGE.
Colorado AvidGolfer Magazine is the state's leading resource for golf and the lifestyle that surrounds it. CAG publishes eight issues annually and proudly delivers daily content via coloradoavidgolfer.com.