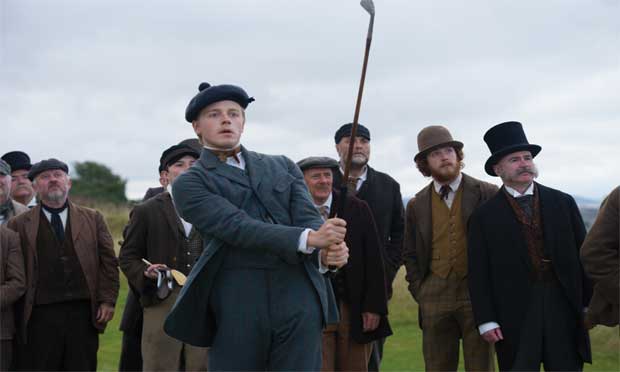 Tommy's Honour, the screen adaptation of Kevin Cook's award-winning book about Old Tom and Young Tom Morris, will debut in theaters April 14, one week after the Masters. But "Far and Sure: An Intimate Behind the Scenes Look at the Making of Tommy's Honour," which features Jordan Spieth and his dad Shawn, will air on Golf Channel this Wednesday, March 29 at 4:30 pm.
As Producer Keith Bank noted, "It was both interesting and enlightening to see a player of Jordan's caliber swinging the hickory clubs while dressed in the confining coat and garb of the day. He said he gained just a little more respect for the players of the Morris era." Be sure to tune in to hear their commentary about what it would have been like to play in the era that ushered in the modern game of golf.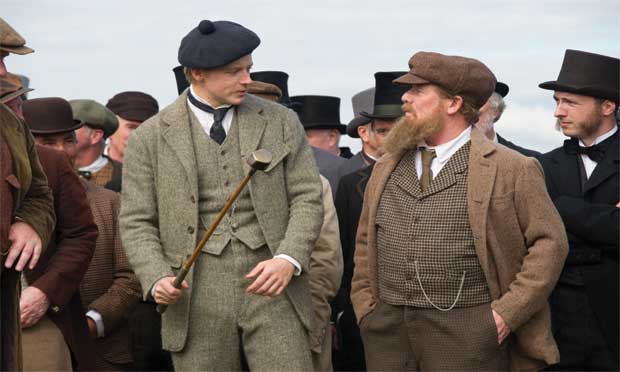 The film itself concerns the Morrises, seminal figures in the history of golf. But to say the film is about golf is like saying Field of Dreams is about baseball or Seabiscuit is about a horse.
The movie vividly evokes the challenged relationship between the father and son who won eight of the first 12 Open Championships, with the junior Morris capturing four consecutive titles—still a record—between the ages of 17 and 21. Young Tom remains the youngest champion in the event's 156-year history; his father is still the oldest, taking it at age 46 in 1867.
But as the narrative unfolds, success strains their bond. Thanks in large part to young Tom's talent, refinement and raffish looks, the sport's popularity grows wildly. So does the money involved with it, attracting wealthy gamblers and amplifying the class distinctions of Victorian Scotland.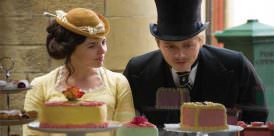 Despite being a champion, Old Tom accepts his station as the caddie-master, greenkeeper and club and ball maker at St. Andrews. Young Tom, however, bridles against such circumscription. He shuns the Royal & Ancient's narrow-mindedness as well as his parents, who disapprove of his love interest in the older woman who becomes his wife.
Directed by Jason Connery—himself the son of the great Sean Connery—Tommy's Honour captures the rugged beauty of Fife, as well as the tweedy traditions of the early game. Moreover, he captures the despondence of Young Tom, who dies on his 24th Christmas—just months after his wife's death during childbirth—and the heartbreak of his father. Tommy's Honour won the British Academy's Scotland Award for Best Feature Film.
In Denver, it will debut April 14 at Chez Artiste Theater (2800 South Colorado Boulevard).
Colorado AvidGolfer is the state's leading resource for golf and the lifestyle that surrounds it, publishing eight issues annually and proudly delivering daily content via coloradoavidgolfer.com. Follow us on Twitter, Facebook and Instagram.