Arizona's Wigwam tees up multiple ways to play.
By Tom Mackin
I'M FACING A CLASSIC RISK/REWARD situation at the Wigwam, Arizona's only golf resort with 54 holes. You know the kind. Go for it and reap the rewards, or lay up and play it safe. One of my opponents loudly encourages me to take the former route, knowing full well my downfall will likely lead to his success. My other playing partners look on nervously and await my decision, seeing as they will face the same choice right after me.
I weigh my options and lay my cards on the table. In this case, those were a Queen and a seven of spades, but the dealer had two face cards. I lost, as did all of my blackjack-playing partners.
That action took place on the outdoor patio of the resort's spacious Oraibi Suite, a multi-bedroom dwelling with a massive living room complete with couches, a bar, large-screen TVs, ping-pong table—and, on that particular night, two gambling tables as part of a Putts and Poker package (blackjack, too), one of an array of new golf-trip options introduced at the Wigwam last year. So why, during a pandemic-induced golf boom, where tee sheets in the Valley of the Sun are overflowing, would a resort try to attract even more golfers?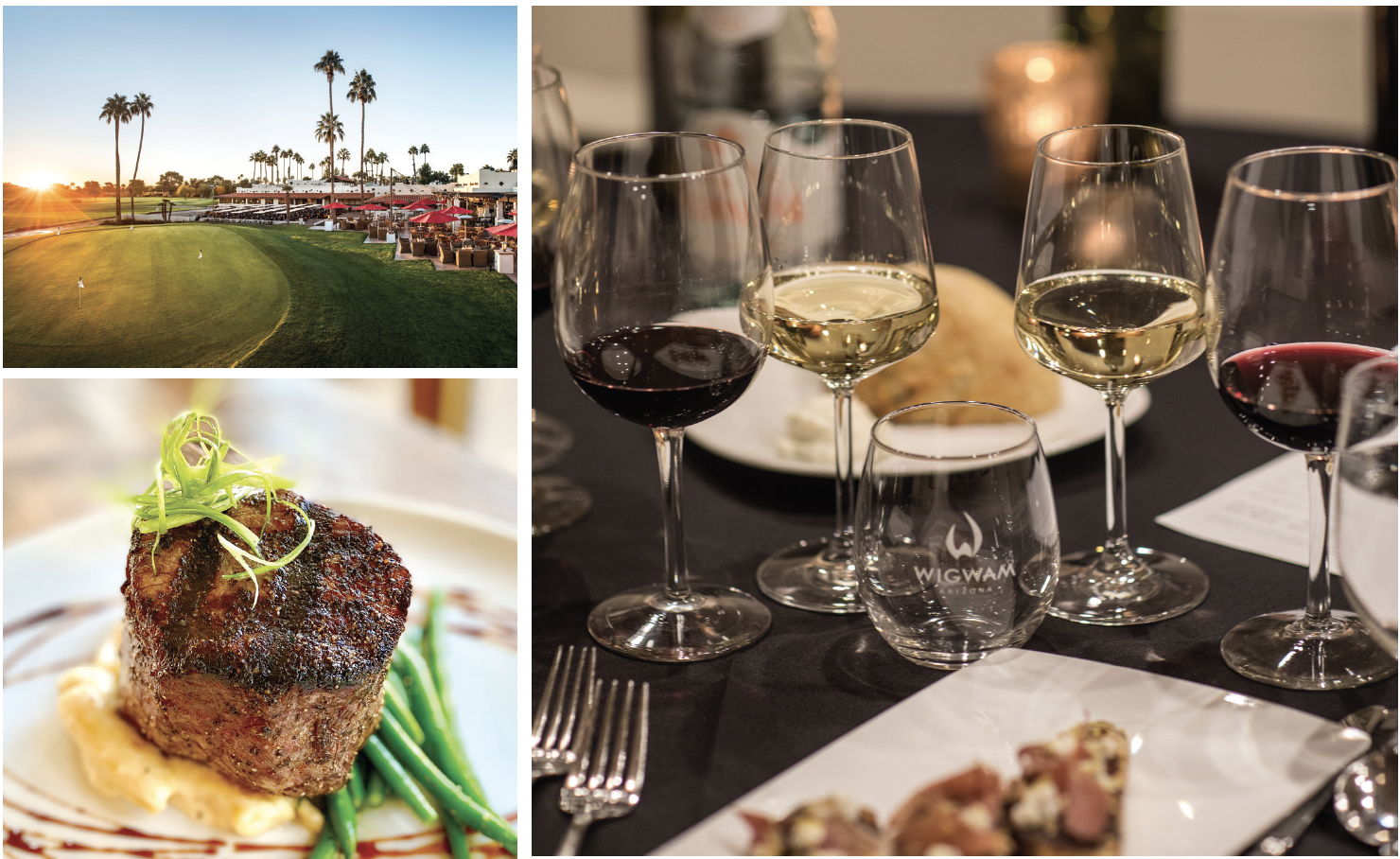 "You can never sit back and say, 'Oh, we're fine,'" Director of Golf Operations Leo Simonetta explains. "We've always felt that if you do that in our business you're going to get run over. So it's always fun to be creative. Plus, a lot of it is based on feedback from guests. We've been a golf-package hangout for quite some time. So how do we get to another level? How do we make it so that people walk away saying 'Oh my gosh, you have to go there,' and tell more people the same thing."
The package lineup also includes Swings & Swigs (a whiskey, beer or wine tasting plus dinner), Par Pairings (a private dining experience at Litchfield's, the resort's signature restaurant), Tee Off With Wellness (yoga class, spa treatment and an especially healthy meal), Fine Tune Your Game (private lessons for your group at the onsite Warren Schutte Players Academy) and Elevate Your Game (play at the Wigwam and then helicopter to and from another Arizona course). All are priced separately from golf and accommodations.
The new menu reflects the highly competitive marketplace for golfers in Arizona, especially for a resort located 30 minutes west of Phoenix Sky Harbor International Airport, a wee bit off the beaten path already paved by plenty of golf resorts. Still, it has earned a stellar reputation as a group golf trip destination.
"The main reason for that is we're the only resort on the state with three courses on-site," Resort Vice President of Sales & Marketing J. Green says. "So there's the variety of golf we provide, which I think is what keeps people coming here. What a lot of people also really love is the complimentary same-day replay round we offer on any of the three courses (space permitting) with our golf packages. You might play the same course twice or play a different one in the morning and the afternoon."
There are also 331 casitas, including some that line the right side of the first fairway on the Blue Course, multiple pools, a Spa and dining options that range from Litchfield's in the main resort building to Red's, a casual sports bar in the clubhouse overlooking the practice putting green. Even the golf shop is above average: Club + Resort Business magazine ranked it 16th in the U.S. on its "Top Ranked Private Club and Resort Pro Shops" in 2021. And sports fans will appreciate the proximity to both Camelback Ranch, the spring training home of the Los Angeles Dodgers and Chicago White Sox, and State Farm Stadium, home to the Arizona Cardinals. Those facilities are in Glendale, just a short drive away.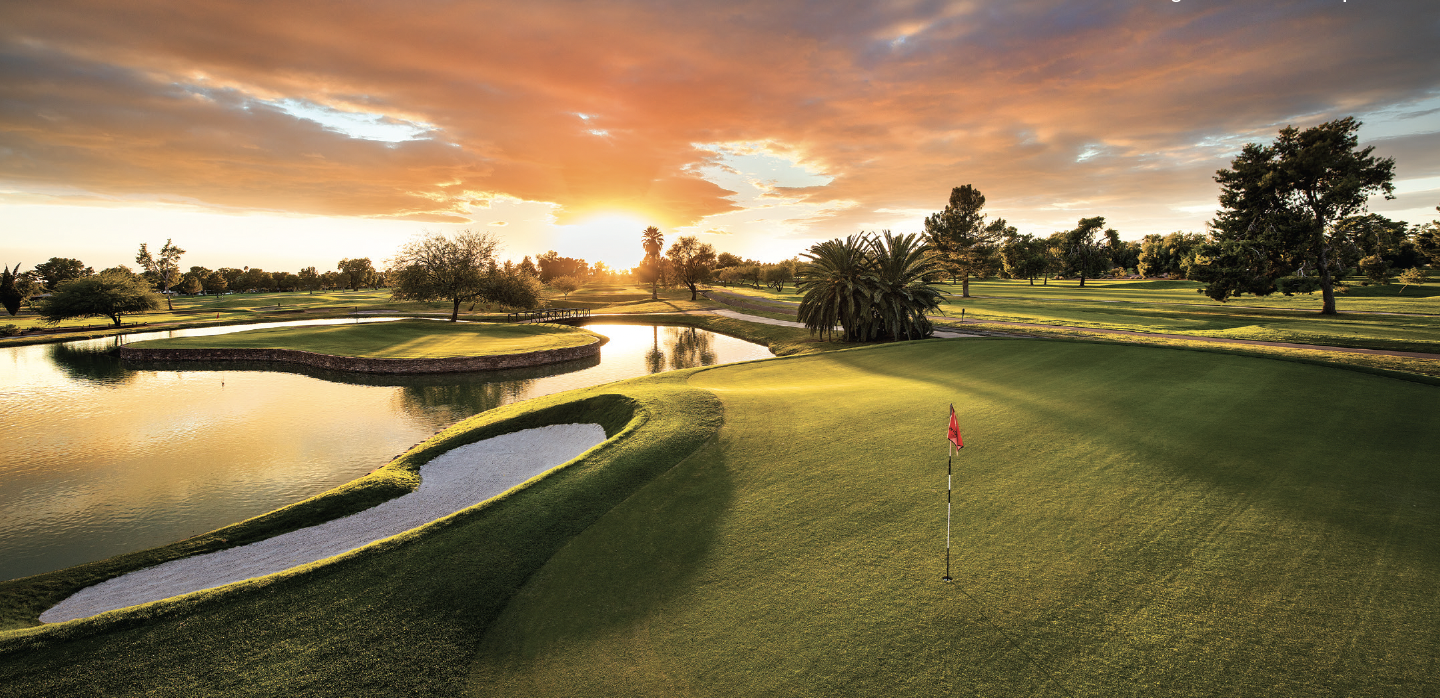 ON COURSE
But you're here for the golf and Wigwam's three courses provide more than enough diversity for a multiple-day stay.
"The Gold is a different golf course than the typical resort course," said Simonetta. "It's a challenging Robert Trent Jones Sr. design that originally opened in 1965 and can play up to 7,345 yards." Need that challenge validated? The Gold will be one of six sites in the U.S. to host PGA TOUR Canada Qualifying tournament (this March 28 – April 1), and it's the venue for the annual Patriot All-America Invitational, a 54-hole amateur event featuring the top male and female college golfers held the week between Christmas and New Year's Day. Water comes in play on three of the par 3s, most notably when the hole locations are on the left side of greens at 11 and 16. Plenty of other elevated greens must be navigated skillfully, as does a skinny canal (a remnant from the site's former life as a farm) that must be avoided multiple times, most notably to the left of the 18th green.
"If you're looking for something more resorty, there's the Red Course," added Simonetta. Like its siblings, the Red is eminently walkable, but getting there requires a five-minute cart ride that takes you across two roads from the main property. Opened in 1974 and designed by Robert "Red" Lawrence, the par 72, 6,852-yard lay-out comes with fairways lined by pine and eucalyptus trees and greens that are primarily open in front for run-up shots.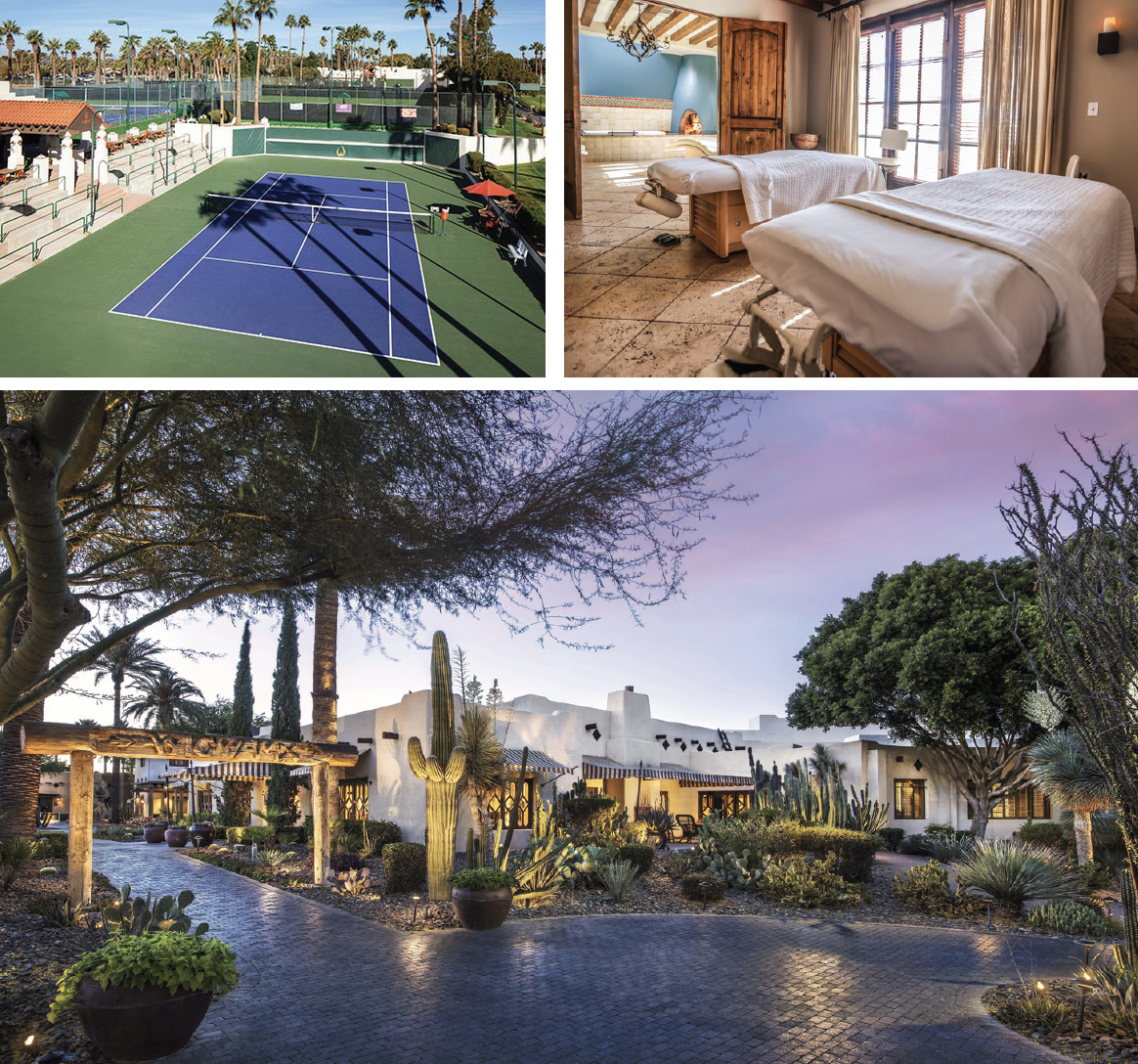 The Blue Course, located adjacent to The Gold, sets up right in the middle of those two layouts in terms of challenge. "We've found that The Blue works well as the place to play on both your arrival day and departure day because you can get around it fairly quickly," noted Simonetta. "A lot of people used to think it was too short (just 6,000 yards from the tips), but now most people find it to be a lot of fun."
The initial response to the Wigwam's new lineup has been positive, according to Green. "We continue to grow our numbers every month. We will do 15 golf groups in February, with the largest being 40 golfers doing a wine pairing dinner and two days of golf," said Green. "When you compare us to the rest of the Valley (including Phoenix and Scottsdale) and Palm Springs, we're a significant value for golfers. They do get a luxury experience with our packages, but our rates can sometimes be 30 to 60 percent lower than those at other resorts."
Tom Mackin is an Arizona-based contributor.
300 E Wigwam Blvd Litchfield Park, Ariz. 85340 (866) 976-6894; WigwamArizona.com
---
This article can also be found in the 2022 Spring Issue of Colorado AvidGolfer.
Colorado AvidGolfer is the state's leading resource for golf and the lifestyle that surrounds it, publishing eight issues annually and proudly delivering daily content via coloradoavidgolfer.com.