Where Legends Begin ©
Green Valley Ranch Golf Club, July 25-28, 2019
Photos courtesy of the Colorado Open Golf Foundation
A Highly Qualified Field
THREE YEARS AGO, in an effort to elevate the level of competition, the CoBank Colorado Open doubled its purse to $250,000 and more than quadrupled the winner's share to $100,000. It became the richest state open in the country, and, predictably, one of the most competitive, with the cut line and average score dropping lower every year.
Even with last year's event shortened to three days because of flooding, two players—Dru Love and Sam Saunders—tied at 19-under after Saunders shot a 60 in the final round. Love won in a playoff.
This year's edition will get yet another boost from the Web.com Tour's inaugural TPC Colorado Championship that takes place in Berthoud two weeks earlier (July 11-14).
That's because on Monday, July 8, as many as 288 players will try to qualify for 12 total spots in the Web.com event, and the very next day, many of the same competitors will also compete in a CoBank Colorado Open qualifying round at nearby Collindale Golf Course in Fort Collins.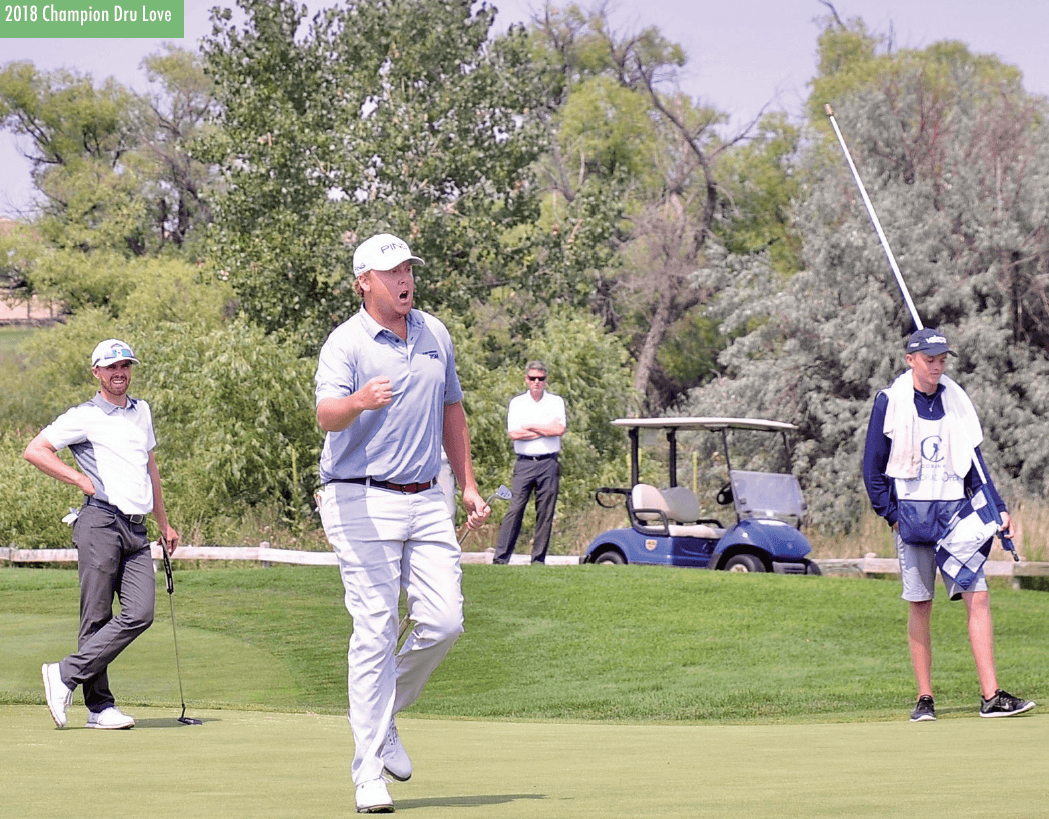 "We added the qualifier as soon as the TPC Colorado event secured its date," explains Colorado Open Golf Foundation CEO Kevin Laura. "We did it specifically to strengthen our field and to give those Web.com golfers an option two weeks later in case they don't qualify for— or elect not to play in—that weekend's Web.com Tour event in Missouri."
The Missouri event—the Price Cutter Charity Championship presented by Dr. Pepper—overlaps with the CoBank Colorado Open Championship. It takes place in Springfield and features a $700,000 purse with a $126,500 winner's share.
But if a potential qualifier for the Price Cutter event has already qualified for the CoBank Colorado Open, he'll very likely skip Missouri and return to Denver for a guaranteed place to compete.
The odds of a player qualifying in a Web.com Tour event are as long as a drive by
Brandon Matthews (the Web.com player whose drives average 13 more yards than PGA TOUR leader Cameron Champ's). Only one in every 24 players advances from the two Monday qualifiers for the TPC Colorado Championship, whereas in each of the five 84-person Colorado Open qualifiers, 12 players advance, for a total of 60 players. "That's one out of every seven," Laura says.
Collindale, which annually hosts a local U.S. Open qualifier, will run its CoBank Colorado Open qualifier concurrent with one at Westminster's Legacy Ridge Golf Course, giving interested participants two choices. As of June 12, seven Web.com Tour players had registered for the Collindale qualifier, while twice that many will tee off at Legacy Ridge.
Legacy Ridge will host a second qualifier July 16. The other two qualifiers take place at Eagle Ranch in Eagle (July 2) and University of Denver Golf Club at Highlands Ranch (July 22).
In addition to the 60 who qualify will be 10 alternates—two from each of the five qualifying sites. You may recall in 2016 an alternate qualifier named Neil Johnson from Wisconsin advanced to the championship, shot 23-under and won $100,000 first place.
"I'm excited about the impact of the TPC Colorado event on our field," Laura says. "They've publicized our qualifier, and it's going to increase the quality of the players."
Former Champions to Watch
One With The Neighbors
BEYOND THE CHAMPIONSHIP golf that takes place right outside their doors, residents of the resort-style Fairway Villas at Green Valley Ranch have something else in common with the CoBank Colorado Open Championship: The active-adult community members and the state's golf championship have both been around for 55-plus years.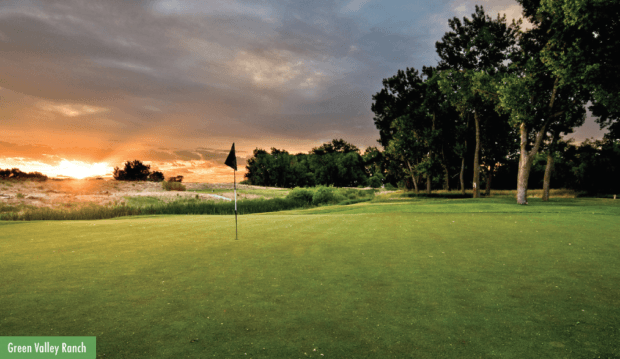 This July marks the 55th edition of the CoBank Colorado Open. Evergreen's Hiwan Golf Club hosted from 1964 to 1991. It went to Inverness (1992-'97), Saddle Rock (1998-2000) and Sonnenalp (2001-'02). Green Valley Ranch Golf Club has welcomed it since 2004, the year following the cancellation of the 2003 tournament at Sonnenalp Golf Club. Ergo, the "plus" in the event's 55-plus-year history.
Fairway Villas represents just one of many neighborhoods in the community developed by Oakwood Homes, whose founder and chairman Pat Hamill bought the assets of the Colorado Open (including those of the Colorado Women's Open and Colorado Senior Open) in 2003. He set up the nonprofit Colorado Open Golf Foundation board to help generate sponsorships and donations. It quickly resurrected the Colorado Opens, was awarded a chapter of The First Tee in 2005 and now stages the premier state open championships in the country. Like those living in the Fairway Villas, the CoBank Colorado Open will spend many years on the plus side of 55.
Caddie Track
FOR THE PAST five years, Green Valley Ranch Golf Club has run a caddie program with a number of participants in The First Tee of GVR. This year, for the first time, players in the CoBank Colorado Open Championships will have the option of having one of them on their bag during the event.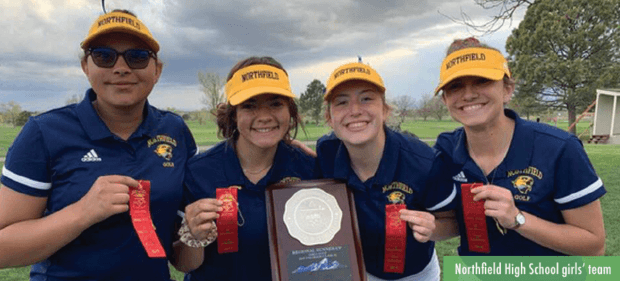 "Six of them looped during the CoBank Colorado Women's Open in May, and 12 will be available in July," shares Kevin Laura, a former caddie and Evans Scholar who now serves as the CEO, The First Tee of GVR/CoBank Colorado Opens and President, Green Valley Ranch Golf Club. "It'll be an eye-opener for some of them to see how good these guys are, but they know the course and how to carry themselves."
Similar in structure to the Solich Caddie and Leadership Academy, Green Valley Ranch's program pays the caddies, who are made available to golfers at no charge, save for a discretionary gratuity. For the last three years, the caddie pay has largely come from $7,500 grants from the Colorado Golf Association-administered Colorado Golf Foundation.
To date, two Green Valley Ranch caddies— Andrea Pickford and Geovani Castillo—have earned full-ride, four-year Evans Scholarships to the University of Colorado, and three First Tee kids played on the Northfield High School girls golf team that qualified for this spring's 3A State Championship.
"They went from newbies to state team participants," beams Laura, who notes that First Tee kids Hunter Swanson of Northfield, finished fifth in state last fall, and Emma Bryant of Eaglecrest won the 2018 5A title and the 2017 Junior Match Play Championship—a Junior Golf Alliance of Colorado major.
Austin Tee Party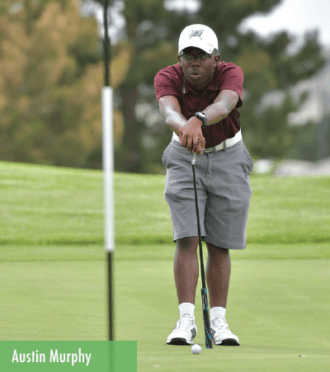 CONGRATULATIONS TO AUSTIN MURPHY, an eagle participant of The First Tee of Green Valley Ranch, on being one of 96 First Tee participants nationwide selected to attend the Joe Louis Barrow, Jr. Life Skills and Leadership Academy. Teen participants have the opportunity to develop and hone skills to become leaders in their chapters, schools and communities while experiencing championship golf, career exploration and dorm living. Staged by First Tee Headquarters and hosted by Boise State and The First Tee of Idaho, this year's seven-day event takes place in Boise July 24–30.
The Giving Tee
FROM ITS EARLY days benefiting Craig Hospital, the CoBank Colorado Open has always had a philanthropic component—a tradition the Colorado Open Golf Foundation has amplified with The First Tee of Green Valley Ranch.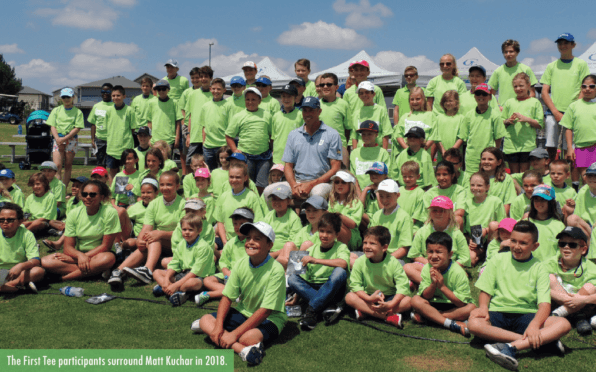 Initially serving 53 kids in 2005, The First Tee at GVR today serves 2,084, each receiving a minimum of six hours of Life Skills training using the game of golf as the medium. Including outreach programs, The First Tee GVR has introduced golf and its core values to more than 30,000 kids aged 5-18 over the past 14 years. The First Tee kids also benefit from inspiring exhibitions staged at GVR by PGA and LPGA pros like Matt Kuchar and Lexi Thompson. This year's inspiration will come from home-grown Jennifer Kupcho.
The CoBank Colorado Opens and related fundraising activities have raised in excess of $3,700,000 for The First Tee of Green Valley Ranch. In 2019 alone, the CoBank Colorado Opens will raise an additional $350,000 for these youth-development programs, eclipsing the $4 million mark.
Peak Performers
SINCE 2016, CoBank's sponsorship of the CoBank Colorado Championships has notably resulted in larger event purses and annual junior exhibitions at Green Valley Ranch Golf Club with such stars as Paula Creamer, Ryan Palmer and Hale Irwin. But CoBank's engagement with The First Tee of Green Valley Ranch has also generated national exposure for a bank with customers all over the country. Last year brought the inaugural CoBank PEAK Performers event to The Broadmoor, where World Golf Hall of Famer Annika Sorenstam had breakfast and played six holes of golf with one First Tee member from each of the eight First Tee regions in the continental U.S., plus one from The First Tee of GVR.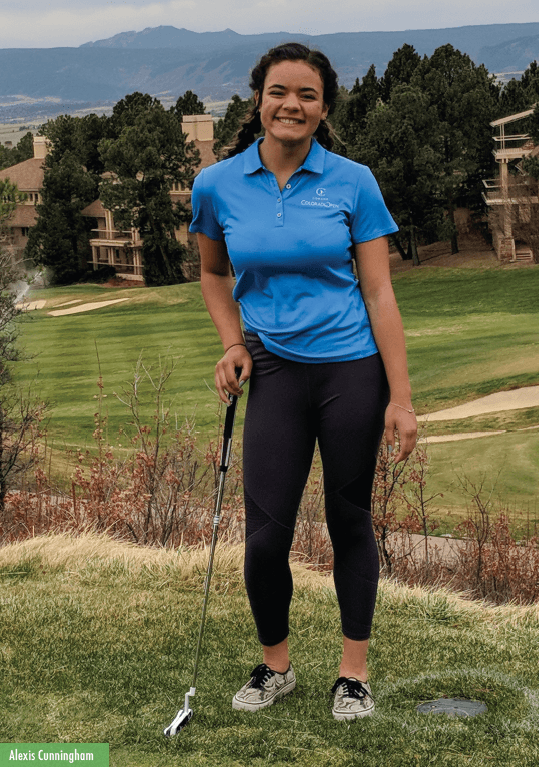 This year's CoBank PEAK Performers event takes place Aug. 23 at Terranea Resort in Rancho Palos Verdes, Calif. Another World Golf Hall of Famer, Sir Nick Faldo—who, in addition to wins in three Masters and three Open Championships, started the international junior-golf Faldo Series—will play alongside the nine First Tee kids, including Alexis Cunningham of The First Tee of GVR.
The nine participants all applied to The First Tee's national home office, which forwarded the top candidates to the Colorado Open Golf Foundation selection committee. The kids, whose handicaps could not exceed 10 for boys and 12 for girls, earned the all-expenses-paid opportunity on the basis of answers to various questions, an essay, golf resume, schoolwork, activities and letters of recommendation.
From the Magazine
---
This section appeared in the 2019 July Issue of Colorado AvidGolfer.
Colorado AvidGolfer Magazine is the state's leading resource for golf and the lifestyle that surrounds it, publishing eight issues annually and proudly delivering daily content via coloradoavidgolfer.com.