The Apple AirTag is My Newest Golf Accessory I Can't Leave Home Without
By Brandon Kusek
I travel a lot.
I take my clubs almost everywhere I go.
I'm terrified of them getting lost, damaged or stolen.
My wife has grown accustomed to me dragging my clunky hard-shell travel case as I've only traveled with my clubs in a soft case one time and I'll never forget or possibly do again. I remember getting to the golf course in Stuart, FL and opening the trunk only to see the tip of a driver shaft broken off and lying there. I'm pretty sure I terrified some retiree walking back to his car when I yelled out in horror thinking my driver shaft was snapped in transit.
Fortunately for me, (however not as fortunate for the previous renter of this car) my driver was perfectly intact but ever since then, I trade the peace of mind for the cumbersome hard-shell case.
While the travel case eases most of my damage fears, the horror stories coming from travel this summer of golf clubs being misplaced or even stolen from the airport have led to my newest travel accessory, the Apple AirTag.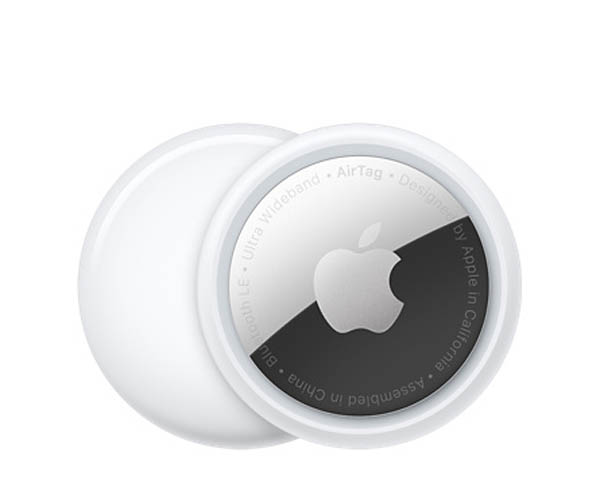 Like many times before, I carefully packed up my travel case. But, this time, I slid the little ball marker-shaped disk with the Apple logo on it into its keychain sheath and zipped it into the valuables pocket on the side of my bag.
My itinerary for the maiden voyage: a crack of dawn departure from Denver International, to a quick, 20 minute layover and plane swap in Atlanta, before touchdown around 12:00 EST in Sarasota.
I try to book directly as much as I can, but my loyalty (due to affordability mostly) to Southwest meant  no direct flights this time and I would be putting the tag to the test with the quick layover. Additionally, I couldn't afford to be waiting long for my clubs as I needed to pick-up my rental car and drive the hour or so drive over to Streamsong before my 2:50 on their famed, Coore-Crenshaw built Red course.
After dropping my bags in the terminal – of course I looked at my phone immediately to make sure the AirTag was showing up in the Find My app – all good.
Now, equipped with this new peace of mind device I thought my travel anxiety for my bags would end there, but, the one caveat to the AirTag is lag – and boy did it make my anxiety skyrocket.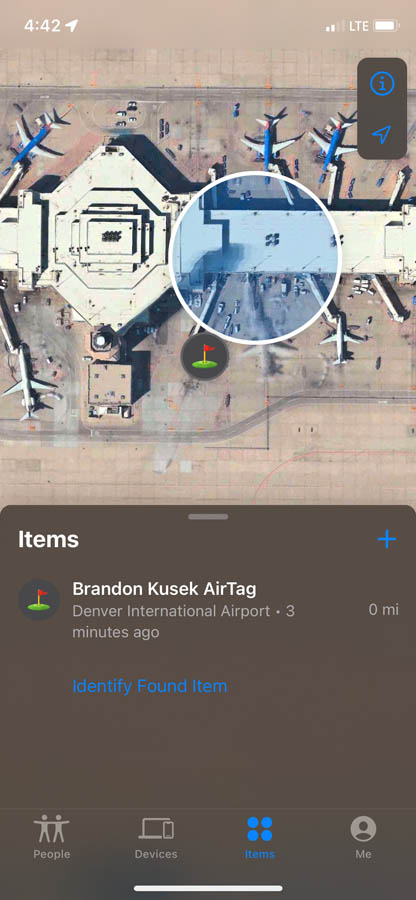 As the last few people were boarding the plane in Denver, the airtag had only just updated its location to my gate so I put my phone into airplane mode and settled in.
Not wanting to pay extra for the Wifi of a flight I was destined to sleep through, (update – I slept) I couldn't wait to check my phone when we landed. However, upon landing in Atlanta I opened my app and my heart sank.
"Location Found: Denver International Airport 3 minutes ago"
Immediate. Panic.
How did this happen? Of course the one time I can track it, my clubs get left behind.
I frantically ran through all the scenarios in my head but I had no time to freak out as I needed to get from the back of the plane to my next departure gate as quickly as possible.
I checked my phone as I walked off the plane. Location: Denver
I restarted my phone thinking maybe the system just needed to catch up. Location: Denver.
Walking up to the gate as my group was being called for boarding, I looked again… Location: Atlanta.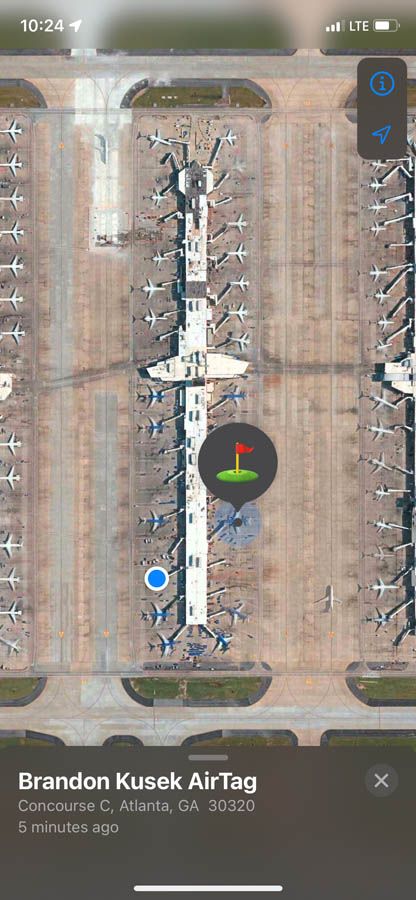 Finally, success! Now to see if the clubs would make it onto my connection.
With precious seconds ticking away that felt like hours, my bag continued to sit at my old gate while I was buckled into my seat, and my anxiety cranked up again.
"Door secured and preparing for push back," I heard over the intercom.
One last look into the app and it seems the bag is somewhere on the taxiway about 6 gates away.
"Please, please, please be lag," I thought to myself as I looked down at my phone again while pulling away from the gate. Finally, it seemed we either ran over the luggage cart or my clubs were safely underneath me and it back to airplane mode for my phone.
Maybe it was because we were at a smaller airport, but there was much less lag this time as I brought my phone back to life upon landing in Sarasota and immediately checked the app.  Relief flooded over me as I saw my clubs in the proper state and airport.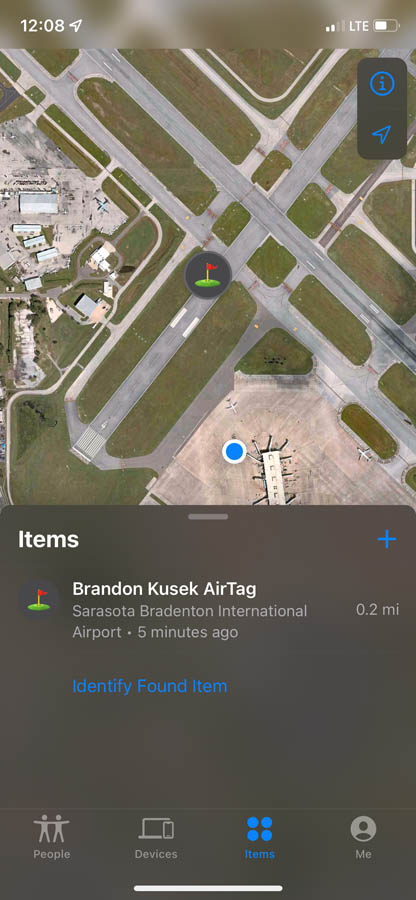 As I loaded up my clubs and made my way to Streamsong, I had a good laugh at my all-for-not anxiety spells that morning but affirmed, my clubs won't travel again without my Apple AirTag along for the journey.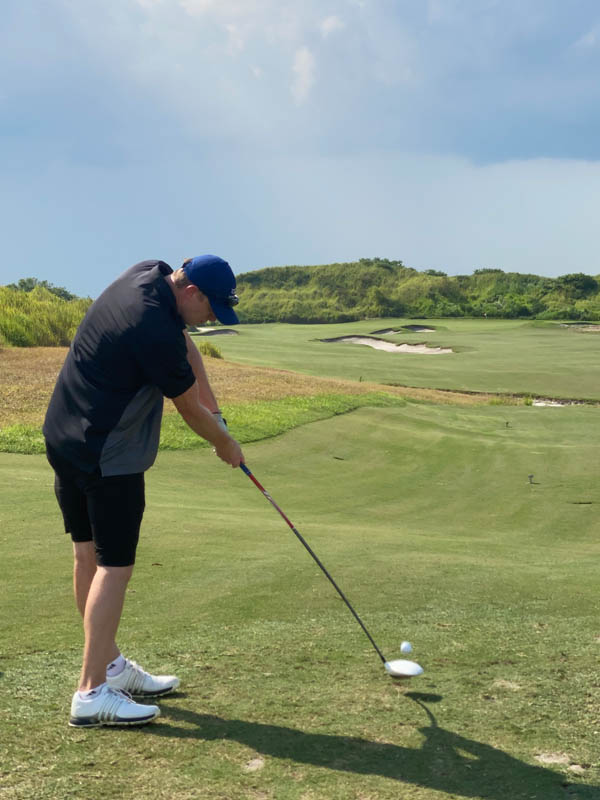 ---
Colorado AvidGolfer Magazine is the state's leading resource for golf and the lifestyle that surrounds it, publishing eight issues annually and proudly delivering daily content via coloradoavidgolfer.com.