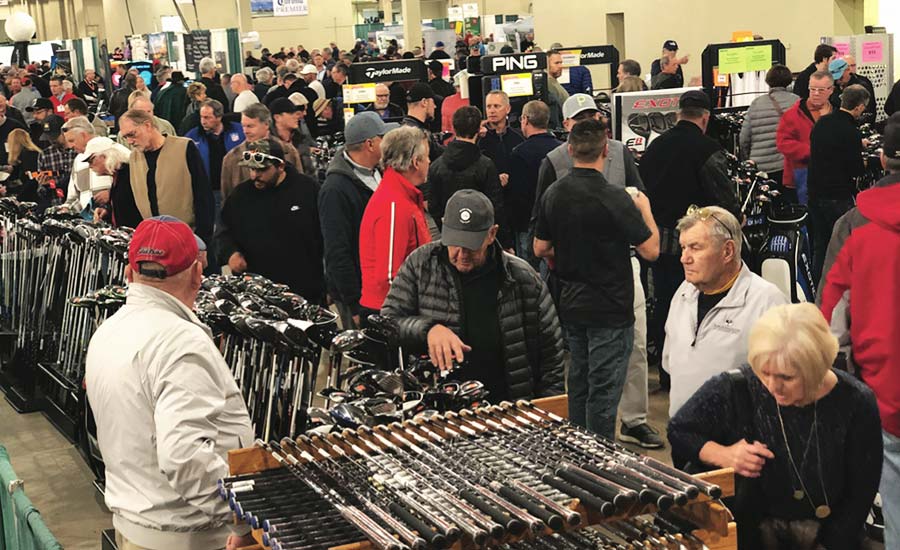 GOLFERS IN COLORADO and throughout the Rocky Mountain region have long circled their calendars, eagerly awaiting early February and their personal harbinger of spring, the Denver Golf Expo. However, while the dates for next year (Feb. 12-14) are already on the books, as 2020 draws to a close, there's still a great deal of uncertainty as to whether the annual event, held at the Denver Mart, will actually take place.
"We've been following other shows, and what they are doing and how they're doing it—if they're doing it; there are very few shows that are even trying," says Mark Cramer, the Expo's Show Manager.
Of course, things are in a precarious state because of the novel coronavirus. With guidelines and regulations continually shifting, it's hard to predict what standards will be in place tomorrow, let alone in February.
"We're looking at everything that's coming out, whether it's from the CDC (Centers for Disease Control and Prevention), or the industry and association leaders, or the state," Cramer said. "Every conference facility is patiently waiting for the state to relax the standards—which they have not. So right now, we're pretty much between a rock and a hard place… we really don't control our future."
At present, according to Cramer, the standards say you can't have more than 100 people present per 11,300 square feet—"we'd have more exhibitors than that," he said. One option would be to cut the size of the Expo, both exhibitors and attendees, to perhaps 60 percent of normal capacity—last year, even with big snowfalls on Friday and Sunday of Expo weekend, it still drew about 7,800 people. Cramer says that was down from a typical crowd of about 9,500.
But regardless of the reduction size, he adds, the pandemic-mandated precautionary measures would be massive.
"First-aid stations; having some way to check the temperature of everyone who comes in for possible fever and not allowing them to come in; sanitation stations all over the place; having masks available for anyone who comes in without one—so on and so forth," Cramer said.
Then, just as golf courses across the state have had to confront throughout the season, there's the mental anguish that comes with worrying about whether someone might contract COVID-19 as a result of walking through the door. As sizable an enterprise as the Expo is, in many ways it's a Mom and Pop operation, run by Cramer and his wife, Lynn.
"We really don't want to put anybody at risk, and I just don't know if they'll have a handle on this by then," he said. "That's the kind of people we are; people trust us, and if we decide it won't be good enough, or if it would jeopardize people or the brand…we're not going to make some panicked decision for the sake of $20,000…
"Even if it were the full amount that we'd normally make, we just feel there's too much responsibility to the golf industry and the people here to try and do something that might put folks at risk… I think you can tell where I'm leaning with this…"
Cramer says he probably won't make a final decision until some time in October, and although he started cutting expenses and overhead at the onset of the pandemic, right now things are progressing as if the show will be taking place, with exhibitors securing their spots, ads being purchased and produced, etc.
But for now…
"It's not just us; it's worldwide, with people losing their businesses and their livelihoods, Cramer said, "but it's really just a mess."
Denver Golf Expo: denvergolfexpo.com
---
This article was also featured in the Fall issue of Colorado AvidGolfer.
Colorado AvidGolfer is the state's leading resource for golf and the lifestyle that surrounds it, publishing eight issues annually and proudly delivering daily content via coloradoavidgolfer.com.