A new clubhouse heightens Raccoon Creek's status as a Littleton tournament venue.
By Alec Barry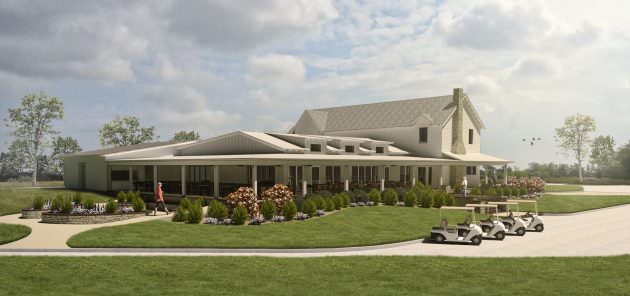 RACCOON CREEK GOLF COURSE in Littleton has undergone constant upgrades since 2014, beginning in May of that year with a complete overhaul of its Barn into an immensely popular wedding reception and events center.
This May, three years after re-raising the Barn, Raccoon Creek's PGA General Manager Don Allen will debut another structure: a brand new clubhouse. This will complete the rejuvenation of the facility and make it a premier spot worthy of praise and envy—as well as tournaments and events.
The owners of Raccoon Creek Golf Course, along with architectural designer Brandon Anderson with LIB Studios put their heads together and spared no expense to build a bigger and better clubhouse. The total footprint of the new building takes up approximately 11,500 square feet—7,500 of it indoors. Design and construction cost roughly $4 million in revenue generated from the award-winning Dick Phelps-designed golf course and existing restaurant.
The building will have a significantly expanded restaurant area, capable of seating up to 100 people internally, and 250 externally, not to mention a new covered patio and an outdoor bar, accommodating more than 350 people in total. Many of those will come in the form of tournament fields and social events the club has already begun to schedule.
The tournament patio will be covered, with plenty of room as well as tenting materials to protect patrons from the fickle Colorado weather. Furthermore, guests can enjoy a beer or a cocktail after a round of golf around a new fire pit, filling mild summer evenings and brisk autumn afternoons with warmth and coziness. There will be an adjacent event lawn for rousing games of corn-hole or bocce ball, not to mention a stunning view of the Rocky Mountains beyond the upper practice green.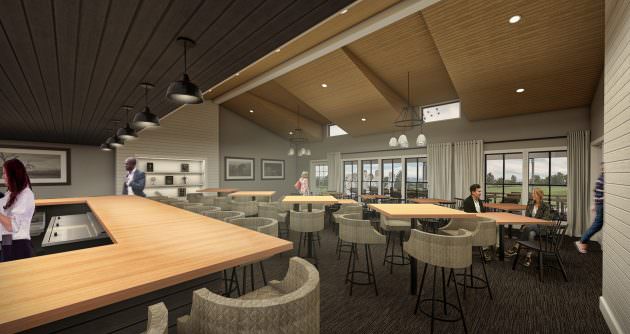 Next and perhaps most significantly, Raccoon Creek has vastly expanded the restaurant and bar areas. The seating for the dining space can cater to 100 people. Sliding glass doors will separate patio and dining room guests, and even more flexible space will separate those who attend the club for meetings or a quiet meal from golfers who complement their rounds with strong drink, good food and outside voices.
The bar will grow in size, from three seats seats to 24.
Increasing its capacity and updating its architecture should not only make Raccoon Creek Golf Course more conducive to hosting tournaments, but also enable it to attract more non-golf patrons.
When asked how the new clubhouse will compare to its predecessor, General Manager Allen could only laugh aloud and say "it can't," as if the mere suggestion was the greatest absurdity.
"It's a huge upgrade," he explains. "It really finishes up the facility."
What will happen to the old clubhouse? Will it be used as something else? New office space? Perhaps a storage facility?
The answer is none of the above. Allen makes it abundantly clear that after the new clubhouse opens this May, Raccoon Creek will make the old building disappear like incriminating evidence, assuring us it would immediately be bulldozed and turned into a new parking lot.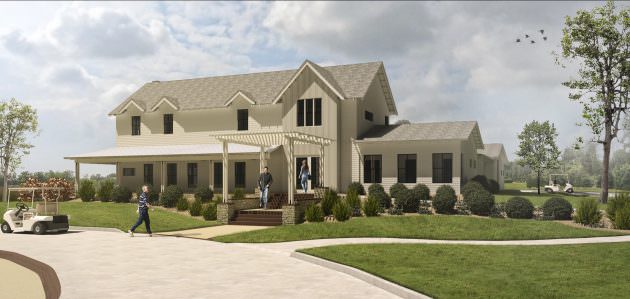 FOR MORE INFORMATION on tournaments at Raccoon Creek, contact Tournament Director Don Graham at [email protected] or call 303-932-0199.