Nearly a decade after forming, PXG has entered the golf ball market with a ball it says will fit everyone.
By Tony Dear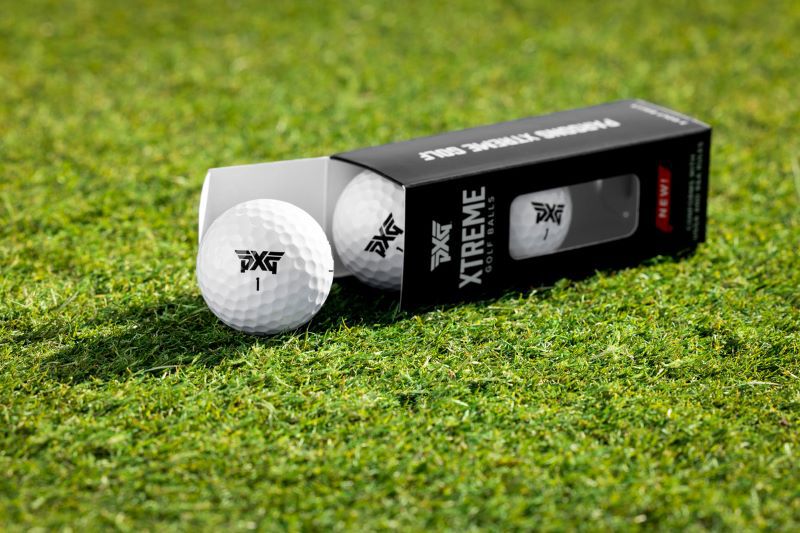 The 2023 PGA Merchandise Show is firmly in the rearview mirror, but the hubbub surrounding stories that emanated from the Orange County Convention Center still lingers…and probably will do for weeks to come as some of the new products that were announced, revealed, and exhibited have yet to hit retail stores.
But, as has happened before, the most interesting golf equipment story of the year so far might actually involve a company that wasn't even there, never has been in fact. In the nine years since it blew into town with its darkly-suited troops and distinctive irons with the eye-opening row of tungsten-screws, Parsons Xtreme Golf (PXG) has opted not to attend the annual gear extravaganza as its founder and CEO thinks a "Ferrari doesn't attend the Detroit Auto Show."
A quick Google search reveals the 'Detroit Auto Show' is now actually called the North American International Auto Show (NAIAS) and held each year in the middle of September. Without reading too much further one can infer that the, er, charismatic Bob Parsons felt his clubs were too good for an itty-bitty exhibition with only a million square feet of show space and 800 or so exhibitors.
Mike Nicolette and Brad Schweigert, the two Ping employees Parsons lured from Ping a decade ago on the promise of carte blanche R&D, were prevented from building new clubs at first due to a clause in their Ping contracts. So they actually worked on a ball which, despite having a name ('Slick' – one of Parson's original ideas for the name of his equipment company), being made in significant quantities, and for which patents were approved, never actually made it to market.
Last week, however, PXG did introduce a ball – its first, and you can bet Parsons steadfastly believes no other golf ball company makes golf balls the way PXG does (sure enough, that now-familiar phrase appears in the bottom-right corner of the print ad – which also says, somewhat peculiarly, that the new PXG Xtreme ball is like 'a gymnast wearing a jetpack getting fired through a howitzer: They go far and stick the landing' – that accompanied the release). And, technically, he does have a point.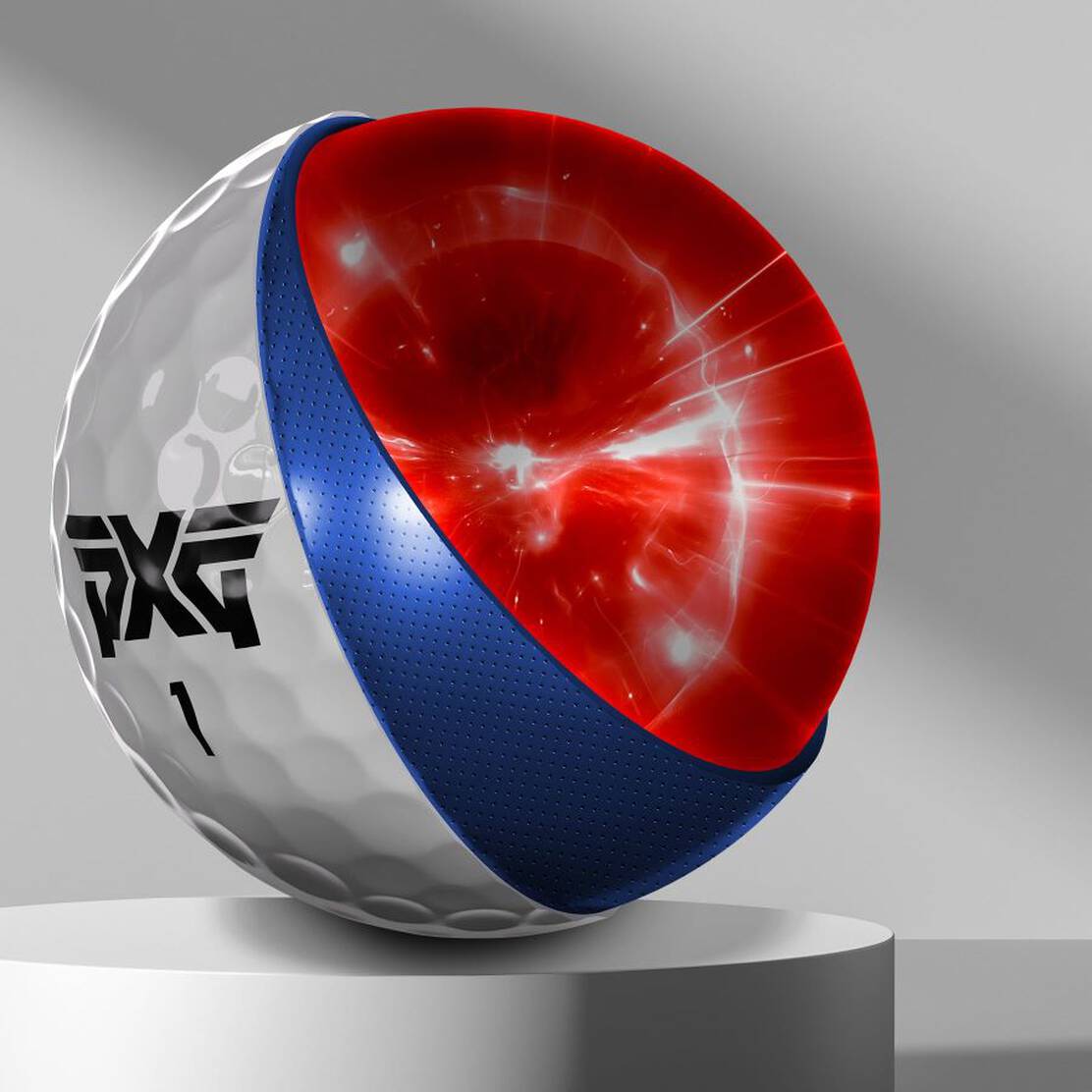 While plenty of other manufacturers use urethane for the cover, make three-piece balls, and punch 338 dimples into the cover, no other company (as far as we know) makes those three pieces in the colors of the US flag – large, red core; blue ionomer mantle; white urethane cover (Parsons, an ex-marine, showing his patriotism). And few, if any, have had Parson's audacity to say their new product is 'the ball that does it all'.
PXG is marketing the Xtreme as the ball that will fit virtually any golfer, from Tour pro to 100-shooter. "The (Xtreme) delivers quality, consistency, and performance with every shot, from every lie, for every golfer," the company says on its web site. In other words, PXG is ignoring, or rather downplaying, the trade-offs every other manufacturer acknowledges have to be made.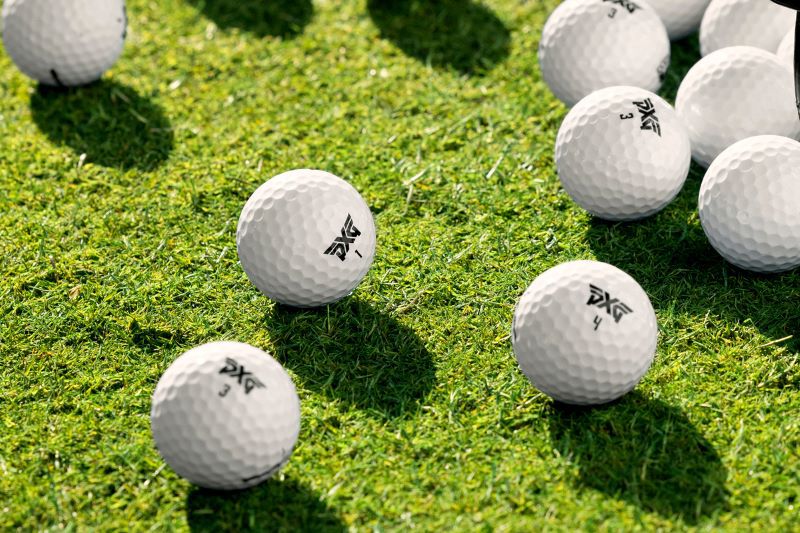 Again, PXG may be onto something because, while it promises premium performance, it comes at an attractively un-premium price. Indeed, the Xtreme retails at $15 less per dozen than the Titleist Pro-V1, $13 less than the TaylorMade TP5, $10 less than Callaway's Chrome Soft and Bridgestone's Tour B RXS, and $8 less than Srixon's Z-Star.
PXG has always sought to be something of a disruptor in the golf equipment industry, and disruption is clearly the intent with the Xtreme ball. With direct-to-consumer brands like Seed, Snell, Oncore, Vice, Quantix, and RZN selling similarly good balls at around the same price or, more commonly, for a few dollars less, the Xtreme may not be a true disruptor, but it's likely going to force some golfers to reconsider their brand loyalties.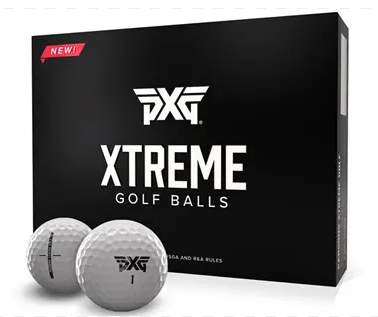 Price – $40/dozen ($35 on the PXG Heroes program).
Colors – White only
Available on PXG web site (shipping is $7.50 on orders less than $100), PXG retail locations, and Amazon.
pxg,com (Denver store opened last August – https://www.pxg.com/en-us/locations/denver.html)
---
Colorado AvidGolfer Magazine is the state's leading resource for golf and the lifestyle that surrounds it, publishing eight issues annually and proudly delivering daily content via coloradoavidgolfer.com.