How golfers can respond to the COVID-19 scare

By Jon Rizzi
EDITOR'S NOTE: This story originally appeared on March 9, prior to the PGA TOUR's suspension of its season after the first round of the Players Championship; Augusta National's postponement of the Masters, the Augusta National Women's Amateur and the Drive, Chip and Putt; the LPGA's postponement of all events (including a major, the ANA Inspiration) through April 4; and the NCAA's cancellation all Division I, II and III Regional and National Championships. Colorado AvidGolfer will continue to monitor and update the situation as it unfolds.

Nobody knew it at the time, but last year the USGA inadvertently planted a flag for the protection of public health. By changing the rule requiring the removal of the pin while putting, golf's governing body may have eliminated a potential transmission point for the novel coronavirus, COVID-19.
As far-fetched as that sounds, it shows how obsessed the world has become with COVID-19, the viral picador that has just about killed an 11-year bull market. Every hour, it seems, new restrictions and information emerge to prevent this novel coronavirus from spreading as rapidly as the media's coverage of it.
But we'd rather be sick of hearing about it than hear that we're sick with it.
With Colorado having declared a state of emergency on March 10, let's look at how COVID-19 is affecting golf and what you can do to avoid catching the virus.
The Global Response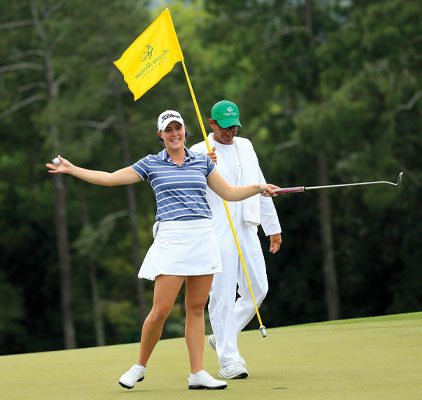 Publicly traded Callaway Golf is already projecting a $25 million sales loss related to the virus, and the LPGA Tour and the European, Asian and Australian PGA tours have cancelled a number of events.
Augusta National Golf Club felt compelled to issue a statement explaining it had consulted with "relevant experts" (the CDC and WHO) before concluding that this year's Augusta National Women's Amateur (April 1-4), the Drive, Chip and Putt National Finals (April 5) and the Masters Tournament (April 9-12).
The PGA TOUR and USGA are both also "actively monitoring the situation" for their tournaments, championships and qualifiers. So are the participants and patrons in events such as the U.S. Girls' Junior Championship, which will take place in Colorado Springs in July.
The Local Response

With registration for Colorado Golf Association events beginning on Monday, March 16, the CGA is meeting this week with its board and volunteer leadership to discuss ways "to expand or implement additional measures to keep our participants healthy," Chief Development Officer Ryan Smith wrote in an email.
"We will be asking any players registered for CGA events, who might be sick, spent time around anyone who has been ill, or traveled to higher-risk areas, not to participate," he continued, adding the CGA will be "working closely with event sites to ensure a healthy environment for our participants."
Look for those sites—golf courses and clubhouses—to stock plenty of hand sanitizer and, potentially, face masks.
What Can You Do?
We've all seen the CDC's recommended ways to protect ourselves from COVID-19.
Chief among them is to keep your hands clean—including on the golf course.
"At the end of the day, your hands are still going to be the main way you come into contact with the virus," explains Michelle Barron, M.D., a professor of medicine in the infectious disease division at CU Anschutz and the director of infection control and prevention at UCHealth University of Colorado Hospital. "Being conscious of what your hands touch is important when you are in public places."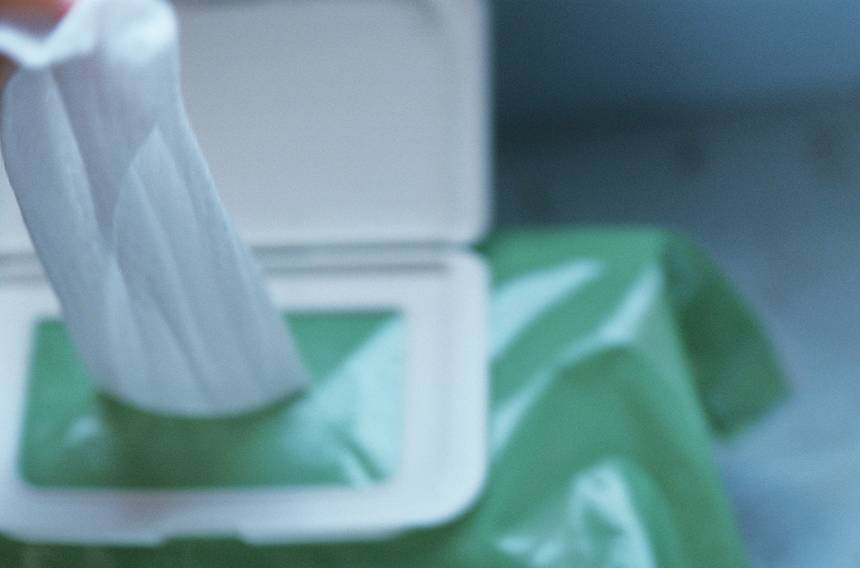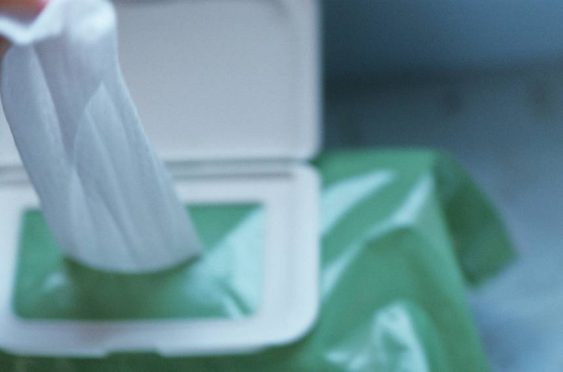 And hey, just because you wear a glove on one hand doesn't mean you're 50 percent less likely to contract the coronavirus.
Herewith some advice:
Pack disinfectant wipes. You may not be able to steer clear of a COVID-19-infected person, but you can certainly wipe down the steering wheel of your golf car. Packets of alcohol-based sanitizing wipes can easily fit in your golf bag or golf car console.
Keep a tube of alcohol-based hand sanitizer in your pocket to use after giving a high-five for a great shot or shaking hands on the 18th hole.
Avoid touching your nose, eyes and mouth with your hands unless you have used an alcohol-based sanitizer first. Also do this before touching food or cigars.
Make sure to wash/sanitize your hands after answering nature's call.  Yes, even after a trip behind the trees.
Leave in the flag on putts. Thank you, USGA. No tending necessary.
Walk, don't ride. This reduces the more intimate contact of a cart.
Fist-bump instead of handshake. It's more hygienic—and hip. But don't pull a Tom Watson:
Better yet, bump with your elbow instead of your fist.
Know your partners. It's obviously a good idea to avoid playing—and especially riding in a golf car—with someone who's persistently coughing or sneezing. But sometimes you have to ride with a stranger. Unless you know her or him personally, don't believe they just have allergies.
Don't play if you feel at all flu-like. And if you dare play, wear a face mask.
The COVID-19th Hole
Off-course attentiveness follows on-course vigilance. The grill room, 19th hole, locker room and other gathering spots in the clubhouse bring you into closer contact with others than do any spots on the links.
"I definitely think it's something that we should all start thinking about," says Cortney Murphy, Executive Director of the Mile High Chapter of the Club Managers Association of America, who notes the latest Club Management Weekly newsletter featured a link to a Harvard Business Review piece on "how to lead your business through the coronavirus crisis."
Clubs and courses will no doubt do their best to keep patrons and personnel safe, though some are privately speculating on the impact COVID-19 may have on rounds, event participation and food-and-beverage sales. In the span of three days, one private club in the Denver Metro area had members cancel more than 20 events—some as far as four months in advance.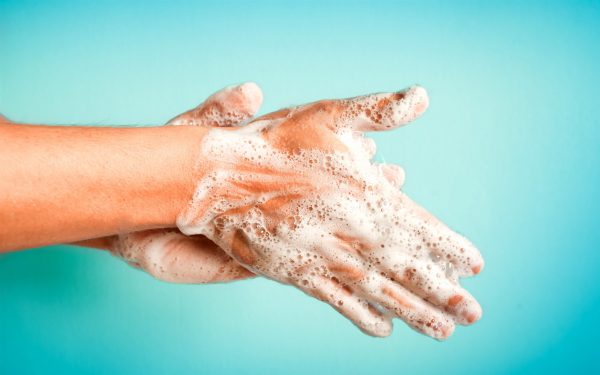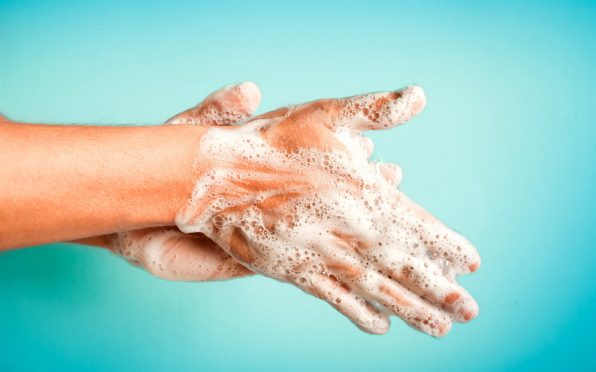 In addition to the previously mentioned safeguards, here are some pointers for the great indoors:
Wash up directly after golf. Head to the rest room before ordering a cold one. Try not to touch any surfaces (even the rest-room-door handle) after washing your hands.
Don't order for the table. Nachos, wings, etc. are "sharable"—and so is what's on everybody's hands.
Try to wipe down any areas (tabletops, fitness equipment, bars, chairs, playing cards, poker chips) with which your hands and or other body parts may come into contact.
Overall, though, remember what Ed Mate, the Executive Director and CEO of the Colorado Golf Association, says: "As far as 'COVID-19-safe' activities go, I think golf has a leg up on most. It is played outdoors and does not require a lot of close contact with others."
---
For more of the latest Colorado golf news, visit our NEWS & PROFILES PAGE.
Colorado AvidGolfer Magazine is the state's leading resource for golf and the lifestyle that surrounds it. CAG publishes eight issues annually and delivers daily content via coloradoavidgolfer.com.