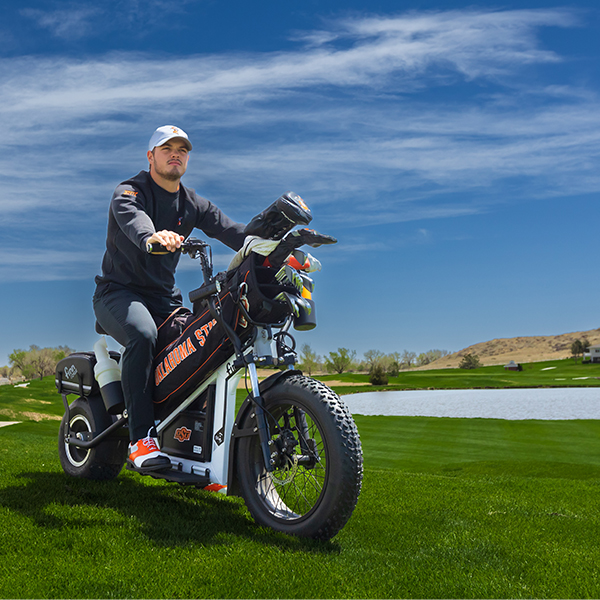 Fort Collins' Ptarmigan Country Club prioritizes juniors, family, community—and "always trying to get better."
By Andy Bigford
Tyler Severin and Dillon Stewart might have been the most enthusiastic yet unlikely spectators in the gallery for the 2020 Junior Club Championship at Ptarmigan Country Club in Windsor, where kids as young as 6 years old were battling for bragging rights.
Severin plays for the University of Wyoming and had just won his first collegiate tournament. Stewart, one of the most highly decorated juniors in recent Colorado history, had won the individual 2018 Junior America's Cup title, the state 5A high school championship and two AJGA events before competing for powerhouse Oklahoma State. Neither had a younger sibling in the field, but both were paying it forward to a program that had meant so much to them.
"It's one of my favorite things to do," says Severin of his visits back to the Pfarm, which is what everyone affectionately calls the Ptarmigan junior golf community. "I was given so much," Stewart adds. "It's my duty now to give back."
On the other end of the age spectrum at Ptarmigan is Craig Chester, also a perfect fit in this tight-knit golf family. The 84-year-old Chester, who meticulously records all his golf stats on an Xcel spreadsheet, plays more than 200 rounds a year—and has shot his age or better more than a thousand times. That quest began in 2009, when he shot a two-under-par 70 at age 70.
A Golf Purist's Delight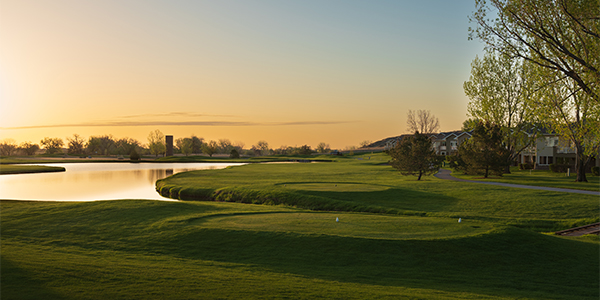 For a magazine of this name, it seems fitting to celebrate the most "avid golfer" club in Colorado. Here's a vote for Ptarmigan, the Jack Nicklaus-designed course on the outskirts of Fort Collins. "It's not really a country club, it's a golf club," says Scott Stewart, Dillon's dad and a 2-handicap. "It's pure golf."
Start with sheer volume. Covid 2020 triggered unprecedented play across the country, with Colorado clubs reporting 30-40 percent increases in rounds, occasionally soaring into the mid-30,000 range for the pandemic year. Ptarmigan recorded 43,000 rounds in 2020, benefitting from a tee sheet that begins at 6:30 a.m. in the busy summer months. Rounds dropped to 35,000 in 2021, and the preferred norm is 28,000, so the club reduced its membership cap from 425 to 390 (there's currently a short waiting list).
Then there are the members themselves. Whether age 5 or 85, "Everyone out there is trying to get better," Severin says. It's working: More than a third of the membership plays to a single digit, and there are 20 golfers at scratch or plus.
Colorado clubs in recent years have invested tens of millions of dollars in expanding and renovating clubhouses, building spas and fitness centers, and offering instruction in everything from hot yoga to French culinary classes. Ptarmigan has looked long and hard at doing all those things, and mostly decided to pass.
The club prefers to reinvest the bulk of its capital back in a course that is arguably the best-conditioned in northern Colorado; for this season, it levelled and redesigned the range. Ptarmigan has a comfortable clubhouse with a large outdoor terrace and banquet space for 250; a swimming pool; and two tennis courts (one of which is being converted into four pickleball courts). But those amenities are not really the focus.
"We know who we are," says Jeff Ulvedal, Ptarmigan's head professional, who also spearheads the membership director duties. "The culture here is golf and family." That starts with the owners, the Flack family, represented by general manager Ryan Flack, and trickles down through the staff and members. Club programs are designed to bring members together, such as the weekend morning "Card Draws," when two-person teams are randomly paired for a best ball game.
Grooming the Future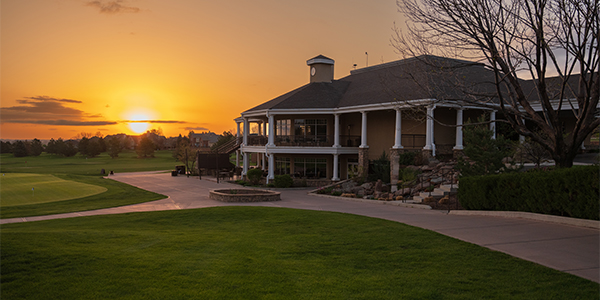 While many clubs still view junior golf as a necessary inconvenience, Ptarmigan considers it the heart and soul of its mission. It starts with junior golf camps based on having fun for ages 6 and above, then steps up to fielding three teams in the PGA Jr. League, with an emphasis on etiquette and sportsmanship. Players next compete in junior CGA and Colorado PGA contests, and can move up to AJGA and USGA events. Ptarmigan also hosts, at no charge, the golf teams from Fossil Ridge High School and Preston Middle School, and the course has been the site of the Colorado State women's Colonel Wollenberg Ptarmigan Rams Classic since 1999.
It's difficult to find other clubs in the U.S., much less in Colorado, with a junior pedigree to match Ptarmigan's. In 2021, Pfarm product Leigha Devine, who plays for Rutgers, won both the CGA stroke and match play championships, also qualified for the U.S. Women's Open (Devine was coached by Ulvedal on her way up).
Dillon Stewart accurately says he "lived at the golf course" when he was growing up (his Apple Maps app analyzed his location behavior and concluded Dillon's "home" was Ptarmigan Country Club). As a 13-year-old newbie, he viewed high school star A.J. Ott as "my Tiger Woods." Rather than dissing the undersized Stewart, Ott and the Krantz brothers (Cole, who would play for the University of Colorado, and Brett, who would compete at Colorado Mesa), invited him into their world and pushed him to get better.
Ott was a good role model: He won the 2018 CGA match play title, and in 2021 qualified individually for the NCAA Championships as a fifth-year senior at Colorado State. Ott won two college tournaments in his career. Two years after winning the prestigious Southern Amateur, he captured the 2021 Wyoming Invitational in Palm Desert, Calif., making it back-to-back for the Pfarm. Severin won that title in 2020, shooting -9 to beat a field that included golf bluebloods Oregon and Auburn.
At the risk of leaving some deserving Pfarm grads out, the recent honor roll also includes Cole Bundy (Wyoming); Nathaniel Goddard, who won the 2016 CGA stroke play and attended Colorado Christian University; Tyler Bricker (Florida Atlantic and Colorado Christian); Aili Bundy (Northern Colorado); Aubrey and Hannah Doran (Colorado Christian); Miles Atkinson (Hawaii-Pacific) Brent Vail (Fresno State); Matthew Goddard (Colorado Christian University); Matthew Heeseman (Roosevelt University); Jackson Giro (Colorado State); Bethany Buchner (University of New Mexico); Mitch Buchner (University of Colorado, Colorado Springs); and Will Campbell (Indiana Tech).
Severin may be the Pfarm's poster child, given that he was born into the game: His mother, Julie, went into labor while playing golf at nine months with her husband, Bill. When Tyler was 16, rather than getting video games or an iPhone, his Christmas present was a family membership at Ptarmigan. He soon found himself in daily matches with the likes of Ott, Stewart and Bundy. "There is so much talent out there," he says, noting there was never any lack of motivation. "You get sick of getting your butt kicked," he says.
"I've met so many good people…who love supporting me in so many ways," Severin continues, noting Ptarmigan members helped steer him to school in Wyoming, have offered him jobs and career advice, and will likely stake him if he decides to pursue a professional career. This summer, he is working three days a week in outside operations for the pro shop.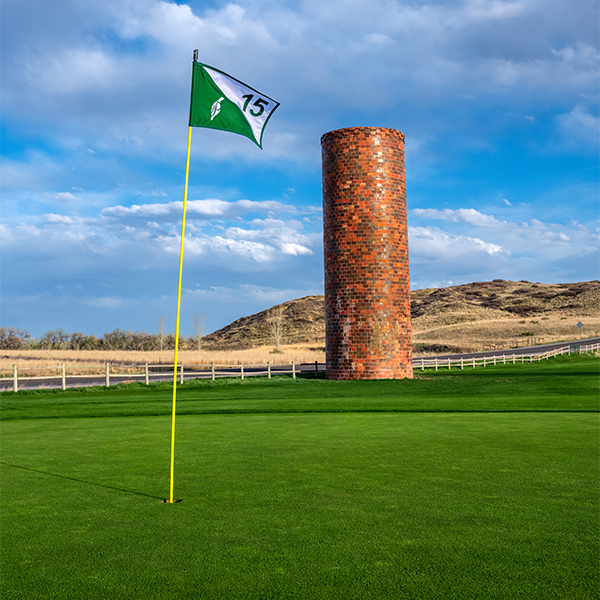 With five sets of tee boxes, Ptarmigan stretches from 5,324 up to 7,225 yards for the young guns, the latter playing to a 73.3 course rating with a slope of 142. Scott Robbins has been the lone superintendent since Ptarmigan opened in 1987, and his son Daniel is the heir apparent.
Everyone agrees that Nicklaus was in a benevolent mood when he designed the front nine, with generous fairways and the usual requirement for quality approaches. Nicklaus got a little wicked on the back, which plays three or four strokes tougher than the front. The highlight is the three-hole "Ptarmeggedon" stretch, including the par-5 14th and 16th, both with OB right and always present water on the left. But it's the par-three 15th  that is Ptarmigan's signature hole, with an old grain silo guarding the right flank (look closely and you'll see hundreds of embedded Titleists).
Ptarmigan's club championship in recent years has reflected its multi-generational approach and support of the game. Severin won the title in 2019, then Stewart claimed it in 2020, shooting 64 on the final day. He'll never forget the view from his approach shot to the 17th hole on Sunday, with the entire stadium-like hillside covered with a fleet of carts and spectators. "I was looking into the eyes of all the people who watched us grow up," he says. Dillon's wedge spun back, creased the hole, and ended up a foot from the cup. "It got loud. Unreal. Maybe a mini-glimpse of what it's like on Tour."
The Sunday crowds were out in force again for the 2021 club championship, but Dillon had already returned to school in Stillwater. Tyler found himself in the middle of the action, but this time he was paying it back, caddying for his dad, who had coached him through much of his youth and still offers a keen eye. Bill, a scratch golfer, former assistant golf pro, and a decorated multisport high school athlete in Yuma, Colorado, birdied the final hole to return the title to the Severin family trophy case.
Andy Bigford is a Colorado AvidGolfer contributor. His latest ski-related book, Eldora: Six Decades of Adventure, written with Rett Ertl, is due out in November.
---
This article can also be found in the June Issue of Colorado AvidGolfer.
Colorado AvidGolfer is the state's leading resource for golf and the lifestyle that surrounds it, publishing eight issues annually and proudly delivering daily content via coloradoavidgolfer.com.